Have you ever compare car insurance before? Whether you're a seasoned driver or a new car owner, it is best for you to equip yourself with the knowledge and understanding about car insurance. This will help you to make informed decisions, select the optimal coverage, and safeguard your vehicle with peace of mind.
Best Car Insurance in Malaysia: Why You Should Compare Car Insurance?
When considering the purchase of a car, it is important to also consider other factors such as acquiring car insurance. Car insurance is legally required and serves as the optimal method for safeguarding your valuable asset.
In today's era of online services provided by insurance companies, the process of purchasing or renewing car insurance has become convenient. With so many options available, it is crucial to compare car insurance policies.
Why is insurance comparison so important? Here are some key reasons:
1. To Obtain More Affordable Insurance Premiums
When buying car insurance, it's natural to seek an affordable premium. The cost of comprehensive car insurance can vary considerably across insurance providers.
By comparing car insurance quotes online, you can effortlessly identify a policy that offers excellent value for your budget. This enables you to evaluate the discounts provided by various insurers, helping you save a significant amount on your purchase.
2. To Maximize Your Insurance Benefits
Car insurance policies offer a wide range of benefits, but these can vary greatly between policies and providers. By comparing insurance options, you can gain insights into the various benefits offered by different policies. This allows you to choose a policy that aligns with your specific requirements.
Online comparison platforms such as Qoala enable you to understand the benefits of multiple insurance policies, empowering you to make an informed decision when purchasing car insurance.
3. Familiarize Yourself with the Coverage Details and Limitations
Regardless of the insurance policy type, it is crucial to thoroughly read and understand the coverage details and limitations. Car insurance policies contain various inclusions and exclusions that can significantly affect your purchasing decision.
Failing to comprehend the policy, especially the exclusions, may result in obtaining a policy that doesn't meet your specific needs.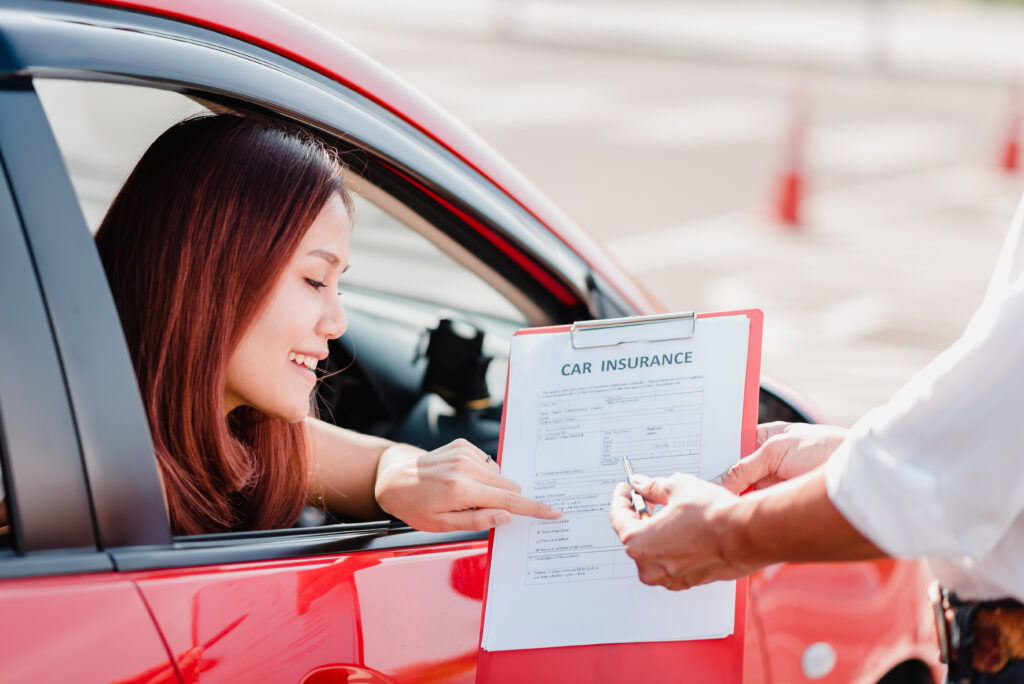 Type of Car Insurance Available In Malaysia
With a wide array of insurance options at your disposal, you have the opportunity to compare car insurance available – each offering its unique range of coverage. You can gain a comprehensive understanding of the specific protections and benefits provided by each policy.
1. Third Party Insurance
Among the three car insurance covers available, a third-party cover is typically the most affordable option in Malaysia. It serves as the basic form of car insurance.
However, it's important to note that this policy does not provide coverage for any damages to your own vehicle or injuries to yourself.
Instead, it offers protection against claims made by third parties for bodily injuries, deaths, and damages to their vehicles or property.
2. Third-Party Fire and Theft Insurance
In general, third-party fire and theft cover operates similarly to a standard third-party cover, with the added benefit of being able to make a claim in the event of:
An attempted theft such as damaged door locks and broken windows; or
Theft of your car.
It's important to note, however, that this type of cover specifically addresses losses or damages caused by accidental fire and theft, and does not provide coverage for losses or damages resulting from accidents themselves.
3. Comprehensive Insurance
This particular car insurance policy offers a broader scope of coverage compared to the previously mentioned options. In addition to the coverage mentioned earlier, it also includes protection for damages to your own car.
If replacing your car would be challenging, either due to limited savings or lack of access to a secondary vehicle, it is strongly advised to opt for comprehensive car insurance.
This is especially crucial if you heavily depend on your car for daily commuting. With comprehensive coverage, you can receive the current market value of your car as cash in the event of a replacement.
This helps alleviate the financial burden and enabling you to purchase another vehicle without undue financial strain.
Compare Car Insurance Coverage: 1st Party vs 3rd Party Insurance
You may refer to the table below to understand the differences between each policies. It highlights the variations and distinctions between each policy, aiding you in making an informed decision.
| | | | |
| --- | --- | --- | --- |
| Third Party Car Insurance | Third Party Fire & Theft | First Party Car Insurance | Extension Cover/ Optional Benefits to Comprehensive Policy* |
| Death or injury to other parties | Death or injury to other parties | Death or injury to other parties | Breakage of Windscreen only |
| Damage to other parties' property | Damage to other parties' property | Damage to other parties' property | Damage arising from flood, windstorm, landslide & other natural disasters |
| N/A | Loss/damage to your vehicle caused by Theft or Fire | Loss/damage to your vehicle caused by Theft or Fire | Damage to your vehicle due to Malicious Damage or Riot, Strike & Civil Commotions |
| N/A | N/A | Damage to your vehicle due to accident | Personal Accident and Medical Benefits for driver and/or passengers |
| N/A | N/A | N/A | Liability to Passenger |
| N/A | N/A | N/A | Liability to third party caused by Passenger |
*Subject to agreement by your insurers and payment of additional premium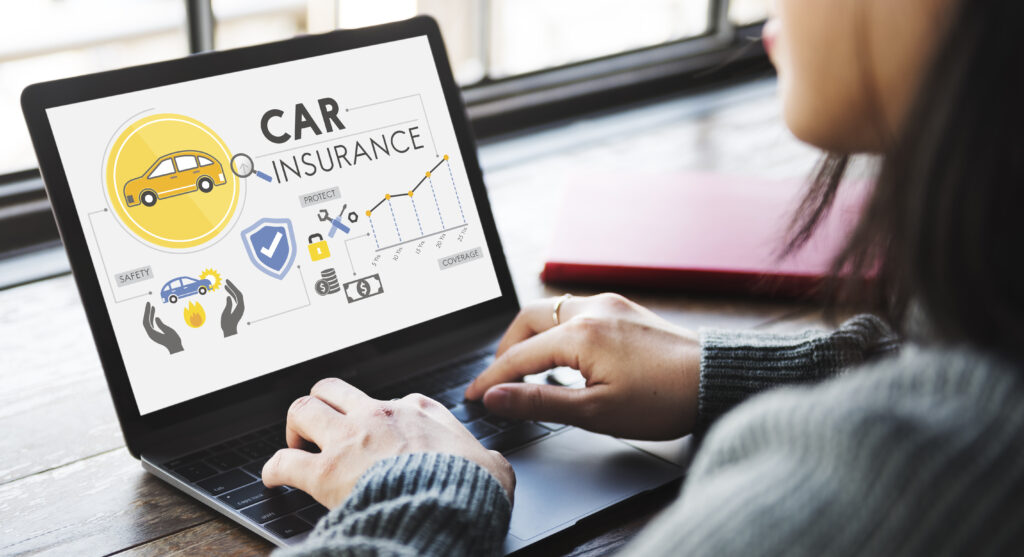 Compare Car Insurance to Get the Best Complimentary Coverage
In order to effectively compare car insurance options offered by different insurers, it is essential to carefully assess the complimentary coverage provided by each. Take into consideration factors such as roadside assistance, personal accident coverage, medical expenses, and any other perks or add-ons included in the policies.
1. Personal Accident Coverage
Most car insurance policies do not include personal accident coverage. However, some insurers do offer this coverage as an add-on to comprehensive insurance policies. In the unfortunate event of death or total permanent disability resulting from a car accident, you or your beneficiary can receive compensation from the insurer.
Takaful Malaysia, for instance, is one such insurance company that provides complimentary personal accident coverage of RM15,000 in a lump sum for both the driver and passengers of the insured car.
2. Medical Expenses Coverage
Having medical expenses coverage ensures that policyholders can access necessary medical care without worrying about the high costs involved.
It provides peace of mind by offering financial support for unexpected medical emergencies or planned healthcare needs.
3. Key Replacement
There are also key replacement coverage offered by insurance companies. It provides protection in the event of lost, stolen, or damaged keys for vehicles.
It helps policyholders cover the costs associated with replacing or repairing their keys, including electronic key fobs and transponder keys.
4. Child Seat Replacement
When considering insurance coverage, it is important to review the terms and conditions of the policy to understand the specific coverage limits, requirements, and claim procedures related to child seat replacement. It is worth noting that insurance companies may have different terms of coverage.
So, it's advisable to choose a policy that offers suitable protection for child seats based on individual needs and preferences.
5. Towing Service
Insurance companies offer complimentary towing service coverage to assist policyholders in the unfortunate event of a breakdown or mechanical failure of their insured vehicle.
This coverage ensures that policyholders can have their vehicle towed to a designated repair facility or a preferred location without incurring additional expenses.
By providing this service, insurance companies alleviate the financial burden associated with towing expenses, offering peace of mind to policyholders during unexpected vehicle breakdowns or mechanical issues.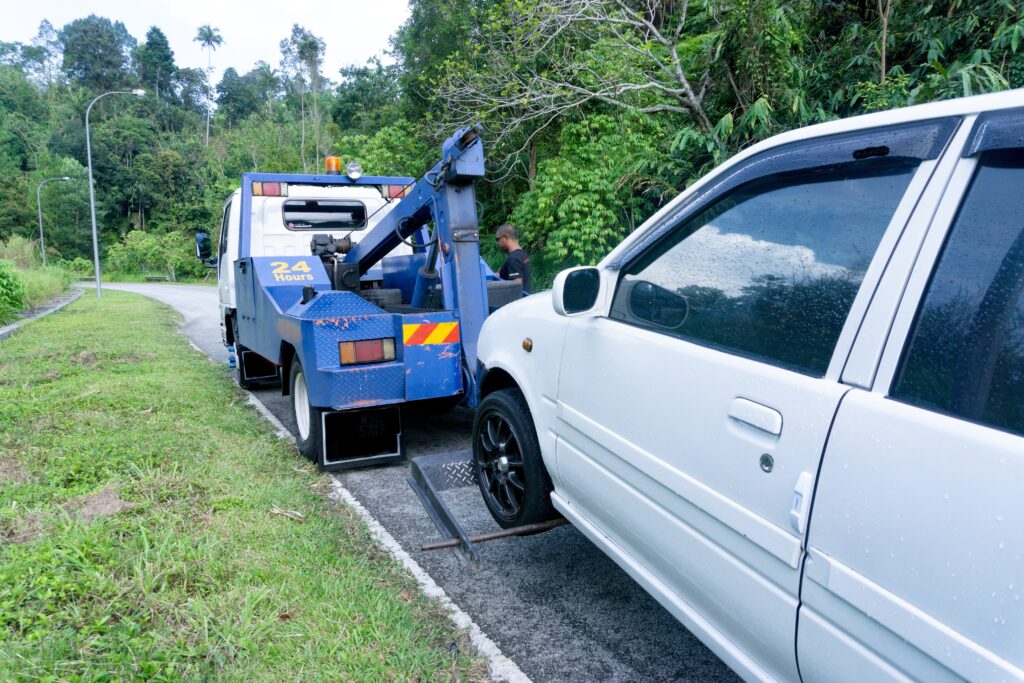 Compare Car Insurance at Qoala with A Peace of Mind
When it comes to car insurance, comparing your options is essential to ensure you make an informed decision that suits your needs and budget. By following the useful tips provided in this article, you can navigate the car insurance market with confidence and find the best coverage for your vehicle.
Remember, protecting your car is not just a legal requirement; it's a wise investment for your peace of mind and financial security. Take control of your car insurance decisions and choose wisely. By utilizing the services of Qoala, the process of comparing car insurance becomes significantly simpler and more efficient.
As a leading platform for insurance comparison and renewal, Qoala is dedicated to helping you to find the best car insurance policy. Its allows you to compare car insurance and select affordable car insurance that meets your specific requirements and provides the necessary protection from several top insurance companies.