In Malaysia, it is compulsory for car owners to buy and renew car insurance on an annual basis in order to get and renew the road tax for the vehicle. If you are a first-time car owner, you have come to the right place. As we will be sharing a complete guide on how to renew your insurance.
What Is Car Insurance?
We are currently living in this fast-paced world where our personal and professional lives can become hectic if we do not own a personal mode of transportation. It is always easier to own a vehicle so we could manage our time more efficiently. Cars for example are one of the modes of transportation that have become more prevalent and important. Not only for getting from one place to another, but proven to become the most convenient method which allows us to enjoy the liberty and independence of life. Not needing to worry about catching a bus, or missing the train.
Insurance protects a person or entity from an extreme financial loss or responsibility due to an unfortunate emergency, accident or even a negative unforeseen event. Insurance comes in different kinds of forms, some of which cover a person and some that cover entities as well as that cover business. There are various types of insurance available in the market, but the most important types of personal insurance that you should consider having would be life insurance, health insurance, homeowner's insurance and auto insurance.
You might be in financial devastation should the worst-case scenario were to happen, and this is where insurance plays an important role in protecting you against it. For example, if you were involved in a car accident, the insurance company you engage in will usually cover the medical expenses and the cost to repair your car. That way, you do not need to fork up a huge amount of money during a crisis.
Why is the process of car insurance renewal compulsory in Malaysia? This is because car insurance has validity for one year. Car insurance renewal needs to be done on a yearly basis, and without valid insurance, you will not be allowed to renew your road tax.
When To Renew Car Insurance?
Is it a must to renew car insurance on time? Well, the answer is yes. We would advise everyone to ensure that you renew car insurance on time. Even better, if you renew it earlier. Yes, you heard it right! Here in Malaysia, you are allowed to renew car insurance ahead of time. In fact, vehicle owners are allowed to renew car insurance or any vehicle insurance for that matter at least two (2) months before the date of expiry.
Since you already know that you are allowed to renew car insurance ahead of time, it is best to renew it in advance. This is to avoid you from forgetting the expiry date. As well as to avoid getting into trouble with the authority. Once your car insurance is expired, it also means that your car road tax is expired as well. It is illegally to be driving a car without a valid road tax. If you were stopped by the authority, for driving without a valid road tax, it will cost you a penalty of fines up to RM3,000 depending on the court decision. In order to avoid the situation, it is advisable to renew car insurance two months before the expiry date.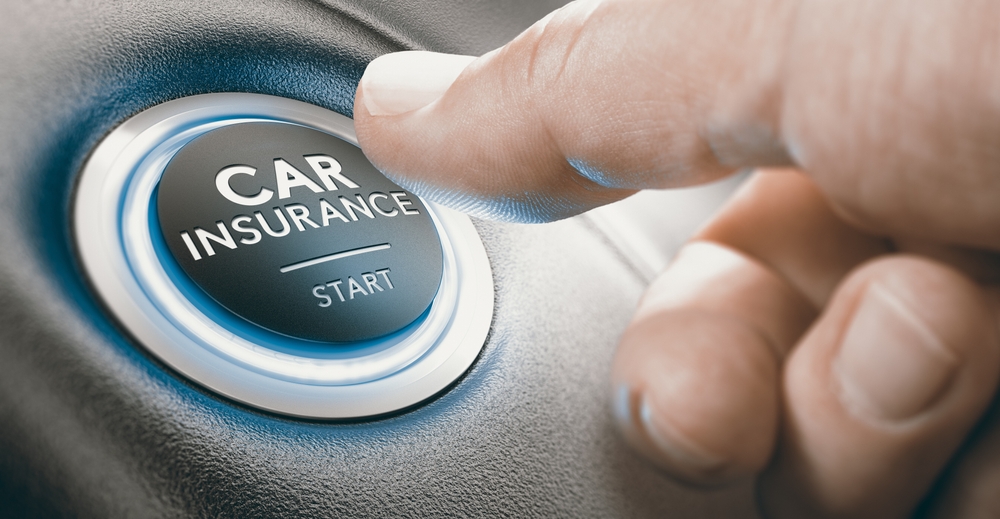 How To Renew Car Insurance?
Renewing your car insurance and road tax is a yearly issue and you regularly need to finish it as quickly and effectively as you possibly can. You have a couple of alternatives you can choose from, which varies in terms of convenience.
There are main two different ways for you to renew car insurance. Take a look to see which method suited you best;
1. Renew Car Insurance Online
Nowadays, both renewal of your motor insurance and road tax can be done online through various platforms. The leading platform is MyEG, the network provider for e-government services. MyEG offers a variety of insurance providers on their platform, and you are able to renew your road tax as well, which then will be courier to you.
Different sites you can go to are those of the insurance providers themselves. Some insurance companies are additionally offering the alternative for you to renew car insurance on their website along with your road tax as a strategy as they perceive that numerous vehicle owners would prefer to do both simultaneously.
2. Renew Car Insurance Over the Counter
The option for over the counter method still exists and is still being practiced by the older generation who are not well versed in terms of technology or is still being chosen by individuals whose time is flexible and have better means of transportation.
Did you know that Post Malaysia (our national postal delivery service) offers a wide assortment of administrative services, this includes the capacity to renew car insurance and road tax. There are a total of 15 insurance providers to choose from at all Pos Malaysia outlets.
Of course, as an alternative, you can go to a branch office of the particular insurance company that you are planning to buy from in the case that it is not one of the panels offered by Pos Malaysia. As for the road tax renewal, you can then visit one of the JPJ branches. Do make sure to carry enough money as certain branches do not accept cards payment.
Car insurance is an insurance plan that provides the needful financial cover to the vehicle against different kinds of damages, theft, and also third-party liability. While having a legitimate car insurance policy is a must, one should be mindful before buying it. Take a glance at the information that you simply must prepare and share with the insurance provider once you are ready to renew car insurance with them.
Personal details
Full Name
NRIC/Identification Card Number
Contact Number
Email
Vehicle information
Vehicle Plate Number
Car Brand
Car Model Type
CC – Engine Capacity
Car Chassis Number
Year of Manufacture
No Claim Discount (NCD)
No Claim Discount (NCD) is available at the time to renew car insurance and is a percentage that is offered for every claim-free year with certain limits. It plays an enormous role in determining the quantity of your car insurance premium because it offers a discount of up to 55% of your base car insurance or takaful coverage.
The discount rate is fixed by Persatuan Insurans Am Malaysia (PIAM) Motor Tariff. The longer you are driving safely and not making any claims against your insurance policy, the greater the percentage of discount you will be getting. However, the maximum amount of discount is capped at 55% after five years of not making any claims. The table below shows the NCD rates for private cars and commercial vehicles:
| | | |
| --- | --- | --- |
| Period of Insurance | Private Car | Commercial Car |
| After 1st year | 25% | 15% |
| After 2nd year | 30% | 20% |
| After 3rd year | 38.33% | 25% |
| After 4th year | 45% | 25% |
| After 5th year | 55% | 25% |
| 6th year onwards | 55% | 25% |
As can be seen from the table above, a safer, veteran driver significantly is able to save more. By driving safely every year and not making any claim against your insurance policy, this helps to reduce accidents on the road, and reward you with discounts when you renew car insurance given by your providers.
If you are not sure of your no claim discount details, you can do so by checking your current NCD entitlement. Just provide your car plate number and your identification card number.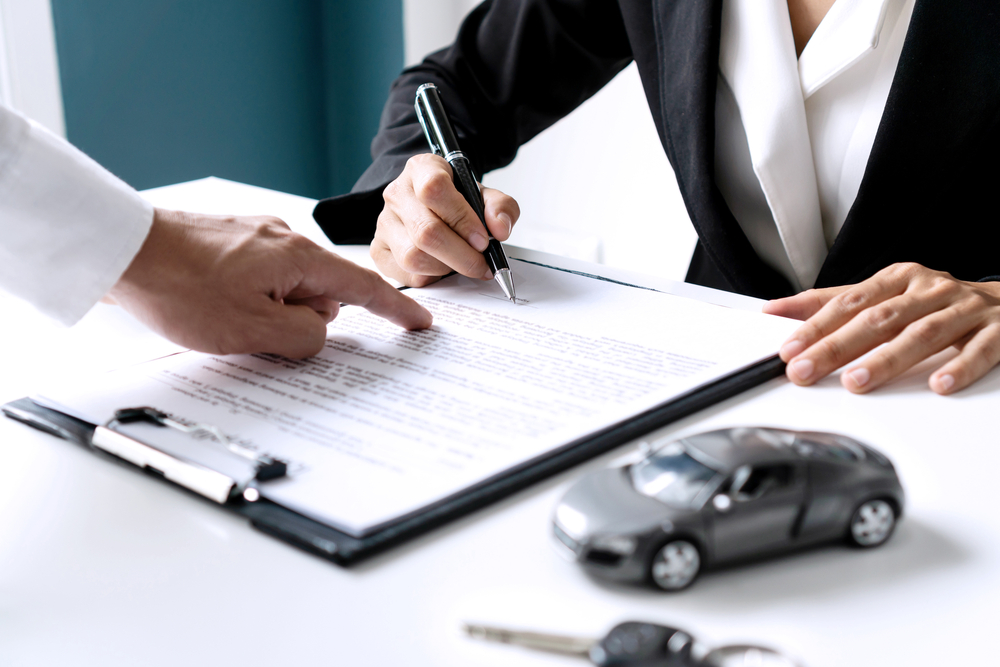 Don't Forget To Renew Your Car Insurance!
As mentioned above, insurance or takaful providers do not auto-renewal car insurance. Hence, it will always be the vehicle's owner's responsibility to keep track of the validity of their insurance policy as well as road tax. This gives you a chance to study what other insurance providers are offering and find a new insurance that would best fit you.
If you have decided to switch from your current insurance provider to a new insurance company, do make sure that you do it within the 2 months period before your insurance expiry date. Most insurance companies do not offer cancellation services online. However, most of it would be able to accept a call or written notice of cancellation based on a certain period of time, most likely 30 days in advance.
The most effective way is to refer to your current insurance policy and check on the cancellation policy terms and conditions. You can also contact your insurance provider and ask what you have got to do. Your insurance provider will be able to guide you in the right direction and steps to be taken. If you're looking for the best and cheapest car insurance, get yours at Qoala as we have a variety of policies for you to choose from.