Many Malaysians don't make medical insurance a priority. In fact, some are still unaware of the importance of having health insurance even though they are aware of medical costs especially in private hospitals. This article will explain some important facts about medical insurance that you must know.
7 Reasons Medical Insurance or Health Insurance Is Important for You
Having a savings alone is not enough if there is an emergency or an outstanding situation such as health problems that require high treatment expenses. You need to have a medical insurance to help cover your expenses or losses if you get sick.
In fact, there are many other reasons that require you to have medical insurance or medical takaful in your life today. To help you better understand the advantages of medical insurance, here are seven medical insurance interests for your reference and guidance:
1. Rising Medical Costs
Malaysia is expected to experience inflation in health care. This means that the cost of medical treatment is likely to experience a significant increase (may reach two figures) annually compared to the price inflation of consumer goods (about two to four percent a year).
In other words, the cost of treatment and medical bills can be more expensive than your financial ability. If you have no emergency savings or you do not plan your finances properly, your situation will be more difficult in the event of any disaster.
With health insurance, you don't have to worry about paying for this expensive hospital treatment cost. In fact, you also do not have to spend the savings that have been saved for years alone to pay for the cost of high treatment as the insurance company will pay all the costs involved on your behalf.
2. Income Tax Benefits: Eligible for Tax Deduction
Basically, you can claim tax relief for various categories such as medical treatment, educational fees and insurance. In the category of health insurance tax deduction, you can claim tax exemption on premium paid for the year of assessment.
This means that payments made on health insurance premiums qualify you for tax exemptions that can indirectly ease your financial burden. For pensionable civil servants, these groups are entitled to a limited tax relief of RM7,000 for life insurance or takaful premiums.
Meanwhile, individuals other than civil servants can claim up to RM3,000 for life insurance or takaful and RM4,000 for EPF or approved scheme such as private retirement schemes.
3. Lifestyle Changes
An unhealthy lifestyle, stress and unbalanced diet can expose you to more health problems. In other words, changes and unhealthy lifestyle practices can indirectly contribute to the increased risk of chronic diseases such as cancer, kidneys, heart and other diseases.
These factors do not include other driving factors such as nutrition, environment, pollution and more. For example, the habit of leaping at the store until late at night while drinking tea can contribute to the risk of diabetes.
In Malaysia, statistics show that 3.9 million individuals aged 18 and above have diabetes. Therefore, you need to prioritize health insurance coverage if you adopt a worrying lifestyle. This is because the cost of treatment for chronic illnesses certainly requires expensive expenses.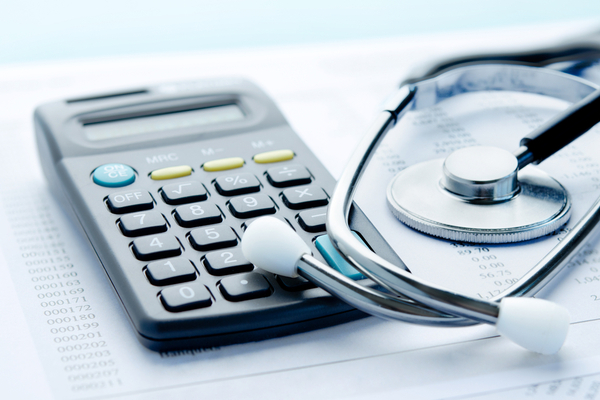 4. Waiting Period in Government Hospital
Medical costs in Malaysia can be said to be the cheapest as most costs have been subsidized by the government. By only paying as low as RM1, you can get treatment at government hospitals for various types of diseases.
Due to the low cost of treatment and the large number of patients in need of daily treatment, most government hospitals and clinics are suffering from long wait. It also causes turn to receive treatment for critical patients.
This is where the health insurance is important because at least you still have the option of getting treatment at a private hospital if you are unable to withstand the pain or wait for a long turn at a government hospital.
In fact, it can also help you get treatment faster and at the same time ensure that treatment and health care needs are not neglected.
5. The Average Life Expectancy of the Population Increases
Based on data projections from the Department of Statistics, Malaysia is expected to experience the increase in the elderly population and will achieve the status of 'old' or aged nation by 2030.
Based on these expectations, 15.3 percent of the total population were individuals aged 60 and above, or 5.8 million people out of 38.1 million total population.
What is the effect of this matter to you? Basically, an individual will begin to suffer from age in line with age. As you age, you need regular treatment at least once a month to keep your health in good condition no matter the government or private health center.
Therefore, it is important for you to have sufficient savings or medical insurance that can protect you. Without the protection of medical insurance, you may need to cover the cost of your own treatment and medicine for a long time and are likely to issue retirement savings to finance the cost of treatment.
6. More Comprehensive Protection
If you contribute insurance at a young age, there are many advantages you can enjoy, one of the more comprehensive medical insurance protection plans. Basically, the premium for health plans is determined by the type of insurance selected, age, occupation, current health status, smoking status and so on.
This means that if the insurance premium is purchased at a young age, you can enjoy the coverage of protection will be more comprehensive and widespread and the amount of premiums offered is lower. Different if you buy insurance at a late age, you will have to pay a more expensive price with minimal coverage.
This is because, insurance thinks that as your age increases you are more likely to have disease and expose you to more risk of disease. In addition, for most insurance companies, existing diseases (if any) will also be excluded from insurance coverage.
7. Medical Insurance Provides Additional Benefits
As an insurance contributor, you should want to get an insurance policy with a complete protection plan including other additional benefits. Some insurance policies offer additional benefits such as ambulance services, daily surgical care, health checks and vaccination expenses under health insurance depending on the policy you choose.
In fact, there are also insurance companies that also offer income replacement for certain situations such as accidents and deaths. This means that the insurance company will pay compensation in accordance with the terms and conditions agreed upon if you are permanent disability due to the accident or death.
Health Insurance: Is It Really a Necessity?
Just like a vehicle insurance renewal to protect your car, medical insurance or medical card plays an equally important role in protecting yourself. Therefore, there is no reason for you to ignore the importance of insurance or medical takaful.
Although it is not a mandatory requirement to have, it is important to protect you (financially, medical expenses and so on) in the event of a contingent situation as well as keeping a safer future.
Also, if you want to get the best health insurance, visit the Qoala website for more info. Qoala provides a series of health and medical insurance products from some of the best and most popular insurance companies in Malaysia with a simple, fast and safe process guarantee.