How much is the house renovation cost in Malaysia? The purpose of renovating this house is to beautify or expand the house. After you buy a home, you definitely want to be comfortable and satisfied. This article will explain the cost of renovating a home nine home renovations for you to avoid renovating your home.
Estimated House Renovation Cost Malaysia
Depending on how much your renovation is, the cost of renovating the house is expensive and the process will also take time. Therefore, it is advisable to make modifications based on your needs only. One of the reasons many choosing to renovate the home is because they want a more comfortable home, repair the damage and increase the value of the house if you want to sell the house.
1. Cost of Renovate Home Equipment
Sometimes, the home you just bought does not have complete equipment. Because of this, you may need to be prepared to spend money. Here are the estimates of costs to consider:
| | |
| --- | --- |
| Types of Modification | Cost Estimation |
| Kitchen cabinets | RM5,000 |
| Wardrobe | RM5,000 |
| Wet work | RM5,000 |
| Electric work | RM10,000 and above |
| Pipe work | RM10,000 and above |
| General contractors | Around 10 to 15 percent from the overall budget |
2. Cost of Renovate for Home Spaces
Usually, when it comes to renovating the house, many choose to renovate the living room, bedroom, bathroom, yard and so on. The following is an estimated cost of home renovation based on space:
Spaces
Cost Estimation
Kitchen
Lighting (RM500)
Plaster ceiling (RM800)
Cabinet (RM5,000)
Living room
Lighting (RM500)
Plaster ceiling (RM1,500)
Bedroom
Lighting (RM500)
Plaster ceiling (RM600)
Wardrobe (RM5,000)
Curtain (RM1,000)
Bathroom
Lighting (RM200)
Plaster Ceiling (RM600)
Cabinet (RM600)
Outdoor space
Lighting (RM300)
Pipe (RM100)
Wet work (RM600)
3. Estimation Cost of House Renovation
To find out more accurate estimates, you can refer to your contractor. Factors such as home size and type of renovation will be taken into account when your contractor provides your home renovation quote. For example, your home is a condominium home with an average of 1,000 to 1,500 square feet. Here are some examples of estimates for your guide:
 
Anggaran Kos
Low House Renovate Cost
Wet work, plaster ceiling, pipe system, small cabinet dan small wardrobe.
RM20,000 to RM30,000
Medium House Renovation Cost
Wet works such as knocking down walls, adding larger wardrobes and kitchen cabinets, and installing more design options such as laminate or vinyl flooring.
RM31,000 to RM60,000
Medium House Renovation Cost
electrical wiring, plumbing, toilets and upgrade other spaces in the house.
RM60,000 and above
9 Mistakes to Avoid During House Renovation
Those who have a home renovate experience may already know what to avoid during home renovations. Here are nine home renovation mistakes you need to avoid:
1. Not Doing Enough Research
Before you start renovating your home, you are advised to do enough research. Get enough information on home paint, kitchen design ideas, bathrooms and more. In addition, understand the tasks of the contractor and things you can expect from them.
With sufficient knowledge of home renovate matters, you can ask the right questions to the contractor. This can also be seen as a precautionary measure so that you do not have to be fooled by the existing knowledge.
2. Choosing Contractors Only Based on Cheap Packages
There may be some of you who don't look cheap. It looks cheap, you have to choose that one. You have to remember in the home renovate chapter, a lot of assessments need to be made in advance and cheap prices are not always good.
For example, when you want to choose a contractor, you need to carefully review the quote that your contractor provides. If possible, get a quote from several contractors so you can compare it. With this, you can choose the best home renovate package.
3. Unprepared With Unexpected Costs
Sometimes, homeowners are shocked when the cost is higher than the budget calculation. There are several factors that cause this to happen. Among them, there is hidden damage, unsafe structure, leaked roof and so on.
When there are damage as mentioned above, the cost will also rise. Don't let your home renovate project have to stop half the way because you've run out of budget. Therefore, it is important for you to be financially prepared for this unexpected expense.
4. Renovate Too Many Spaces At the Same Time
Don't rush to customize all parts of the house at once. Instead, you focus on some parts first. For example, first focus on the living room and yard. Then when the process is running smoothly and almost ready, focus on the other side.
You have to remember that you deal with the contractor. If you want your contractor to do all at once, the quality of the work may not be satisfactory.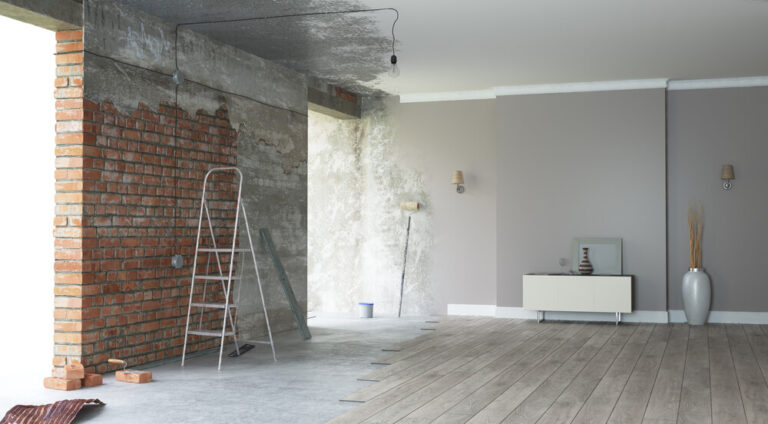 5. Not Checking Electrical Wiring
In terms of safety, this electrical wiring is very important. If it is not done properly, there can be short -term flames and fire is likely to occur. It is important to know the correct socket position as well as the appropriate amount of socket in the home.
For example, near your living room there are only two sockets but many will use the sockets to charge phones, laptops and so on. Because of this, many decide to use extension. Remember not to connect all electrical objects to the extension at the same time. The risk is high and also dangerous.
6. Choose Cheap and Poor Quality Material
When you want to save on this home, avoid choosing items that are not quality. One of the reasons is that cheaper products also tend to be low quality and will not last long. As a result you have to spend more money to replace it with a new one.
Therefore, help yourself and choose the best ingredients and products when they want to renovate the home. The best products and materials can increase the value of your home and will last for years.
7. Changing Your Mind Too Many Times
You are advised to monitor when the middle house is in the process of renovating. This way, you can make sure the work is done properly according to your needs.
It is not wrong to ask the contractor to make some changes but not too much and too slow. While you may think your demand is small and simple, you may interfere with your project and the cost will increase as well.
8. Inaccurate Measurements
This measure is important and is also a fundamental thing when setting prices, materials management and other resources. Let's say you're ready to install the kitchen cabinet and then try to put the freshly purchased fridge. Then you find that the fridge does not fit in the kitchen due to inaccurate size. So always measure and measure, and get specialist help in this process.
9. Unable to Get Permit Approval
This permit is indeed many people overlooking or not caring. Many want to renovate the house to think this is because the conditions of renovation in Malaysia are said to be a bit complicated.
There are many consequences when you do not have a permit to renovate your home. Among them, renovation without a permit can cause your home to suffer, the extra part of the house demolished, seized and more.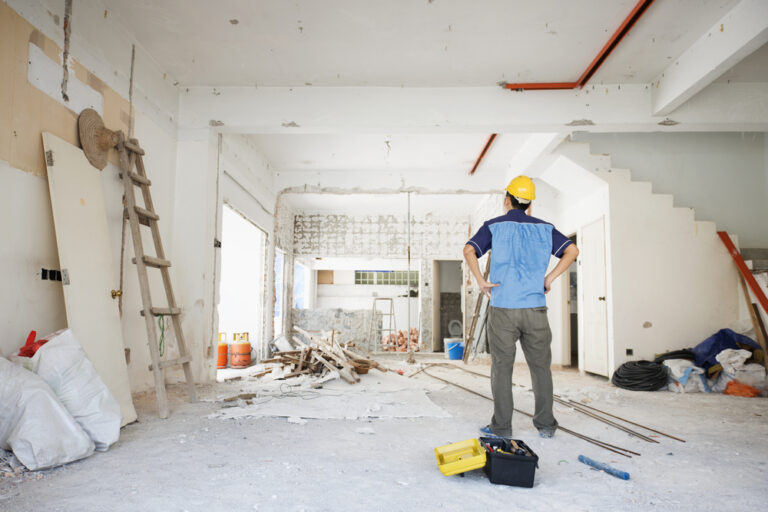 Does Insurance Cover If An Accident Happens During Home Renovation?
Can you claim your home insurance? The answer is short, depending on the situation. As mentioned above, home renovates are not an easy task. Permit, Renovation Limit and other conditions are some of the things that you need to know first. The safest step you need to do is get a permit as it proves that you have approval to run a home renovate project. Let's say accidents such as fire or collapsed house, insurance will come to conduct a thorough investigation.
The first thing they will ask for is proof of this home renovate project. If you fail to show a permit or approval, the insurance company may deny your claim. As a result, you have to withdraw money from your own pocket to cover repair costs. Failure to obtain a permit can also affect your insurance coverage. Your home insurance premium may go up or the policy can be canceled directly.
Remember, when you want to renovate the house, don't make a rush. A lot of money you need to spend to renovate a home. Make sure you do not make nine mistakes shared in this article.
Also, if you are considering getting the best and comprehensive home insurance for your new home, visit the Qoala website for more info. Qoala is a home insurance platform in Malaysia with a guarantee of safe, easy and affordable home insurance process."