How much house deposit do you need to prepare before buying a home? How to raise money easily to pay home down payment? These are some of the most common questions that are often asked before making the first home buying decision. For first home buyers, the most difficult home buying process is to provide enough money to pay for a home deposit. Find out more in this article.
7 How To Save Money to Pay House Deposit
One of the most common questions that often causes a dilemma among home buyers is how to raise money to pay for home deposits. This article will discuss how to save money to pay for home deposits easily, home -free home tips and the amount you need for the first home deposit. Here are seven guidelines on how to save money that you can consider to help you pay your home deposit or down payment.
1. Identify the Needs or Wills
The first thing you need to consider is to identify your monthly expenses and to refine whether the money you spend on a monthly basis is to meet your needs or requirements.
Take into account your monthly commitment such as car loan, home loan, PTPTN debt and more. After that, consider other shopping and identify whether it is important or not.
If possible, remove or reduce unnecessary monthly expenses such as expensive internet bills; electric bills, water and telephone; Entertainment subscriptions for music, movies and dramas; cigarettes or vape and so on.
For example, if your home is equipped with the Internet, you may be able to convert your phone internet plan to a cheaper or cancel your paid broadcast subscription to save money and reduce your monthly expenses.
2. Set Other Amounts of Expense
In addition, some of you like to spend their paycheck by buying items that are not on the list or plan for ""occasional"" reasons. Unknowingly, it can cause your monthly budget to break out.
To avoid such expenses, limit the amount for this unnecessary expense. For example, set a quota for this category at a maximum of RM100 a month. If you already use this quota, you will have to wait for the next month to buy the other items you need.
3. Record Expenses
You are also advised to record your expenses every month. In this way, you can identify the category of expenses that eat money every month, categories that need to be reduced and so on. Although it sounds bad, it helps make it easier for you to refer to and identify the amount you have spent. When you are more careful in your spending, it can help you raise money to pay your home deposit payments.
There are many applications you can download on your smartphone to help record your daily expenses. E-wallet applications, for example, have automatically recorded spending history. It makes it easier for you to check your expenses if necessary. You can use this data to see how much money you have spent and plan your expenses for the next month.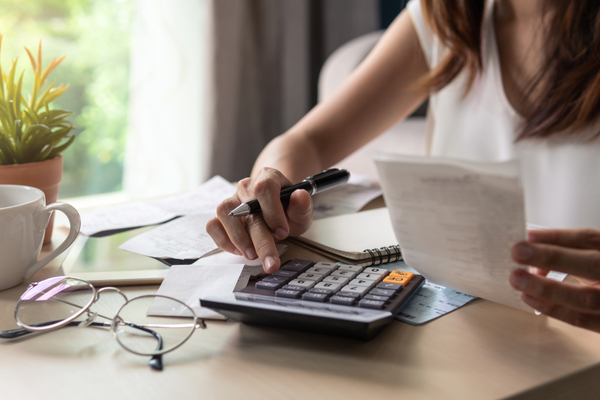 4. Set Savings Target
The savings you are working on should be used to be used as a down payment or home deposit. To make it easier, set the target amount you want to collect and the time period you need to collect this home deposit.
This kind of fixed savings target helps you plan, stay on the right track and be more disciplined. Let's say you want to save RM10,000 in a year, you need to save at least RM800 a month or more depending on your plan.
5. Plan Credit Card Debt
If you have a credit card, you are advised to control and plan credit card debt well. This is because, credit card debt is a major cause for young bankers. Most financial institutions take advantage of credit card owners by offering a minimum payment amount each month and gives the owner a flexibility to pay off their existing debt.
If the credit card owner is not disciplined, it can cause the owner to get hit by a higher credit card debt. Therefore, if you pay your purchase by using a credit card, it is advisable to pay off the debt immediately in full amount. This is to avoid being charged a slow payment or minimum payment charge.
Avoid making purchases that do not need to use a credit card or if you do not have enough money (in a savings account) to pay for it. It will foster a bad purchase habits that can eat. Be a smart credit card user. If your credit card debt is too high, it will make it difficult for you to make a repayment and may affect your potential to make any lending, especially a home loan.
6. Remove EPF Account 2 for Home
It may be that many of the first home buyers do not know that you can make an EPF Account 2 withdrawal to buy a home before the age of 50 or 55. You can check the Eligibility and Terms of Withdrawing Account 2 to help facilitate your business. For the EPF Account 2 withdrawal application, you must attend the EPF office near you for fingerprint recognition and ensure that the application is made by your own account owner.
7. Use ASBF Dividend
In addition, you can join the various low risk investments offered in Malaysia including ASB Financing. ASB Financing allows you to make a loan from a bank to invest in a Bumiputra Stock Trust with a maximum investment amount of RM200,000. If you choose this investment, it is advisable to set the investment period you want without making any dividend issuance.
If the accumulated ASB dividend is sufficient for home down payment payments, you can terminate the financing and use the money earned to pay the deposit to buy your dream home. In addition to ASB, you can also consider other low risk investments such as Hajj Fund, Takaful investment and so on.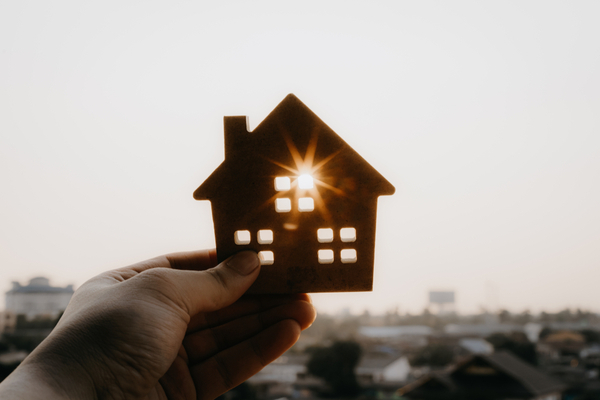 Buy a House Without Deposit: MyDeposit and MyHome Scheme in Malaysia
It must be the dream of everyone to have their own home. However, the reality is that the home buying process is not as easy as you think and many aspects to consider such as home location, convenience, distance and so on.
The process of buying a home without a deposit does not mean that it does not involve a down payment. You still need cash in hand to pay for collateral, deposit balance when signing a sale and purchase agreement, lawyer fees and stamp duty.
You will re -receive the deposit you have paid through the EPF or 100 percent loan margin after the purchase process is completed. Here are some schemes that can help you create home ownership without having to deposit:
1. MyDeposit scheme
The MyDeposit scheme is a government incentive to help potential buyers provide a 10 per cent deposit of real estate sales under RM500,000.
The application is open to all eligible Malaysians and can be made online through the Ministry of Housing and Local Government website.
Through the MyDeposit scheme, the Government will pay the deposit on your behalf and monitor the project from time to time.
2. MyHome Scheme
For the MyHome Scheme, it targets low -income people and helps provide affordable low -cost housing for individuals who want to buy first home in Malaysia. This MyHome Scheme allows potential buyers not to pay a 10 percent deposit that usually needs to be explained when buying a home in Malaysia because it has been borne or educated by the government.
However, based on the official website of the Ministry of Housing and Local Government (KPKT), the application has been closed from November 2020.
3. Rent-to-Own Scheme
In addition to the deposit scheme, there are also home purchase schemes introduced to give Malaysians the opportunity to have their own property. It allows you to rent a home first within a certain period of time, with the option to buy it at a set price.
So you don't have to pay home down payment. Basically, the monthly rent is higher than the market price. This is because, some of the monthly payments are included in the fund to buy a home. This scheme is suitable for those of you who do not have savings to pay for home deposits.
How Much Is the First House Deposit: Down Payment for Subsale, Auction and Undercons House?
How much is the first home deposit? As you know, most banks only allow loan margins by 90 percent of the entire home price. This means that you need to spend your own money to pay a 10 percent deposit of the home price.
For example, the total deposit payable if buying a first home costs RM500,000 is 10 percent or about RM50,000. For the third home, the financing margin rate is around 70 percent with a downpayment rate of 30 percent.
1. Auction House Deposit
For auction houses, there is no compromise for auction house down payment, deposit rates are usually set 10 percent. In fact, if you fail to get financing or make a full payment, it is likely that the down payment payments are just as bad. For auction houses, you may need additional cash capital to cover legal costs, transfer, arrears, repairs and others depending on the bid home.
2. Subsale Home Deposit
The downpayment rate for the subsale home is the same as the auction house which is 10 percent if the financing margin is 90 percent. Typically, a 3.18 percent downpayment payment is charged during booking, followed by 6.82 percent during the signature of the sale and purchase agreement. However, the downpayment rate usually depends on a specific situation. There are some hosts who return some of the home downpayment (after full disbursement) as a discount to buyers.
3. Undercons' House Deposit
Homes under construction usually offer a lot of rebates and discounts. It adopts the same concept as a subsale house. But in contrast to the subsale discounts received from the original owner, these discounts and rebates are received directly from the developer usually about nine percent depending on the developer. This means that you may pay only one percent for home deposits.
Hopefully sharing this home deposit can help you plan your first home. In addition, you can also visit the Qoala website for more information on home insurance. Qoala is a simple, transparent and fast -paced insurance platform with competitive and affordable price offer.