In addition to master ownership and individual ownership, strata title is one of the three types of land ownership in Malaysia. What exactly does strata title mean? A strata title is usually issued for a strata residence – you and the owner of a high-rise such as an apartment or condo own a particular unit or plot and are responsible for shared property such as swimming pools, gyms, lifts, lounges and any areas not owned by individual strata unit holders .
What Is Strata Title?
Many homeowners pay less attention to the existence of strata ownership. Basically, buyers of houses (storied buildings) need to know and be aware that the Strata Title is important as one of the main ownership documents and records of the registered owner's ownership of the units and parcels of the house purchased.
1. Types of Homes: Examples of Strata Title
Basically, the following are the categories of houses included in the strata title scheme:
Apartment units;
Commercial complex;
Condominiums;
Shophouse.
In addition to the types of houses listed above, bungalow houses, terraced houses and semi-detached houses are also included in the strata ownership scheme category even though they were originally subject to the gated community scheme. The Strata Title Act Amendment 2007 has allowed a landed residential scheme to be split into land parcels with strata title holdings.
It thus enables the scheme to be managed by the owners, equipped with common property facilities under the maintenance of a management committee and shared security controls and fencing around the entire main lot. This strata landed scheme is also known as Gated Community Scheme.
2. Responsibilities of Homeowners
As a property owner, it is your responsibility to take care and protect your property as best as possible. As a strata property owner, you are required to pay a specified amount of contribution to the Management Corporation. This contribution is a common property management and administration fee calculated based on the number and type of units and the amount of shared access facilities.
In addition, owners of strata homes also need to:
Attending Annual General Meetings and Extraordinary General Meetings;
Comply with the Bylaws of the Corporation currently in force;
Comply with any instructions issued by the public/local authority in relation to the strata residence owned.
3. How to Check Strata Title?
The easiest way to check strata ownership is through the e-land system using the master information that can be obtained from the Sale and Purchase Agreement information. In addition, you can also contact the local land authority such as the State Land and Mines Office (PTG) or the District Land Office (PTD).
However, in most cases strata owners are unable to track the title status of the strata as the application authority is under the responsibility of the developer. Strata owners need to contact the developer to inquire about the status of the strata title application.
Why Are Developers Take Time to Release Strata Title?
This situation often occurs causing strata ownership to be received late by the strata owner. This situation usually occurs because the developer is bankrupt or does not have enough money to apply for strata ownership. However, there are also delays caused by local authorities or caused by bureaucratic system problems.
Basically, the transfer of ownership of the strata from the developer to you needs to be done within 30 days from the date it is issued. This strata title change process is important so that your name is declared as the legal owner of the strata (not just the beneficial owner of the strata).
4. Strata Title Application Procedure
Basically, it is the duty of the landowner to apply for strata ownership in the event of a situation involving a sale and purchase agreement and the basic conditions for applying for strata ownership have been met.
The application procedure for strata title for strata/high-rise residential or commercial areas is as follows:
 
Details
Types of Application
Split Building;
Division of Land.
Conditions for the building
Having two floors or more (divided building);
No more than four floors per plot of land;
Certified as a Low Cost Building (if applicable);
Buildings are temporary blocks (if any);
Buildings are erected in one lot;
Certified completed by Local Authority/Architect –building has obtained CFO/CCC.
Conditions for the land
Land has title; Land is held under one lot;
Land is held under permanent title (FT) or temporary title (QT) that has been approved for registration of permanent title;
Leasehold at least 21 years.
What is contained in a strata title grant? All the information specified in the strata title grant proves that you are the registered owner of the unit or plot of house purchased. The following are among the things stated in the strata title grant:
Title number;
Building number;
Floor number;
Compartment number;
Tax payable (door tax);
Plot location;
Lot number;
Square area;
Share units;
Strata plan number;
Strata book number.
This information is important to be used as proof of home ownership for buyers to facilitate matters if you want to transfer ownership, mortgage or collateral matters and division of inheritance.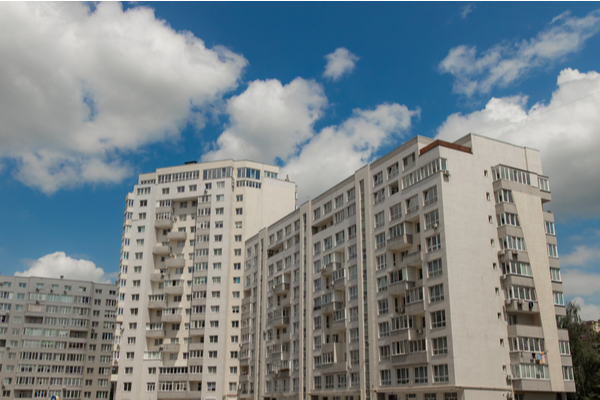 What Should You Do After Getting Strata Title?
In order to protect your strata home, a basic fire insurance policy is important to have in minimizing the risks that will be accepted in addition to protecting the building, property loss or damage due to fire, lightning or explosion. As a more optimal additional protection, you can get home insurance that not only protects your home, but also offers household protection.
Rights of Strata Owners
Many of us who live in cities choose to live in high-rise residential buildings and share land with various amenities. Many choose this method because the price of land is getting higher and higher and also due to the lack of land for development.
To preserve your rights as an owner, the Strata Title Act 1985 is gazetted. Shared real estate refers to high-rise buildings such as condos, apartments and even flats. It can also refer to the development of land strata such as townhouses.
For a clearer understanding, the definition of strata ownership is the separate ownership of each unit or parcel in a two-story building or more that is developed on a shared piece of land. Even if you live in a shared building, don't think you don't have rights. Strata ownership is important in any strata scheme because its main purpose is to secure the welfare and interests of each strata owner.
Strata ownership is also used as a proof of ownership for all transaction purposes. For example, transfer of ownership, mortgage, collateral, division of inheritance and many more. It is intended to protect strata owners in the event the developer is declared bankrupt or liquidated.
Even so, one of the issues that often arise is when the strata ownership is delayed by the developer either intentionally or unintentionally. So much so, that some still do not get strata title for their properties that take years. Despite owning and paying management fees for a long period of time.
This issue is still happening to this day. One of the main reasons is that according to Malaysian law, the occupied land is 100 percent owned by a registered developer. Homeowners only have access to their respective strata. What can be a problem is when the developer does not give the strata title to the home owner quickly. It resulted in the house owner not being able to prove their ownership and resulting in the house not being registered under their name. It is disadvantageous because the home owner has already paid but is treated as if he is not the home owner.
Therefore, you as a strata owner should urge the developer to release the title immediately. What you also do is immediately apply for title one month after the developer obtains the Strata Plan Proposed Certificate from the inspection director.
Now, strata owners can continue to claim their title when vacant possession announcements and key handovers are made. In this way, delays in ownership of strata rights can be avoided. If you are reading, you still haven't got your miik rights even though you have been living in the house for many years, here are the ways to check the status of the strata issue.
Sell Property If You Have Not Received Strata Title
If you are planning to sell the property even though you have not yet received the title registered under the existing name, the answer is yes. However, there are some conditions. Among them is that you need to make a Deed of Assignment/DOA between the strata owner (you) and the new strata owner.
This transfer deed is created as a black and white agreement to allow the new owner of the strata to use the property being sold and it is also subject to terms and conditions. This means that the new strata owner is not allowed to transfer ownership, mortgage, or sell as long as he does not have the title to the strata except with the permission of the developer. Not only that, the new owner must also submit a surrender notice subject to Section 22D of the Housing Development (Control and Licensing) Act 1966 for the purpose of notifying the developer that ownership has been transferred to them.
In addition, you also need to be careful to keep important documents such as the Deed of Assignment, and also the Deed of Mutual Covenant/DMC. The use of the Deed of Mutual Covenant is as an agreement between the developer and the original strata selector. The document also contains and explains the laws, rights and responsibilities of the owner. With the Deed of Mutual Covenant, the new owner must pay management and administration fees.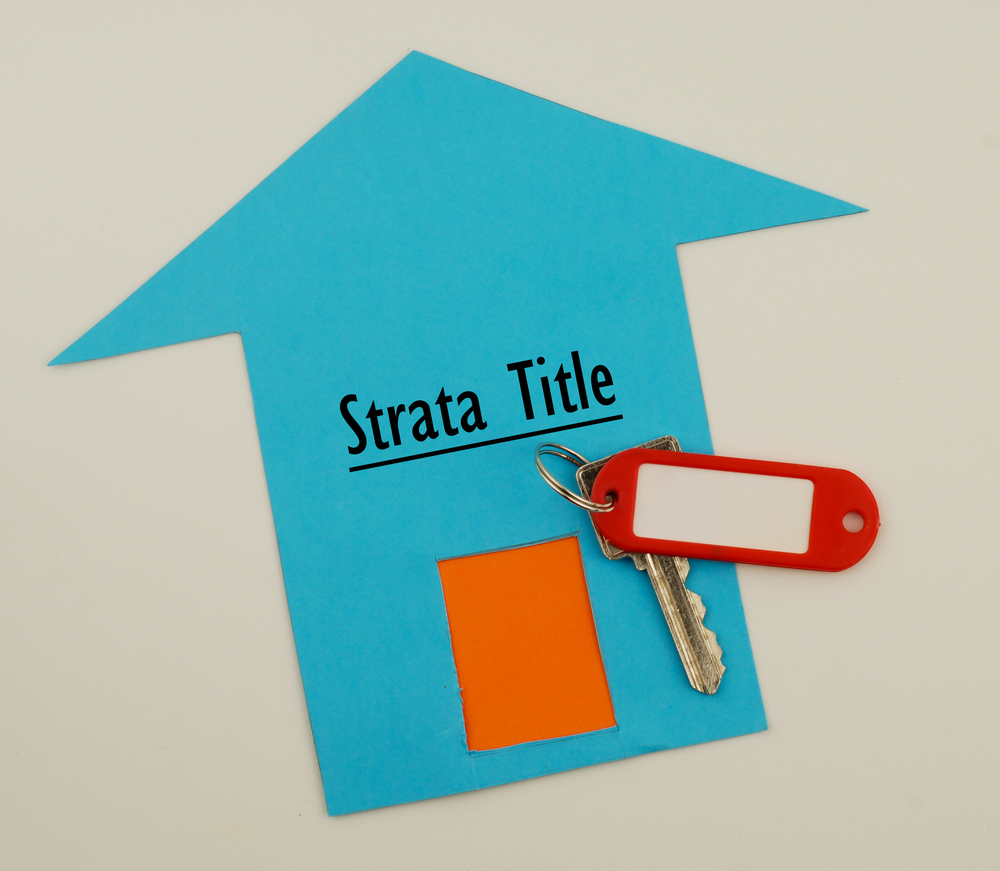 The Reality of Living in Strata Property
When we choose to live in a strata property, it means we choose to share the resources and conveniences that are available. If you are someone who does not like to mix with the community and is selfish, this residence and life of the strata will not suit you. This is because it requires shared responsibility to ensure well-being can be maintained. Cases of dissatisfaction that occur in strata buildings are always caused by residents who cannot live with neighbors and are selfish in various aspects.
However, not all strata buildings are like that. Some communities live in harmony and tolerance. For those of you who are still thinking about living with strata life or not, these are the realities you need to consider:
Pets
Keeping a pet such as a cat or dog in a high rise residence has some risks of its own. This includes other residents who are uncomfortable with the presence of your pet. There are also those who are allergic to animals and face risks if they are close to such pets. Legally it is not wrong to own a pet. However, under Law 14 in the Third Schedule of the Strata Management (Maintenance & Management) Regulations 2015, pets that cause danger, disease, and nuisance to other occupants are not permitted.
Although national laws allow you to have pets, you should also check with your strata building management. This is because they also have the right not to allow residents to have pets. And if the management allows, you should also be sensitive to the whereabouts of your pets. Do not allow it to wander and disturb and make dirty in the area of other residents.
Noisy
Living in a high-rise building also requires you to control the noise level. Among the bad behaviors is making noise when people are sleeping, which is between midnight and six in the morning. Noise can come from firecrackers, loud musical instruments, motor engines and even loud laughter. If things happen, they need to be resolved by communicating frankly and practicing tolerance.
If it cannot be resolved through communication, you can talk to the strata committee and ask them to write a letter.
If agreement between the two parties cannot be reached, talk to your strata committee and ask them to draft a letter. Under the Strata Management Act 2013, management is given the right and authority to enforce laws that prohibit any behavior that disturbs peace. If the act is breached, they may be subject to a collectively agreed fine against the offender.
If that doesn't work, you have no other choice but to call the police or file a report at the nearest police station.
Limited Parking
This problem of limited parking is not only common in inner city areas, but in strata development areas as well. There are often cases where residents of strata developments use other people's car parking causing fights. Some also put flower pots to prevent other people from using the parking lot even though the parking lot is a public parking lot. This can disturb the peace even though some think it's only parking.
If there are neighbors who park their vehicles in your parking lot, or even visitors, you can report to the building committee to solve the problem.
Maintenance Fee
There are two types of maintenance fees:
Service charge: This service charge is paid monthly to maintain common facilities and common property in the building grounds such as swimming pools, gyms, playgrounds and also security services.
Bonded funds: Bonded funds are also a fund collected from residents of strata buildings for the purpose of painting facades, cleaning works and also replacing old items.
Waste Management and Cleanliness
Strata owners are obliged to be responsible for repairing or maintaining any fixtures and fittings in their airspace units. Many people think that it is the management's responsibility to take care of their home such as when there is a roof leak, or to repaint the exterior all the time. If it happens between the owners, it needs to be resolved between the owners.
Leaks Between Floors
One of the issues that often occurs when living in a strata building is a situation where there is a leak in the ceiling or wall as a result of the upper floor, or the house next door. This leakage problem is very bad. It can cause mold growth, affect the quality of the house, damage the electrical system and can also affect the sale price of the property.
If it happens, what you can do is find out the cause of this problem from the management. After that, negotiate with the responsible party to solve the problem. If no action occurs, report to management. And affected unit holders can make a claim to SMT if the responsible party still fails to take action.
Participation in the General Meeting
The purpose of the general meeting is to inform strata owners about the latest updates on their property management performance. However, it depends on the home owner. When the participation is encouraging, good property management can be produced. The management also needs to explain the requirements and the participation process. They need to constantly find ways and negotiate to solve problems to ensure the participation of unit holders.
That's a little bit about strata property rights and also life in strata buildings. Neighborly living habits, should be tolerant. However, sometimes what other housemates treat us can test our patience. If it happens like this, communicate and discuss well before bringing this to the authorities who will prolong this issue.
When this happens, it will directly increase the tension of living in the neighborhood and make us feel uncomfortable to be there. If you want to sit there for a long time, you have to tolerate for the sake of mutual well-being.
Want to get the best home insurance? Get it at Qoala! Also, if you are interested in getting cheap car insurance, the best motorcycle insurance, health insurance or travel insurance, visit the Qoala website for more info. Qoala offers the best insurance prices with the guarantee of a safe, easy and affordable insurance buying process.