Can you achieve financial freedom? Everyone has a dream to have a free, happy and peaceful life without having to think about money problems all the time. Achieving financial freedom requires consistent effort as the process will take a long time. Because of this, you need strategic financial planning to make smarter decisions.
Smart Money Management Tips to Achieve Financial Freedom Malaysia
What does financial freedom really mean? The answer is actually subjective and depends on your financial goals. This is because, everyone has different financial objectives.
Some think financial freedom means having a lot of retirement savings, some think it means freedom from debt and there are many other notions. Here are seven financial habits you can practice to achieve a free, happy and peaceful life:
1. Become Financially Literate
Financial literacy is an important first step towards a financially independent life. By learning more about money management, you can build the confidence to manage, save and invest money efficiently and effectively.
Nowadays, you can increase your knowledge about finance by reading financial blogs, listening to podcast discussions, refer to financial books and so on. Various types of financial knowledge such as real estate management, how to plan a budget, types of investments, retirement planning, personal tax management and inheritance distribution that you can learn on your own.
2. Set Financial Goals
The next thing you need to do is set a financial goal. What exactly do you want or what are your goals? The more specific your goals are, the more likely you are to achieve them.
This is because, specific financial goals will help you to decide how to manage money appropriately to help you achieve the life you want and you can start coordinating actions in line with your goals.
For example, you want to reach a savings amount of RM200,000 before reaching the age of 35. With this specific goal, you will find the best way to achieve this amount such as finding side income, passive income and so on. Here are some things you need to decide:
Lifestyle needs.
The amount you want to achieve.
Duration to reach the amount you want.
3. Determine the Financial Budget
Next, you need to set a financial budget. Financial budget planning must take into account the total income factor, differentiating expenditure of needs and wants.
One of the ways you can do this is by creating a monthly household budget and sticking to it. This step can ensure you are on the right track to achieving financial freedom. You can also learn how to manage salary that has various formulas and techniques for you to follow according to your ability.
4. Start Making Investments
In addition to saving money, you are also advised to start investing money to generate returns. In general, investing is the best way because your money has the potential to grow. In addition, investing also allows your money to beat inflation and increase in value.
You can start investing in low risk investment platforms and consistent returns every year such as ASB and Tabung Haji investments. If you dare to bear investment risk, you can choose more high-risk investments such as stock investments, robo-advisors, cryptocurrencies and so on.
Investing is a practice that can help you achieve financial freedom. However, it should be noted that returns and losses depend on the type of investment you make.
5. Avoid Delaying Paying Debt
List all your debt commitments such as home loans, car loans, credit card debt, personal loans and more. When you list all existing debts, you can better monitor your financial situation.
You are advised to settle the debt early and do not postpone debt payment because there are many consequences you will bear if you pay late or do not pay again. Among them, CCRIS and CTOS credit scores are affected, names are blacklisted or declared bankrupt if there are too many outstanding debts.
There is no denying that you may not be able to escape from debt, especially in matters that involve a lot of money such as a home loan or car loan. However, you can try to get rid of other debts little by little so that you have more money for savings and investment purposes.
6. Choose a Simpler Lifestyle
In general, if you reduce your monthly expenses, you will be able to reach your financial goals faster. However, for many individuals this is not an easy matter because it means they have to change their lifestyle.
There is a saying that "measure your clothes on your own body" and in a financial context, it means don't spend more than you can afford. A more modest lifestyle change doesn't mean you downgrade your life. You actually help yourself not to spend extravagantly and always be aware of your financial capabilities.
Achieving financial freedom requires sacrifice and this may mean you need to reconsider the choices you make involving your finances. For example, if your monthly car bill reaches more than RM1,000 a month, you may want to change your car and buy a cheaper car. This will slightly reduce your total commitment.
7. Take an Insurance Plan
Unexpected things can happen anytime and anywhere. Those who are involved in these unwanted events will usually bear huge losses. Because of this, taking an insurance plan is also an effort you can make on your journey to financial freedom.
For example, with an insurance plan such as medical insurance, you are free from the stress of thinking about hospital expenses in the event of an untoward incident such as an injury due to a car accident. You can claim insurance from your insurance company to cover medical costs. Insurance protects you financially and offers coverage depending on the insurance plan you take.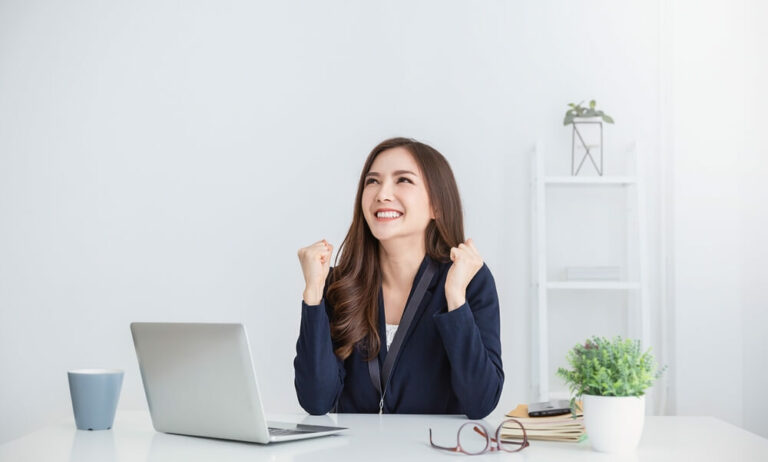 Grab Discounts and Gifts
The seven things that have been shared in this article will not help you achieve financial freedom overnight. However, it will cultivate good financial habits and this will help you manage your finances better.
Finally, to achieve financial freedom is a long-term process that requires you to always be aware and disciplined in money management. You definitely want a life that is not just about paying off debt. Financial freedom allows you to achieve a level of comfort and peace that you dream of.
Just like in Qoala, the #QoalaHadir campaign promises a freer, happier and calmer life especially for our valued customers. This means, customers can live their daily life without worry and stress with the comprehensive insurance coverage plan offered at Qoala.
Qoala offers insurance services from the best insurance and takaful companies to protect you and your family with just a few simple steps. What's interesting is that you stand a chance to win various discounts and attractive total prizes worth up to RM11,000 if you buy health insurance, car insurance, home insurance, travel insurance or motor insurance at Qoala from 29 August to 16 September 2022. Visit the Qoala website for more info.