Personal Accident Insurance plays an important role in providing protection if you are injured, or suffer permanent disability or death due to a road accident. However, many are no longer aware of the importance of having a takaful or personal accident insurance.
Importance of Personal Accident Insurance: What Do You Need to Know Before Getting Insurance Coverage?
Accidents can occur at any time as you drive on the road, at work or at home. Therefore, you need to have a comprehensive personal accident insurance protection plan.
What is a personal accident insurance? Personal accident insurance or personal accident insurance is a type of protection policy that allows you to receive compensation in the event of death or disability caused by accident.
1. Benefits of Personal Accident Insurance Coverage
Basically, each insurance company offers different protection plans and benefits depending on your choices and needs. Therefore, it is important for you to compare some insurance plans before making a decision.
Death Because of an Accident
If the policyholder dies from an accident, the nominee (usually among the family/spouse) will receive compensation. Compensation will be paid directly depending on the terms and conditions and amounts set forth in the policy.
Permanent Disability as a Result of the Accident
If the accident causes permanent defects, the policyholder is eligible to receive a lifetime compensation depending on the level of defect. For example, policyholders will benefit if they lose both visual senses or hearing senses.
Temporary Disability (Comprehensive/Partial) As a Result of an Accident
Policyholders are also eligible for lifelong compensation if involved in accidents that result in permanent defects depending on the level of defect. For example, policyholder lost the senses of the eye or the hearing of the hearing.
2. Other Additional Protection Benefits
In addition to financial compensation as a result of death or defect, personal accident insurance also offers other basic protection. Policyholder may also receive additional protection benefits as follows:
Medical expenses due to accidents;
Cost of Family Members' Cost to Hospital;
Accidental surgery;
Benefits of hospitalization due to accidents;
Cost of burial expenses.
However, these benefits depend entirely on the type of policy you choose. Therefore, you need to understand the terms of the insurance, the terms and conditions contained to ensure that you have a comprehensive protection that meets your needs and budget.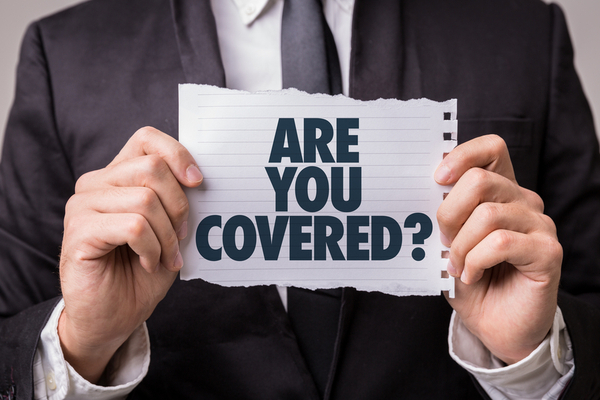 3. Exceptions in Personal Accident Insurance
Payment of benefits basically depends on the type of insurance policy you purchase. It is advisable to review your insurance policy to find out the benefits, things covered or not covered by the policy. However, the following are not included in the Health Insurance Coverage:
The risk of war;
Suicide or attempted suicide and insecurity;
Intentional injury;
Under the influence of alcohol, drugs or narcotic;
AIDS/HIV or any sexually transmitted diseases;
Planned murder or attack;
Childbirth, pregnancy or miscarriage or any related complications;
Engaging in illegal criminal activities;
Dangerous sports;
Operating or riding a two -wheeled motor vehicle;
Illness or disease, parasites, bacteria, germ infections or any natural condition.
However, it is advisable to refer to your insurance agent or insurance policy to get complete info on this exemption.
4. Importance of Self Accident Insurance
Personal accident insurance is very important for your protection. It depends on you to choose a personal accident insurance policy that offers the protection you need. To what extent is the importance of personal or personal accident insurance coverage? Basically, you need self -accident insurance because:
Financial Protection
In general, personal accident insurance in Malaysia offers comprehensive financial protection. This means that you do not need to remove your long -term savings or retirement savings to bear the cost of treatment.
In fact, these insurance also offers cash compensation in the event of death or permanent disability. This compensation can be used to replace income replacement if you have an accident that causes you to disable and unable to return to work to support your family.
Unexpected Accidents
Basically, personal accident insurance is one of the important protection that everyone needs. This is because, we are exposed to the risk of accidents every day without realizing it regardless of workplace or road accidents. Accident insurance acts as a protection against unexpected risks in the future.
Workplace Insurance Is Not Sufficient
Many think that personal accident insurance is not necessary if the company or employer has provided insurance. In fact, the benefits of insurance coverage are only subject to as long as you serve your employer. If you are dumped or quit your workplace, this protection plan also stops protecting you.
Work insurance is also feared that it cannot fully protect you and offers basic protection. By owning a private accident insurance, you can determine the type of insurance cover you need.
Not Enough Savings
Some also think that self -protection insurance is not required if you have savings. But in fact, this is a bad perception. While you can use your savings for any purpose you want, you can avoid using your savings to cover the cost of hospital treatment.
In general, medical costs can cost a lot. Imagine the cost of cardiac shortcuts at a private hospital alone could cost up to RM80,000.
With this personal accident policy, it can help you minimize the risks you face. This means that you do not need to borrow from anyone or break the wedding tube to bear the costs of treatment.
5. Personal Accident Insurance vs Health Insurance
Health insurance (or medical insurance) is a protective policy that allows policyholders to receive compensation in the event of death or permanent disability. It also covers your medical bills including the cost of hospital rooms, consultations, surgery, treatment and medicines if you have diseases such as cancer, diabetes, hypertension, heart disease and more. However, health insurance does not protect existing diseases depending on the level of health assessment and risk by the insurance company.
In contrast to health insurance, personal accident insurance will not pay any compensation if the policyholder suffers from the disease or is injured not due to an accident. Therefore, you need to have these two insurance to maximize your protection.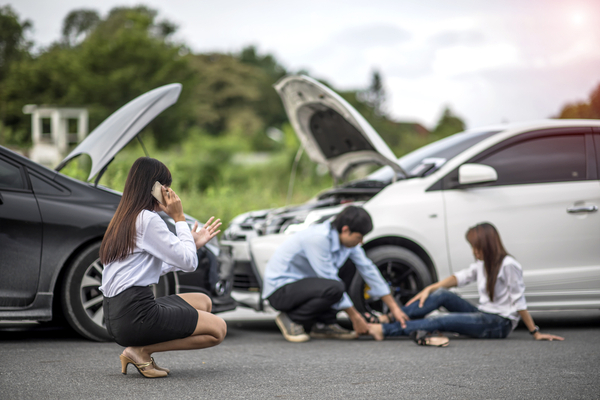 How to Make a Personal Insurance Claim in Malaysia
How do I make an insurance claim or a personal accident takaful? What is the document required to make a personal accident insurance claim? To make a personal accident insurance claim, you can refer to how to claim personal accident insurance as follows:
1. Set up the Required Documents
To facilitate claims made with the insurance company, you need to provide the following supporting documents according to your claim category:
Kategori Tuntutan
Dokumen Diperlukan
Outpatient
Copies of police reports (mandatory) applicable to motor vehicle accidents;
Medical report (mandatory);
Receipt and original medical bill (mandatory).
Medical Fees/Ambulance Fees
A complete Claim Form filled in by the policyholder and treating doctor (mandatory);
Receipts and original medical bills (mandatory);
Copies of police reports (mandatory) applicable to motor vehicle accidents;
Original receipt of ambulance payment (if any).
Hospitalization
A complete Claim Form filled in by the policyholder and treating doctor (mandatory);
Receipts and original medical bills (mandatory);
Hospital Admission/Discharge Letter (mandatory); Copies of police reports (mandatory) applicable to motor vehicle accidents.
Permanent Disability
A complete Claim Form filled in by the policyholder and treating doctor (mandatory);
Medical Certificate (MC slip) – applicable for temporary total disability claims (mandatory);
Light Duty Certificate (if relevant).
Death
Completed Claim Form filled out by the policy holder and treating doctor (obligatory);
Death Certificate/Burial Permit (obligatory);
Beneficiary Identification Card (obligatory);
Marriage Certificate/statutory declaration of the deceased's marital status (single/married) – mandatory for spouses ;
Letter of Administration from Amanah Raya or any appointed lawyer/Letter of Fara'id (if relevant);
Post-mortem report (if relevant);
Toxicology report (if blood test is done – if relevant).
2. Complete the Claim Form
Personal accidents claims can be made through your insurance company website. You can refer to your insurance company for more info on the claim process.
3. Submit a Claim
Submission of a claim form can usually be made within 30 days of the discharge.
The Importance of Personal Accident Insurance
Personal Accident Insurance is important to protect you in the event of unwanted incidents such as road accidents and can reduce financial burden if something bad hit you.
Assume that you are involved in an accident that costs your life or you have a lifetime disability, this insurance coverage can at least help ease your burden and your family.
Therefore, you are advised to consider protection of personal accident insurance and other insurance such as car insurance, health insurance, home insurance and so on.
Also, if you have any questions related to personal accident insurance, visit the Qoala website for more info. Compare prices and benefits of personal accident insurance from some of the available insurance companies and get the best and comprehensive personal accident insurance coverage for your protection.