By knowing how to check CTOS score, you will be able to know and identify your credit score. This is one of the important factors when you want to apply for any loan such as a car loan or housing loan. If you want your loan to be approved it is important that you have a good credit score. This article will explain everything you need to know about CTOS which is a reliable platform for you to understand the financial background in your credit evaluation process.
What Does CTOS Mean, Why Should You Check CTOS?
If you have never taken out any loans, you may not have heard of CTOS. For your information, CTOS is one of the largest credit rating organizations in Malaysia and it is also the leading credit rating agency in Malaysia. Most financial organizations in the country use this service. CTOS is regulated by the Office of the Registrar of Credit Reporting Agencies of the Ministry of Finance as a credit reporting agency.
What Is CTOS?
To understand what CTOS means, you can think of it as your financial health report. It is responsible for reporting individual and business finances with its extensive database of information. Unlike CCRIS reports, which have a 12-month lifespan, CTOS reports have an infinite lifespan. Banks and financial institutions in Malaysia use the report to analyze the creditworthiness and repayment capacity of an individual or a company.
You will be able to access all your credit data by using CTOS. This will help you to keep your credit score in good condition. If you find anything that can damage your credit score, you can take early action to improve the score before applying for a loan.
Not only you can see your CTOS report, any relevant company or financial institution can also evaluate your report. Any information about your credit history will also help banks evaluate your loan application and enable them to decide whether you qualify for a loan or otherwise. You will find the following in the CTOS report:
CTOS credit score
CCRIS records from the National Bank
Dishonored checks from Bank Negara
Business management and ownership
Litigation and bankruptcy
Listing of trade referees
Missed payment alert
Changes in credit limits
Change of address
Scammer warning
Identify identity theft
What is a Good CTOS Score?
Even if you are not planning to apply for a loan to buy a house in the near future for example, you are still encouraged to know your credit score and CTOS can help you monitor your financial health. Generally, a good score is in the range of 697 to 850. Before that, you need to know five factors that affect your score:
Payment Record (45 percent)
Identify whether you always make your loan payments on time, or if you ever miss a payment. Late payments can also affect your credit score.
Total Debt (20 percent)
This refers to your credit utilization. The amount of the credit facility and the amount owed to the bank will be assessed.
Duration of Credit Record (7 percent)
The life span of the credit facility you have such as a credit card or loan.
Types of Credit (14 percent)
The type of loan you have, such as a home loan, car loan, credit card, personal loan, etc.
New Credit (14 percent)
Whether you were approved for a credit facility recently. The higher your credit score, the easier it is for you to get a loan because most banks and credit providers will treat you as a prime customer.
Not only that, it can also increase your chances of getting a better loan rate or interest rate, as well as your loan will be approved faster and so on. In other words, you will be considered a primary customer by banks and credit providers. Here is the CTOS score rate and what it means to each lender:
| | |
| --- | --- |
| Score | Lenders' Perspectives |
| 744-850 | Excellent! You are rated as 'excellent' and will be given priority. |
| 718-743 | Very good! You are rated as a prime customer. |
| 697-717 | Good! Your score is in the moderately high range and you qualify for new credit. |
| 651-696 | Average. Your score is in the average range and you are less eligible for new credit. |
| 529-650 | Low. You may face problems when applying for credit. |
| 300-528 | Weak. Your credit application may be rejected. |
| Tiada Skor | Your score could not be generated due to insufficient information. |
3 Ways to Check CTOS, How to Check CTOS for Free at MyCTOS?
In general, there are three types of reports for you to choose from:
MyCTOS Basic Reports – Free
MyCTOS Score Report – RM25/report (excluding Service Tax)
CTOS SecureID – RM99/year (excluding Service Tax)
For a free inspection, you can use three methods to do the inspection yourself:
1. Check CTOS Via MyCTOS Online Website
To check CTOS through the website, follow these steps:
Register Account
Fill in the required personal details or company details completely. After you have completed filling in all the details, a confirmation email will be sent to you to confirm the registration.
Activate CTOS ID
Normally, verification is done on the same day as CTOS requires 3 working hours to verify your details and provide a valid user ID required to access your CTOS report. You will receive an email to get your User ID details via the email address you provided.
Access MyCTOS Reports
Now you will have full access to view your CTOS report. The first MyCTOS report is emailed to you for free, but you can also review it anytime on the CTOS website.
2. Check CTOS Using Smartphone Application
You can also use your smartphone through the CTOS application which can be downloaded through the Play Store or App Store.
3. Check CTOS Counter
Additionally, you can also visit a CTOS branch near you and register physically.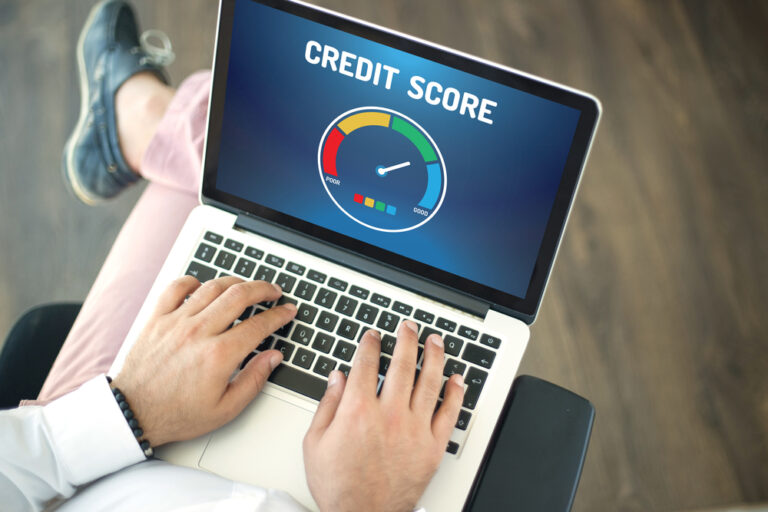 Avoid Loan Rejections, Improve Your CTOS Score
It is never too late for you to improve your credit score even though the credit score may be at a critical level right now. Individuals who frequently miss payments can take years to improve their credit scores. Failure to repay a loan can result in a person being declared bankrupt. You can follow the following steps to improve your credit score and prevent your loan from being rejected:
Start paying your bills on time.
Keep your balance low and avoid maxing out your credit limit.
Get financial advice from a financial advisor or financial planner.
Always be consistent in managing your finances from time to time.
The CTOS report is indeed useful for you to check your credit score, especially if you want to apply for a loan in the near future. It can also be seen as a proactive step to keep your credit score in good shape.
Also, if you are looking for the best car insurance or cheap motor insurance, visit the Qoala website for more info. Compare insurance from some of the best insurance companies with the best price offers thus guaranteeing comprehensive coverage for you and your family.