Each motorcycle user must have motorcycle insurance to protect riders or third parties in the event of any incidents that may result in death, damage or loss. Let's find out how motorcycle insurance can help you and how to choose the best motorcycle insurance that suits your needs.
What Do You Need to Understand About Motorcycle Insurance?
Motorcyclists are exposed to higher risk of accidents or injuries than car users. Therefore, it is important for you to consider many things before buying the best motorcycle insurance for you.
1. What Is Motor Insurance?
Motorcycle insurance refers to a policy that provides financial protection to policyholders in the event of a fire, accident or theft. It also offers financial protection from any liability caused by injury, death or damage to a third party motorcycle. Just like car insurance, you will be covered by the insurance if any damage occurs on your motorcycle such as accidents, fire and so on.
2. Types of Motorcycle Insurance Policies
Motor insurance policy in Malaysia is divided into two types that can be selected according to your needs. You have the option to choose from whether takaful or conventional insurance offered is basically offering different protection. Here are two types of motorcycle insurance offered in Malaysia:
Third-party motor insurance
Third-party insurance is the most basic motorcycle insurance. This policy helps protect the damage to a vehicle or third party in the event of an accident such as injury, death or motorcycle damage. In other words, it does not protect you as a policyholder, but offers protection to third parties only. This means that you as a policyholder cannot make an insurance claim for your motorcycle in the event of an accident.
First Party Motor Insurance or Comprehensive
Comprehensive motorcycle insurance is not only a protection to third -party property, but it also protects your motorcycle. The policy offers protection from fire, theft, loss and damage to your motorcycle and third party due to accidents. In addition, it also protects you if you are responsible for injury, death or third-party damage.
Motor Insurance Protected Things
Not everything that causes damage to the motorcycle is protected by insurance. It depends entirely on your insurance policy. You can refer to your insurance policy to find out more about the type of claim covered by your insurance. The following is a list of things not included in basic motor insurance coverage:
Insurance will not compensate for damage or motorcycle theft in the event of an accident when it is ridden by others;
Losing any motor accessory is also not eligible for compensation;
Motorcycle insurance will not provide any accident compensation in the event of an accident overseas;
Policyholders found to be driving under the influence of drugs or alcohol or illegal activities will not be covered by any insurance plan;
Death or injury of the limbs themselves caused by motorcycle accidents;
The loss or damage caused by a flood or other natural disasters is also not covered by insurance. However, you may be covered if the policyholder is willing to pay for additional insurance premiums.
These lists are unlimited and policyholders are recommended to refer all the exceptions specified in their respective insurance policies.
3. Motorcycle insurance Price
Basically, motor insurance prices vary depending on the type of protection selected – the price of the first party motor insurance is usually more expensive than the third party motor insurance price. Therefore, it is advisable to review the motor insurance price before renewing or renewing your insurance. These costs may also vary subject to road tax prices. Here is a list of motorcycle insurance prices in Malaysia including road tax.
| | |
| --- | --- |
| Types of Motorcycle (cc) | Motor Insurance Price and Road Tax |
| 0 to 150 cc | RM2 |
| 151 to 200 cc | RM30 |
| 201 to 250 cc | RM30 |
| 251 to 500 cc | RM100 |
| 501 to 800 cc | RM250 |
| 801 cc and above | RM350 |
Parameters That Affect Car Insurance
Motorcycle insurance premium prices may change from time to time depending on certain factors. Here are some common factors that affect the price of insurance premiums:
1. Additional Policies
Other protection such as basic personal accidents, special perils and so on can cause higher motorcycle insurance prices.
2. Engine Capacity
Engine capacity also plays a role in determining premium prices. The larger the engine capacity, the more expensive insurance prices.
3. Motor Age
The price of insurance depends on the age of your motor. Usually, old motors are charged lower insurance premium prices.
4. Location
Motor insurance prices in Peninsular Malaysia are usually higher than insurance prices in Sabah and Sarawak. This factor is influenced by busy road conditions and higher risk of accidents in Peninsular Malaysia.
5. Types of Protection
Motor insurance prices are influenced by the type of motor insurance policy selected whether comprehensive insurance and third party insurance depend on your needs.
6. Market Value
The premium price of motor insurance is also influenced by the current market value.
7. Claims
If it is found that you have previously claimed a motor insurance accident, it is likely that you will be subject to higher premium rates.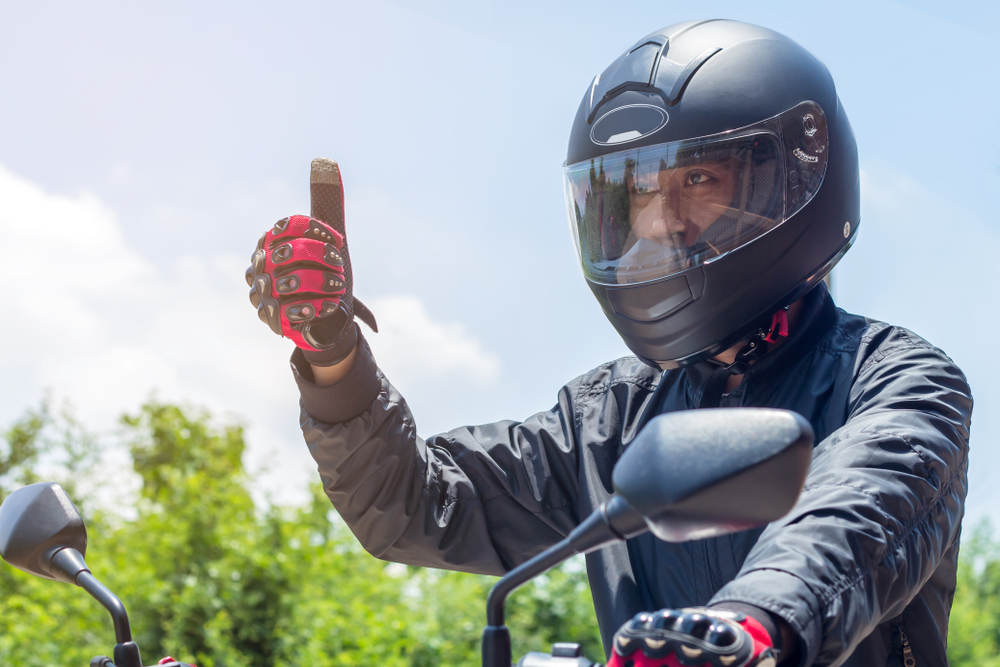 4. How to Claim Your Motorcycle Insurance
If you are involved in a road accident resulting in property damage without any physical injury, you can follow the following steps:
Claims From Your Insurance Company
In the event of an accident, there are two ways users can make the insurance company. If the accident is caused by your own offense, you must make a "damage" claim from the insurance company. However, if the accident is not caused by your mistake, you can claim "Knock-for-Knock's own damage". The demand for "knock-for-knock" can benefit the user as it saves time and the accident claim can be resolved faster. In fact, it will also cause you will not lose discounts without claims or motor NCDs.
Documents for Insurance Claims
To make a claim, you must submit some important documents to your insurance company such as:
Complete claim form;
The original copy of the police report;
Copy of the identity card and license of the policyholder and the driver;
Copy of Vehicle Ownership Certificate;
Evidence of accidents such as pictures of events and pictures of damage to the vehicle;
Police documents stating the parties compounded for the road offense.
Claims of Third-party property damage
You can also claim a third party property damage in the event of a car or property damage due to an accident caused by another party's offense. To claim a third party damage, you can refer to the following guidelines:
You need to send a damaged motor to the insurance company panel workshop;
Appoint insurance adjusters to identify the cost of motor damage;
You will need to provide a complete document to the insurance company such as the original copy of the Police Report, a copy of the Identity Card and the Policy Holder's Driving License and the other Driver;
You also need to submit a copy of a vehicle ownership certificate, adjuster report, car repair cost bill, picture during accident and police documents on a compound statement for road offenses
5. How to Calculate Motor Insurance Prices
The price of motor insurance usually depends on the insurance company. This means that even if you request a quote for the same model, you may receive a different price. Therefore, it is advisable to compare prices in advance before choosing the best motor insurance for you. For the price of insurance motor, each insurance company has its own insurance price calculator. All you have to do is enter information such as motorcycle models, years of manufacture, engine capacity and location.
Hopefully this article can help you choose the right insurance policy for you. If you are considering getting the best motorcycle insurance for you, visit the Qoala website for more info. Qoala is an online motor insurance renewal platform that also provides a wide variety of other insurance such as car insurance, home insurance and life insurance in Malaysia with a guarantee of safe, affordable and easy vehicle insurance process.