If this is the first time you buy car insurance, of course you will find some insurance terms that may be as confusing as insurance premium, car NCDs, betterment and more. If you do not understand these terms, it may make it difficult for you to better understand your insurance policy that can cause problems when you make an insurance claim in the event of an accident.
Car Insurance Terms You Will Find When Buying Insurance
According to the Road Transport Act 1987, all vehicles in Malaysia are required to have car insurance and car road tax for use on the road. This means that insurance plays an important role in enabling your vehicle to be used on the road. Therefore, it is advisable to understand the clause, terms or terms related to insurance before buying car insurance.
Understanding the terms in car insurance allows you to know and understand the protection you have in the event of an accident. Here are eight insurance terms you used to find that can help you choose the best insurance policy and also simplify your business when making insurance claims:
1. Insurance Premium
The first thing you need to know when getting a car insurance is the amount you need to pay for insurance coverage or better known as an insurance premium. But, what does insurance premium mean?
In general, the meaning of car insurance premiums refers to the amount you pay to the insurance company on a regular basis each year or every six months to get insurance coverage for your car. This means that your insurance company will pay the protection contained in your insurance policy as agreed in the event of an accident or theft of your vehicle. Usually, you will find a rough and basic premium in your insurance policy.
Rough Premium
Gross premium is the amount of premium paid by the policy owner prior to the rejection of the brokerage fee as well as the discount.
Basic Premiums
Basic premiums refer to standard premium parts for agent commissions and administrative costs.
The rate of your premium amount depends on the agreement between you and the insurance. Each insurance company has varying premium rates because there are many factors they consider when setting the car insurance premium rate. Here are some details your insurance company may consider when setting a premium cost.
Personal Information
Your personal details such as age, gender, marital and home status play an important role in determining the cost of your insurance policy.
Types of Car
Expensive and luxurious cars will usually be subject to higher premium rates. This is because, it will involve higher repair costs in the event of an accident.
Type of Protection
The more protection you want, the higher your premium cost. In general, if you add any additional protection to your insurance policy such as car towing and natural disaster protection or special peril, it will increase your premium rates.
The Frequency of Driving
The frequency of driving is also one of the things that will be taken into account when determining the insurance premium. Car mileage rates can also affect insurance premium rates. This means, the higher the reading of the mileage, the more expensive your insurance policy.
Previously, the price of car insurance premiums was determined by the value, model type, age and car engine capacity. However, Bank Negara Malaysia (BNM) has implemented a new rate or tariff effective July 1, 2017 to determine car insurance premiums. Insurance companies need to take into account factors such as jobs, age, frequency of car usage, driving records, car safety features and so on before determining car premium prices.
2. Claim
Claim in the insurance policy means you make a payment claim from the insurance company based on the terms of your insurance policy. When you as an insurance policyholder have an accident, you are likely to suffer losses that will affect your finances. Following the losses you are experiencing, you can make a claim from the insurance company to pay according to the loss rate you need.
How to claim car insurance depends on the cause of your accident and the type of insurance claim. The insurance company will review the claim to check its validity and then pay you compensation upon approval. However, insurance claims can be rejected by the insurance company due to the following factors:
Did not make a police report within 24 hours after the accident
Driving under the influence of alcohol or drugs
Provide inaccurate information to insurance companies and so on.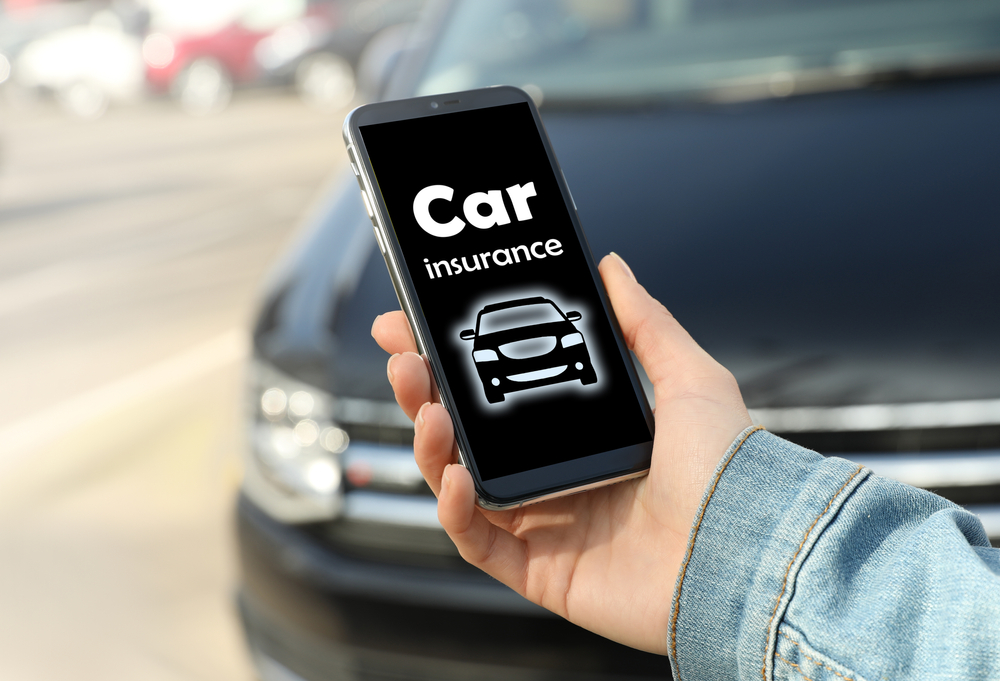 3. No Claim Discount (NCD)
No claim discount or better known as NCD Car refers to the discount given to you if you do not make any insurance claim within a year. You can consider this as a form of reward if you do not make any claim or no claim made by a third party on your policy. It helps reduce the insurance premium rate you have to pay during the insurance renewal of the next year.
If you are not involved in any accident and do not make any insurance claims throughout the ownership, the car's NCD percentage will increase from year to year to a maximum of 55 percent. The following is a NCD rate table for private cars:
| | |
| --- | --- |
| Year | NCD (%) |
| First | 0.00 |
| Second | 25.00 |
| Third | 30.00 |
| Fourth | 38.33 |
| Fifth | 45.00 |
| Sixth and above  | 55.00 |
What if you were involved in an accident? Will NCD be lost because you make insurance claims? In fact, it depends on the cause of the accident. If the accident occurs due to another party, you can claim insurance without losing an NCD. You will only lose NCD if you are found guilty of causing an accident.
4. Additional Car Protection
Most car insurance policies will offer additional protection such as special peril, car mirror insurance and so on. Additional protection is a protection that is not included in the standard insurance policy. Here are some additional protection you can consider:
Special Perils Protection (Special Perils)
Special Peril Protection is an additional protection of car insurance that protects your car from loss or damage caused by natural disasters. These special peril protection include car damage due to floods, landslides, car crashes and so on.
If you do not take this additional policy, you cannot make an insurance claim for certain things and have to suffer your own losses.
Mirror Protection
Car mirrors are one of the most exposed parts of the risk. When the car mirror is cracked, you need to spend a lot of money to replace this mirror damage. However, if you take additional protection of car mirror insurance, you can make a claim in the event of a cracked or broken mirror incident, or other problems in the windshield, rear mirror, side mirror and so on without affecting your car's NCD.
Additional Driver
If your car is involved in an accident and the driving individual is not included in the list of additional policy -protected drivers, you may be charged a penalty of RM400 when making an insurance claim. Because of this, you are advised to take this type of additional protection.
Most insurance companies in Malaysia allow you to add the first additional driver name for free. For each additional driver, you will be charged RM10. The maximum number of drivers that can be covered in car insurance policy is usually set to five.
Car Accessories Insurance
Additional car accessories such as sophisticated sound systems, tire rims and other car accessories are not insured by your standard insurance plan. If these accessories are stolen, the vehicle insurance policy will not provide protection and compensation to the owner. Therefore, you are advised to get additional protection for car accessories if you are a person who likes to add expensive accessories to your car.
Riot
Any kind of damage that hit your car in the event of a riot, a car insurance claim cannot be done because it is not covered by insurance policy. Although strikes, riots and public commotion are rare in Malaysia, you can take this additional protection for security measures.
5. Excess
Excess is a payment that you need to explain in advance when making an accident car insurance claim. This initial payment must be made in advance even if you are innocent or do not cause accidents.
This excess amount is stated in your policy. For example, you take an insurance policy with an excess of RM400. The cost of repairing your car due to an accident is RM2,500. This means you need to make an excess payment of RM400 before making a car insurance claim. Your insurance will bear the remaining RM2,100 for your car repair cost.
However, any damage caused by car fire, explosion or theft is not included in the excess. There are two types of insurance excess:
Compulsory Excess
Compulsory Excess means that you are required to make an excess payment of RM400 which is the amount set before you make an insurance claim. This Compulsory Excess is charged if you are:
Aged 21 and under
License holder P and L license
Not named in your insurance policy as a second driver
Voluntary Excess
Voluntary Excess is the amount you voluntarily pay when making a car insurance claim. Not all insurance companies charge this excess but there are also insurance companies that require you to pay Voluntary Excess. Usually, this Voluntary Excess payment will be charged if you are:
Aged 21 and under
The car's risk stolen higher
Old car
6. Loading
Insurance companies charge loading on your basic insurance premium. To your knowledge, this loading is an additional charge charged to cope with higher losses than expected. These charges are applied to policyholders who are at risk of facing unwanted incidents such as accidents or roads damaged by roads. The following are some of the factors taken into account:
The history of driving
The habit of driving
Engine capacity
The percentage of loading vary as it depends on your insurance company, usually the rate charged is at the risk that the insurance company needs to bear. Usually, the loading charges are between 15 and 35 percent.
7. Market Value & Agree Value
Car insurance coverage is determined in two different values: market value and agreed value.
Market Value
Market value means the insurance company will evaluate your car based on the current market value of your vehicle, brand and year of car. This means that if you submit a claim for any loss or theft, the insurance company will evaluate your claim based on the current market value of your vehicle at that time. You may get a lower payment than the sum insured as your car value will shrink when a claim is made.
Value Agreed Upon
The agreed value means that your car is insured based on the agreed amount between your insurance company and you. If you file any losses or claims of theft, the insurance company will compensate you in accordance with the amount agreed upon during the insurance renewal even if your car value may have shrinked during the claim.
8. Betterment
Betterment is an additional cost that you need to bear as a policyholder if the damaged vehicle component is replaced by a new component. This is because the insurance company only costs the cost to replace the damaged components with the used spare parts for vehicles 5 years old and older.
For example, your car bumper was hit from the back and suffered severe damage. This section is found to be difficult to repair and needs to be replaced with new components. Replacing damaged parts with new parts will cost a higher cost. Therefore, you will be charged a certain amount for betterment.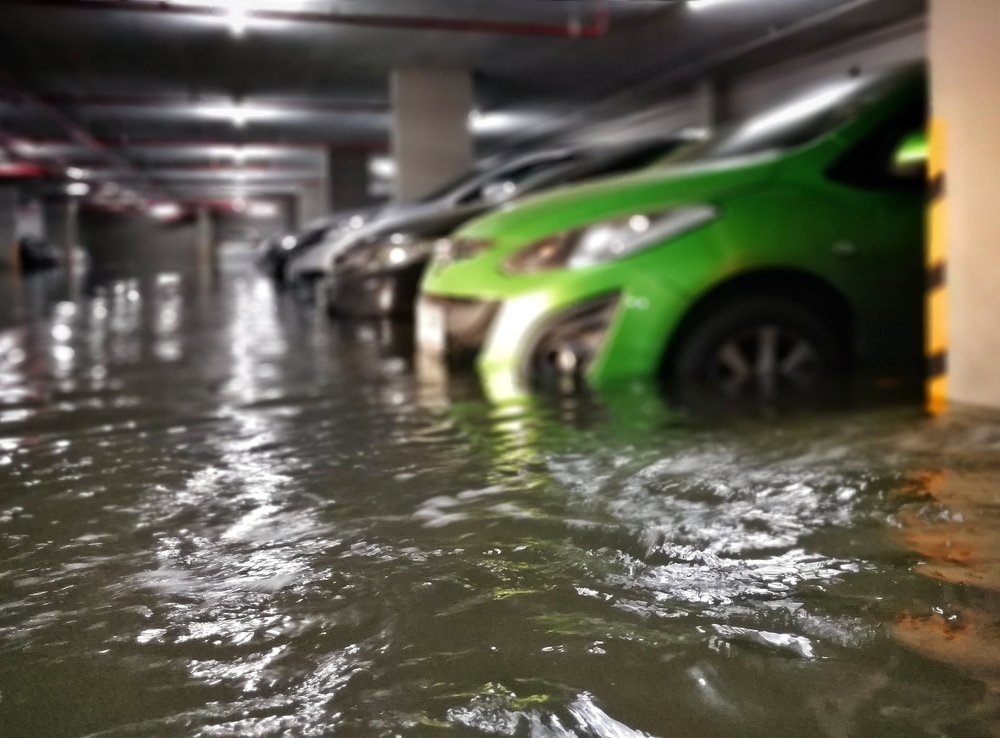 You Can Now Evaluate and Choose the Best Insurance Policy
Understanding the terms of the shared insurance above will help you better renew your policy. New cars or used cars, local cars or imported cars, if you own a car you need to have a valid car insurance to drive on the road.
In addition, if you are looking for the best car insurance, you can use the Qoala platform which provides the best insurance plan protection from various recognized insurance companies. Visit the Qoala website for more info.