Car insurance premiums or prices are fundamentally different even for the same car model. This is because it depends entirely on the type of insurance coverage you have and several other factors. This article will help you identify the factors that affect car insurance premiums including how to calculate car insurance premiums in Malaysia.
How to Calculate Car Insurance: Factors Affecting Car Insurance Premium in Malaysia
In Malaysia, vehicle owners need to renew their car insurance and road tax yearly. This is to permit the owned vehicle to be used on the road. Having valid car insurance and roadtax, it can prevent you from being sued by the authorities. More often than not, the premium of car insurance is more expensive than motorcycle insurance, and is influenced by nine reasons as follows:
1. Age and Gender of Driver
The age of the driver can also affect the premium of car insurance. Drivers between the ages of 16 and 25 usually have to pay higher premiums than older drivers. This factor may be due to accident statistics in Malaysia that show young drivers and first-time drivers have a high potential to be involved in road accidents.
In addition to age, gender factors also play a role in determining insurance premiums. This is because, according to the accident statistics in Malaysia, there are higher accidents involving male drivers than female drivers.
Although many male drivers would disagree with this statement and feel that male drivers are more efficient drivers than female drivers. However, they cannot deny that male drivers have to pay higher insurance premiums than female drivers.
2. Vehicle Market Value
The market value of a car or the market value of a vehicle will decrease from year to year. It indirectly affects the price of car insurance premiums. Vehicles with high market value usually have more expensive car insurance premiums. For example, a Mazda CX-5 insurance premium (current market price estimated at around RM130,400) is usually more expensive than a Perodua Myvi insurance (current market price around RM41,000).
3. Vehicle Age
The premium of car insurance is also closely related to the year of the car's production. The insurance premium for the latest car model is more expensive than a 2010 car model. This means, the older the vehicle, the cheaper the car insurance price is. Usually, cars that are 10 years old and above have more affordable insurance coverage than new cars. This factor is also indirectly affected by the price of the car in the current market.
4. Types of Insurance Coverage
The type of coverage you choose affects your insurance's premium. A comprehensive coverage policy or first-party insurance is usually more expensive than the premium of third-party insurance. This is because a comprehensive coverage plan offers comprehensive coverage not only on third-party cars but also on your car. In contrast, third-party insurance coverage only offers basic coverage on third-party property.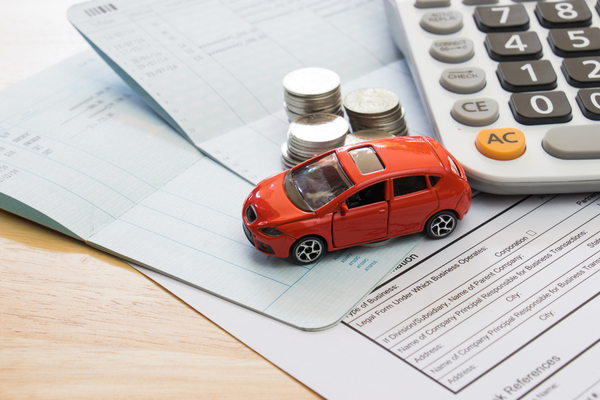 5. Non-claim Discount
Non-claim Discount also known as NCD also affects the premium of the car. Vehicle owners who have not made any accident insurance claim five years in a row can enjoy a discount of up to a maximum of 55 per cent. NCD allows vehicle owners to get insurance coverage at lower premiums during car insurance renewal.
The following is an example of a comparison of payment rates for two same car models with different NCD rates as follows:
Situation 1:
Assume the current market value of car model A is RM40,000. It receives a car NCD value of 25 per cent. Car model A needs to pay RM938 for its new insurance premium.
Situation 2:
Assume that the current market value of car model B is the same as car model A. However, this car model receives 55 per cent of the NCD value. The insurance premium to be paid is RM368. In other words, the higher the NCD value of the car, the lower the premium of car insurance.
6. Car Engine Capacity
The capacity of the car's engine also plays a role in determining the insurance premiums to be paid. The larger the engine capacity of the car, the higher the premium. The premium of a 2000 cc Honda car insurance is usually higher than a 1300 cc Proton Saga.
7. Location of Residence
The location also plays a role in influencing a vehicle's insurance premiums. Generally, car insurance premiums in Peninsular Malaysia are more expensive or higher than car insurance premiums in Sabah and Sarawak. It is influenced by aspects of risk assessment that are higher in Peninsular Malaysia than in Sabah and Sarawak.
States with a high population density like Selangor, Kuala Lumpur and Johor happened to be the states with heavy traffic and high accident rates. This is contrary to the states with a low population such as Perlis, Terengganu and Kelantan. Due to this, insurance premiums vary based on locations such as Klang Valley (Selangor and Kuala Lumpur), and Johor is usually more expensive than insurance premiums in other states.
Also, if your area is prone to floods, you may be charged a higher premium rate by the insurance company. This is in the event your car is caught or submerged by the flood.
8. Driving Record
When you renew your car insurance, the insurance company will usually look into your driving history. If it is found that the car has been involved in an accident or has a record of traffic offences and so on, you will most likely be charged a higher premium rate. Hence why, you are advised to drive carefully and not only for personal safety, but to get a more affordable insurance premium.
9. Additional Policies
If you make any add-ons to your basic policy such as windshield insurance, special perils, etc., you will have to pay a higher premium. There are various additional insurance add-ons that you can choose according to your needs. You can get an insurance quote to determine the budget that fits the coverage you want.
Hopefully, with the help of this article, you can better understand the factors that affect the rate of your insurance premiums. If you are considering the best comprehensive car insurance with affordability on your side, visit Qoala for more info. Qoala is an insurtech insurance platform that provides various types of the best insurance in Malaysia with the guarantee of a safe, affordable and easy vehicle insurance purchase process.