What is car NCD? You may be used to hearing the term NCD car during car insurance renewal, but you may need to be more knowledgeable about NCD insurance matters. . The reduction rate of insurance discounts up to a maximum of 55 percent will be automatically provided when the owner renews the car insurance if no claim or accident insurance claim is made.
7 Things You Need to Know About Car NCD Insurance, How to Transfer NCD to a New Car
Car NCD plays a vital role in determining the price of your car insurance premium. It allows vehicle owners to enjoy lower insurance prices depending on the current NCD (NCD %) percentage rate. Therefore, you might notice that your car insurance is getting cheaper every year, especially if you do not make any insurance claims.
Here are seven things you need to know about NCD in Malaysia, including how to transfer NCD from old cars to new cars:
1. What Is Car NCD?
Discounts without claims or no-claim discounts are a form of payment reduction offered by insurance companies to vehicle owners. NCD Car Insurance Discounts allow vehicle owners to enjoy lower car insurance prices during insurance renewal if no claim is made within 12 months from the date of renewal, or if a third party reports no accident insurance claim on your insurance policy.
2. Percentage of NCD Car Insurance (NCD %)
The discounted rate without claims or no claim discount (NCD) varies by type and class of vehicles. NCD rates are divided into two categories: private and company vehicles; and commercial vehicles (motorcycles, taxis, trucks and special vehicles).
Basically, the NCD percentage is between 25 and 55 percent for the second year and subsequently for private vehicles. This means that the car insurance policy will not get any NCD insurance discounts for the first year. You will only enjoy a 25 percent discount in the second year if no accident insurance claims are made within the first 12 months during car insurance renewal.
It was followed by a 30 percent discount for the second year, 38.33 percent for the third year and 44 percent for the fourth year. This insurance discount is set at 55 percent for the fifth year and the percentage of NCD insurance remains and is limited to 55 percent for the sixth year and so on without any increase. You can refer to the table below for more info.
| | | |
| --- | --- | --- |
| Year | Car NCD (%) | Motorcycle NCD (%) |
| First | 0 | 0 |
| Second | 25 | 15 |
| Third (and above) | 30 | 20 (Maximum) |
| Fourth  | 38.33 |   |
| Fifth | 45 |   |
| Sixth (and up) | 55 (Maximum) |   |
3. NCD Withdrawal
The process of transferring or transfer NCD to a new car indirectly allows vehicle owners to enjoy the insurance premium rate at a much lower price than the original price. As a result, many vehicle owners choose to move NCD insurance to enjoy a higher savings rate. If you want to do NCD transfer to a new car, here are three ways you can consider:
i. Cancellation of Insurance Policy
When you sell your old car, you can end the policy on your old car if the insurance policy is not expired and using the old car NCD on your new car.
ii. The Insurance Policy Expires
However, if the old car insurance policy is over, you can use the old car NCD on a new car when you renew the car insurance.
iii. Withdraw NCD Insurance
If you buy your new Honda City (2020) and choose not to sell your old Perodua Myvi (2015), you can also transfer NCD from your old Myvi to your new Honda City. For example, if your old Myvi has 55 percent NCD and you decide to move the NCD to the new Honda City, the insurance company will withdraw your old Myvi policy.
This means that the 55 percent NCD rate will be used for the new Honda City and your old NCD Rate will return to the same percentage as the first year. This will save you because your Honda City's premium rate will be cheaper than if you don't move NCD. To learn how to withdraw NCD, you can refer to your insurance company for more info.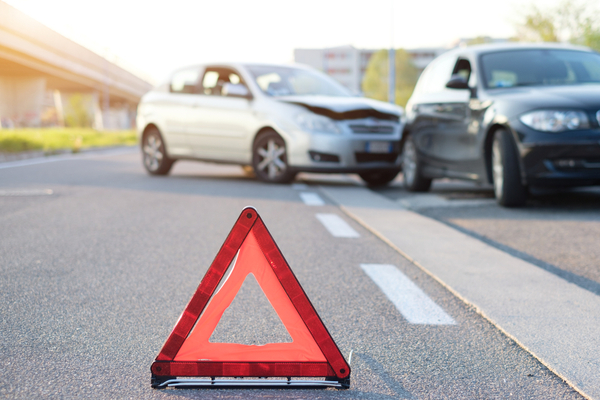 4. How to Calculate Car NCD Insurance?
To help you better understand how to calculate a car NCD transfer, you can refer to the following calculation. For example, Ali has two cars, Perodua Myvi (2015) and Honda City (2020) he has just bought. Assuming the premium insurance for Perodua Myvi for the last RM600 (NCD 55 percent) while the insurance premium for its new Honda City is RM1,600 (NCD 0%).
| | | |
| --- | --- | --- |
|   | Transfer NCD to a new car | Without transferring NCD |
| Perodua Myvi  | RM600 – (NCD 0%) = RM600 | RM600 – (NCD 55%) = RM270 |
| Honda City | RM1,600 – (NCD 55%) = RM720 | RM1,600 – (NCD 0%) = RM1,600 |
| Jumlah Perbelanjaan | RM1,320 | RM1,870 |
Based on the above calculations, Ali will have to pay RM1,870 for both of his cars if he decides not to transfer NCD car insurance. However, if he transferred the NCD, his new Honda City insurance would be cheaper that he would only have to pay RM720 a year or about half of his original expenses (RM1,600). In fact, compared to NCD transfer and non -NCD transfer, he can save up to RM550 if he transfer old NCD car.
5. Buy a New Car? How to Transfer Old Car NCD You Need to Know
In addition to enjoying insurance discounts, vehicle owners can also choose to transfer NCD to a new car if they are registered under the same owner's name. Here's how to take or how to move your old car NCD for your guidance and reference:
i. Set up a Complete Document
Older car owners who want to transfer NCD need to provide documents such as a copy of my identity card and bank information.
ii. Go to the Insurance Branch
Go to any of your Car Insurance Insurance or Takaful branch. For example, if your car is covered by ABC insurance company, you will need to go to the branch of the insurance company to perform this car insurance NCD transfer.
iii. Fill in the NCD Form
Fill in the forms provided. You will be given a copy after your application is approved.
IV. Clear the Remaining Premium
Usually, the owner will need to explain the remaining insurance premiums (if applicable) before you can transfer NCD to a new vehicle. The amount of amount to be explained depends on the duration of the insurance policy. Payment can be made in cash or online. However, if your insurance has expired, you can ignore this step.
v. Renew Car Insurance
Provide NCD transfer documents as you renew your new car insurance. Make sure all information is updated, double check NCD rates for new cars is the same as your old NCD car. It is advisable to provide your old cover note (which has the highest NCD rate) during insurance renewal.
6. What Happens to Your Car NCD if You Get Into a Car Accident?
You may be wondering if insurance claims can affect NCD insurance. Basically, yes. NCD insurance after accident may be affected after an accident insurance claim. If your vehicle is involved in an accident and the accident is caused by you, it may affect your NCD insurance rate.
If you claim an accident insurance or a third party make a claim on your insurance, your NCD insurance rate will return to the same percentage as the first year of insurance ownership. This means that you have to pay for higher car insurance prices when you renewed car insurance.
However, some insurance claim situations will not affect the NCD rate:
The NCD rate will not be affected in the event of an accident and you choose to spend your own expense to incur the cost of repairing the vehicle. Usually, the vehicle owner chooses to pay their own cost of repair if the cost estimates are much lower or no more than the total reduction in insurance discounts.
The NCD rate will not be affected if a third party chooses to bear the cost of repairs and does not want to make any claims on your insurance. It usually involves small accidents such as scratches and so on.
The claim will not affect the NCD insurance if the accident has been confirmed by the police not due to your negligence. Usually, insurance claims will be made on third -party insurance causing accidents.
If the Fault Damage (NFOC) claim is made if the third party does not want to be liable after the accident, the claim on this insurance itself will not affect the NCD.
If you add additional protection such as car mirror insurance, the NCD rate will not be affected if the car mirror claims are made. However, if the mirror claim is made but your vehicle is not protected by this additional protection, it may affect the existing NCD rate.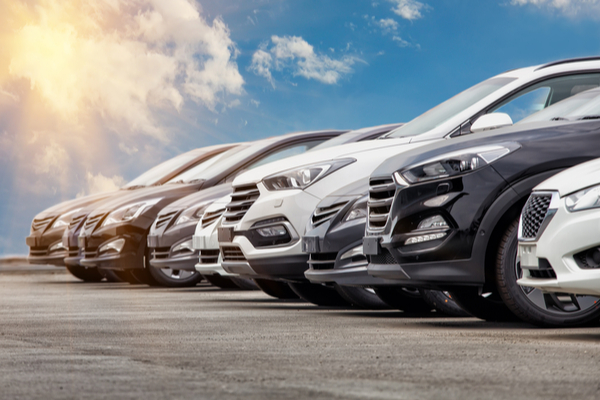 7. Things That May Cause the NCD Transfer Process to Be Unsuccessful
Although NCD is basically transferred to new vehicles, this process is also subject to certain procedures and conditions. Your application may be rejected if you do not comply with the following conditions:
i. Transfer NCD to Other Individuals
Generally, NCD insurance cannot be transferred to a new vehicle registered on behalf of a third party with the name of the original NCD owner. This is because, the NCD is registered on behalf of the individual, not on the vehicle owned. The NCD rate can only be transferred to a new vehicle registered under the same owner's name and identity card number.
ii. Use Third-party Assistance for NCD transfer
The NCD transfer process can only be done by the nominee posted on vehicle insurance for verification purposes. The NCD change process may be rejected if you use an agent or runner for NCD transfer on your behalf.
iii. Transfer Motorcycle NCD to a Car
NCD rates can only be transferred to vehicles in the classroom, the same type and category. For example, you cannot transfer NCD Motor to the car and vice versa.
Hopefully sharing this article can help simplify your NCD transfer process. Also, if you are planning to buy the best car insurance, visit the Qoala website for more info. Qoala provides the best range of car insurance that suits your needs with affordable price offers.