Motorcycle insurance in Malaysia is absolutely crucial for riders as it offers financial protection against accidents, theft, and other unexpected events. With so many insurance providers and policies for you to choose from, how do you determine which one offers the right insurance coverage for you? This article will explain how you can choose the best motorcycle insurance according to your needs and some important things that you should keep in mind.
Risks of Riding a Motorcycle, Understanding the Need for Motorcycle Insurance in Malaysia
It is undeniable that travelling by riding a motorcycle has its own advantages such as avoiding traffic, using less expensive petrol compared to cars, bypassing tolls and paying cheaper parking fees. However, motorcycles are often associated with higher risks compared to cars due to their smaller size and less protection for riders. They have a higher likelihood of accidents, injuries, and fatalities on the road.
Required by Law
As per Road Transport Act 1987, it is mandatory to have insurance coverage for your vehicle in Malaysia. As a motorcyclist, you are required to have insurance for your motorcycle. If you get caught without having an active insurance policy, you may get a fine of up to RM2,000 or imprisonment for three months or even both, as stated in Section 90 of the Road Transport Act.
Financial Protection
In a way, having a motorcycle insurance policy can protect your income as you are able to make a claim from your insurance company. Motorcycle insurance can help ease your financial worries as a rider by covering expenses related to accidents and damage to your motorcycle.
If you get involved in a motorcycle accident without any insurance, it can unfortunately lead to more significant financial problems. The cost of repairing your own motorcycle will not only be the thing that you have to worry about, but also your medical bills if you don't have any medical insurance.
Self Protection
Having a motorcycle insurance can offer you a peace of mind, knowing that you will be protected in case of accidents or theft. As a motorcyclist, you should include your motorcycle insurance coverage as an important part of your financial planning.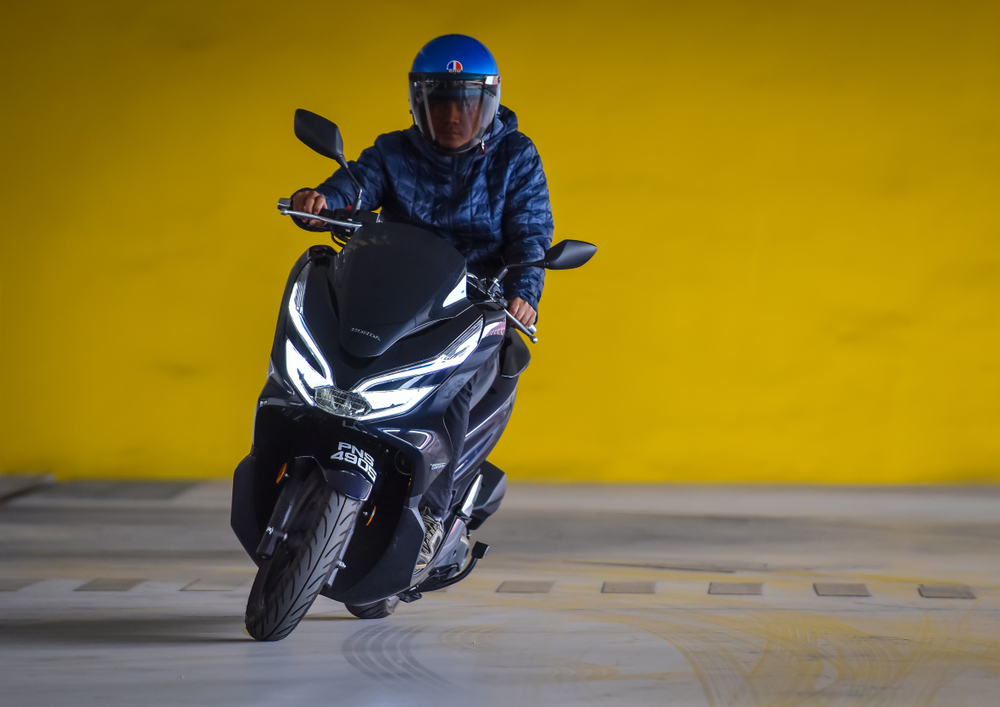 Motorcycle Insurance Malaysia: How to Choose the Right One?
Similar to car insurance, you will be protected by the insurance company if any damage occurs to your motorcycle based on the type of coverage you have. Let's find out how to choose insurance coverage that suits your needs:
1. Understand What Each Policy Offers
The are two types of policies for motorcycle insurance in Malaysia. Each type of insurance, whether it is takaful or conventional insurance, offers different types of protection. Here are the two types of motorcycle insurance offered in Malaysia:
Third-Party Motorcycle Insurance
This is the most basic type of motorcycle insurance. For your information, this policy only helps to protect the third party's vehicle or property damage in the event of an accident such as injury, death, or damage to a motorcycle.
In other words, third-party motorcycle insurance does not provide any protection for you as the policyholder but only offers protection to the third party. This means that you as the policyholder cannot make any insurance claim for your motorcycle in the event of an accident.
Comprehensive Motorcycle Insurance or First Party Insurance
Unlike third-party motorcycle insurance, comprehensive motorcycle insurance not only offers protection for third-party property damage, but also covers your motorcycle. This policy provides coverage for fire, theft, loss, and damage to your motorcycle, as well as third-party property damage and injury or death.
2. Find Out What is Not Covered by Your Motorcycle Insurance Malaysia Policy
You might think that once you have your motorcycle insurance, your vehicle will be protected no matter what the situation is. However, you should know that not all things that cause damage to the motorcycle are covered by insurance as it depends on your protection policy. You can refer to your insurance policy to learn more about the types of claims covered by your insurance. Here are some of the things that are not covered by basic motorcycle insurance:
Insurance does not provide compensation for damage or theft of a motorcycle if an accident occurs while it is being ridden by someone else;
Loss of any motorcycle accessories is also not eligible for compensation;
Motorcycle insurance does not provide any compensation for accidents that occur outside of the country;
Policyholders found to be driving under the influence of drugs or alcohol, or engaged in illegal activities, will not be covered by any insurance plan;
Death or injury to oneself caused by a motorcycle accident is not covered;
Loss or damage that occurs due to flooding or other natural disasters is also not covered by insurance.
However, you may be protected if the policyholder is willing to pay an additional insurance premium.
3. Identify the Insurance Premium Rates
The premium rate motorcycle insurance varies depending on the type of coverage chosen – first-party motorcycle insurance prices are usually more expensive than third-party motorcycle insurance prices.
Therefore, it is recommended that you check motorcycle insurance prices before renewing your insurance. These costs may also vary depending on road tax prices. Here is a list of motorcycle insurance prices in Malaysia including road tax.
| | |
| --- | --- |
| Type of Motorcycle (cc) | Motor Insurance Price Including Road Tax |
| 0 to 150 cc | RM2 |
| 151 to 200 cc | RM30 |
| 201 to 250 cc | RM30 |
| 251 to 500 cc | RM100 |
| 501 to 800 cc | RM250 |
| 801 cc and above | RM350 |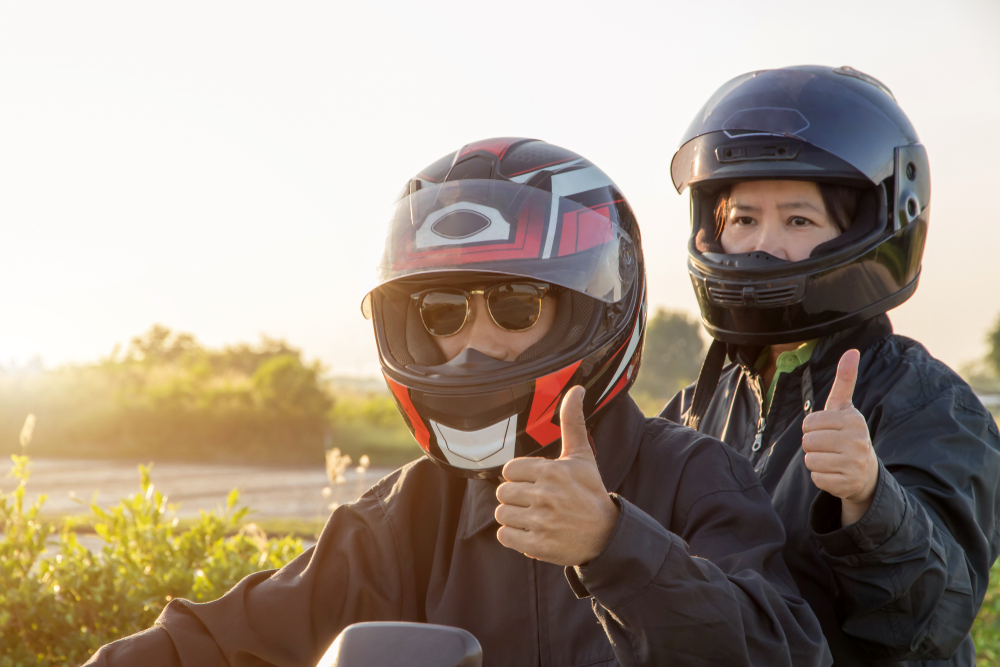 4. Learn How to Calculate the Cost of Motorcycle Insurance Malaysia
The cost of motorcycle insurance varies depending on the insurance company. This means that even if you request a quote for the same model, you may receive different prices. Therefore, it is recommended that you compare prices before choosing the best motorcycle insurance for you.
Each insurance company has its own insurance price calculator. To calculate the cost of motorcycle insurance, you only need to enter information such as the motorcycle model, year of manufacture, engine capacity, and your location.
Factors that Affect Your Motorcycle Insurance Price
Factors that commonly affect the price of motorcycle insurance are as follows:
1. Additional Coverage
Additional coverage such as Personal Accident, Special Perils and others can cause motorcycle insurance prices to be higher.
2. Engine Capacity
Engine capacity also plays a role in determining the premium price. The larger the engine capacity, the more expensive the insurance.
3. Vehicle Age
Insurance prices depend on how old your motorcycle is. Usually, older motorcycles are charged a cheaper insurance premium.
4. Location
Motorcycle insurance prices in Peninsular Malaysia are usually higher than in Sabah and Sarawak. This factor is influenced by busy roads and higher accident risks in Peninsular Malaysia.
5. Type of Coverage
Motorcycle insurance prices are influenced by the type of motorcycle insurance policy chosen, whether it is Comprehensive Insurance or Third Party Insurance, depending on your needs.
6. Market Value
The premium price of motorcycle insurance is also influenced by the current market value.
7. Claims
If you have previously made motorcycle insurance claims, it is likely that you will be charged a higher premium rate.
5. Get to Grips with the Claim Procedure
It is really important for you to find out and understand insurance claim procedures from your insurance company. If you are involved in an accident, there are two types of claims you can make. If the accident was caused by your own fault, you must make a "Own Damage" claim from their insurance company.
However, if the accident was not caused by your own fault, you are allowed to make a "Knock-for-Knock Own Damage" claim. Making a "Knock-for-Knock" claim can benefit policyholders as it saves time and the claim can be settled more quickly. Additionally, it also ensures that policyholders do not lose their No-Claim Discount (NCD).
Documents Required to Make Your Insurance Claim
To make a claim, you must prepare these six important documents to your insurance company such as:
Completed claim form;
Original copy of police report;
Copies of policyholder and driver's identification card and driving license;
Copy of vehicle registration certificate;
Evidence of the accident such as pictures of the incident and damage to the vehicle;
Documentation that specifies the party who was charged for any traffic offenses related to the accident.
Third Party Damage Claim
In the event where the accident happens due to the other party's fault, you can make a third-party claim by following the guide below:
Send your vehicle to the insurance company's panel workshop;
Appoint an insurance adjuster to assess the cost of the vehicle damage;
Provide the insurance company with complete documentation, such as an original copy of the police report and copies of the policyholder and driver's identification card and driving license;
Include a copy of the vehicle registration certificate, adjuster's report, repair bill, pictures of the accident scene, and documentation stating who was charged for any traffic offenses related to the accident.
It is hoped that this sharing can help you choose the right insurance policy for you. If you are considering getting the best and most comprehensive motorcycle insurance, visit the Qoala website for more information. Qoala is an online insurance renewal platform that also provides various other types of insurance such as car insurance, home insurance, and personal accident insurance in Malaysia.