It is important for you as a policyholder to know how to claim medical insurance or health insurance claim especially if you need immediate treatment due to a road accident or suddenly get sick. This article will explain the details you should know when making a health insurance claim.
How Do I Claim Medical Insurance?
As mentioned above, each insurance company has varying insurance claim procedures. Therefore, you can refer to your insurance company for certainty. Here is how medical insurance claims are commonly used by insurance companies in Malaysia:
1. Notify Your Insurance Company
The first thing you recommend to do is notify your agent or insurance company immediately when you need to get treatment at the hospital. You can also refer to your insurance provider for certainty whether your treatment is covered by your insurance policy.
In addition, this will prevent delays or confusion and at the same time ensure that your treatment works smoothly.
Identify your policy
The process of claiming or claiming medical insurance may vary depending on the insurance company and the type of policy you choose. Because of this, it may be that many out there have difficulty in making medical insurance claims. First of all, it depends on the type of insurance policy. In general, there are two ways to claim your health insurance depending on your policy of either cash and repayment policies. Here are the differences you need to know:
Cashless policy
With a cashless policy, you do not have to pay for advance or deposit to cover medical bills. For example, you just need to use a medical card at a panel hospital and insurance will cover your health expenses. If you do not have a medical card, you can contact your insurance company and request a guarantee to be given to the Panel Hospital.
Refund policy
To claim medical insurance through this policy, you need to make a payment using money from your own pocket first. After that, you will need to make a claim from your insurance company to recover the money you have spent on treatment. In addition, the following are situations that may cause you to pay the treatment bill first before the insurance claim:
Get treatment at a non -panel hospital. In this situation, you need to explain your hospital bill first and make medical claims after you are allowed to leave the hospital or after the treatment.
Get treatment while being overseas as you may not be able to use your medical card. However, you may be able to claim a refund depending on the terms and conditions of your insurance policy.
Your insurance company does not issue a warrant. This means you have to pay your hospital bill first and make a medical claim after you have been treated.
Also find out if the hospital you get treatment is your insurance panel. Things like this insurance company have all the answers. Because of this, it is important to consult with them first to review how to claim your medical insurance.
2. Provide Documents Required by Insurance Company
After getting all the information and certainty from the insurance company, you now need to provide the documents they need as a starting point for your health insurance claim. Here are the documents you usually need to provide:
Photocopy of identity card
The original hospital receipt and invoice
Hospital
Diagnostic report
Passport, Passing Pass, flight ticket information, and hospital bills if you get treatment overseas
3. Complete Your Medical Insurance Claim Form
This one you need to get from your insurance company. Usually, you can find a claim form through your insurance company website. However, if your insurance company does not provide a form on the website, you should contact them for a claim form for you to fill out.
4. Make a Review and Copy of the Document
Before you submit your claim, make a last review to make sure all the information you provide to the complete insurance company is also most important. In addition, it is advisable to make a copy of your form and document whether a physical or digital copy. These copies may help you in the event of any problems with your claim. It is important for you to always be prepared to face any unexpected matter.
5. Send Your Claim to the Insurance Company
After everything is complete, you can submit your claim to your insurance company either directly or through your insurance agent. Some insurance companies provide the convenience for you to create online on their website. Refer to insurance companies for certainty.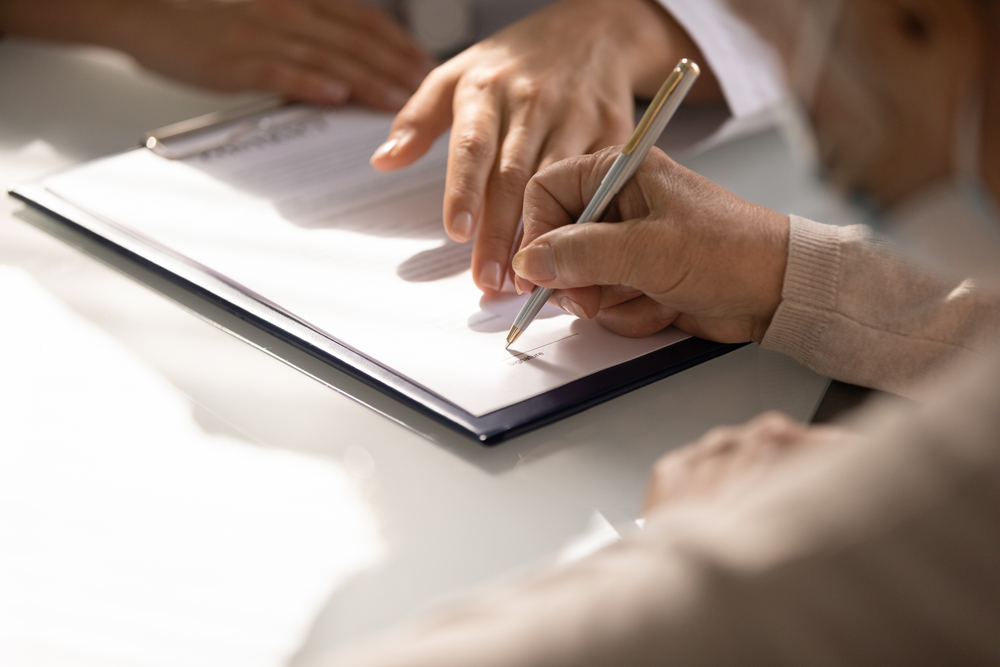 Get Your Insurance Coverage Now for Your Own Good
You may find many things to do, many documents need to be prepared and the form to be filled out. But do you know, there is a time limit that needs to be complied with to make medical insurance claims? Usually, you will be given 30 days of treatment for your health insurance claim. You need to consult your insurance company to get certainty about the prescribed period limit.
If you miss the period or claim after the time limit given, your claim application will most likely be rejected. Therefore, you need to act quickly in such situations to avoid loss. Apply for a medical insurance claim immediately as this is your right as a policyholder. Loss if you are tough because your treatment costs can be borne by your insurance company instead of your own money.
Undoubtedly, there are various medical insurance options that you can find out there and of course you want the best medical insurance cover for you and your loved ones. You can now choose a medical insurance plan that suits your needs through the best insurance platform, Qoala.
You can compare some insurance plans and make choices according to your needs. Here are some of the insurance companies working with Qoala:
Axa
Etiqa
Lonpac
Takaful Malaysia Company
Sincere Takaful
Tune protect
Zurich
With just a few simple steps, you can choose medical insurance that suits your needs. You can follow the procedure for choosing medical insurance in Qoala as follows:
Choose health insurance according to your needs and needs.
Complete your information and continue to make payments.
You will receive a policy that will be sent via your email.
In addition to health insurance, you can also get the best car insurance and the best motor insurance in Qoala. Get your health insurance quote now!