How to save money during raya? Every time approaching the festive season, many people release their frustrations by indulging in shopping for new items, clothes, and household necessities. It's not wrong to splurge on preparations for the festival, but be careful not to trap yourself in debt and high commitments just to fulfill your desires.
Smart Ways to Shop for Hari Raya that are Pocket-Friendly and You Can Follow
Unplanned expenses are feared to burden you with debt and can affect your finances. Here are seven tips to save money while shopping for Hari Raya to guide you during this festive season.
1. Create a Hari Raya Shopping Budget
Prepare your own spending budget, especially during this festive season. Allocate at least 30 percent of your monthly salary for your Hari Raya preparations.
During the festive season, one of the important things to pay attention to is the flow of income and expenses. If it is not controlled or if you fail to manage your finances properly, you might end up spending more than the budget you have set.
If your net salary is RM2,500, then avoid spending more than the RM750 Raya budget. Avoid being extravagant – not only do you need to spend for Hari Raya, but also for the upcoming days while waiting for your next salary.
Also, set a spending limit for each clothing item you want to buy. For example, allocate RM150 for adult festive clothes and RM70 for children's clothes to avoid exceeding the budget.
2. Make a List of Items
Make a list of items that need to be purchased, such as festive clothes, festive jewelry, or festive cookies. Stick to the prepared list to avoid overspending or excessive shopping.
You don't necessarily need to buy new festive clothes to wear on Hari Raya. If your old clothes are still in good condition and can be used, you can make use of what you already have.
If you're creative, you can mix and match your old clothes with a little twist, such as pairing a kebaya top with loose pants, and so on. However, if you need to buy new clothes, opt for simple fashion for your festive attire.
You can use these clothes for various other occasions like wedding ceremonies or casual days. This method can also help reduce waste. Some individuals buy festive clothes that are only worn once during Hari Raya and then stored in the closet.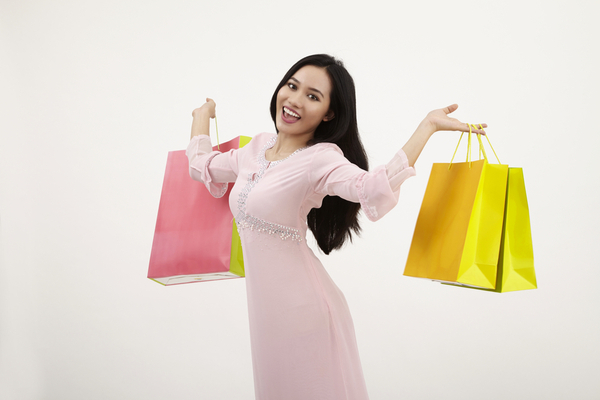 3. Smart Shopping: Be a Wise Consumer
During the festive season, most shopping centers offer sales and festive discounts. You can take advantage of these discounted prices to enjoy more savings.
However, make sure you have discipline when shopping and avoid being too extravagant – spend for Hari Raya according to your budget and the prepared shopping list.
Many of us can get carried away with the cheap prices offered, causing us to spend beyond our means and personal needs. If there is any leftover money, it can be saved for future use.
4. Avoid Getting into Debt
Avoid shopping using credit cards, buy-now-pay-later services, personal loans, and the like, just to enjoy a luxurious Hari Raya.
If not controlled, you might be burdened with high monthly commitments – your next month's salary might be depleted quickly to settle these debts.
It's not worth sacrificing your financial stability just for the sake of celebrating Hari Raya. Avoid unnecessary debts and plan your Hari Raya shopping carefully and diligently for peace of mind.
5. Cook Festive Meals, DIY Decorations
Many choose to order festive dishes such as rendang, ketupat, and others. There's nothing wrong with that, but it's more cost-effective for your Hari Raya shopping if you cook these dishes yourself at home with your family and relatives.
When you cook your own festive dishes, you not only get to experience the joy of the festival even more, but at the same time, you can save money. Additionally, you can use your own creativity to redecorate your home to make it look different than usual.
Instead of wasting money on buying new furniture or a new TV, you can rearrange the position of your existing furniture. You can also repaint your furniture to give them a different feel.
6. Prepare an Emergency Fund
During the festive celebration of Hari Raya, don't forget to allocate a small portion of your budget for an emergency fund. This is because unexpected events can happen at any time and anywhere.
Having an emergency fund indirectly helps you avoid taking on new debt or adding to existing debts. Allocate an amount between RM100 to RM300 (the more, the better) for your Hari Raya emergency fund.
If an unforeseen event occurs, you can use this savings to cover expenses. For example, if your car suddenly breaks down on the roadside, there are medical costs, or your expenses exceed your budget.
7. Plan Your 'Balik Kampung' Trip
Plan your journey back to your hometown early. If you're driving, make sure to service your car and ensure it's in good condition before starting your journey.
However, if you're going back to your hometown using public transportation like airplanes, it's advisable to buy your tickets in advance to avoid unreasonable prices.
Returning to your hometown using public transportation such as buses, trains, airplanes, and so on allows you to enjoy higher savings compared to driving yourself.
For example, the cost of driving from Kuala Lumpur to Terengganu is around RM300 to RM350 one way, including toll fees and car fuel. But if you travel by bus, it would cost you less than RM100 for a round trip.
Save on Eid Shopping: Renew Car Insurance and Road Tax with Qoala
During the festive season, many city dwellers will begin their journey back to their hometowns. Before you embark on your journey, make sure that the vehicle you're riding in has valid and active insurance coverage as well as road tax.
There are usually increased road checkpoints during the festive season. Therefore, ensure that your driving license is not expired and that your car insurance is up to date to provide peace of mind and avoid getting fined.
If you are considering purchasing car insurance for added protection during this Eid celebration, Qoala is the best choice for you. There are many insurance companies you can choose from to help you save on your Eid shopping.
Wishing all Malaysians a blessed fasting month and a joyful Eid al-Fitr. May your journey back to your beloved families in your hometown be safer with car insurance protection from Qoala.