The Buy Now Pay Later (BNPL) payment method is now gaining popularity among users, on par with the use of e-wallets, credit cards, or debit cards. If you've noticed, many sellers have been offering installment payment packages, especially when you make large purchases such as electronics, beauty treatments, and so on. This is one of the ways offered by sellers to encourage immediate purchases without the need for much consideration.
Buy Now Pay Later in Malaysia
With BNPL, customers can make purchases without having to pay the full amount upfront. Instead, the total cost of the purchase is divided into installments that the customer pays over a period of time.
1. What Is BNPL?
Buy Now Pay Later or BNPL can be said as similar to Easy Payment Plan, as payment is made in installments, meaning the total payment is divided into several fixed periods. BNPL platforms usually divide the installment payments into three or six months.
The first payment is made immediately (for example, on April 27, 2022) when you make a purchase at any participating store. The second and subsequent payments will then be made on the same date the following month (May 27, 2022 and June 27, 2022, respectively).
Unlike personal loans, BNPL offers interest-free financing packages to users. However, this depends on the platform provider. In Malaysia, there are several platform providers that offer BNPL concepts, such as SPayLater (Shopee), Grab PayLater, Atome, Hoolah, and others.
2. How BNPL Works?
Apart from using credit cards and e-wallets, more people are now using BNPL platforms to make purchases, especially for large items. This is because the platforms offer the flexibility to divide the total cost into monthly installments with zero interest charges.
Each BNPL platform operates differently, with its own terms and conditions and interest rates.
After you make a purchase using a BNPL platform, you need to enter your personal details such as name, identification number, bank details, and so on;
If your application is approved by your chosen BNPL platform, the platform will pay the full amount of your purchase to the seller;
You will then only need to make installment payments to the BNPL platform by using your preferred method of payment, such as debit card, bank account, or credit card, until the payment is completed;
The payment period usually depends on the platform, usually ranging between three to six months.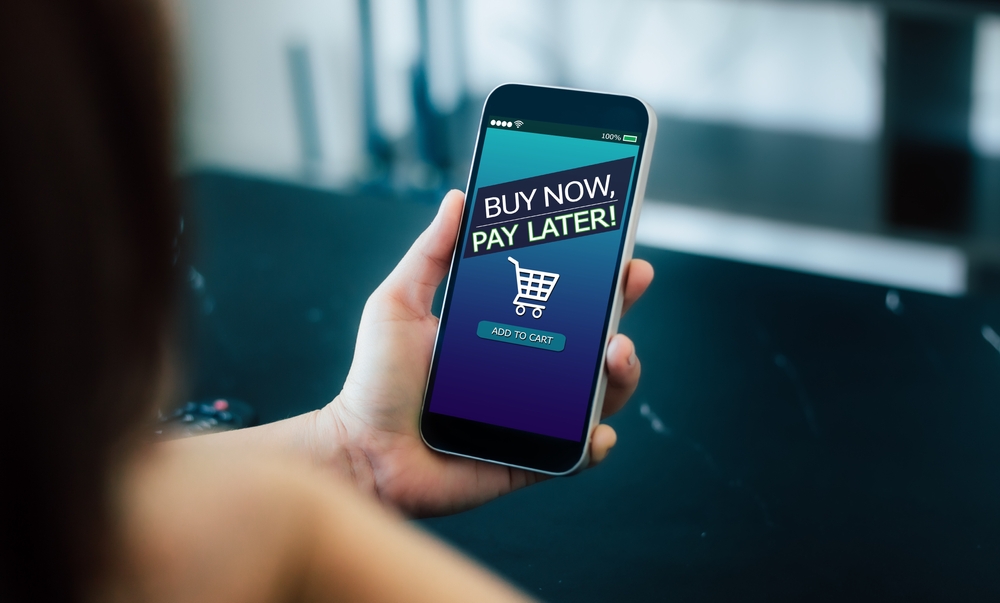 3. The Advantages of BNPL
Is using Buy Now Pay Later worth it? Or is it better to choose other financing options such as personal loans or using credit cards? Here are three advantages of Buy Now Pay Later or Buy First Pay Later for your reference:
1. No Interest Rate
Most BNPL platforms offer a zero percent interest rate. This means that you will not be charged any interest or additional fees if you make payments using this method. However, you may be subject to certain fees if you make late payments.
2. Can Be Used Regardless of Credit Score
Some BNPL platforms approve your application even if you do not have a good credit score. This approach is slightly different from credit cards that require you to have a good credit score if you want to apply for a credit card or enjoy low installment interest rates.
3. Divide Payment into Several Months
BNPL allows you to make installment payments, which can help you avoid overspending your budget. For example, if your computer suddenly breaks down and you need RM3,000 to replace it, you can divide the payment into three months and pay only RM1,000 per month.
This method can help you avoid using your emergency savings and allow you to allocate these savings for other important matters besides purchasing items.
4. Disadvantages of Buy Now Pay Later Platforms
If you fail to make the payments, there is a high chance of being blacklisted or even declared bankrupt. Here are some advantages and disadvantages of BNPL to help you better understand this platform. Below are the disadvantages of Buy Now Pay Later or Buy First Pay Later for your reference:
1. High Charges If You Make Late Payments
Most BNPL platforms impose a high fee rate if you miss your monthly installment payment. Moreover, the fee or interest rate of BNPL can also be considered higher compared to the interest rate charged by credit cards.
2. May Encourage Impulse Buying
BNPL could increase your tendency to buy various items, including items that you may not need. This is because the offered process is easy and does not require you to pay in full.
In other words, even if you don't have money on hand or savings, it can cause you to shop without much thought and influence you to make unreasonable purchases.
3. Could Affect Your Credit Score
Some BNPL platforms may report late payment records to credit score agencies such as CCRIS and CTOS. If your financial history is not good, it may make it difficult for you to get a home loan or a car loan approved in the future.
5. Tips Before Using Buy Now Pay Later
It's important to weigh in the pros and cons of BNPL before you decide to use it. The option to buy goods without paying a lump sum upfront is certainly a good option.
However, if the spending is not planned properly, it can lead to getting trapped in high debt. Here are some tips you can practice before you start using BNPL:
1. Understand the Terms and Conditions
Before making a purchase, read the terms and conditions to avoid any misunderstandings or disputes in the future. Pay close attention to matters related to repayment or your rights as a buyer. BNPL platforms like Grab PayLater take three days to make repayments to your e-wallet account.
2. Don't Shop Beyond Your Means
Make sure you are aware of your current financial status and do not overspend. Although the BNPL process is easy, it does not mean that you can shop as you please and rush without considering the implications on your finances.
3. Know Credit Scores
Every debt or credit payment, whether according to schedule or not, will be recorded to facilitate financial providers to refer back in case you make any new loan applications. A bad credit history report due to failure to pay back BNPL according to schedule may be the reason for loan rejection.
4. Be Aware of the Charges
As mentioned, whenever you miss or make a late payment each month, you will be charged a late payment fee. Each BNPL platform sets its own late payment fee rate, which may vary.
5. Settle Your Payments As Soon As Possible
Consider making early payments to avoid late fees as BNPL platforms often charge a late payment fee if the payment is not received according to the schedule. It is recommended to check and ensure that your bank account or debit card has sufficient balance if you have set up automatic debit payments.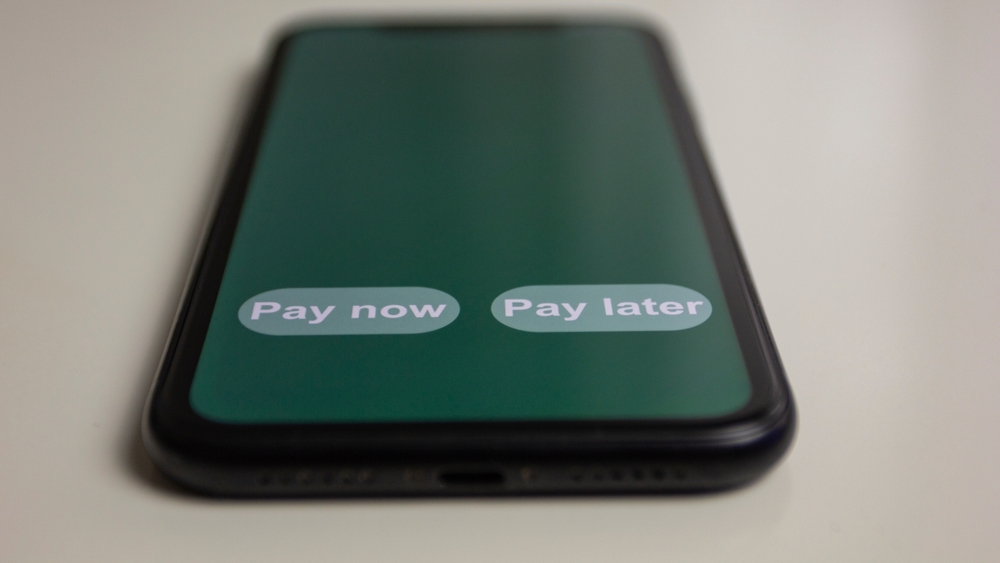 Buy Now Pay Later, Is It Worth It?
To sum it up, BNPL can help you make big purchases without compromising your existing financial management. However, if not controlled, it can affect your finances and monthly commitments. Therefore, you are advised to plan your finances well to avoid such situations.
In addition, you can also visit the Qoala website for further information on insurance such as home insurance, car insurance or motorcycle insurance. Qoala is an easy, transparent and fast insurance buying platform with competitive and affordable prices.