If you have plans to buy a house, this CCRIS report is one of the most important documents. For example, if you want to make a housing loan, you cannot escape from the CCRIS review. This article will explain everything you need to know such as the meaning of CCRIS, how to check CCRIS and other things.
The Importance of Your CCRIS Score
The main reason the CCRIS report is important is when you want to apply for a loan or credit card. Before the bank determines whether your application can be approved or not, the bank will first refer to your credit record through the CCRIS report.
Based on this record, the bank will evaluate whether they are willing to bear the risk or not by approving your loan application. If your credit record is good, there are no arrears or any blacklists, the chances of loan application and credit card application to be approved are brighter.
But, if your record is not good, the bank may not dare to take the risk and will reject your application. Here are four things about CCRIS you need to know:
1. What is CCRIS?
CCRIS, Central Credit Reference Information System (CCRIS) or Credit Reference Information System, is a system specially designed by the Credit Bureau of Bank Negara Malaysia (BNM) to issue a credit report for every individual who wants to make a loan.
Every month, relevant institutions such as banks, insurance brokers, and utility companies will update information to BNM, all of this information will be collected in the form of a standard CCRIS report.
In short, CCRIS is a platform that stores all types of application records and displays a full picture of an individual's financial health. The CCRIS report provides info related to the borrower's credit. The information is divided into three important parts:
| | |
| --- | --- |
| Outstanding Credit | Summary of all outstanding credits and loans. These are unpaid debts including those borrowed individually, joint loans, and business or commercial loans. |
| Special Attention Accounts | Related to the outstanding loan that the bank has put under special monitoring. The loan is closely monitored by the financial authorities to get back the loan payment. |
| Credit Application | Any credit application that is in process, or that has been approved in the last 12 months. |
For your information, CCRIS reports are only given to certain parties. Application must be made from BNM:
| | |
| --- | --- |
| Financial institution | For customers or potential customers who make an application. |
| Individuals | To check the report yourself. |
| Registered credit agency | Agency approved by BNM or has been approved by the borrower |
| Individuals for their own business reports | Reports for sole proprietors, partners or professional bodies. |
| Company | Company credit report |
2. How to Check CCRIS, How to Get CCRIS Statement
As mentioned earlier, the CCRIS report is a very important document especially if you are considering purchasing a home. There are three ways to check the CCRIS report:
Get the CCRIS Report Physically
You can go to BNM Headquarters and BNM district offices to get your own CCRIS credit report. Before that, you must complete the application form and submit a copy of your identity card and supporting documents listed on the form, such as a driver's license or passport.
Not only that, you can also use the Kiosk at designated BNM branches to get your CCRIS report. You only need to insert your personal identification card into the automated service machine, and after verifying your identity through fingerprint reading, you can print a CCRIS statement.
Letter, Fax or Email
You can request a report by post, email or fax to the BNM TELELINK BNM customer service center. Make sure you attach complete documentation.
Check CCRIS Report Online 
You can check through the online check facility using BNM's eCCRIS. It should be noted that you must first register your personal information at any AKPK or BNM branch in order for you to start using this online system. Here is how to check CCRIS report online:
Download the application form at bnm.my/ccrisform
Complete the Application Form and provide all documents including a copy of MyKad (front and back) or a copy of Passport (if not a Malaysian citizen). Two other supporting documents (example: driver's license, utility bill, bank account statement, credit card statement or EPF statement)
Submit all completed forms along with all documents via webform: https://telelink.bnm.gov.my
3. How to Clear CCRIS Blacklist?
The concept of blacklist or blacklist in CCRIS is calculated like a borrower sitting in detention, or temporary confinement as long as there are outstanding debts that have not yet been settled. The CCRIS system is designed to record all borrower activities only, and not to blacklist borrowers as many people think.
The credit report is used as one of the sources for financial institutions to check the borrower's credit history to enable them to decide whether to approve the borrower's application or not. Even though the CCRIS report does not mention whether you are blacklisted or not, the report can show a good or bad financial history.
How Long Does It Take to Clear CCRIS Blacklist?
On the 10th day of every month, BNM will update the CCRIS information if you have made outstanding loan payments. For example, you have paid all loan arrears on April 24th. You will find that the payment record in June has been updated to "0" on your CCRIS report on the 11th day of the month in the following month.
4. Difference Between CCRIS and CTOS
CTOS is a company, while CCRIS is a system. Although both provide the same credit report, CCRIS information is from BNM. While the source of the CTOS report is from public sources and institutions from public sources and financial institutions.
Typically, financial institutions will use more than one credit report to get a true picture of an applicant's credit situation. Here are the differences between CCRIS and CTOS:
 
CCRIS
CTOS
Authorities
BNM
Private organisation
Objective
A system created by BNM to collect credit information about borrowers or potential borrowers into a standard credit report.
A credit report that is indeed used by banks and financial institutions in Malaysia to check creditworthiness and the ability of individuals or companies to repay debts.
Information In The Report
All loans are in arrears. Whether you have taken a joint loan or a partnership loan with anyone. Whether you have an account labeled "Special Attention Accounts" – usually this is a Non-Performing Loan (NPL) or any account which is closely monitored by financial authorities.
Data such as name, IC number, company registration number. Director position and business interests. Legal action. Trade arbitrator and subject comments. Case status. Individual bankruptcy status.
Source of information
Banks and financial institutions
Companies Commission of Malaysia (SSM / CCM)
Legal notices from newspapers
Government gazettes and publications
Malaysian Insolvency Department (JIM / MDI)
National Registration Department (JPN / NRD)
Department of Registration of Malaysian Organizations (JPPM / ROS) and info provided by creditors
Creditor / litigator / commercial arbitrator
Information given voluntarily by the individual / company
Prepared Reports
Free
Free basic report
Around RM26.50 for a more detailed MyCTOS score report
Access
Go to BNM or any branch
You can make a report request online and via email
Online
Credit History Period Archived
12 months
Forever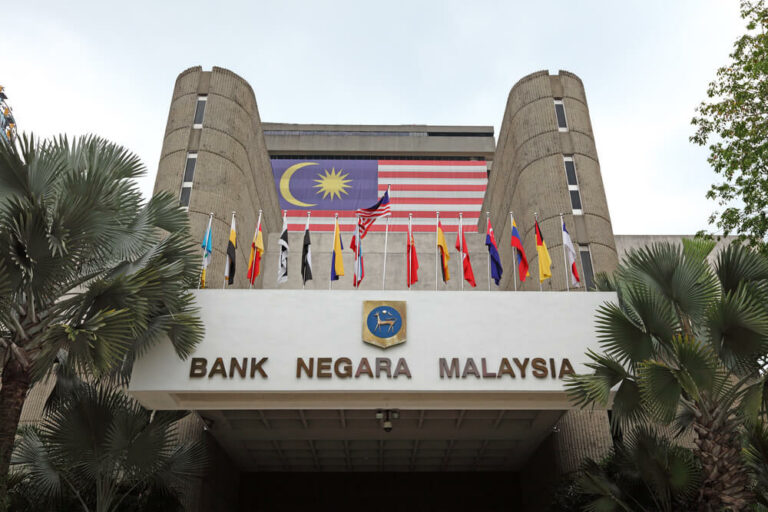 CCRIS Report Online: A Good CCRIS Score Will Ease Your Business
Every bank and financial institution evaluates loan applications differently, but in general, the main things they look for are: on-time payments, lowest default rate, very few defaults (like credit card payments), and Debt Service Ratio (DSR) is at a good level.
This also means that banks and financial institutions generally do not like borrowers with high debts (credit card debt or bank loans continue to be at the highest limit), because for them, the borrower may not have a good financial status. Make sure you are always consistent and disciplined in repaying your outstanding loan.
Finally, your business will be easier with a good CCRIS record. Hopefully this guide will help you manage your finances better in the future. Also, if you are looking for the best car insurance and motorcycle insurance, visit the Qoala website for more info.