Motorcycle insurance price can vary over time, so it's important for you to check the prices before renewing your insurance and motorcycle road tax. Renewing your insurance and road tax is crucial to protect yourself on the road. Remember, if you forget to renew your insurance and road tax, you may face legal consequences or fines.
Factors Affecting Motor Insurance Prices
Motor insurance is an essential requirement for motorcycle owners as it provides protection against losses resulting from accidents or theft. However, it's important to remember that motor insurance costs are influenced by various factors, and motorcycle owners need to understand these aspects before purchasing a motor insurance policy:
1. Motorcycle Age
The cost of motorcycle insurance is influenced by the age of the motorcycle. Generally, older motorcycles are charged lower insurance premiums compared to newer motorcycles.
2. Market Value
The premium price of motor insurance is also influenced by the current market value because the higher the market value of the motorcycle, the greater the potential cost of repairs in case of an accident. Therefore, insurance premiums for motorcycles with higher market values tend to be higher than those with lower market values.
3. Claims History
If you have made insurance claims in the past, it will be recorded in your insurance claims record. Therefore, when you make insurance claims in the future, your premium rate may increase.
4. Additional Coverage
Additional coverage such as personal accidents or special perils can increase the premium price of motor insurance. Such additional coverage provides extra protection against personal injuries or property losses in accidents caused by third parties or yourself.
5. Type of Coverage
The cost of your motor insurance depends on the type of insurance policy you choose, whether it's comprehensive insurance or third-party insurance. Comprehensive insurance is more expensive.
6. Engine Capacity
The engine capacity factor is important in determining the premium price of motor insurance. The larger the motorcycle's engine capacity, the higher the insurance cost.
7. Location
Motor insurance costs in Peninsular Malaysia tend to be higher than in Sabah and Sarawak due to several factors. One main factor is the busier traffic conditions and higher accident risks in Peninsular Malaysia.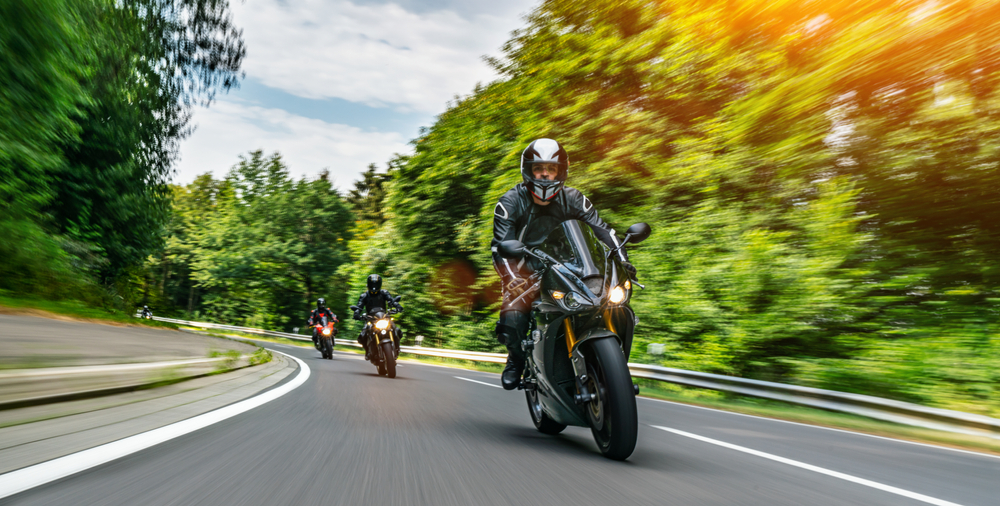 List of Motorcycle Insurance Prices
Motor insurance has different prices depending on the type of coverage chosen. Usually, first-party motor insurance is more expensive than third-party motor insurance. Therefore, before buying or renewing motor insurance, it is recommended to compare prices to get better savings. These costs may also vary depending on the road tax prices. Here is a list of motorcycle insurance prices in Malaysia, including road tax:
| | |
| --- | --- |
| Motor Type (cc) | Motor Insurance Price Including Road Tax |
| 0 to 150 cc | RM2 |
| 151 to 200 cc | RM30 |
| 201 to 250 cc | RM30 |
| 251 to 500 cc | RM100 |
| 501 to 800 cc | RM250 |
| 801 cc and above | RM350 |
How to Buy Motor Insurance and Renew Motorcycle Road Tax Online
To facilitate the process, you can renew online through MyEG or online insurance services like Qoala. Make sure you have a copy of your motorcycle grant and insurance cover note as a reference before renewing online.
Here are a few steps to renew your motor insurance through Qoala:
Visit the

Qoala

website.

Fill in your basic details such as vehicle registration number, identification number, phone number, and postal code.

Receive a quote within a minute and compare on your own.

Select vehicle insurance according to your needs.

Verify your personal information and make payment online.

A copy of your vehicle insurance policy will be sent to your email promptly.

Road tax delivery will be done within 5 to 7 working days for Peninsular Malaysia and 7 to 14 days for Sabah/Sarawak. The road tax will be delivered directly to your home address by a courier.
Hopefully, this information can help you make a motor insurance claim if you encounter such situations. If you are considering getting the best and most comprehensive motorcycle insurance for yourself, visit the Qoala website for further information. Qoala is an online motor insurance renewal platform in Malaysia, that offers a safe, affordable, and easy motor insurance purchase process.