Almost everything can be done online only these days, including checking the JPJ summons or checking the police summons. You no longer need to go to the office or making phone calls like before just to check the summons and make the summons payment. You just need a smartphone and internet, so easy right? This article will share six ways how to check summons online through the JPJ portal, MyEG, MyBayar Saman and more.
Avoid Blacklisted Names, 6 Ways How to Check Summons Online You Need to Know
Sometimes we don't notice that we have been summoned until we want to renew our car insurance. Be aware that the lawsuit has been pending for months. After this, you can continue to check your suit online through the six ways that Qoala will share in this section.
Before that, know the traffic offenses that can cause you to be sued by the police and JPJ. Among the traffic offenses are as follows:
Do not put parking coupons
Overlapping parking or double park
Drive the vehicle over the speed limit
Use the emergency lane
Not wearing a seat belt
Drive slowly in the right lane
Playing on the phone while driving
Road Tax has expired
Here are six ways to check the summons online for you to choose from:
1. Check the JPJ Summons
Through the JPJ portal, you can check the JPJ summons by referring to the record of notices and summons issued on your car if you have committed a traffic offence. In addition to checking the JPJ summons on this portal, you can also check the AES (Automated Enforcement System) summons.
This AES suit is an error detected by an automatic traffic error detection and recorder system. For example, you make a mistake by disobeying the traffic lights or driving over the speed limit on the highway, this AES system is able to catch your mistake automatically.
How to Check the Summons on the JPJ Portal?
Go to the JPJ website and click on the "Check JPJ Summons" section
You need to enter your ID card number or car registration number
After that, you need to choose the type of identification such as Malaysian Citizen (MyKad) and so on
Then, all information related to your JPJ suit and AES suit will be displayed
If you want to proceed with the payment of the JPJ summons or the AES summons, you can do so online through the e-Services service. In addition, you can also make payments at any State JPJ Office or any JPJ Branch.
2. MyEG Check Summons
You may be familiar with MyEG, a one-stop portal that offers a variety of services including car insurance, renew maid permit, renew driving license, renew car road tax and more. Did you know that the MyEG portal also allows you to check the summons online? With just a few simple steps, you can use this portal to check PDRM, JPJ, and AES summons.
How to Check Summons on MyEG?
Go to the MyEG website;
If you haven't registered yet, you need to Login first. After completing the registration, you need to Log In or Login;
After that, you need to go to the e-Services link to check the type of summons such as police summons, JPJ or others;
Then enter all the required information and click the "Check" button;
You will find all the information related to your suit. Pending summons will be displayed for your further action.
3. MyBayar Check Summons
MyBayar Saman has a very simple system that allows you to register either through the website or the application. The summons check portal launched by PDRM provides the convenience of paying summons to the public without having to queue at any PDRM or JPJ counter. Through this Platform, you can check and pay police summons and JPJ online without any service charge.
How to Check Summons on MyBayar Summons?
Go to the MyBayar Saman website and register a MyBayar Saman account;
You need to fill in all details such as identity card number, full name, address and so on to register MyPay Saman;
After you have finished registering, log in or login MyBayar Saman with your user id;
Details of your pending suit will be submitted for your next action.
4. SSO PDRM Check Summons
SSO PDRM is also one of the portals to check summons from PDRM. What differentiates SSO from the MyBayar Saman portal which is also provided by the PDRM is that you can only check the summons imposed by the police or PDRM. This means you cannot check the JPJ summons.
How to Check Summons at SSO PDRM?
Visit the SSO website and register a new account
You need to fill in all details such as identity card number, full name, address and so on to register SSO PDRM
After completing registration, you need to log in or SSO PDRM login with your User ID
Click "Search By" in the dropdown menu and click "Suman Status"
All information about your outstanding summons payment will be displayed
5. RILEK Check Summons
RILEK stands for 'Interactive Network of Government Electronic Websites'. This government-run website is part of the government's initiative to provide electronic services to Malaysians. With RILEK, you can not only check PDRM or JPJ summons, you can also check DBKL summons and insolvency status.
How to Check the Summons in RILEK?
Visit the RILEK website, and register as a new RILEK user;
Once done, log in or login RILEK using your User ID and password;
After that, click on the "Search By" menu then select check the summons and fill in the required information;
You will be able to see information about your outstanding summons payment will be displayed.
The interesting thing about RILEK is that you can make payments and settle your claim online through online banking services in Malaysia such as RHB, Maybank, CIMB and others.
6. Check SMS Summons
You can also check the JPJ summons or check the police summons through the Short Message Service (SMS) service. It should be noted that this SMS service is slightly different from the summon check portal that has been shared above. If you choose to check police summons via SMS, each SMS sent is subject to a service charge of 15 cents.
How to Check Summons Via SMS?
In general, there are two ways to check a summons via sms – how to check a summons using IC, check a police summons via a plate number:
How to check SMS police summons, you need to type POLICESAMANID Number or Vehicle Plate Number and Send to 15888 or 32728
How to check a JPJ SMS summons, you need to type JPJSAMANID Number or Vehicle Plate Number and Send to 15888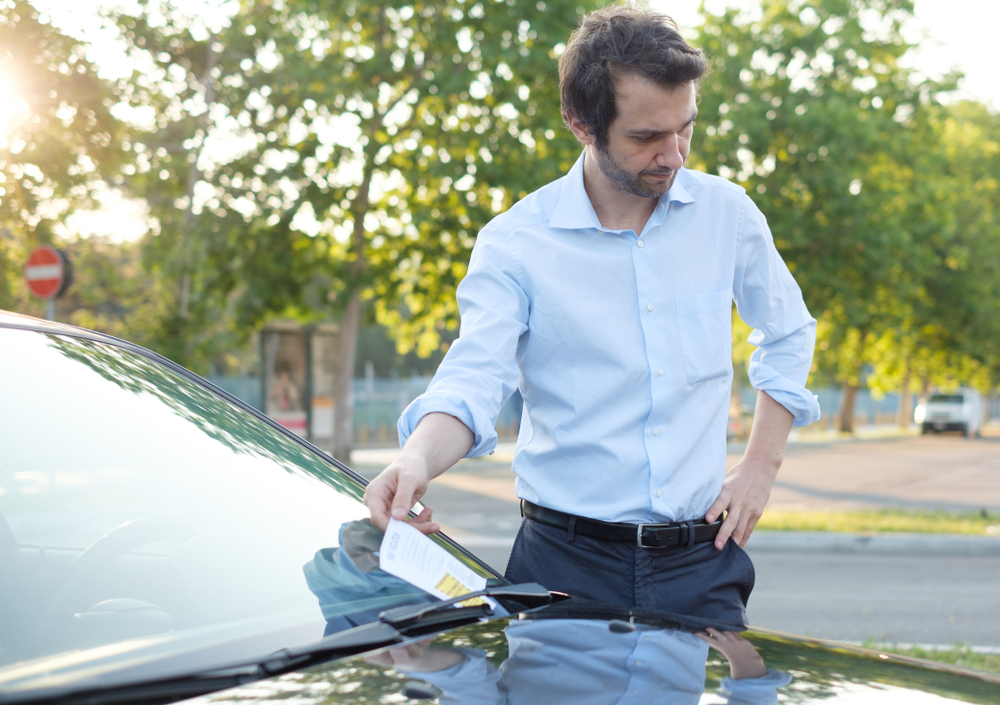 What Will Happen If You Don't Pay the Summons?
You may be wondering what the consequences are if you don't pay the summons? First of all, if you are late in clearing the suit, you will be charged a compound and the amount of the compound usually depends on how quickly you clear the compound. The concept is this, the later you pay, the more amount you have to pay because the amount will continue to increase until the maximum amount.
To prevent yourself from being compounded higher, you can pay the summons within 1-15 days to enjoy a discount of up to 50 percent. If you pay within 31-60 days, you must pay the full amount.
For example, you are charged a fine of RM150 when you commit the offense of driving with an expired license. If you pay within one to 15 days, the amount you have to pay can be reduced by up to 50 percent which is around RM70. After the 15-day period is over and you still haven't settled the outstanding suit, the amount will increase by around RM110 to RM120. After a month (within 31 days to 60 days), you have to pay the full amount.
If you still haven't paid the outstanding summons, don't be surprised if you receive a letter from the court summoning you to go to court. Not only that, all documents related to your vehicle such as driving license and road tax will be blacklisted. There are many more consequences that you will bear if you are late to pay the summons.
Therefore, once again Qoala would like to advise you to check your summons in the six ways that have been shared in this article. You just choose any portal that you think is the best for you. Don't forget to check your summons!
If you are looking for cheap car insurance, visit the Qoala website to enjoy the best car insurance deals in Malaysia. In addition, you can get the best motorcycle insurance, health insurance and several other types of insurance on the best insurance platform in Malaysia, Qoala.