In marriage, there are many responsibilities to think about, especially when it comes to money. As a result, many couples out there decide to open a joint account to split the cost of fulfilling household commitments. You may learn more about the benefits of this joint account in this article.
What is a Joint Account? 4 Benefits of Opening a Joint Account
In general, a joint account is a form of savings account that can be opened by anyone and can be shared with two to four individuals. This means that individuals listed in a joint account can get access to withdraw money saved in the account at any time without asking permission from the party sharing the same account.
Joint accounts are usually used by married couples who want to manage household expenses together. There are also situations where joint bank accounts are opened between parents and children, siblings, business partners and so on. You are advised to open this account with an individual you can trust the most.
If used correctly, a joint account can help you plan and spend more effectively. Here are four advantages of opening a joint account with your partner:
1. Share Monthly Commitments
This is one of the main reasons many couples open a joint account. You and your partner can combine your respective monthly salaries to manage expenses to pay monthly household commitments such as house rent, insurance premiums, car loans and so on. It also allows you and your partner to manage expenses better.
2. Higher Chances of Getting Higher Loans
If you are thinking of making any loan such as a home loan, a joint account can increase the chances of your loan application being approved. For example, your salary alone may not be enough for the bank to approve a loan application if you want to buy a house. However, if your salary and spouse are combined through a joint account, the chances of the bank approving your loan application are higher.
3. Suitable for Emergency Time
As mentioned above, both joint account holders have equal access and can withdraw money at any time. For example, your spouse is involved in an emergency situation such as a car accident or suffers from a critical illness that makes them unable to manage their finances as usual. You as a joint account holder can access the account and withdraw the required amount of savings for certain purposes.
There is no doubt that you can also do the same with a regular savings account by sharing your partner's online banking pin number and password. However, a joint account can be said to be an easier and safer alternative because the account is yours as well.
4. Understanding the Financial Situation
A joint account allows you and your partner to understand each other's spending habits. It gives you the opportunity to be proactive and make early changes before something untoward happens. In other words, money will be managed better when you and your partner know each other's financial situation.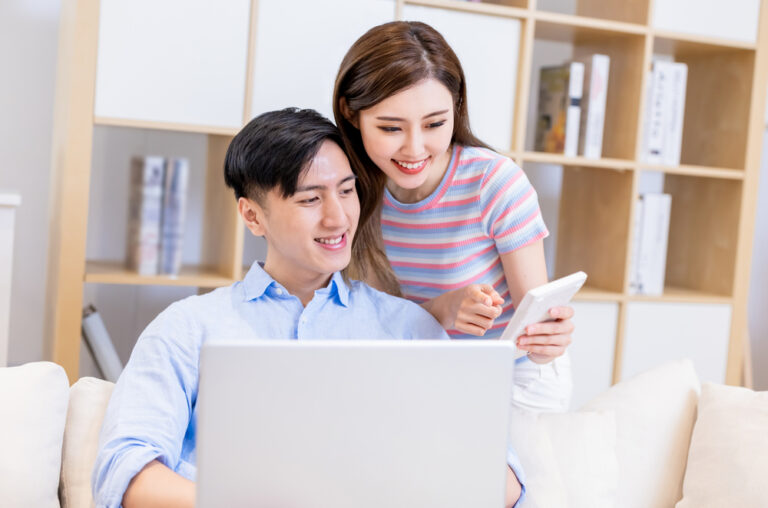 How to Open a Joint Account
Basically, opening a joint savings account is the same as a regular savings account. You and your partner need to do it physically by going to a bank branch near you. Among the banks that offer joint account opening are Bank Islam, Maybank and CIMB. Here are the steps to open a joint account:
Prepare your and your spouse's identity card along with supporting documents such as proof of residence, an account opening instruction letter from the EPF and so on;
Go to the bank branch of your choice;
Meet with the bank officer at the counter;
You need to enter an amount of money that has been set by the bank as an advance deposit for opening an account;
Account opening completed.
You need to consult with the branch officer at the bank because the account opening process will be managed by the branch officer. It should be noted that each bank may have different procedures. Because of that, you are advised to check with the bank of your choice first.
Be Aware of the Risks You May Face with Joint Accounts
Although joint accounts have their own advantages, there are also important risks that you must be aware of. Here are the things you need to consider before deciding to open a joint account:
1. Lack of Privacy
Sharing an account means that you also share all information regarding your financial activities with your partner. This may mean that you have to explain every purchase you make in case your partner wants to know. If you're someone who wants and values privacy, you might want to think twice before opening a joint account.
2. Uncontrolled Spending
There is a possibility that your partner spends uncontrollably and can eventually affect the budget planning of your joint account. Because of that, you are advised to find a solution from the beginning if you feel that this kind of thing can happen. For example, you may suggest that this joint account can only be used for household expenses. For shopping or long-term savings, keep a separate savings account.
3. Access and Security Issues
A joint account gives both account owners equal access to withdraw money from the account. Because of this, safety can become a concern due to carelessness on the part of your partner. For example, your partner lost their bank card or became a victim of an online banking scammer. These things are out of your control but you can always remind your partner to be careful.
4. Account Freezing
Joint Account can be frozen for several reasons such as death of one or both account holders, divorce between account holders or bankruptcy of account holders. When an account is frozen, no one is allowed to make any withdrawals until the issue is resolved.
Check if your account has a survivor clause that allows the surviving account holder to withdraw money in the event of the death of another account holder. You and your spouse can also write a comprehensive will that includes specific distributions of money in a joint account, especially if your joint account does not have a survivor clause.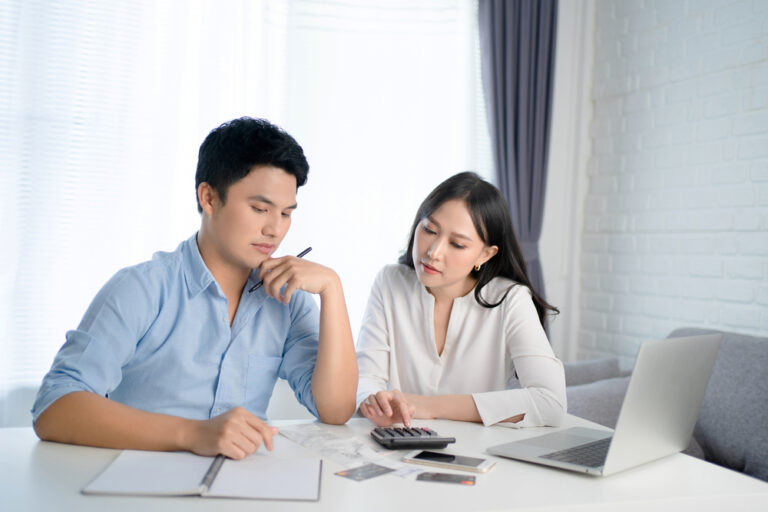 Determine the specific use of this account with your partner before opening a joint account. For example, this account is only for monthly household and utility expenses. If you decide to go ahead and open a joint account, look for a savings account that offers the best facilities, services and deals. This way you can take full advantage of this joint account.
Also, if you are looking for the best car insurance with comprehensive coverage including flood insurance coverage, visit the Qoala website, the best insurance platform in Malaysia for more info.