Imagine the savings you have right now disappearing overnight due to just one phone call from a scammer. It sounds strange but this is the reality that happens to the victims of scammer fraud cases. In this article, Qoala will share 7 types of scams such as Macau scams, investment scams and many more that are often used by scammers in Malaysia.
How to Avoid Falling Victim to Scammers?
Have you ever read a news article about the victims of scammers and thought "how can it be easy to get scammed"? It's easy to say, but believe me if you are in the same situation without realizing the tactics of these scammers, you are also likely to become a victim.
Therefore, to avoid being scammed, the first step you need to do is to know the scammer's modus operandi. With the development of increasingly sophisticated technology these days, various more complex tactics are used by scammers in Malaysia.
Scammers are clever tricks to convince victims to share personal information or proceed with transactions. In this section, Qoala will share seven types of scams that are popular in Malaysia and steps to overcome online fraud when you encounter the situations below.
1. Macau Scam 
First on the list is one of the scams that have a very high number of victims to this day. The Macau Scam or Macau fraud syndicate started in three countries namely Taiwan, China and Hong Kong.
What is macau scam? To understand this Macau Scam, you have to understand the modus operandi of this syndicate. The technique of spoofing phone calls by pretending to be an officer either from the court or the police department, is one of the tactics often used by this group. The following are common tactics used in the Macau Scam modus operandi:
Impersonating a Police Officer
Imagine you get a call from a police officer and the officer says he has a warrant for your arrest because you have committed certain crimes. If you are not aware of the modus operandi of this Macau Scam, you must be scammed too. Victims will often feel panicked due to the threat of being caught.
From here, this scammer will start asking for all the personal information that will allow them to steal money from you later. For your information, PDRM will not contact you to request personal information. If the police are really looking for you, the police will ask you to go straight to the station to help certain investigations.
Impersonating a Bank Officer
Many people have been affected by calls from banks or banks in this country because these scammers are really good at acting. You may receive a call from a bank official stating that your bank or credit card information has been compromised, or that a large purchase has just been made using your details.
After that, they will ask for information about bank card, pin number and so on. So, if you get a call like this, don't panic. Put your phone down immediately. After that, go to your bank's website, get the center's phone number from there. Then you call the number to make sure.
Impersonating a Customs Officer
One more thing, this scammer is also good at acting as a customs officer. You may get a call that you have a package that has been detained by Malaysian Customs. So, for you to get the package, you have to pay a certain amount of money. It should be noted that these scammers are always learning to try new tricks. Some scammers are so clever that they can fake their caller ID.
That is, they pretend to be calling from a real institution by using your bank's hotline number when they are actually calling from another number. If you receive any of these calls, it's best to hang up immediately and call them back using the institution's hotline number. You can see if your call will be answered by the same person or not. This is one of the steps to avoid becoming a victim of Macau scam.
Until today, this Macau Scam syndicate is still able to deceive many new victims. The Daily News report on 27 January 2022 shared the story of an elderly person who lost RM1 million after receiving a call from a scammer posing as a Telekom Malaysia official and also a scammer posing as a police officer. The Metro Daily article on 19 January 2022 reported that a nurse lost RM350,000 in a Macau Scam. Just search "Macau Scam" on Google and you will find many news articles about this Macau Scam. If you already know the modus operandi of this syndicate, you will be more careful.
2. Scam KWSP  
As you know, EPF money is savings for old age. Usually, the people who have retired and who have taken out their savings are the target of scammers. In addition, these scammers also target people who want to withdraw i-Sinar and i-Citra money. The following are some of the EPF fraud tactics used by scammers:
Call from "EPF Agent"
If you get a call from someone claiming to be an EPF agent, you can hang up. EPF never appoints any agent to manage your savings. So, don't listen if this scammer calls and says he can help you make a withdrawal or ask for an IC.
Scam via SMS
If you get a message containing an OTP number even if you never applied for it, it means that the scammer is using your personal data.
Fake i-Sinar Application
There are also scammers who are persistent in making applications that look real, supposedly to facilitate the withdrawal of EPF money. As a security measure, you can contact the EPF to confirm whether the application belongs to them or not.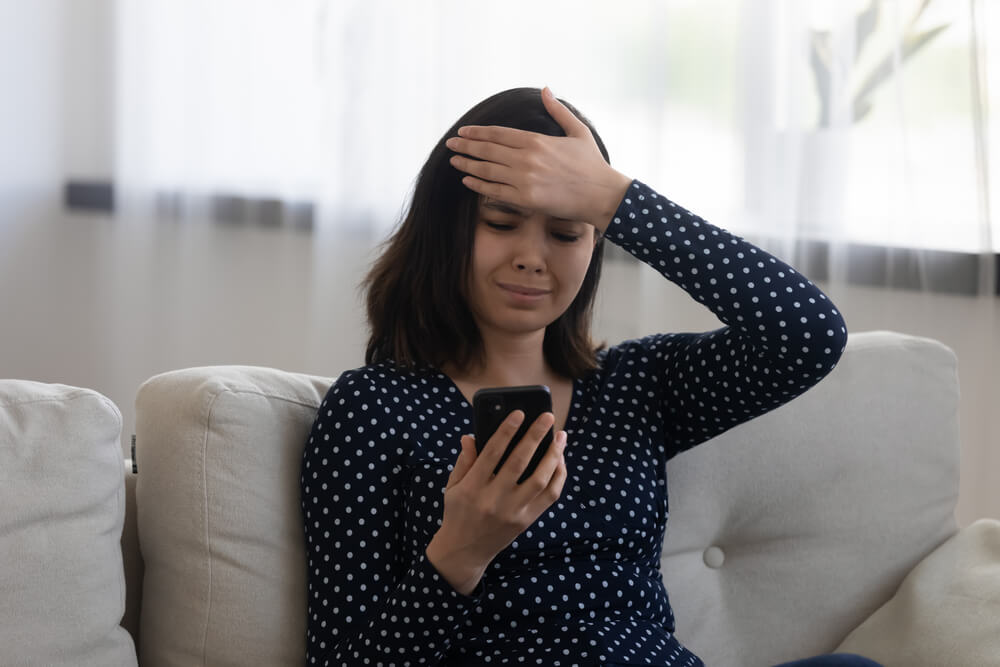 3. Love Scam
The next type of scammer fraud is the love scam. With the existence of online dating platforms, these scammers also take the opportunity to find new victims. By using a fake profile, the scammer will pretend to be interested in dating you. So be careful with anyone you meet online. Scammers who will communicate and build trust with the victim over a period of weeks or months. Among the tactics used are as follows:
There Is a Financial Emergency
If an online partner that you don't really know suddenly talks about an emergency that needs financial help, don't continue to believe it. Most likely this is an attempt to trick you. You may be asked to transfer money to "help" your partner.
Customs Detained Goods
This is a tactic you should know. Your online partner may say that he bought a gift but the item got stuck at customs. When this happens, the scammer will ask you to make a payment so that the goods can clear customs. There are actually many cases of love scams happening in Malaysia. There was once a case of a woman losing almost RM400,000 because she supposedly fell in love with a man who worked in the United Kingdom. In addition, there is also a rubber tapper who also lost RM99,000 after being deceived by this love scam.
Remember, the scammers out there are aiming for big money collections. So, if you want to make love online, be careful and just leave your online partner when he starts asking for money.
4. Personal Loan Scam
Don't be fooled by the 0% interest rate and guaranteed 100% loan approval if you want to apply for a personal loan. When you see something that is too good to be true, don't believe it easily. There are scammers who disguise themselves as loan platforms by using the name of trusted companies to attract victims to make loans with them.
Let's look at the signs you can look out for when dealing with this personal loan scammer call:
Scammer Asks for Advance Payment
If you are asked to pay an advance fee or deposit to get a loan, you do not know and do not treat, No legitimate lender will ask you to pay anything before you receive a loan
Forced to Make Hasty Decisions
If the lender or loan agent keeps pressing you to make a decision immediately, you should not make a decision in a hurry. You just keep calm, sometimes this scammer is desperate to get the job done quickly.
Didn't apply for a loan but got an offer
You didn't apply for any loan but got an offer. You receive a call or email saying that you qualify for a loan with a low interest rate. This is also one of the commonly used tactics. There have been many cases of this personal loan scam. Among them, a technician suffered a loss of RM11,000 because he was deceived by the tactics of the suspect who disguised himself as a prominent bank. Because of this, you need to be careful when you want to make this personal loan.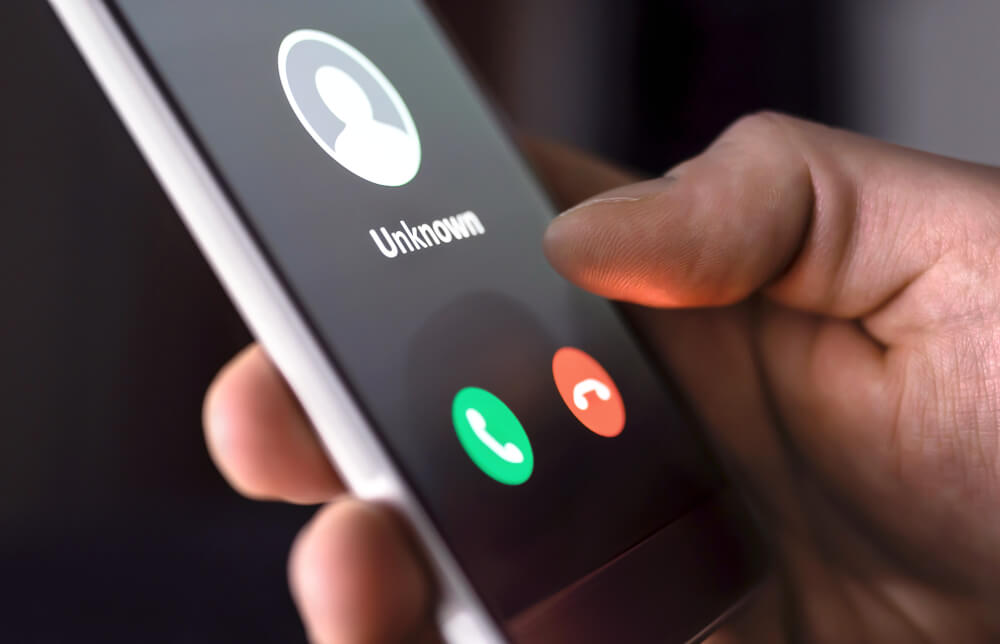 5. Investment Scam
Now there are various types of investments and it's good if you want to try to learn how to invest. However, you need to be careful when you want to start investing because this investment scam has happened a lot lately. You don't want to be a victim, do you? Pay attention to the 3 things below:
No Direct Investment Risk, Big Profit Guarantee
You think this is a sweet promise that is just a promise. When you have started committing to investing, you will see for yourself to get a big profit, there will indeed be a high risk. It is natural to invest.
No Trustee
If there is no trustee, you should not invest there because the company director cannot arbitrarily withdraw money from the account held by the trustee.
Proper Unlicensed Deposit Taking
If there is no proper license from Bank Negara to take money from the public, stay away from investing there.
6. Get Rich Quick Scheme Scam
Do you have a dream to be rich? Don't take get-rich-quick schemes because later you will get scammed. This scheme promises ridiculously high returns. It sounds interesting, but don't be fooled because these get-rich-quick schemes usually look good. These get-rich-quick schemes often use MLM tactics.
Multi-Level Marketing (MLM)
Also known as a pyramid scheme, this scheme is a financial strategy used to encourage existing investors to recruit new investors. This means that investors only need to make small investments and get high returns. When the time comes, the scammer will run away with all the money of these MLM investors. All the money is gone, just gone.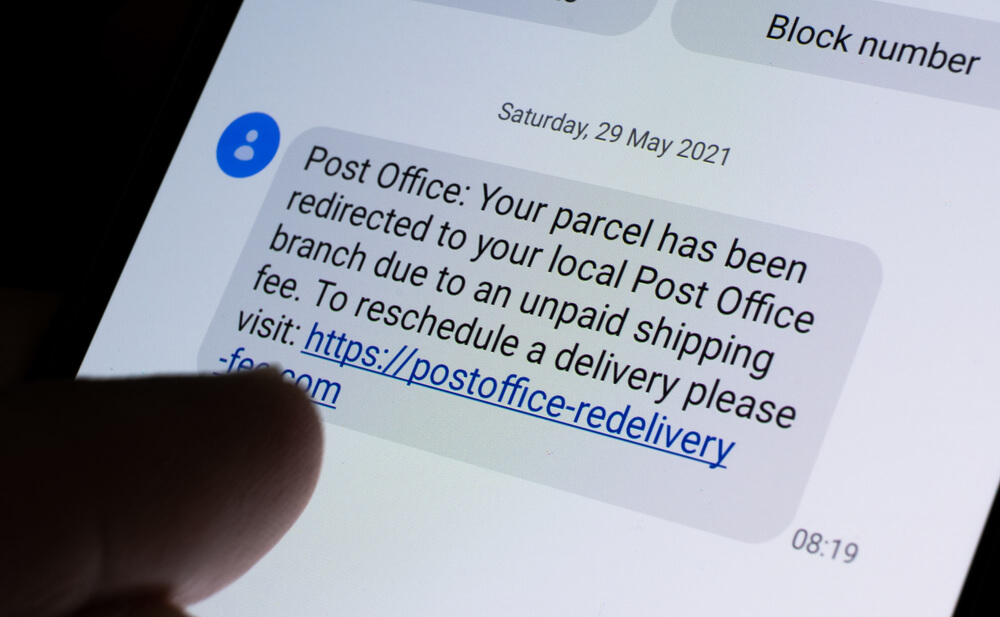 7. Parcel Scam
Do you always shop online? It's fun when you buy things online. Click, just click on the phone then there is a delivery service that will give you the item you ordered. But now, you have to be careful because there is a parcel scam syndicate. Here are 2 tactics used by scammers out there:
Cash-on-delivery (COD)
COD service scammers to trick customers into paying for something they didn't even buy. If you receive a COD item but you don't order, don't pay.
Click on Dangerous Links
Second, the scammer states that delivery cannot be made to the victim's house and the scammer will try to convince the scammer that the parcel comes from the victim's family or friend. Then, the victim is asked to check the email and click on a dangerous link. As a result, personal information is all spread.
What to Do If You Get Scammed?
Depending on the type of scammer, the steps to take may vary. Undeniably, you will face a huge challenge to recover your lost money. However, you can take the following steps as a start to track down scammers:
Keep all records and documentation
Make a police report
Make a report to Bank Negara Malaysia
File a civil lawsuit (if able to identify the scammer)
In conclusion, this scammer can happen to anyone. Fortunately, you found this article and read it to the end. Remember, don't ever panic when you get a phone call from an individual claiming to be an official official of an institution, police inspector and so on. In a state of fear, this scammer will take full advantage of the victims and destroy their lives.
P.S Are you looking for the best car insurance in Malaysia? Apart from car insurance, you can also get motorcycle insurance and home insurance at Qoala. No need to look far, get the best insurance with Qoala!