There are many documents required for house loan during the process of buying a home does not matter whether the subsale, a new home or auction house is not an easy process, especially if you first want to buy your dream home. The requirements of this document vary depending on the type of property you want to buy. This article will help you especially home buyers who are first involved in the home purchase process.
A list of Documents Required for House Loan You Need to know
Although many think the housing loan application process is very complicated, it can actually be very easy and smooth especially if you provide all the documents to buy a home. Basically, the process of application for home loan in Malaysia is usually easier if you have a fixed income (full-time employee) compared to if you are self-employed or a freelancer. The following are the supporting documents needed to buy your home for your reference and guidance:
1. Copy of Identity Card
Loans or housing loans are usually open to Malaysian citizens aged 18 and above. Therefore, a copy of the Identity Card or MyKad is one of the compulsory documents required to prove the citizenship status of each applicant who wishes to obtain a home loan. In addition to making sure the picture on a copy of the identity card is clear, you also need to make sure the information on the identity card is updated with the latest information.
2. Latest Payslip (Three to Six Months)
Applicants who wish to apply for a loan must provide important documents such as pay slip or income statement. For individuals working with employers, problems with no pay slip or incomplete documents usually do not occur. This incomplete document problem often applies to self-employed individuals who do not keep their income and expenses regularly.
The payroll statement is an important document for buying a home in proving your income. It indirectly makes it easier for the bank to process whether or not you are eligible for the application. Usually, the bank will request the latest three -month pay statement (if the income is fixed based on the basic salary) or the latest six months (if there is an irregular income such as overtime allowance, commissions and so on).
Therefore, make sure you keep all the relevant documents so that your home loan application is easier to approve by the bank.
3. Bank Account Statement
In addition, banks also need a bank account statement for the latest three months or six months depending on the situation – the latest three months for basic salaries and the latest six months for basic salaries including commissions. This bank statement information is required to help the bank obtain the validity of the salary credited to the bank account is the same as set out in the pay slip.
4. Latest EPF Statement
Before applying for any loans no matter the home loan or other loans such as personal loans, one of the documents that must be submitted with your application is your latest EPF account statement. The EPF Statement basically shows a monthly contribution summary from you and your employer in Account 1 and 2 EPF Account. It indirectly proves the financial level and stability of the income you receive. This is also to prevent you from having problems if you have to repay the approved loan.
5. Latest EA Form
Form EA or EA Form is one also one of documents required for house loan. This form refers to the annual remuneration statement for private employees. It includes important information about your salary for the previous year including bonuses and other additional incentives.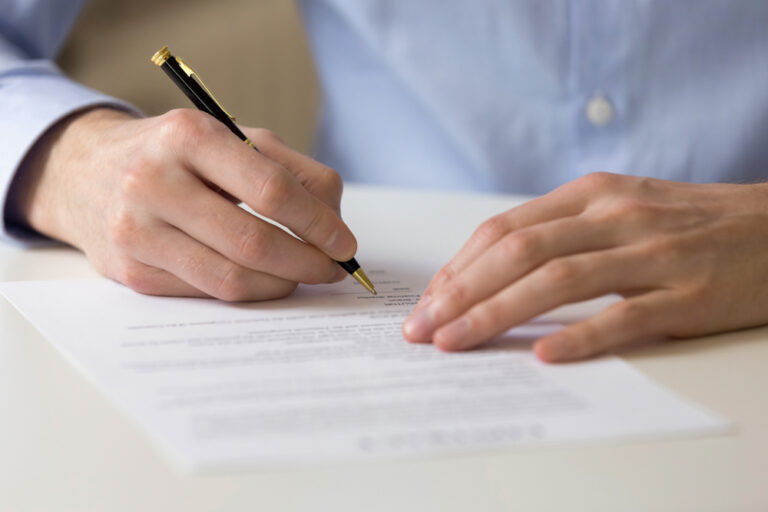 6. Income Tax – Latest B/BE Form
For those of you who are registered with the IRB and have made an income tax assessment (at least for the latest two years), you will need to submit the latest Form B or the latest BE Form with proof of payment receipt. If you use e-Filling, you can provide E-B receipt confirmation slip for the year of assessment and proof of payment. The income tax statement allows the bank to identify the net profit amount and the amount of income tax issued annually.
7. Additional Supporting Documents
In addition, in some cases, you may need to provide supporting documents such as rental income, fixed deposit statements, ASB savings, Hajj or bonds (if any) to buy a home. It is intended to show that you have a strong emergency fund in the event of an unwanted thing to your financial resources such as losing work or something.
8. Letter of mapping
If you book a property in under construction, you will usually receive a home purchase letter from a developer or better known as a Allotment Letter. This letter usually contains unit -related information, payment options and any additional charges that may payable including maintenance charges and additional facilities.
In addition, the letter of recurrence also contains information such as construction schedule, home plan, budget submission date and a developer liability if the home is not successfully completed according to the schedule or house purchased with other problems. Usually, the bank needs this document to process a loan to buy your dream home.
9. Sale Agreement Letter
The sale and sale agreement document lists all types of information about real estate – terms and conditions, date of ownership, payment plan, specifications and area details and facilities and so on. This document must be submitted in the original copy to the bank for the process of obtaining a home loan.
Plan Your Finances, Avoid Spending Beyond Financial Capabilities
In addition to the documents required for house loan to buy the home mentioned above, you also need to plan your financial management to reduce the risks that may cause the loan application to be rejected. Avoid spending or owing credit cards more than half the maximum credit limit set. For example, if your maximum credit card limit is RM8,000, make sure your expenses do not spend more than RM4,000 because the bank will think you are too dependent on debt. This can indirectly cause your financial scores to be beautiful and the bank will impose high interest rates for your loan.
Also, if you are considering the best and comprehensive home insurance for your new home, visit the Qoala website for more info. Qoala is an insurance platform in Malaysia that provides a wide variety of home insurance with the guarantee of safe, affordable and easy insurance buying processes.