Poor financial management is usually caused by several factors such as low income, bad spending habits and not practicing proper financial discipline and tips. Data from the Financial Education Department of the Credit Counseling and Management Agency (AKPK) shows that the level of financial well-being among young people working in this country is still at a low level.
Financial Tips: How to Manage Your Finances to Live Freer, Peaceful and Happy
Everyone dreams of a free, happy and peaceful life. In order to achieve this financial goal, it requires discipline, hard work and high commitment starting now. Many people think that pension money from the government and EPF savings (for private workers) are enough to support life in old age. But in fact, there is a lot of preparation that needs to be done from a young age to help you prepare to face the increasingly challenging life of the future.
1. Spend According to the Needs
Unhealthy spending habits can be the main cause of financial problems among young people. Therefore, you are advised to shop within your means and measure the clothes on your own body. Limit unnecessary desires such as buying expensive cars and designer clothes.
Wearing unbranded clothes or bundles will not make you look old fashioned or unfashionable. If matched with appropriate accessories and high self-confidence, a T-shirt priced at RM30 is enough to highlight your style. The same goes for choosing a place to eat, hanging out at a street stall doesn't make you low class and vice versa.
2. Reduce Bad Spending Habit
Most people tend to spend more when their monthly income is higher. But the truth is, you have to live below your means. If you spend lavishly according to your means, you may not have enough to eat every month and this may affect your personal finances.
If you spend below your means, there will definitely be excess money to save each month. This surplus money can be allocated for investments and so on. In addition, avoid bad debts such as credit card debt, personal loans and so on to cover your monthly expenses.
If your debt is high beyond your ability to repay, there is a possibility that your name will be blacklisted by the bank through your CCRIS record or CTOS report, or in a worse scenario you could be declared bankrupt.
3. Financial Tips: Create a Savings Fund
Basically, wealth is not measured by how much is your monthly income, but how much you can save for future use. There is no doubt that there are a few Malaysians who cannot afford to save due to limited salary constraints.
Even so, it shouldn't be a reason for you not to save at all. You can save any amount you feel is within your means. In addition, you can also follow any way of saving money that suits you as follows:
Tabung Paksa Rela
Simpan duit dalam ASB melalui loan ASB. Cara ini memerlukan anda untuk pinjaman pelaburan daripada pihak bank. Sebagai contoh, jika anda meminjam RM50,000 untuk pelaburan ASB, anda perlu bayar sekitar RM250 sebulan (atau mungkin lebih bergantung pada kadar faedah bank semasa).
Melalui tabungan ini, anda akan menerima purata dividen ASB sekitar lima hingga tujuh peratus setahun bergantung pada pasaran semasa. Simpanan ini boleh digunakan untuk tujuan-tujuan tertentu seperti tabung pendidikan, deposit rumah, simpanan persaraan dan sebagainya.
Keep RM5
Save money in a special fund every time you receive RM5 – set the condition that this green fund can only be opened after a year depending on the savings objective. You can also use this technique for larger amounts such as RM10, RM20 and so on depending on your ability.
Keep Coins
Most people don't like to carry coins in their wallet because it makes the wallet heavy. So, what you can do is prepare a special fund for you to save these coins. These saved coins can be used for certain purposes such as vacations, annual car service and so on.
4. Invest
In addition to making it easier for individuals to plan for the future, investment is important to guarantee a better quality of life. However, the process of doubling or expanding savings is not an easy task. It requires patience, discipline and sufficient knowledge to achieve the set goals and missions. In Malaysia, there are many investments you can consider including:
Fixed deposit;
Hajj Fund Savings;
Private Retirement Scheme (PRS);
Gold deposits;
Other investments that are appropriate to their respective risk assessments.
Basically, investing is not the same as saving through conventional methods in the bank – savings take a long time to get a return. This is because, some banks set a very low rate of return on savings. Because of this, you need to be wise in choosing the best investment instruments to grow your savings.
5. Generate Side Income
Adding a few hundred ringgit a month can have a significant impact on an individual's financial status, not to mention if you are able to generate side income up to thousands of ringgit a month. In these challenging economic conditions, it is recommended that you find a side income for a more peaceful life. You can consider the following part-time jobs:
Freelancer
As a freelancer, you are not bound by fixed working hours and can work according to your own schedule. Many freelance jobs require specific skills such as translation, social media content writer, graphic design and so on.
Become a Dropship or Affiliate Agent
You can also sell goods online through social media sites or existing goods buying and selling platforms. The advantage of being a dropship agent, you don't need to keep stock or take out large business capital. You only need to promote the product using the special link and the commission will be paid if any purchase is made through this special link.
Create Digital Content
If you are someone who likes to take pictures or is creative in producing videos, you can consider a career as a social media influencer. Usually, large companies will use the services of social media influencers to promote goods or services offered to their own followers.
Jobs in the Gig Economy
Gig jobs refer to on-demand services such as food delivery, carpentry, house cleaning, lifting goods and so on through popular applications in the market. You can offer suitable services depending on the skills you have.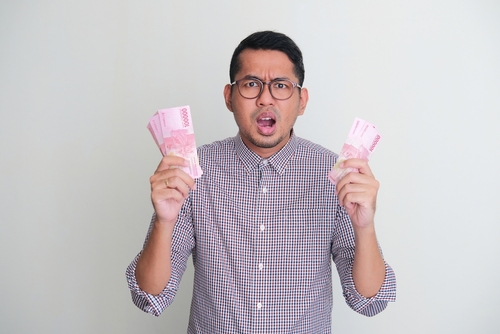 6. Financial Tips: Simplicity in All Aspects
In addition, among the financial tips that you can follow is to practice simplicity and do not spend excessively. The practice of moderation allows you to cultivate disciplined spending habits by focusing on the budget and reducing unnecessary expenses. Any surplus can be saved for future use.
For example, if you need to have a car for use at work, it is sufficient for you to buy an affordable and cheap car compared to a branded car as long as it reaches the destination. In fact, these cars are also more economical in terms of maintenance and care. But it is better if you can avoid buying a car and use public transport facilities to work.
7. Plan and Limit Spending
Set a spending goal to prevent you from spending beyond the set limit. Assuming you want to buy a motorcycle worth RM8,000 in cash, you need to plan the purchase a year in advance by dividing the purchase cost into 12 months (or more according to your needs). This way, you can plan how much you need to save each month to reach your set goals.
Also, eat out less and cook at home. Basically, you need to spend at least RM20 per meal when you eat out or a minimum of RM50 per day. Although it is a bit exhausting, you can save more if you cook yourself at home. With this amount of RM50, you can prepare meals for at least two or three days.
8. Take Advantage of Sales
If you are someone who cares about brands, you can take advantage of the sale for more savings. Many large supermarkets sell designer and quality shirts at much cheaper prices especially during festivals or the end of the year.
But fundamentally, brand is not the most important yardstick in choosing clothes. There is nothing wrong with you wearing non-branded clothes as long as they are comfortable and offer comparable quality. Your contacts won't ask what brand of clothes you're wearing, but they'll usually compliment you if the clothes you wear suit you.
You don't need to spend RM80 to RM100 for a piece of clothing if you can get it in a much cheaper price range but with the same quality.
9. Financial Tips: Buy Insurance for Protection
Among the financial tips that are often overlooked by young people is having personal protection insurance. Many young people feel that having insurance, whether life insurance or a medical card, is a disadvantage because they think they are still young and the risk of suffering from a critical illness is very low.
But in fact, sickness or death knows no age. You need to set aside at least 10 percent of your salary for insurance. Make sure you have an insurance plan that not only protects you but your family in case something happens to you.
At the very least, there is insurance coverage that can cover the cost of treatment if you are diagnosed with a critical illness. Or in a worse scenario, family members can still live on the grant money you leave behind if you die in an accident.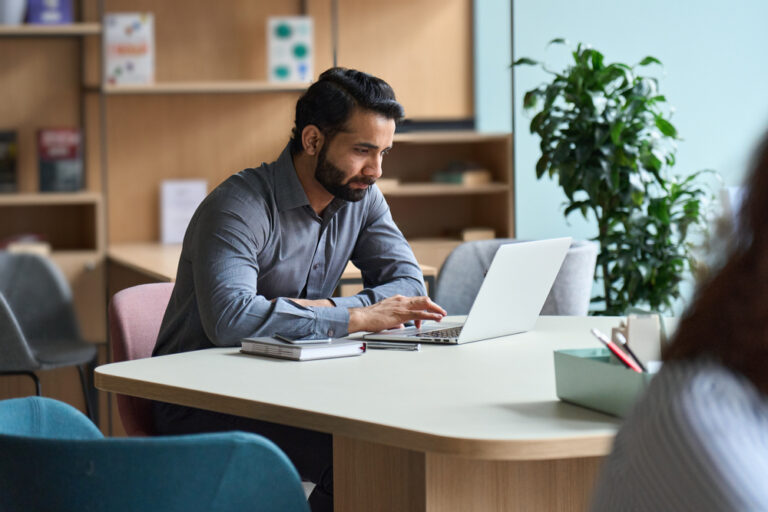 Free, Happy & Peaceful: Grab Discounts and Attractive Gifts With #Qoalahadir Campaign
The most effective financial tips or long-term solution steps for a more free, happy and calm life is to change a simpler lifestyle in shopping, measure clothes on your own body and avoid credit card debt or personal debt for things that not important.
Just like in Qoala, the #QoalaHadir campaign promises a freer, happier and calmer life especially for our valued customers. This means, customers can live their daily life without worry and stress with the comprehensive insurance coverage plan offered at Qoala.
Qoala offers insurance services from the best insurance and takaful companies to protect you and your family with just a few simple steps. What's interesting is that you stand a chance to win various discounts and attractive total prizes worth up to RM11,000 if you buy health insurance, car insurance, home insurance, travel insurance or motor insurance at Qoala from 29 August to 16 September 2022. Visit the Qoala website for more info.