You need to have a life insurance plan to protect yourself and your loved ones. Life insurance is a contribution scheme that will provide financial assistance to dependents or family members after you have passed away. In other words, the plan aims to help and ease the burden on family members especially in terms of finances to help them continue to live after your absence.
7 Things You Need to Know About the Best Life Insurance in Malaysia
According to the Malaysian Life Insurance Association (LIAM) report, only 56 percent of Malaysians have a life insurance protection plan. This is because most people think that money is invested in ASB investment or the Hajj savings is sufficient to be used to protect themselves and their families in the event of an emergency or death.
Basically, life insurance plays a very important role in protecting your family members and your dependents if you (the head of the family) are in disaster. If you still do not yet have this protection plan, here are the following seven advantages of having your life insurance to help you decide:
1. Pay Off Debt
Most individuals have housing loans, business assistance, personal loans, PTPTN loans and so on. These debts are likely to be passed on to family members for your death. Therefore, careful planning needs to be made to prevent family members from being burdened with a lot of debt.
This is where the role of life insurance – the insurance compensation received can be used to pay or settle your debt and the surplus can be used to temporarily support the life of a family member.
2. Pay for the Funeral Expenses
After an individual dies, the first thing to hasten is the burial of the body. The process of burial can cost and expense and these costs must be borne by the deceased's inheritance. Some of the costs to bear are:
Purchase of shrouds;
Bath equipment;
The cost of digging the grave;
Transportation of the body;
Other costs related to burial matters.
If you have life insurance coverage, at least your family members can use the money to incur your funeral costs without having to withdraw the savings or make a personal loan for this purpose.
3. Life Insurance: Reduce Income Tax Rates
If you have life insurance, it qualifies you for an income tax exemption of up to RM3,000 for the current year. This means that you can save your expenses every year if you buy life insurance including other tax reduction incentives provided by the government such as retirement schemes, EPF contributions and so on.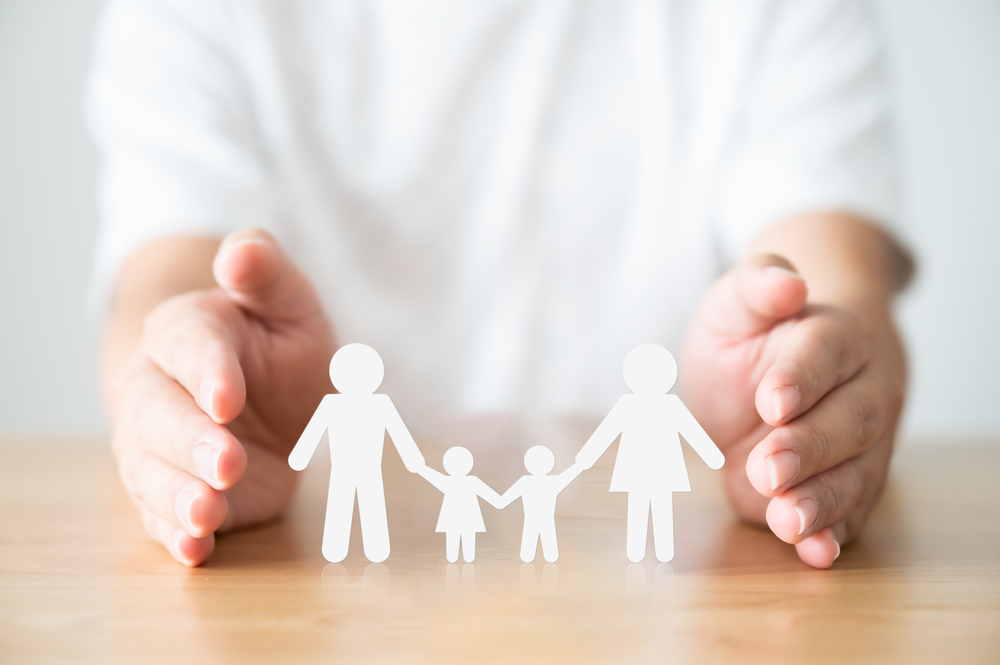 4. Peaceful Life
You can't expect what will happen to you. With life insurance, you do not have to worry about your family members under your care in the event of any disaster to you such as permanent disability due to road accidents and so on.
Basically, life insurance can be said to act as a float if the ship is hit. This means that your family members still have a place to rely on if you can't return to work as usual. Although the amount of compensation received is not too large, at least the amount received can help your family stand back and continue living as usual.
5. Can Be Used as a Savings Plan
There is a life insurance plan that also offers a combination of long -term protection and savings. Usually, the amount of savings is higher compared to the premiums you need to pay. You can refer to your insurance company for more information on the feature of the savings whether or not the return of the savings is guaranteed. The contributor can remove the savings as soon as the policy matures.
6. Children's Education Fund
Life insurance can also be one of your children's educational savings fund alternatives. Some life insurance plans offer profitable storage features. Just like any other savings, the funds saved will grow or grow more than years.
If you have this plan since your child is young, the fund should be sufficient to finance your children's education as soon as your child is growing up. However, each life insurance product offers different conditions and periods. Make sure you check with your insurance agent for further explanation.
However, contributors have to wait until the return exceeds the amount of the premium payable (usually 30 years). If you decide to withdraw the savings before the maturity, you cannot maximize the profit from the savings.
7. Protect Assets and Savings
Life insurance is a long -term preparation step to prevent family members or heirs from your departure. If you have a life insurance, your family or heir does not need to sell your home or pay off any of your assets or savings solely to settle your debts.
In fact, your family is likely to receive excess funds (once the debts are settled) if the premiums you take offer high protection. Therefore, plan the protection plan correctly.
Factors to Consider Before Choosing Your Life Insurance Plan
Life insurance plays an important role in protecting you and your family in the event of a disaster. Therefore, it is important for you to review carefully and consider every aspect first before selecting any of your best life insurance.
Financial Goals
Identify the financial goals first before selecting any insurance plan. You may choose a life insurance that allows you to enjoy the benefits of maturity for retirement, financing your child's education, or as one of the steps to ease the tax burden.
Protection and Exceptions
Make sure the protection you choose is in line with what you need. Compare also the things covered/not covered by your insurance policy to avoid confusion
Premium Payment of Life Insurance
Just like any other payment, it needs to be in line with your financial ability. If your premium cost is too expensive, it may make it difficult for you to pay this commitment every month. The ideal premium cost is usually about six percent of the total revenue. For example, if your monthly income is RM5,000 a month, the recommended premium cost must not exceed RM300.
Hopefully the tips and importance of life insurance mentioned above can help you make the best decisions for yourself and your loved ones. If you want to get the best personal accident insurance, visit the Qoala website for more info. Qoala provides a series of medical insurance products from some of the best and most popular insurance companies in Malaysia with a simple, fast and safe process.