As you know, the cost of raising a child is high from daily needs, medicine to education. As a parent, you are responsible for ensuring that your child's future is bright and secure, and one of the best ways is to provide an education fund for them. This article will share seven of the best education funds in Malaysia that you can consider.
Guarantee a Better Future, 7 Education Funds for Your Child You Need to Know
In general, there are many education fund options that you can consider. You can save money in the best low-risk investment platforms such as Tabung Haji, SSPN, and ASB for the purpose of your children's education one day. Ideally, make early preparations by starting to save money as early as possible because we do not know the cost of education may increase in the next 15 to 20 years.
It doesn't matter if your child is just six months old, one year old or five years old, you can start allocating money from your monthly salary to be saved in your child's savings fund. This way, you will be able to use this savings when your child wants to study at university. Here are seven options you should consider:
1. SSPN-i Plus
SSPN (National Education Savings Scheme) is an education savings scheme by PTPTN to help Malaysians save for higher education. For your information, the SSPN-i Plus education savings plan also offers takaful protection. Apart from saving for your child's education, you will also be able to enjoy several other benefits such as tax relief of RM6,000 per year.
In addition, free takaful protection will also be provided for depositors who have savings of RM1,000 or more. SSPN also offers a competitive dividend rate.
SSPN Dividend History
The following is a list of the latest SSPN's dividend rates:
| | |
| --- | --- |
| Year | Dividend (%) |
| 2021 | 3.00 |
| 2020 | 4.00 |
| 2019 | 4.00 |
| 2018 | 4.00 |
| 2017 | 4.00 |
How to Register an SSPN-i Plus Online Account
If you are interested in saving your child's money in SSPN-i Plus, follow the following 10 steps:
Visit the SSPN website
Click the "Register SSPN-i Plus" button and click the "Account Opening" button
Choose one of the six SSPN-i Plus packages starting from RM30 per month up to RM500 per month.
Choose SSPN-i Plus takaful operator company.
Complete the account information.
Then, choose whether this SSPN-i Plus account is opened for yourself or your child.
Complete the depositor information and child information.
Enter the payment amount according to the package you choose. The minimum payment amount is two months.
Choose a payment deduction method.
Check the registration information before making payment.
2. Tabung Haji
For those who are Muslim, Tabung Haji is an option that should be considered. You can open a Tabung Haji account and make it a child's education fund. Usually, most parents choose the Tabung Haji savings account to save their children's raya money because it is guaranteed by the government and is syariah-compliant.
Not only that, by saving money in Tabung Haji also allows you to register your child to perform Hajj on the condition that the minimum amount of money in your child's account is RM1,300. In addition, Tabung Haji also offers dividend and bonus rates that will provide additional returns to your child's Tabung Haji account.
It should be noted that you need to change the child's account status from "Child Account" to "Adult Account" when the child is over 18 years old. As long as the account status remains as a child's account, the guardian will be fully responsible for the account even if the child is over 18 years of age. Changing account status can be done at any TH branch and it can only be done by a parent or legal guardian.
How to Open a Children's Hajj Fund Account
Now you can register or open a Tabung Haji account online. Here is how to register Tabung Haji Anak online. Follow these steps:
Visit the THiJARI website or through the THiJARI application.
Start registering by clicking on the "Kids Account Opening" section.
Fill in your information completely and send. You will receive a confirmation email from Tabung Haji.
Go to the branch of your choice for registration at the counter, and bring documents to open a Tabung Haji Anak account such as children's letter (and a copy), child's MyKid (and a copy), mother/father's MyKad (and a copy).
You need to submit an account opening deposit with a minimum amount of RM10.
If you want to register for Hajj for a child, you can enter RM1,310.00.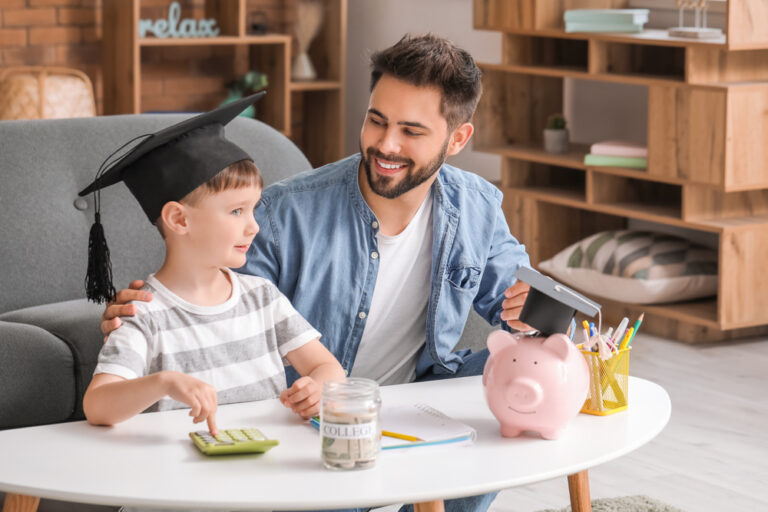 3. Amanah Saham Bumiputera Didik (ASB 3 Didik)
For Bumiputera, you can consider saving your child's money in the ASB Didik 3 account. Savings in this account will provide future financial needs for your child's education expenses. ASB 3 Didik account can be opened with a rate as low as RM100 only. You can open a "Smart Account" to be used as your child's education fund.
The status of this account is automatically changed to an adult account when your child has reached the age of 18. This fund is managed by Amanah Saham Nasional Berhad, which is a subsidiary of Permodalan Nasional Berhad. For the record, ASB 3 Didik's dividend for 2021 is 4.25 percent.
How to Register ASB 3 Didik?
Here is how to register an ASB 3 Didik account for your reference and guidance:
Download the MyASNB app.
Click the Register button.
Choose an ID type – if you choose an ID card number, enter your IC number along with your phone number.
Enter the OTP number sent to your mobile phone for verification purposes.
Complete personal information, employment information, identity verification and so on.
4. Amanah Hartanah Bumiputera
You can open a "Youth Account" at Amanah Hartanah Bumiputera as an education fund for your child. What is AHB? It is a Shariah-compliant unit trust fund that invests with the aim of providing a steady and consistent flow of income to Bumiputera investors while maintaining the investor's investment capital.
The advantage of saving money with Amanah Hartanah Bumiputera (AHB) is that account holders will have access to invest in prime commercial properties in Malaysia. This means that your young child can already invest in real estate with a minimum capital of only RM100. The refund will go into your child's account and can be withdrawn when the time comes.
5. Education Insurance
While insurance is usually associated with life insurance coverage, car insurance and more, you can also opt for education insurance that serves as a savings fund for your child's education. With education insurance, you not only provide education savings for your children but at the same time you will also provide protection for them.
Consider your existing commitments and the amount of money you want to allocate for your child's education. This way, you can make sure that you can afford to pay the premium because it is a long-term commitment. Choose a policy that can give you flexibility so that you can gradually increase your savings amount in the future if your monthly income increases. You can also claim tax relief of up to RM3,000 if you get education insurance for your child.
6. Fixed Deposit
You can also use a fixed savings account or also known as a fixed deposit account to save money as your child's education fund. By keeping your money in a fixed deposit, your child's savings will increase over time without high financial risk.
Fixed deposits are long-term investments – the amount you save in the bank will be kept for a certain period until it reaches a predetermined maturity. Keeping your child's money in a fixed deposit is a good move because the interest rate offered is quite high and your child's education fund will also increase.
7. Savings Account
A savings account refers to a bank account that allows you to keep your savings safely. You can open a savings account with an amount as low as RM1 depending on the bank you choose because each bank has different policies.
Although the interest rate is lower compared to the other education fund platforms mentioned above, this savings account is still a good choice as an education savings fund for your child compared to saving in a regular fund.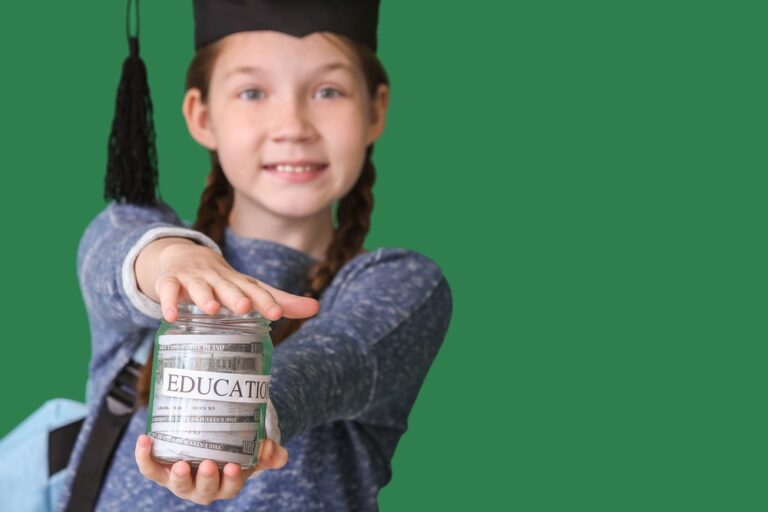 Children's Education Fund in Malaysia, Start Planning Now
Setting up a child's education fund from the beginning can help you make better financial plans for a brighter future. This means, you do not need to use your EPF money to cover the cost of your child's education at university because the savings in the child's education fund are sufficient.
In addition to providing an education fund for your child, you are also advised to cultivate the habit of saving for your child so that they will appreciate the value of ringgit money and this may help them to manage their own money one day.
Also, if you are looking for the best car insurance in Malaysia, get your car insurance with Qoala. Apart from car insurance, you can also get motorcycle insurance and home insurance at Qoala.