Many graduates who have just started their first job are already burdened with debt such as car loans and PTPTN after they graduate. However, the government recently announced the PTPTN loan repayment exemption for first-class borrowers starting from 2019. This article will help you learn more about the PTPTN repayment exemption requirements, the steps to apply for the first class PTPTN exemption, and the documents you need to attach to it. 
PTPTN's Repayment: First-class PTPTN Exemption
This initiative was made as a form of appreciation given to PTPTN borrowers who managed to score excellent results. Besides that, it also aims to encourage future graduates to study hard to get good results. 
PTPTN repayment exemption application is open to all first-class degree graduates regardless of B40, M40, or T20 status. Therefore, if you are a PTPTN borrower with first-class degree graduates, you can start applying for your PTPTN repayment exemption by referring to the guide below.
PTPTN Repayment Exemption Requirements 
Borrowers must start repaying their PTPTN loan after completing their studies. However, if you are a first-class graduate, you will get the opportunity to get an exemption from PTPTN repayment. 
Can you get the exemption right after getting a high CGPA? The short answer is no. This is because there are requirements that need to be met to get exemption repayment. The possibility of getting a PTPTN exemption is high if you meet the requirements. The following are the requirements that you as a borrower must meet:
The application must be submitted within 12 months from your convocation date;
Attended full-time Bachelor's Degree course;
Successfully obtained a Bachelor's Degree with First-class Honors from IPT;
Complete your studies within the stipulated time according to the PTPTN loan offer document;
PTPTN loans do not overlap with any other sponsorship; 
Courses taken by borrowers at private universities must obtain a Full Accreditation Certificate from the Malaysian Qualifications Agency (MQA) during the loan period. 
PTPTN First-Class: Steps to Apply for PTPTN Loan Repayment Exemption 
First, you only can apply for PTPTN exemption right after your convocation. As mentioned above, you have 12 months after the convocation date to apply for it. Repayment of PTPTN exemption for those who have obtained a first-class Bachelor's Degree or equivalent now can be made via online application. 
So, you do not need to go to any PTPTN branch. Here are the five steps to apply for a PTPTN exemption that you can refer:
Go to PTPTN's official website and click on Loan Repayment;
Then, click on First-class Degree Exemption. You will redirect to another page;
You need to enter your identity card number and loan number (You can contact the PTPTN to check your loan number) before you log in to make a PTPTN Loan Repayment Exemption;
Update your study information, employment, marital status, parents' information, and others;
Upload supporting documents.
PTPTN Required Documents
You must prepare the necessary documents to make it easier for PTPTN to start your application process. Here are the required documents:
Copy of First-class Honors Bachelor's Degree or equivalent to it that has been certified (Scroll);
Copy of the transcript of examination results that have been certified;
Copy of the Accreditation Certificate from a certified MQA (for IPTS borrowers);
First-class confirmation letter (if the word "First-class" is not written in the Bachelor's Degree);
Graduation confirmation letter (if the date of graduation is not recorded on the transcript).
As a reminder, your application may be rejected if you do not meet all the requirements or do not submit the required documents. When you have prepared all the required documents, you can continue to apply for an exemption online on the PTPTN website. It can take up to 60 days for PTPTN to process your application. 
You may also need to provide additional documents when applying for it. You can contact PTPTN via phone call or live chat for more information regarding the additional documents. One more thing is you need to remember where other documents need to be verified by an officer before you can submit them. 
An affidavit to verify income;
Latest assessment tax return;
Latest EPF statement;
Confirmation letter not an EPF member for those who are not EPF contributors;
Pension statement;
SOCSO statement;
Death certificate;
Divorce certificate; 
An affidavit for untraceable cases; 
An affidavit of guardian oath.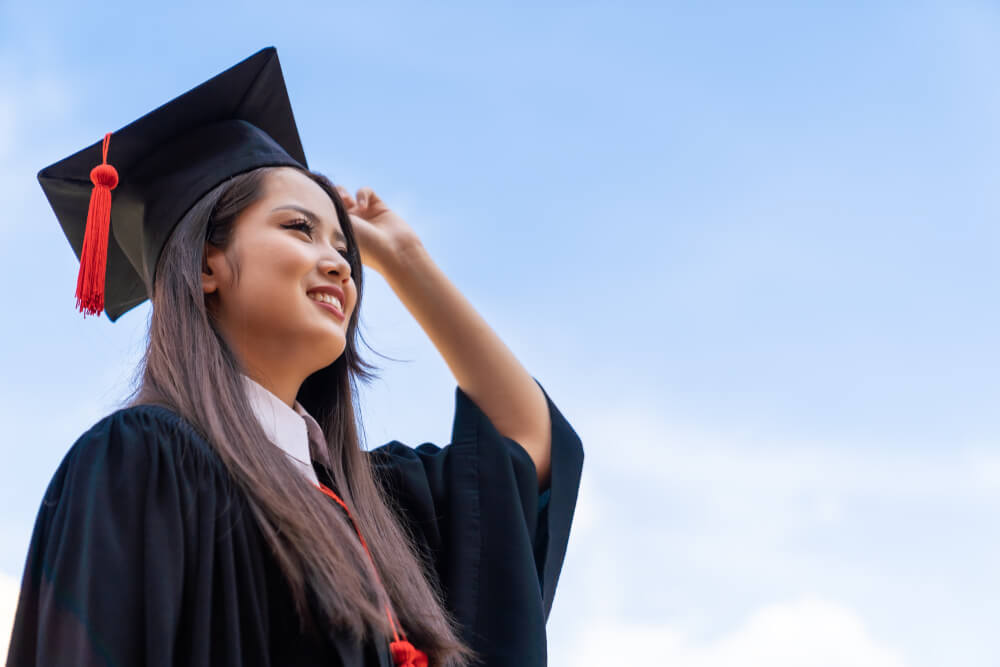 What Else Do You Need to Know Before Applying for First-Class PTPTN Repayment Exemption? 
You need to know a few more important things before applying for a PTPTN repayment exemption. You may be surprised if your application is rejected and you have to pay back the loan despite obtaining a first-class degree if you do not know these things:
If your course is a combination of a diploma and a bachelor's degree course, you will still need to pay back the loan that you had during your diploma. This is because there is no PTPTN loan exemption for diploma courses as the exemption is only given for your degree;
Pointers that are qualified for a first-class degree differ depending on the university. Therefore, you need to check with the university whether your CGPA is classified as first-class or vice versa;
The course you take must be the same as the course stated in your offer letter when you applied for your PTPTN loan. For example, if you have changed your course and taken another course halfway through your degree, you will not be eligible for the PTPTN repayment exemption. 
Do not miss your opportunity to get a PTPTN repayment exemption if you are a first-class graduate. With this repayment exemption, you can manage your money better because you do not have to worry about PTPTN debt. We hope this article will help you and good luck! 
And, if you are looking for the best car insurance, do visit Qoala website for more information. Qoala is an insurance platform in Malaysia with a guaranteed safe buying process, affordable and easy.