Having a home is the goal of many people. The house is also one of the most valuable items because of its longer, higher price. When the house is expensive and valuable, home insurance should be a priority. This article will explain all the info on home insurance you need to know.
What Is the Main Purpose of Home Insurance?
Buying a house is not like buying ice cream, which we can buy days. Most of us can only buy a home once in a lifetime. Many also spend their age to pay for a year-long housing borrowing money. Home is also a huge investment. Buy a home one thing, even home equipment can cost a lot. Don't we want to live in an empty house without any equipment, right?
When a lot of money is used to own a home, it is very important for every homeowner to have a home insurance. Home insurance can protect the home from possible risks such as house-breaking cases, fire, landslides and more. Such cases we often see in the newspapers. Some loss of thousands of dollars because his home was damaged by natural disasters. However, many are still uneducated about this home insurance.
The main purpose of this home insurance is to provide financial security in the event of an emergency and a bad situation that causes loss or damage to the property. Floods are a natural disaster that is almost every year. As a result, the house was damaged by water. There are three types of home policies that homeowners or homeowners need to know:
The Basic Fire Policy
This type of policy is a basic policy. Why is it basic? This is because in the event of a fire, the basic fire policy can only value the house, excluding household goods. You might ask, is this basic fire policy protecting only in the event of a fire? Don't worry, this policy can be expanded. People can add additional protection networks such as thunderstorms, floods, landslides, deposition and more.
This policy can protect any incidents that may cause losses and property damage but do not protect any household goods. So what if there is an insurance that also protects household goods? Don't worry, follow the second point.
Household Policy
Well, household policies are designed specifically to provide extra protection to home items. For example, in the event of a flood, it is certain that the goods in the house can be damaged. If we do not have insurance, it is also a burden to buy them as it also costs high costs. With, this type of policy can protect and you are entitled to demand for compensation by the insurance.
Homeowner Policy
The homeowner policy is a policy designed to be an additional protection other than standard fire policy. The policy also protects the physical structures of real estate such as walls, roofs, buildings, external structures and more.
Like basic fire policies, homeowners' policies also provide protection against damage caused by bad weather, floods, and many other bad risks that can happen and affect your home.
What is the importance of this type of home insurance policy? It is important to determine the level of compensation that property owners will receive in the event of bad things. In the event of any damage or loss, there are two basics of payment that can be made, namely the basis of recovery as well as the basis of damages.
The basis of recovery means that in the event of an insured incident, the owner of the policy is entitled to compensation in full value of lost or damaged goods. Whereas the basis of damages is that the owner of the policy will be compensated depending on the current value of the item compared to the basic value at the time of purchase.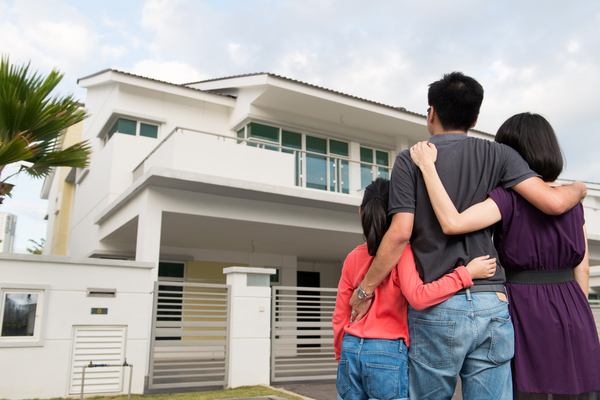 Additional Home Insurance Coverage to Consider
As homeowners, we have to protect optimally. Especially if we have used our savings that we collect hard work. By owning home insurance, you can customize other additional protection according to their needs. Below are some of the additional protection you can consider:
Landlord Insurance
Let's say you have a house, and you rent the house for a major or additional income. Suddenly the tenant did the matter by running away and leaving the arrears of rent. Already run away and pay rent, ruined the items in the house and the electricity bill and the outstanding water. As a host, we are the ones who have to bear the loss. We can sit down.
But don't worry, you can increase the protection of rental insurance coverage. This policy protects the homeowner for compensation for the incident.
Home Maintenance Protection
Not only the price of the house is expensive, the cost of maintenance of the house is also expensive. No kidding, the house is a must. Well, I don't want to let the house we buy on our own sweat points, right? But sometimes there are some unexpected situations such as water supply disruption caused by water pipes in the soil. This issue will require you to use a professional repair. The cost is certainly high. When the cost is high and we have no insurance, we are forced to remove the savings for many years.
With the addition of home maintenance protection, you will not have to worry because all costs will be borne by the insurance and savings can remain.
Kampung House Insurance
Do not remember that the village house does not need insurance, the village house also needs house insurance. Just like any other house, village houses are also exposed to risk risks such as fire, landslides, floods and more.
In fact, there is a policy designed specifically for ownership of this type of property. Additional protection of this type provides protection in terms of compensation at a time if you have an unexpected emergency.
Mortgage loan insurance
Usually, many buy homes by making a home loan with a bank. A variety of situations can happen that can make us unable to continue repayment of housing loans. This is the function of mortgage loan insurance. This mortgage loan insurance can provide protection in terms of home loan financing if the homeowner is unable to pay for certain reasons.
Each policy has their own pros and cons. Homeowners need to check their financial goals before buying any policy. Nothing is better or worse, it depends 100 percent on the needs of the homeowner. Don't rush to buy home insurance. Some are in a hurry to buy only 'original' insurance. This is because it will affect many things.
In short, home insurance is an important requirement. The house is expensive, if we can take care of it as much as we can, right? May this article help you make wise decisions.
Want to get the best home insurance? Get it in Qoala! In addition, Qoala also offers car insurance, motor insurance, health insurance and travel insurance. Simple and fast process!