Everyone has a dream of owning their first home or own residence, whether it is a subsale house or a new home. Therefore, various home loans are offered by banks or financial institutions in Malaysia to help you purchase your dream property. This article will provide a complete guide on the things to consider before you apply for a home loan, such as interest rates, types of home loans, and more.
Before Applying for a House Loan, Consider These Important Factors
Although the home buying process may appear complicated and overwhelming, understanding the correct way to manage the loan process can make it less daunting, leading to a smooth home loan process. Essentially, a home loan is a financial product offered by banks or financial institutions to help individuals finance their dream homes.
With this option, more people can afford to buy their own homes, as the loan-to-value ratio for a first home is typically around 90 percent. In other words, the buyer is required to make a down payment of at least 10 percent of the total property cost. However, the home loan ratio for a third home is generally capped at a maximum of 70 percent.
1. Home Loan Interest Rates
Prior to submitting a home loan application, there are various crucial factors to take into account, one of which is the interest rates associated with the loan. This is because a lower interest rate can result in greater savings for you. The following are two types of interest rates that should be considered:
Fixed Interest Rates
It refers to the percentage rate of the loan that has been fixed by the bank and will not change throughout the loan period.
Variable Interest Rate (Floating)
It is determined by the Base Rate (BR) which affects the Effective Lending Rate (ELR). Basically, any changes to the ELR will affect the fluctuation of this interest rate.
Factors Affecting Home Loan Interest Rate
There are many other factors that can affect the interest rate of a home loan. However, the home loan interest rate depends on the following situations:
Type of home loan;

Loan duration;

Financing margin;

Type of property;

Credit score.
Home Loan Interest Rate Formula
Any loan with a bank, whether it's a home loan, car loan, personal loan, and so on, you will be subjected to a certain interest rate. For example, the bank will impose a specific interest rate when buying a house. The following is an example calculation of home loan interest rate for your reference:
Base Rate (BR) + 1.25% = XX%
Each bank in Malaysia has a different base rate (BR). For example, if you apply a home loan with Maybank, assuming Maybank's BR rate is 1.75 percent.
Maybank Base Rate (BR) 1.75% + 1.25% = 3%
Therefore, the annual interest rate for your home loan is 3 percent. If your home loan is RM380,000 with a loan duration of 35 years, this means you need to pay a monthly installment of RM1,464.
RM380,000 x 3% = RM11,400 (Annual Interest Amount)
RM11,400/12 month = RM950
This means that out of the monthly payment of RM1,464, RM950 is allocated for the interest while the remaining balance of RM514 is deducted from the principal.
Note: The calculation is an estimate only, the actual calculation may differ depending on the type of bank/financial institution you have.
Home Loan Interest Rate 2023
The following is the schedule of home loan interest rates for 2023 (subject to change) for your guidance and reference:
| | |
| --- | --- |
| Bank (Home Loan) | Home Loan Interest Rate (%) |
| Bank Rakyat | 3.18 |
| Maybank | 2.88 |
| Public Bank | 3.10 |
| CIMB | 3.80 |
| Bank Islam | 3.32 |
| AmBank | 3.25 |
| Bank Simpanan Nasional (BSN) | 3.10 |
| RHB | 3.60 |
| Alliance Bank | 3.51 |
| Hong Leong Bank | 4.75 |
| Citibank | 3.20 |
| Affin Bank | 3.51 |
| HSBC Bank | 3.74 |
| Standard Chartered | 4.50 |
| Bank of China | 2.85 |
| OCBC Bank | 3.45 |
| MBSB Bank | 3.10 |
| UOB Bank | 3.24 |
| Bank Muamalat | 3.86 |
2. Types of Home Loan in Malaysia
Besides the interest rate, you also need to pay attention to the type of loan offered by the bank. This is because each type of loan has its own advantages and disadvantages depending on your needs. You are advised to do research and ask bank officers for clarification before making a decision. Avoid making decisions based on the opinions of others. Basically, there are three main categories of home loans offered in Malaysia that you need to know, as follows:
Basic Loan (Terms Loan)
A fixed repayment process is involved, where typically the home loan interest rate is not lowered by any extra payments. Moreover, it is not permissible to withdraw any additional payments that have been made.
Semi-Flexi Loan
This type of home loan allows you to make excess payments at any time to reduce the amount of interest charged on the loan. Furthermore, you can also withdraw the additional amount that has been paid, subject to processing fees.
Flexi Payment
Technically, it is similar to a semi-flexi loan, except that this loan is linked to your current account and the loan repayment amount will be automatically deducted from your account every month. Additionally, any excess payments can be withdrawn according to your needs.
3. House Purchase Cost
Essentially, the process of obtaining a home loan and purchasing a house is not an easy process, it requires commitment and high expenses. If you are currently searching for a home and planning to buy your first home, you need to understand all information related to the process and costs involved such as legal fees, stamp duties, down payments, and many more.
Therefore, you are advised to discuss with bank officers to obtain clear information about all fees and charges that may be imposed on you. Making a wrong move may have a significant impact, especially in terms of finances.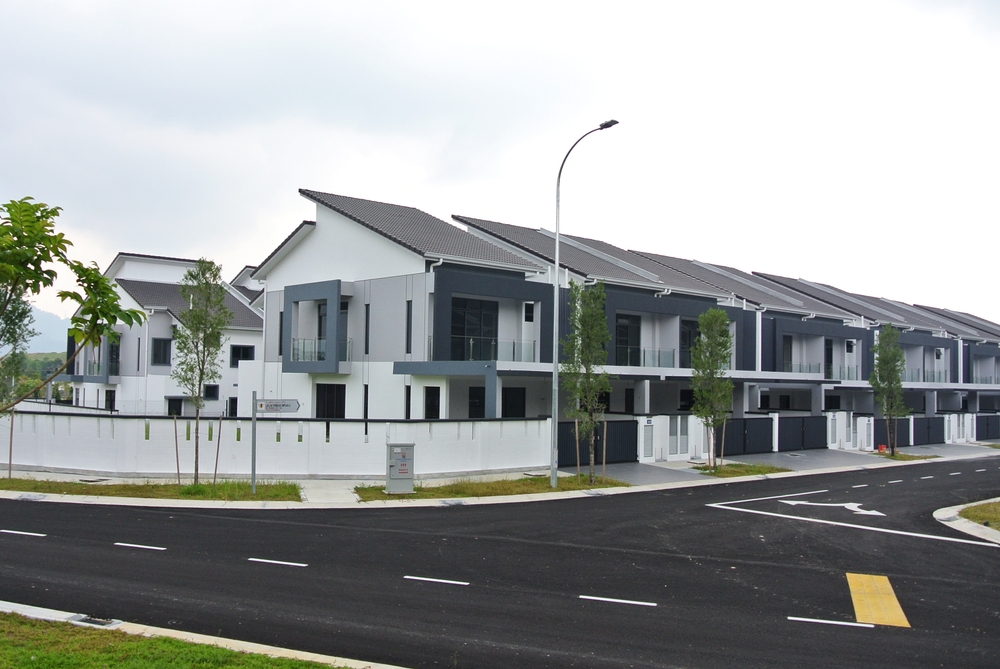 4. Terms Used in Home Loan Documents
In addition, you also need to understand the terms contained in the home loan documents (loan agreement) to facilitate your transaction and avoid misunderstandings. The following are common terms found in home loans:
Lock-In Period
Some banks impose a lock-in period, which usually lasts for about three to five years. Essentially, the lock-in period is created to cover the high administrative costs of managing the home loan by the bank. It is created to ensure that the bank receives a fair financial return. If you decide to settle the loan earlier than the agreed-upon date during this lock-in period, you are likely to be charged a penalty. Typically, the penalty rate is around two to three percent of the outstanding loan balance.
Base Rate
Base Rate (BR) is the reference interest rate used by banks before deciding on the appropriate interest rate to be charged for your home loan. Generally, banks in Malaysia can set their own interest rates based on the rate formula set by Bank Negara Malaysia (BNM) as a benchmark. An increase or decrease in the base rate directly affects the interest rate of borrowers.
Progressive Billing
If you are purchasing an under-construction or a property that is still being built, you may be required to make specific payments according to the different construction phases of the property. The amount of payment will depend on the construction status, with a higher payment required if the property is closer to completion.
Variable Rate or Fixed Rate
As mentioned above, home loans with variable interest rates are affected by the ELR. On the other hand, home loans with fixed interest rates will not change even if there are changes in the ELR. You can choose the appropriate interest rate based on your strategy and cash flow.
Margin of Financing
Financing margin refers to the amount of the loan expressed as a percentage of the total value of the house. Most housing loans in Malaysia have a maximum financing margin of 90 percent and require you to pay a minimum downpayment of 10 percent of the house price. For example, if you want to buy a new house priced at RM500,000 with a financing margin of 90 percent, you would need to pay a downpayment of at least RM50,000.
5. Home Financing in Islamic Context
In general, there is not much difference between Islamic banking and conventional banking. However, Islamic home financing fundamentally complies with Islamic law (or known as Shariah) and Islamic economic principles, and does not contain any haram elements. There are two principles in Islamic home financing as follows:
Bai' Bithaman Ajil (BBA)
Bai' Bithaman Ajil (BBA) or deferred payment sale is an Islamic banking concept used in lease-purchase financing or insurance purchases. The bank will purchase an asset owned by you or from a vendor at a cash market price and then resell the asset back to you at a purchase price including the agreed-upon profit.
Musharakah Mutanaqisah (MM)
Musharakah Mutanaqisah is a form of partnership where you become a tenant or promise to gradually purchase the ownership of another partner's share until you fully own the property. It is a form of long-term financing with fixed or variable profit rates that is usually used to finance the purchase of completed or incomplete assets, ready to be built or under construction.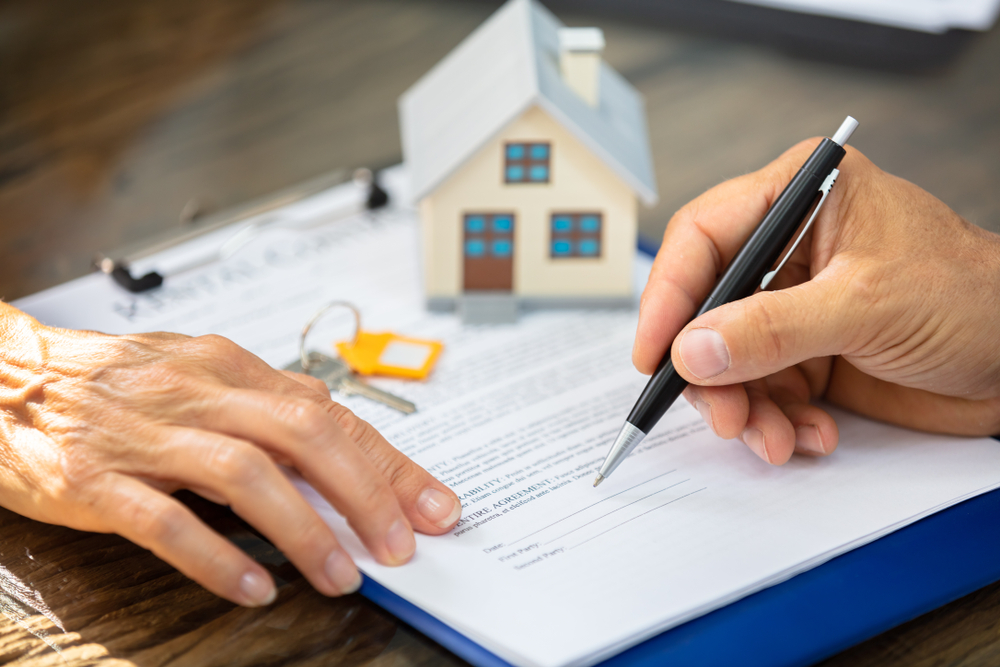 Bank Home Loan Requirements: Documents Required for Home Financing
Basically, the documents required for a home loan application process depend on the individual or borrower, whether self-employed or salaried. Here is a list of documents that need to be prepared if you want to buy property in Malaysia for your guidance and reference:
Home Loan for Private Sector/Government Employees
For Malaysian citizens who work in Malaysia, you need to provide personal documents that show your creditworthiness whether you have a fixed income or income based on commission. Below is the list of documents you need to prepare:
Copy of identity card

Booking form for property purchase

Vendor's Sales and Purchase Agreement (copy and original)

Latest three months' payslips (for basic salary only) or latest six months' payslips (for basic salary + commission)

Latest three months' bank statements (for basic salary only) or latest six months' bank statements (for basic salary + commission) to prove that the salary is credited as stated in the payslip

Latest EA form

Latest EPF statement

Latest Income Tax (Form B or BE) with proof of payment receipt

Deposit statement such as Fixed Deposit, ASB or Bonds (if available).
Home Loan for Self-Employed Individuals
For those who are self-employed or own their own business, you need to submit the following supporting documents to prove your creditworthiness:
Copy of identity card;

House purchase booking form;

Vendor Sales and Purchase Agreement (copy and original);

Latest 6 months Company Bank Statement;

Latest 6 months Personal Bank Statement;

Deposit statement such as Fixed Deposit, ASB or Bond (if any);

Business registration or SSM.
Reasons for Home Loan Application Rejection
There are many factors that can cause your home loan application to be rejected. However, typically, your application for a home loan is rejected due to the following five main causes:
1. Unsatisfactory Credit Record
Translation: In general, the bank will refer to the Central Credit Reference Information System (commonly known as CCRIS) to check the credit status and access the Debt Service Ratio (DSR) for each applicant. For individuals who have bad loan repayment records (with arrears) or are not disciplined in repaying loans (late payment), the bank may find it difficult to approve your housing loan. This is because the bank assumes that you may have difficulty in repaying your loan based on your existing poor financial record.
2. Debt-to-Income Ratio Exceeds Limits
Applicants must ensure that their debt-to-income ratio is stable to ensure that their loan application is easily approved. The debt-to-income ratio is calculated based on the total monthly commitments including individual expenses, personal loans, credit card debts, and others, divided by the net income after deducting the monthly tax deduction, EPF, and SOCSO contributions. If the debt-to-income ratio is high, there is a possibility that your bank loan application will be rejected.
3. Bankruptcy
If you are declared bankrupt or insolvent, it may make you ineligible for any type of loan including a housing loan. The bank usually refers to the CCRIS and CTOS credit reports to determine the applicant's financial status.
4. Incomplete Documentation
In addition, another factor that can cause a home loan application to be rejected is due to important documents not being complete or attached. You can refer to the complete list of loan application documents as stated above.
5. Unstable Income
In addition, unstable income is also one of the main reasons why your home loan application may be rejected. If you have a contract or temporary job, the bank may assume that you do not have a stable source of income and may not be able to repay your loan. Therefore, the bank requires the latest three to six months' payslips to identify the applicant's income stability.
We hope that this sharing can help you if you are looking to get a home loan to buy your dream house. Additionally, if you are considering the best and comprehensive home insurance for you, you may visit the Qoala website for more information. Qoala is an insurance platform in Malaysia that provides various types of insurance such as car insurance, motorcycle insurance, and medical insurance with a guarantee of a safe, affordable, and easy insurance buying process.