If you are looking for a home and planning to buy a subsale house, you must know all the information about the subsale house buying process and the costs involved. Find out everything you need to know about the subsale house such as the home buying process and the cost of buying a second hand home. You can look at this article as a checklist that you can refer to at any time.
Buy a Subsale or a New house: Which One Is Worth It?
In addition to buying a new home or being built by a home developer, buying a subsale home is also one of the most popular options for home buyers. The Department of Evaluation and Services reports that about 80 percent of all real estate transactions in Malaysia come from secondary market transactions. To answer the question of whether you should buy a subsale home or buy a new home, home ownership is very subjective and it really depends on you. Take into account other factors such as your finances and so on before buying the best home for you.
What Is a Subsale House?
Subsale's house or also known as a second hand house means that a house has previously been a owner. Subsale real estate is a real estate sold from existing owners. This means that when you buy a subsale real estate, you buy directly from a homeowner instead of a real estate developer. This subsale house is for sale may be because homeowners want to move home, migrate overseas or many other reasons. Very different from a auction house or seized house that usually occurs when the owner is no longer able to pay the monthly insurance may be due to factors such as loss of income. When the income is affected, the ability to pay the monthly installment will also be interrupted.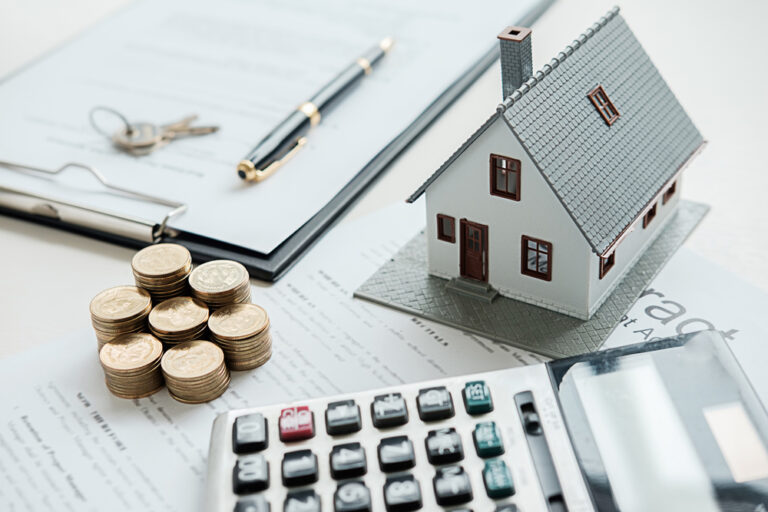 8 Subsale Home Costs You Need to Know
Undoubtedly, buying a subsale home is a very important decision and it can be a terrifying thing if you do not have enough knowledge and real estate information. Whether you want to buy the first home or this is the first time you want to buy a subsale home, the information in this article can help make things easier and at the same time prevent you from being deceived.
In general, subsale homes require greater expenses as they involve high upfront payments. Here are eight Subsale Home Buy Costs for your reference and guidance.
1. Booking Fee of 3.18 Percent
The first thing you need to do to start the Subsale home buying process is that you need to provide a booking fee of 3.18% of the subsale home price you want to buy. This money will be paid to the home agent who manages the sale process. Then, you will be given a home form booking that you need to fill in to apply for a home loan. Let's say the Subsale home you want to buy is worth RM500,000, your booking fee is required to be RM15,900 which is 3.18 per cent of the value of the house.
2. Total Home Deposit of 10 Percent
Next, you will need to prepare a deposit payment when signing a spa (sale and purchase agreement). In general, the 3.18 percent you already paid to the home agent are included in the 10 percent home deposit. This means you only have to pay the remaining 6.82 percent before you sign the spa agreement.
Let's take back the example of a house worth RM500,000, the total deposit you have to pay is 6.82 percent equivalent to RM34,100. In addition, you are advised to always be careful if the agent tries to make tricks and asks you to make more payments even if you have already paid 3.18 percent previously. This is a red flag yes and you can report to the bodies that monitor these agents.
3. Legal Fees for Sales and Purchase Agreement (SPA)
This is one of the most important factors when you buy a subsale home. You can assume that this lawyer is like a spine to make sure your Subsale home buying process is successful. A good and experienced real estate lawyer will simplify your business by ensuring that all transactions go smoothly. So make sure you choose a lawyer who is good at work and caliber. Remember, you pay for this lawyer for expertise in matters of real estate that may be outside your field of knowledge.
What about the charges you have to pay for a SPA legal fee? This amount depends on the cost of your home – the higher the value of your home, the more expensive your legal fees. Note the amount below:
SPA Legal Fee Schedule:
The following is a spa legal fee table for your guide:
| | |
| --- | --- |
| Category | Percentage (%) |
| First RM500,000 | 1.0 |
| Next RM500,000  | 0.80 |
| Next RM2,000,000  | 0.70 |
| Next RM2,000,000  | 0.60 |
| Next RM2,500,000  | 0.50 |
| More than RM7,500,000 | 0.50 |
For example, your subsale home price costs RM800,000. You have to pay as much as:
One per cent of the first RM500,000 is RM5,000.
For the remaining RM300,000, 0.8 per cent of the total equivalent to RM2,400.
Then, to find out the total amount you need to combine these two. The amount of the spa attorney fees payable is RM7,400.
4. SPA Stamp Duty
After the legal fees, you need to calculate the stamp for the spa. Stamp duty is a tax imposed on documents and legal letters such as selling, ownership, home loans or loan agreements. How do I think of the cost of this stamp? Let's take a look at the table below:
SPA Stamp Duty Calculation Table:
The following is a table of spa stamp duty calculation for your guide:
| | |
| --- | --- |
| Category | Percentage (%) |
| First RM100,000 | 1.0 |
| RM100,001 to RM500,000 | 2.0 |
| RM500,001 to RM1,000,000 | 3.0 |
| More than RM1,000,000 | 4.0 |
5. Legal Fees for Housing Loan Agreements
For legal fees of the housing loan agreement, the value of the legal fees charged depends on the amount of the housing loan rather than the home sale price. For example, if you buy a house for RM500,000 but the bank interpreted the value of the house for only RM450,000 – you will only be eligible for 90 percent of the housing loan based on the bank's evaluation. This means that you will only get a loan of RM405,000.
| | |
| --- | --- |
| Category | Percentage (%) |
| First RM500,000 | 1.0 |
| Next RM500,000  | 0.8 |
| Next RM2,000,000  | 0.7 |
| Next RM2,000,000  | 0.6 |
| Next RM2,500,000  | 0.5 |
| More than RM7,500,000 | 0.5 |
You have to pay RM4,050, equivalent to one percent of the RM405,000 loan amount given by the bank.
6. Stamp duty for a housing loan agreement
The higher the loan, the more the stamp duty is higher for home loans. For the stamp duty of the housing loan financing agreement, the percentage of payments remains the same as 0.50 percent charged on the amount of your loan.
7. Real estate assessment fees
The bank will send the real estate appraiser for the site visit of the subsale you want to buy. This also means that you have to pay a real estate assessment fee or known as the valuation fee. Similar to the costs mentioned earlier, the amount of fees depends on your subsale home value:
| | |
| --- | --- |
| Category | Percentage (%) |
| First RM100,000 | 0.25 |
| RM100,001 to RM2,000,000  | 0.20 |
| RM2,000,000 to RM7,000,000 | 0.167 |
Property assessors will conduct a home inspection to ensure that all the information is accurate. For example, in the form stating that the home you want to buy is two floors but the real estate assessor finds that the house has only one half level – such things can be a problem in the evaluation report provided. The Valuation Report will be provided for submission to the Bank.
8. MRTA, MLTA, MRTT and MLTT
When the bank wants to lend you, they will consider and take into account all the risks that may occur during the home loan period that usually takes between 30 and 35 years. Because of this, housing insurance plans such as MRTA, MLTA, MRTT or MLTT are important as they will help to settle and settle bank loan debt if the owner dies or suffer from permanent defects. Therefore, this cost should be considered if you want to buy a home to avoid difficulties in the future.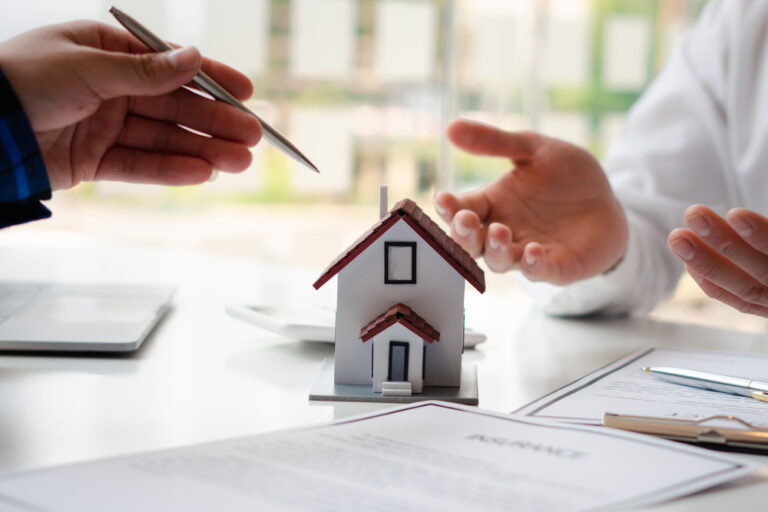 Subsale House: Advantages and Disadvantages
Here are some of the advantages and disadvantages of buying a subsale home compared to buying a new home or being built by the developer:
of Subsale House
Advantages
Disadvantages
You can do checks and surveys
In contrast to buying a home still under construction where you can only imagine the condition of the house or just visit the house for example, buying a subsale house allows you to get the right picture because the subsale home is ready and you can see with your own eyes by visiting this house . You can also evaluate your home, neighborhood and so on whether it is suitable for you to buy.
The house looks old
The subsale home you want to buy may look obsolete and requires some recovery work that will need extra costs for you to renovate your home, paint and more. 
You can move in faster
In addition, the purchase of a second hand house has no risk of construction slowly completed. Usually, this subsale buying house takes about two months if all documents, papers and related matters go smoothly.
Risk of home damage
In addition, the subsale home is also exposed to the risk of home damage. If you move in and after a few months you find any damage to the home, you cannot ask the previous owner to repair it. This means that you have to bear any risks that may have.
You can turn it into a rental house or a guest house
When you buy a subsale home, you can rent it immediately and collect monthly rentals from tenants. If you are lucky, you are a tenant who is willing to pay a higher rent than your monthly payment price with the bank. Instead of buying a new home, you need to spend a certain monthly shopping even though the house is not ready to be located.
Information about the home may not be accurate
Information about the home may be difficult to find if the house has been around for a while. Therefore, you need to get a good agent to help you do research or get information on your behalf.
Buy a Subsale home: Is It a Good Choice?
In conclusion, buying a subsale house has its own advantages and disadvantages. If you want to move home at a faster rate, this subsale home is a better choice than a home that is still under construction as the process will only take a few months. To be sure, financially preparation is very important in buying subsale home because there are many costs to bear. Hope this article is helpful for those of you who want to want to buy a subsale home.
Also, if you are looking for the best home insurance, visit the Qoala website for more info.