What is home loan eligibility? Many of the first home buyers are wondering how much a home buying salary or a residential lending qualification is according to the salary. No matter how much your salary is, if done in the right way you can buy the first home even with a salary of RM1,500. Therefore, it is advisable to know the qualifications and how to count your home loan with your salary and the factors that may result in your home loan application.
Factors That Could Affect Home Loan Eligibility by Salary in Malaysia
There are many factors need to be taken into account to determine the eligibility of a home buying salary or a home loan eligibility. Banks look at several factors before approving your housing loan including your income stability and your ability to repay your loans. It is to prevent you from being unable to repay the home loan until you are declared bankrupt.
1. Debt Service Ratio (DSR)
What does DSR mean? Basically, DSR or Debt Service Ratio refers to an individual's debt ratio compared to net income. In simple terms, it is a benchmark set by a financial institution to determine the ability of an applicant to repay the loan debt. Therefore, the Bank looks at the DSR rates before approving your loan application.
Why Is DSR Rate Important?
Banks or financial institutions refer to these rates to find out how many amounts you can provide for your income or salary each month to repay your commitment and loan. This allows the bank to evaluate your risk and ability to settle a loan if a new loan application is approved. It can also reduce the risk of borrowers' risk of repaying the loan that the bank needs to face.
What Is the Maximum Limit of DSR?
Bank Negara Malaysia sets a maximum DSR rate of around 70 percent. However, some banks set a higher or lower DSR rate depending on an individual's risk assessment or financial profile. You are recommended to refer to your bank for more info. However, DSR Bank rates are roughly 60 percent for net income individuals below RM3,000 or 70 percent for net income individuals exceeding RM3,000.
Salary to Buy a Home: Home Loan Eligibility Formula (DSR)
In short, banks can easily approve individual loan applications at low DSR rates. This is because, they are considered to have a surplus of income compared to the salaries they receive, thus allowing them to repay the loan debt without any problems. You can refer to how to calculate a home -based payroll eligibility:
i. List Your Net Income
What does a net salary mean? Net monthly income refers to gross salary after deducting fixed deductions such as EPF, SOCSO, EIS, Zakat and Income Tax Deduction. The formula for getting a net salary is as follows:
Net Salary = Gross Income – Fixed Deduction (EPF, Sosco, Income Tax)
If you have an irregular income such as overtime allowance, it should be stated for the last six months. Suppose you receive OT for six months is RM6,000 – the total amount that can be included in a net salary is RM1,000 (RM6,000/6 months).
However, it depends on the bank. There are some banks that only take about 50 to 80 percent of the average extra salary. You can refer to your bank for more info. To help you better understand, you can see examples of calculations as follows.
Suppose Mr. Amir received a gross salary of RM4,500 excluding EPF, SOCSO, Income Tax and Zakat (estimated rejection of RM500 per month). For six months, he also received an irregular income of RM3,600.
Net salary = (gross income of RM4,500 – Fixed deduction of RM500) + (overtime RM3,600/6 months)
= RM4,600
ii. Calculate Your Current Monthly Expenses or Commitments
In addition to net income, home -based salary eligibility is also measured by the amount of existing commitment. Current monthly commitment in this context refers to the existing monthly commitment fees including the following:
Car loan;
Personal loan;
PTPTN Education Debt;
Home loan;
ASB loan (ASB loan is considered a commitment if it is not enough for one year of deposit);
Credit card (credit card commitment is calculated five percent of the total arrears);
Debts with government institutions/agencies.
For example, in the case of Mr. Amir, his monthly commitment includes car debt (RM1,000), personal loan (RM500) and credit card arrears (RM5,000). To find out his monthly commitment, the following are examples of calculations for your guide:
Car (RM1,000) + Personal loan (RM500) + Credit card arrears (5% x RM5,000) = RM1,750
In addition to the existing commitment, the DSR rate also takes into account the new commitment if the loan is approved. For example, he would like to apply for a RM500,000 housing loan with an estimated monthly payment of RM2,500 a month.
iii. Calculate the DSR rate
To ensure that your DSR does not exceed the maximum limit set by the bank, you need to know the net income, existing commitment and new commitment you can find out if your salary is eligible for your own home.
DSR = (Current Total Monthly Commitment + Monthly New Home Payment)/Net Monthly Income X 100 = (RM1,750 + RM2,500)/RM4,600 x 100 = 92%
Mr. Amir's current DSR rate exceeds 90 percent. This percentage rate exceeds the maximum limit set by the bank. At this rate of DSR, Mr. Amir's loan application is likely to be rejected.
2. CTOS Report
CTOS Data Systems Sdn Bhd or CTOS refers to reports used by banks and financial institutions in Malaysia to assess credit trust and individual or borrowers' ability to repay loans.
The CTOS report shows an individual's credit risk – the higher the credit score, the lower the credit risk and the higher the chance for the bank to approve your loan application.
Credit scores are basically a good impression of your image in the eyes of lenders, banks and financial institutions. It will bring about your chances of getting a loan with a better loan interest rate.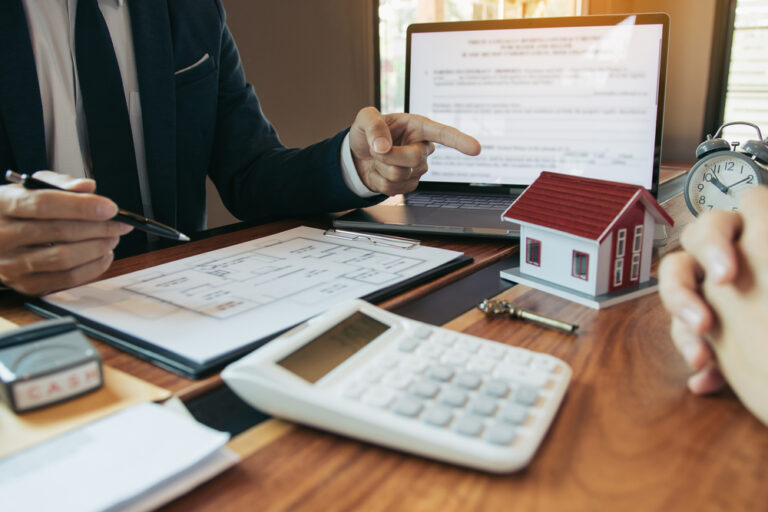 3. CCRIS Records
In short, the Central Credit Reference Information System Center Collect credit information from financial service operators in Malaysia such as banks, insurance brokers and private companies providing utility services such as telecommunications.
All information and data are then included in the CCRIS credit report and will be accessed by financial institutions such as banks to see your credit history. In other words, CCRIS records contain credit reports related to an individual such as:
Car loan debt, housing loan, personal loans and any other outstanding loans;
Application for credit loans within 12 months of approved or in the process for approval.
4. Net Disposable Income (NDI)
NDI or Net Disposable Income refers to the surplus of money you have after all the debts and monthly commitments are rejected. The Bank will refer to this balance to determine if you pass the housing loan eligibility and have a minimum balance that can help you cover the cost of living on a monthly basis. The formula for setting the NDI rate is as follows:
NDI = Net Income – All Debt Commitment (Existing) – Debt Commitment (New)
Each bank sets the NDI rates vary depending on the cost of living in locations (urban or rural). You can refer to your bank for more info. However, the minimum amount for the ideal life in the city is around RM1,500 a month. Meanwhile, the cost of living in rural areas is usually around RM1,000 a month. You can refer to the NDI calculation examples as follows:
Suppose Mr. Amir lives in Kuala Lumpur and his net monthly income is RM3,000 a month. He has a commitment that needs to be explained at RM1,500 a month. Based on the above formula, his monthly income is RM1,500 a month. This means that Mr. Amir is still eligible for a housing loan because NDI is still safe.
However, if the existing monthly commitment increases to RM2,000 a month, his NDI will go down to RM1,000 a month. His loan application may be rejected as he does not have the ideal minimum amount for life in the city despite having a good DSR rate.
Also, if you are considering getting the best and comprehensive home insurance for your new home, visit the Qoala website for more info. Qoala is a home insurance platform in Malaysia with a guarantee of safe, easy and affordable home insurance process.