Whether you're in the market for a new or used car, owning a vehicle is a long-term commitment that requires careful planning to avoid falling into high debt that could lead to bankruptcy. The cost of owning a car goes beyond just monthly payments and includes additional expenses like down payments, car insurance, road tax, fuel, and maintenance. 
Things You Must Know During the Purchase of The First Car
It may be tempting to buy a new car, but taking several factors into consideration beforehand can prevent financial difficulties. To avoid being misled or burdened with high monthly payments, it's crucial to have the proper knowledge and planning when purchasing a vehicle. 
1. Buy Car Malaysia: A Necessity or a Desire?
When considering purchasing a car, it's important to evaluate whether it's a necessity or just a desire. Before proceeding with any car-buying plan, take time to think about why you need a car. While everyone has their own reasons for buying a car, it's essential to consider alternatives like public transport or car-sharing services if your daily routine can accommodate it.
For example, if your work schedule involves frequent late-night commutes, having your own car can provide a greater sense of safety and security. Therefore, personal safety and convenience are also important factors to keep in mind when deciding whether to buy a car.
2. Budget and Financial Planning, Know the Total Cost of the Purchase
Planning your finances is crucial before buying a car, especially if you believe that owning one is a necessity. The costs of owning a car extend beyond the initial price tag and may include a down payment, interest rates, sales tax, and other expenses.
It's important to consider the actual cost of car ownership, including monthly installment payments, road tax, repairs and maintenance, car insurance, petrol prices, depreciation rates, and other factors. To help you plan your finances, you may want to check your salary eligibility to buy a car and try the 70:20:10 method. This formula allocates 70 percent of your income to daily expenses, 20 percent to retirement and children's education savings, and 10 percent to monthly commitments such as car loan debt.
3. Consider All the Choices Before Coming to a Decision
When deciding to purchase your first car, there are several important considerations to take into account, such as whether to opt for a new or used vehicle. Although many first-time buyers may be drawn to new cars, thinking that used cars are of poor quality and prone to breakdowns, the reality is that used cars can provide a cost-effective alternative to car ownership. Used cars are typically much cheaper than new ones, making them a more affordable option for those who have just started working.
Buying a car is a significant financial commitment, and careful planning is essential to avoid potential problems. It is recommended that you assess various factors and possibilities before making a decision. This includes conducting research by visiting car dealerships in person, as well as reading automotive blogs and online car trading portals to gather information about the car you want. Take the time to do your due diligence and make an informed decision that is right for you.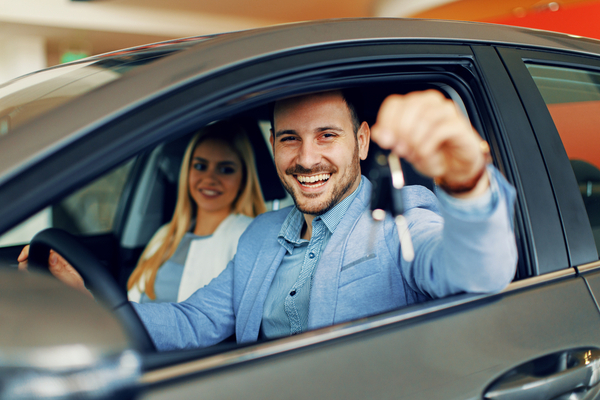 4. Buy First Car, Think Wisely Before Buying Your 'Dream' Car
Buying your first car is an exciting milestone. However, it can also be a daunting task, as there are numerous factors to consider. It is essential to approach the process with a level head and not rush into a decision. It is crucial to think about your financial situation and select a car that aligns with your budget. Choosing a car based solely on its brand, performance, or appearance can lead to a costly mistake, particularly for first-time car buyers.
It is essential to assess your driving needs and lifestyle before selecting a car. For instance, if you live in a busy city with limited parking, opting for a large car may not be a wise decision. Similarly, if you travel long distances frequently, choosing a car with high fuel efficiency should be a priority. Considering factors such as safety features, reliability, and maintenance costs can also help narrow down your options. By taking a thoughtful and practical approach, you can find a car that meets your needs and aligns with your financial situation.
5. Credit Score, Existing Loan Payment History
Having a good credit score can indirectly impact your car loan interest rate, allowing you to secure a more competitive rate and better plan your budget for your car purchase. On the other hand, if your CCRIS and CTOS credit scores fall below a certain level, typically between 300 to 651 according to CTOS, your car loan application may be rejected. A low credit score not only affects your chances of obtaining a loan but also increases the risk of rejection and higher loan interest rates.
How to Increase Credit Score
Here are some steps you can take to improve your credit score:
Update your personal information;

Pay off existing debts immediately;

Pay your bills consistently and on time;

Build a good credit history by paying back on schedule.
6. Don't Take Car Insurance Lightly
Prior to purchasing your first car, it is crucial to give careful consideration to car insurance and road tax. These two components are mandatory for legally operating your vehicle on Malaysian roads.
Typically, the rates for car insurance and road tax are influenced by the type and model of the car; the more expensive the car, the higher the associated insurance costs. It is advisable to select an insurance policy that aligns with your specific requirements.
7. Car Loan Research
Conducting a survey to select the optimal car loan can provide a preliminary understanding of the loan amount available and the interest rate charged by the bank. While first-time car buyers may be enticed by extended loan periods, lower monthly instalments, and full car loans with no down payment, these offers often involve higher interest rates. Although a lengthier loan period may reduce the number of monthly payments, it ultimately leads to an increase in the total cost the borrower must pay.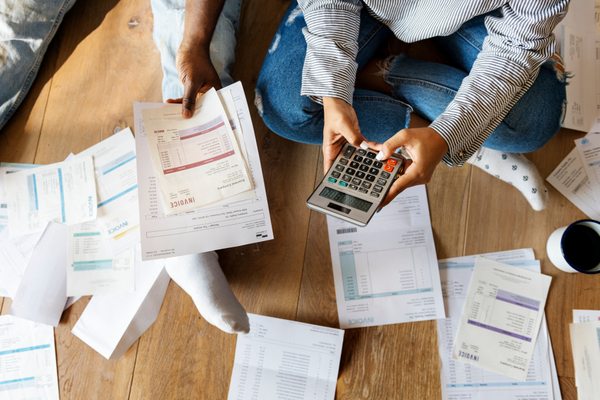 8. Understand the Car Loan Contract Terms
When buying a car, it is important to be aware that several documents or contracts must be signed, detailing the specifics of the sale. To avoid confusion or deception, it is recommended that you fully comprehend the terms of the hire purchase loan contract.
Before signing the car loan agreement, you should read and understand all the terms and conditions. This will help you avoid extra costs that might trap you later. Look closely at the agreement and make sure it doesn't state any cost increases or other unexpected charges, especially if the dealer promised to cover them.
9. Buy a Car with a Low Depreciation Value, High Resale Value
When buying a car, it is important to consider not only its initial cost but also its car depreciation value over time. A car's depreciation value refers to how much its value decreases over time. Cars with high depreciation values lose their value quickly, meaning they are not a good investment in the long run. On the other hand, cars with low depreciation values retain their value better over time, making them a better investment for the future. Cars with high resale value also fall under this category, as they are likely to sell for a higher price in the used car market.
One way to determine a car's depreciation value is to research its resale value over time. Popular car models with high resale value are often in demand in the used car market and will command a higher price than less popular models. Cars that are reliable, have low maintenance costs, and fuel-efficient are also more likely to have a high resale value. Investing in a car with low depreciation value and high resale value can save you money in the long run and make it easier for you to upgrade to a newer model in the future.
10 Factors Affecting Your Car's Resale Value
Generally, a new car will depreciate by 20 percent in the first year, followed by 15 percent in the second year and so on until the 10th year. The current value of a car is usually only about 10 percent of the original value when purchased after 10 years. Here are 10 factors that commonly affect the resale value of a vehicle for your reference:
Colour of the car;

Brand and model type;

Interior and exterior condition of the car;

Mileage or miles; 

Records, maintenance and spare parts costs

Age of car

Modification of car;

Fuel savings;

Popularity;

Current trends.
10. Buy First Car: Make Sure to Go for a Test Drive
Although you can read car reviews on the internet, it may not be the same as experiencing driving the car you want to buy. The test drive process, especially for used cars, allows potential buyers to test, evaluate and identify the quality, advantages or disadvantages of the vehicle they want to buy before making a decision.
Each car gives a different driving experience to different drivers. Therefore, you are advised to test drive your dream car to prevent you from making the wrong mistake. Here are some factors you can pay attention to during the test drive:
The comfort of the seats, especially the driver's seat, is easily adjustable;

Car lights and wipers, side mirrors and other buttons on the car dashboard work well;

Make sure there are no strange noises while driving that may indicate an engine damage problem;

Car brakes, alignment and so on;

Responsive car steering wheel, easy to drive;

Air conditioning or heating (if any) is in good condition;

The car's warning light on the dashboard lights up.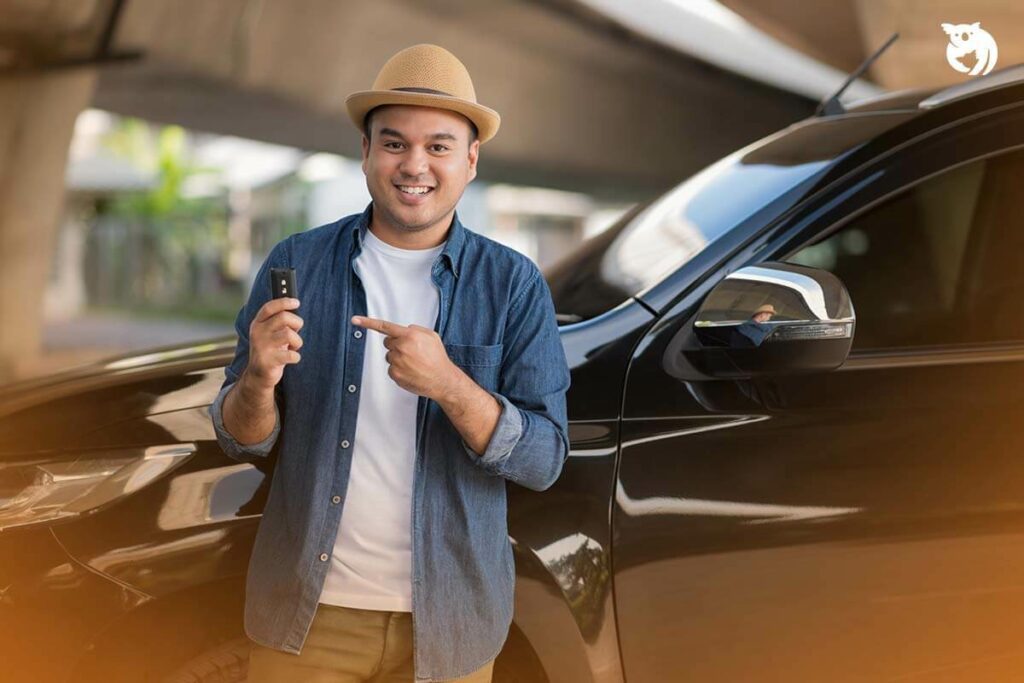 Hopefully, these first car-buying tips may help you make the right choice to buy your first car. In addition, if you want to get the best car insurance coverage for your car, let's visit the Qoala website for more useful information. Qoala is an insurance platform in Malaysia that offers a range of the best insurance options for that you can choose with affordable price offers.