Many first-time home buyers are not aware that they can make withdrawals from their KWSP Account 2 to buy a house before the age of 50 or 55. Buying a house is certainly a dream for everyone. However, when considering the high costs of buying a house such as management fees, down payment, renovation costs, and so on, most people think many times before making a decision.
5 Things to Know Before Withdrawing from EPF Account 2 to Buy a House
The increasing house prices from year to year have caused many buyers to decide to withdraw their EPF savings to cover some of the housing financing costs.
Basically, the approval for KWSP Account 2 withdrawal allows members to finance their first home purchase. This article will discuss the eligibility criteria, requirements for KWSP Account 2 withdrawal, the eligible amount to be withdrawn, and other matters related to KWSP withdrawal for a house.
1. Eligibility for Withdrawal of Account 2 to Purchase a House
KWSP allows withdrawal from Account 2 for the purpose of buying a house. If you want to buy a new house and want to make a withdrawal from Account 2, the following eligibility requirements are set by KWSP for this purpose:
KWSP member is a Malaysian citizen OR Non-Malaysian citizen;
Member has not reached the age of 55 on the date of application;
Member still has a balance of savings in Account 2 (minimum RM500).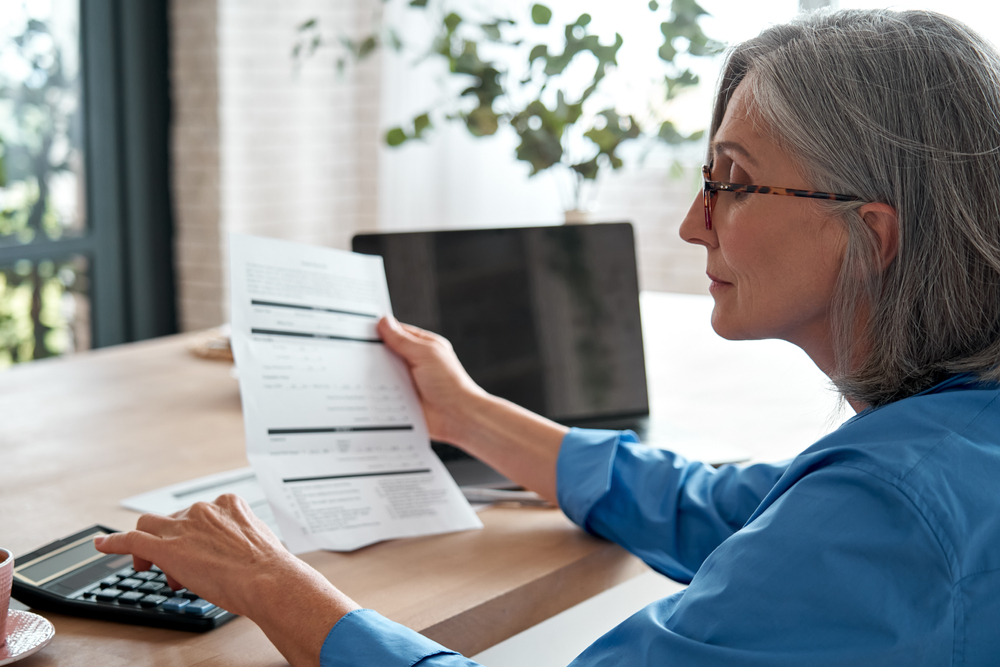 2. Conditions for Withdrawing from KWSP Account 2
The following are the KWSP withdrawal requirements set to allow members to make withdrawals to buy a house:
The member must build or buy a residential house (such as bungalows, terraced, semi-detached, apartments, condominiums, studio apartments, service apartments, townhouses, SOHO, or shop houses with residential units);
The Sale and Purchase Agreement must not exceed three years from the date of application received by KWSP;
The member has never made any Housing Withdrawal before; OR has made a withdrawal to buy the first house and has sold or disposed of the ownership and then bought the second house;
The member wants to buy a house obtained through a rent-to-own scheme from a party authorized by KWSP;
The member buys land and builds a house on it simultaneously as a package (the date of the land purchase agreement and the date of the house construction agreement must be within 6 months);
The member takes a housing loan from an authorized institution to build or buy a house with any financial institution such as:
Financial institutions licensed under the Financial Services Act 2013 or the Islamic Financial Services Act 2013;
Federal / State Government or other government financial agencies;
Member's employer;
Licensed cooperative / cooperative company (approved by the Malaysian Cooperative Commission);
Licensed insurance companies approved by Bank Negara Malaysia;
Lender authorized by KWSP; OR
In cash.
Basically, members are not eligible to apply or do not meet the requirements for withdrawal from KWSP Account 2 if:
Buying only land or a residential lot;
Renovating, repairing, or making additions to an existing house;
Ownership of property is not through a sale and purchase transaction;
Taking an Overdraft loan;
Buying a third house;
Buying a house outside the country.
3. The Eligible Amount of Withdrawal from Account 2
You may be wondering whether you are eligible to withdraw all or a portion of your KWSP savings? The table below may help you determine the amount of Akaun 2 that is eligible for withdrawal for the purpose of buying a house.
Individual Home Purchase

The difference between the house price and the loan amount plus an additional 10% of the house price – (SPA Price – Loan Amount) + (10% of SPA Price); OR
All savings from Account 2.

Joint Purchase with Family Members or Other Individuals

The difference between the house price and the housing loan amount plus an additional 10 percent of the house price – (SPA price – loan amount) + (10% of the SPA price); OR
All savings in the related buyer's Account 2, subject to the maximum amount eligible for withdrawal.

House Loan 100 Percent

10 percent of the house price; OR
All savings in Account 2.

Cash Purchase/Without Loan Home Purchase

The price of the house plus 10 percent of the price of the house; OR
All savings in Account 2.
4. KWSP Withdrawal for House: How to Withdraw KWSP Account 2 Funds at KWSP Counter
To withdraw from the KWSP Account 2, members need to visit the nearest KWSP office for fingerprint verification and to confirm that the purpose of the withdrawal application for house purchase is made by the account owner themselves.
Documents Required for KWSP Withdrawal for House Purchase
To facilitate the withdrawal process, you need to prepare the necessary documents for KWSP Account 2 withdrawal. However, KWSP reserves the right to request additional documents for KWSP withdrawal and reject incomplete and ineligible KWSP withdrawal applications for the house purchase:
KWSP Account 2 withdrawal form for house purchase or KWSP 9C (AHL) (D5) withdrawal form;
Copy of identity documents (if not a MyKad holder);
Bank account information (members are encouraged to bring their bank account book or current account copy when making an application);
Sale and Purchase Agreement for the house;
KWSP Form 3 (amendment) – if fingerprint verification fails at the counter/application by post;
Proof of Relationship (if purchasing jointly with spouse, family member, parents or siblings).

5. EPF Withdrawal for House: Steps to Withdraw EPF Account 2 Online through i-Akaun
In addition, in line with the era of digitalization, KWSP withdrawal transactions can also be done online through the KWSP i-Account. If you have not registered yet, you can follow the steps for KWSP withdrawal as follows:
How to Register for i-Akaun KWSP
Here is a guide on how to register for i-Akaun KWSP:
Register for i-Akaun at any nearby KWSP kiosk or counter – you will receive a temporary user ID and password;
Next, visit the KWSP website within 30 days from the date you received your temporary user ID and password;
Click the Login button at the top right corner, and select Member.
Enter the received temporary user ID, then click Continue;
Enter the password received during registration and click Login;
The Terms & Conditions will be displayed, select Agree and then click Continue;
You will be taken to the i-Akaun Activation page. You need to change your password and select a secret image and phrase for security purposes.
Done.
How to Withdraw Money from EPF Account 2 Online
After completing the registration, members can follow these steps to withdraw money from their KWSP Account 2 for the purpose of buying a house:
Log in, then go to the Withdrawal;
Click the New Application button to start the application process;
Duration of KWSP Account 2 withdrawal;
Payment will be issued and paid to the applicant within 15 days after the application is made, provided that all necessary documents are submitted.
Application status can be checked by viewing the transaction in the member's i-Akaun KWSP.
Hopefully, this sharing can help you if you want to withdraw savings from your KWSP Account 2 to buy your new home, whether it's a subsale house or a new home purchase. In addition, if you are looking for the best and most comprehensive home insurance for you, visit Qoala's website for more information. Qoala is an insurance platform in Malaysia that provides various types of insurance with guaranteed safe, affordable and easy insurance purchase processes.