Subsale real estate is considered unattractive for some buyers compared to a new undercon home. In fact, there are also potential buyers who are skeptical of owning this subsale because of the process of buying the subsale home that are said to be a bit complicated. This article will help you identify the subsale home buying process including other important things like the cost of buying a home for those who are looking for a new home.
9 Procedure of Buying Sub-sale House malaysia
In general, the subsale house refers to used real estate sold in the secondary market. Unlike new property or real estate in construction, subsale properties usually have existing owners who are likely to buy it from developers and decide to sell for some reason.
Undoubtedly, the process of buying a subsale home can be a scary process especially for first home buyers. However, the right steps and guidance can help facilitate the process involved. Here are nine How to Buy a Subsale home for your reference to help you buy a dream home:
1. Calculate the Cost of Buying a Subsale Home to Determine the Budget
The first thing you need to consider before buying your first subsale home is to determine your budget. By knowing your financial capabilities, it can make it easier for you to choose the right offer for you.
Buy First Home Incentives (Subsale House)
You can consider the first home purchase scheme offered by the government in determining your budget. Basically, most home incentives are offered to new homes under construction such as PR1MA schemes and so on. However, there are some other incentives offered to subsale home buyers especially in providing home deposits to potential buyers:
My First Home Scheme (for property worth up to RM500,000);
Bank Negara's affordable home funds (for property worth up to RM150,000);
MyDeposit 2022 First Home Deposit Scheme (for property worth up to RM500,000).
Home Loan Calculator
If you are unsure of the budget that works for you, you can use the available home loan calculator online. Basically, a home calculator can help you calculate the maximum amount of a eligible housing loan or the monthly payment estimated monthly payments based on your existing commitment. It makes it easier for you to plan your expenses.
Subsale real estate purchases usually require huge capital. You need to have cash in hand at least 20 percent of the value of the property. For example, if the property costs RM600,000, you will need to have at least RM120,000 (or maybe more).
However, banks will usually only approve about 90 percent of the total value of the property purchased based on the bank's evaluation. For example, you buy a house worth RM600,000 but the bank evaluates the property only RM550,000. This means that you are only eligible for about RM495,000 instead of RM540,000 as expected. Therefore, it is advisable to provide other emergency budgets for use in such contagious situations.
Subsale House Costs
Here is the estimated cost of buying a home for your guide. Assuming your preferred subsale home is priced at RM600,000 – the budget breakdown you need is as follows:
Cost
Amount
Cost Calculation
Down payment
Minimum of 10%
RM600,000 X 0.1 = RM60,000
Stamp Duty
SPA Stamp Duty and Memorandum of Transfer (MOT)

First RM100,000 – 1%

RM100,001 to RM500,000 – 2%

RM500,001 to RM1,000,000 – 3%RM1,000,000 and above – 4%

Housing Loan Agreement Stamp Duty

0.5% of the loan amount (90% of the property value)
SPA Stamp Duty and Memorandum of Transfer (MOT)

First RM100,000: RM100K X 0.01 = RM1,000

RM101,000 – RM500,000: RM400K X 0.02 = RM8,000

Next RM100,000: RM100K X 0.03 = RM3,000

Housing Loan Agreement Stamp Duty

0.5% of the loan amount: 0.005 X RM540,000 = RM2,700
Home insurance
Usually 4% of the property value
RM600,000 x 0.04 = RM24,000
Valuation fees
First RM100,000 = 0.25%

Subsequent balance up to RM2 million = 0.2%
First RM100,000 = RM100K X 0.0025 = RM250

Next balance RM500,000 = RM500K X 0.002% = RM1,000
Legal fees
Legal Fees for Sale and Purchase Agreement (SPA)

First RM500,000 – 1%
Next RM500,000 – 0.8%
Next RM2,000,000 – 0.7%
Next RM2,000,000 – 0.6%
Next RM2,500,000 – 0.5%

Legal Fees for Housing Loan Agreements 

First RM500,000 – 1%
Next RM500,000 – 0.8%
Next RM2,000,000 – 0.7%
Next RM2,000,000 – 0.6%
Next RM2,500,000 – 0.5%
Legal Fees for Sale and Purchase Agreement (SPA)

First RM500,000: RM500K X 0.01 = RM5,000Next RM500,000: RM100K X 0.008 = RM800

Legal Fees for Housing Loan Agreements 

First RM500,000: RM500K X 0.01 = RM5,000
Next RM500,000: RM100K X 0.008 = RM800

Agent fees
About two to three percent of the property's value
RM600,000 X 0.02 to 0.03 = RM12,000 to RM18,000
Repair and Renovation
About two to three percent of the property's value
RM600,000 X 0.1 = RM60,000
Total
RM189,550
In addition, consider the cost of renovating the subsale home purchased into your budget. Some buyers tend to buy outdated subsale homes. Although this second hand home is offered at a cheaper price compared to the new home, the cost of upgrades that need to be borne to re-beautify the purchased home may cost a double (or maybe more) than the cost of buying depending on the home condition.
2. Identify the Best Subsale House for You and Your Family
The process of buying real estate especially the subsale houses requires large capital and long-term commitment, regardless of whether the property purchased is used for personal use or for investment purposes. You are advised to find a subsale home that suits your needs that can offer you the advantages and benefits of your own.
Criteria Should Be Emphasized When Buying a Home
Basically, there are many factors that need to be considered before choosing subsale real estate in Malaysia that are appropriate for you, including geographical factors, locations, infrastructure and basic amenities and so on. Here are some of the main factors that need to be taken into account when buying a subsale home.
i. Location
The location of the property plays an important role before buying a home doesn't matter if the house is purchased for personal use or investment. However, these criteria are usually different depending on the purpose of your ownership. For example, the purchase of real estate for self -use at locations next to the LRT station may not be as appropriate due to noise and is usually crowded with the public especially during peak hours, but this kind of home ownership is very practical when it comes to buying it as an investment.
ii. Security
One of the advantages of buying a subsale home is that you can visit, view and explore the units you want to buy. You can walk around the neighborhood especially at night, be friendly with the surrounding residents to ask about the safety aspects of this location. This is because, security aspects are one of the most important things to consider. Basically, home units in the housing area promise better aspects of safety than open residential areas
iii. Workplace Location, Basic Amenities
In addition, consider the factors of home location to work and public facilities available in your area such as schools, supermarkets, public facilities, mosques and more. These are other criteria that need attention for your comfort. It will also determine how early you need to get up to work to avoid traffic jams during peak hours.
iv. Road Access, Public Transport
In addition, Identify whether the housing area you want to buy has good road access as well as public transport facilities such as LRT, MRT or highways and so on.
v. Size
The size of the property also plays an important role. The growing number of family members requires a larger home for comfort. Meanwhile, if you are a single or just married, a simple studio unit is sufficient for your comfort.
vi. Real Estate Age
The age of a unit you want to buy is also an important factor to consider. This is because, old homes may require more maintenance and repairs especially involving structures, electrical systems and so on.
3. Choose a Home in a Budget Range, Compare Prices
In general, the subsale house is offered at different prices depending on the type, home condition and location of the neighborhood. If the houses purchased are in urban areas, the prices offered may be slightly expensive compared to homes in the suburbs. In fact, any damage or repair work that needs to be done can also affect the final price of the house.
Therefore, it is advisable to pay attention to any form of damage to the home you want to buy such as water leaks and so on as the subsale is not subject to defect liability period (DLP). This means that you have to bear the cost of repairs in the event of any damage.
If you want to make a more comprehensive real estate assessment, appoint a professional private appraiser to help you. There are some owners who place higher property prices than market value to create a higher perception of property value than it should be. Therefore, make sure you compare the price given to the actual evaluation report provided by the professional.
You can use the online platform as follows to help you know the current real estate value and sales data based on actual data:
Real Estate Information Center;
Department of Evaluation and Real Estate Services.
If necessary, seek the help of real estate agents who have the skills and market knowledge in your choice. This way, you can find out the trend of purchases, neighborhood locations, types of real estate or other situations that may be encountered. In fact, agents will usually try to get the best home that meet your financial needs, needs and abilities.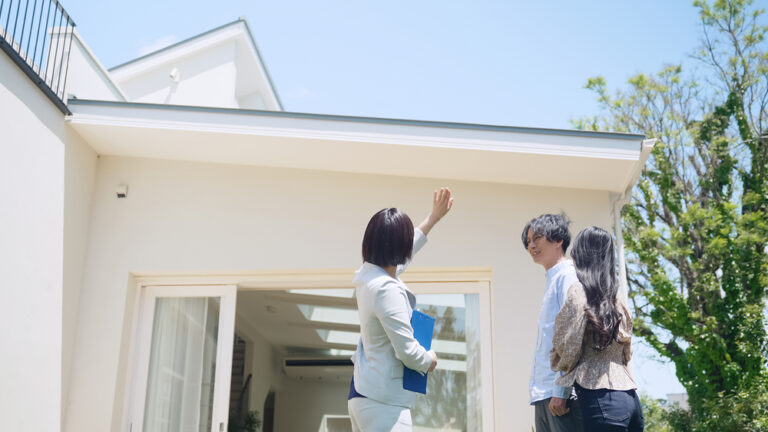 4. Apply for Housing Financing
Once you have found your dream home, you can start finding and identifying the right home loan for you. The duration of housing loans is usually between 30 and 35 years depending on the type of loan selected. If you are a government employee or work in the public sector, you can consider a government home loan or LPPSA loan. You can review the government housing loan requirements or government housing loan eligibility with the Public Sector Housing Financing Board (LPPSA).
If you are a private employee, you are advised to carefully compare and select a bank that offers competitive interest rates. For example, assume you buy a property for RM600,000, a home loan for 30 years with a 3.4 percent interest rate. You may be bound by a installment of RM2,395 for the next 360 months. Therefore, it is advisable to compare existing offers and make the right housing financing packages. Low interest rates of housing loans can prevent you from burdened with high monthly commitment.
Also, before applying for any housing financing, you need to make sure your CCRIS and CTOS credit records are in good condition to avoid your financing application.
5. Set up a List of Inventory, Signature of Sale and Purchase Agreement (SPA)
The sale and purchase agreement (SPA) is a very complex legal document. It details the terms and conditions of sales, with legal terms that are difficult to understand. Therefore, you need to make sure all the details of the subsale home are described and stated correctly – these include details on home renovations, additions, upgrades or connections previously made. It is to avoid any dispute or misunderstanding in the event of anything.
Also, it is important to make sure all the details match the condition of the home you have seen with your own eyes. For example, the number of parking space included with the condo unit you buy is clearly stated in the SPA to avoid any future disputes.
6. Confirm the Loan Agreement
The process of signing a loan agreement with the bank is one of the most important subsale home buying processes. It is to confirm your financing and signs of your consent with the terms and conditions stated by the Bank. It is advisable to review and ensure the amount, housing loan interest rate, loan period, terms and other terms set forth in the agreement are accurate and correct.
If necessary, appoint a real estate lawyer before buying a subsale home to make sure you get a fair offer and help you review an agreement as a real estate lawyer understands the clause and conditions of the agreement better as well as having a broad experience and understanding the intricacies and bureaucracy of the office in the office Land. In fact, it will also simplify your business as all related matters will be managed by your lawyer.
7. Transfer of Title
The home transfer process is one of the final processes before you become a legitimate subsale homeowner. Basically, the process of exchange of possessions refers to the document signed by the buyer to perform the transfer of the right of the seller. This process is also known as a memorandum of transfer or memorandum of transfer (MOT). By signing this document, it indirectly confirms you as a legitimate new homeowner.
8. Submission of Vacant Ownership Notice
The notice of vacant ownership or known as Vacant Possession refers to the process of delivery of the vacant home and any other equipment and furniture listed in the sale and purchase agreement (SPA) to the home buyer after the home purchase transaction is completed. Basically, the submission of the vacant ownership notice depends on the payment of the price of the property and the agreed upon (ageded appointments). It refers to a list that details all bills paid by the previous owner including sinking funds, water bills and management fees.
This additional payment needs to be explained to the owner as you have taken over the vacant ownership and the original owner can no longer use the property including its facilities.
9. Subsale Home Buy Process: Change Name
Upon completion of all the subsale home purchase processes mentioned above, you can now begin the process of changing the name of the utility and management bills. Here are three common things to do for your reference and guidance:
Change the Name of the TNB Bill, the Utility
Buy a subsale home means that you need to face several processes of changing the name of the TNB bill and other utility bills such as Indah Water and so on from the original owner's name to your name. Here are two ways to change utility bill names for your guide:
i. Open a New Account
The process of opening a new utility bill account requires a deposit, and usually the amount of deposit charged depends on the type of home. After the new account is opened, the old account needs to be canceled by the original owner and any arrears (if any) must be explained before the old account can be closed. Once completed, the deposit will be submitted to the original owner.
ii. Connect your Old Account
Usually, the process of connecting the old account only involves changing the owner's name. However, you will need to refund the utility bill deposit payment to the original owner as the original deposit will not be returned by the service provider if the old account is not canceled.
Change Name of Door Tax Record
In order to change the name of the door tax record, the new owner must attend the Municipal Council or the District Council for the name change process. This process is subject to specific service charges and you need to bring the following documents to simplify the business:
Photocopy of identity card;
Copy of spa;
Copy of the grant (which has been transferred to your name);
A copy of the latest door tax.
Change Name of Maintenance Bill and Service Charge
When you buy a Subsale home, you need to notify the Build Management Body (JMB) that you are the new homeowner. This is to enable management to update existing records including maintenance bill and service charge.
Hopefully sharing this subsale home-based home process can help facilitate your first second hand home purchase. In addition, you can also visit the Qoala website for more information on home insurance. Qoala is a simple, transparent and fast -paced insurance platform with competitive and affordable price offer.