Are you interested in making an ASB financing to invest? In short, ASB Financing also known as ASB loan and ASBF are loans that you can make to make larger investments in your ASB savings account. This article will explain seven important things you need to know about this loan.
Should You Apply for ASB Financing?
As you may already know, ASB is one of the popular low-risk investment options for bumiputeras because of its consistent annual dividend returns year after year. This factor is enough to attract many investors out there to open an ASB account.
When you invest in ASB, part of your money will be invested in Bursa Malaysia shares. Should you make an ASB loan for investment purposes on this platform? Know the following seven things before using this platform:
1. What Is ASB Financing?
The concept is simple, you can see it as an ASB investment loan facility that allows you to borrow money to buy ASBF certificates. ASB loan means you make a loan or financing from selected ASB bank agents such as CIMB, RHB, Maybank and so on to make ASB investments.
This ASB loan facility allows you to invest a larger amount and get a higher return. For example, you borrow RM100,000 from the bank of your choice, this amount will be deposited into your ASB account. Then, every year when the dividend is announced, you will be able to see the dividend results in your ASB account.
In other words, you actually owe the bank money to invest in ASB. When you take out a loan, you must repay the borrowed amount. You as a borrower will have to pay a certain amount in a certain period of time to the bank every month.
2. Difference between ASB Savings and ASB Loan
So, you may be wondering why many investors choose to make ASB financing when they can just make ASB savings. What is the difference between ASB savings and ASB loan?
ASB Savings
What is self-storage ASB? When you make ASB savings, you invest using your own money. Each month, you may determine the amount of money to invest from your monthly salary to be included in the ASB investment.
For example, you can invest RM200 a month into an ASB account throughout the year until the dividend is announced. It should be noted, the dividend rate by making your own savings may be lower when compared to the ASB loan dividend return.
Let's say you save RM200 every month, the accumulated amount after 12 months is RM2,400. Then, let's say the ASB dividend rate for the year is 5 percent. Your annual dividend return is RM120.
ASB Loan
As stated above, ASB loan or this ASB loan you use money borrowed from the bank. The dividend rate that will be received is also higher when compared to ASB savings.
After your loan application is approved, you need to make monthly installment payments to clear your loan. Otherwise your CCRIS record may be affected if you miss a payment. Here are the differences between ASB savings and ASB loans:
| | | |
| --- | --- | --- |
|   | ASB Savings | ASB Loan |
| Minimum Investment Amount | RM10 | RM10,000 |
| Maximum Investment Amount | RM200,000 | RM200,000 |
| Returns | Not profitable but the margin is higher | Leveraged returns, but lower margins |
| Extra Cost | None | ASB loan costs and Fees need to be explained such as documentation and management |
| Interest Rate Risks | None | Affected by changes in BLR rates |
| Lock-In Period | None. You can redeem units for cash at any time. | You cannot sell units purchased within two years. However, you can withdraw cash from ASB's annual dividend. |
3. Check Your ASB Loan Eligibility Before Registering
To apply for ASB Financing, there are several conditions that you must meet. Each bank that offers an ASB loan sets different conditions. So, you need to consult your agent to make sure you meet the conditions to apply for an ASB loan. In general, the following are the terms of ASB loans:
Malay or Bumiputera
Aged 18 years and above
Fixed income, minimum 3 months salary slip; if doing business, the company statement must be stated within 6 months
Not blacklisted by any bank including CTOS and CCRIS records
As for the required documents, you need to prepare:
Application form
Photocopy of identity card
A copy of your bank statement or pay slip for the last three months
A copy of the front of the ASB account book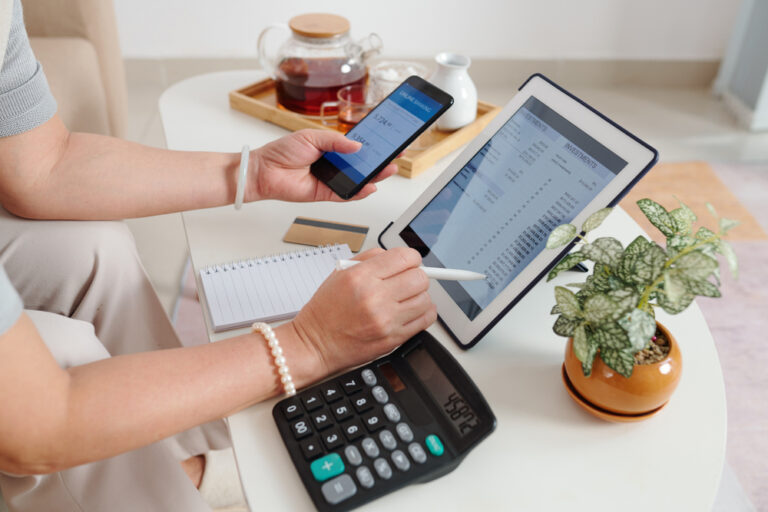 4. How to Apply for ASB Loan?
If you are eligible and interested in making an ASB loan, you can follow the four steps below:
i. Determine Your Income Including Commitments
Langkah pertama, anda perlu kenal pasti berapa jumlah pendapatan anda selepas tolak komitmen perbelanjaan bulanan seperti bayar loan kereta, pinjaman perumahan dan sebagainya. Pastikan juga rekod CCRIS dan CTOS anda berada dalam keadaan yang baik.
The first step is to identify how much your income is after deducting monthly spending commitments such as car loan payments, housing loans and so on. Also make sure your CCRIS and CTOS records are in good standing.
ii. Calculate Your DSR
Next, you should calculate the DSR ratio (Debt Service Ratio) to ensure that your monthly budget does not run away. The way you calculate DSR is to divide your total monthly debt repayment amount by your net income after tax and EPF deductions.
iii. Check the Loan Amount You Can Apply for
You can use the ASB loan calculator on your ASB agent platform to get an estimate of the amount you can borrow in the maximum loan period.
iv. Get your ASB Loan
The ASB loan interest rate depends on the bank you choose. To find out exactly the monthly repayment of your ASB loan, contact your bank for more information.
5. Best Banks for ASB Loan
You are free to compare and choose banks that offer ASBF. Each bank offers different packages for this ASB loan service. For example, there are banks that charge high interest but offer other benefits and there are also banks that charge low interest but do not offer other benefits.
This choice depends on your decision after making the assessment. You are advised to get advice from financial experts or banks that offer ASB loans. Here are the banks that offer this service for your reference:
Bank
ASB Loan Package
RHB Bank
ASB Financing
Easy-ASB
Maybank
Maybank ASB Financing
Maybank ASB Financing-i
BSN 
BSN MyRinggit ASB
Ambank
Term Financing-i secured by ASB / ASB 2 certificate
Term Loan ASB /ASB
CIMB Bank
CIMB ASB Financing
Affin Bank
Affin ASB/ASB2 Loan
6. Advantages and Disadvantages of ASB Loans
The main goal for investors when making an ASB loan is to get a higher dividend amount. By making an ASB loan, you can invest an amount of RM10,000, RM50,000, RM100,000 up to RM200,000. Here are the advantages and disadvantages of ASB loan:
Advantages
Disadvantages
Investing larger amounts
You can potentially get high annual dividend returns.
ASB return risk is low and interest is high
This will cause your margins to be low and returns to decline as well.
Improve credit score
When you repay your loan every month, the credit score will increase.
Can damage credit score
If you fail to repay the loan, your credit score will be affected.
Cultivate the habit of saving Most investors pay off ASB loans as soon as paychecks come in. This concept can also be called as Save First, Spend Later.
Low liquidity
Can I withdraw ASB loan money? Unlike conventional ASB that you can withdraw money at any time, you can only withdraw ASBF's annual dividend in lump sum.
7. After Making a Loan, What Can You Expect?
You are advised to get advice and opinions from friends or family members who have experience with ASB loans. The main purpose of ASB loan is to get a higher annual dividend return. It should be noted that this investment is a long-term and low-risk investment. In other words, this investment has the potential to provide high returns in the long term because the risk is very low when compared to other investments such as crypto, NFT and so on.
You as an investor need to calmly manage your finances and repay your ASB loan every month to the bank you have chosen. Make sure you can afford to repay the loan and don't borrow too much as it will burden you.
This ASB loan is a loan and you have to pay it back. For example, when you borrow RM50,000 from the bank, you have to pay it back along with the bank's profit rate. This means that you will repay the loan to the bank more than the RM50,000 borrowed. Happy to say, instead of borrowing RM50,000, pay back the loan of RM50,000.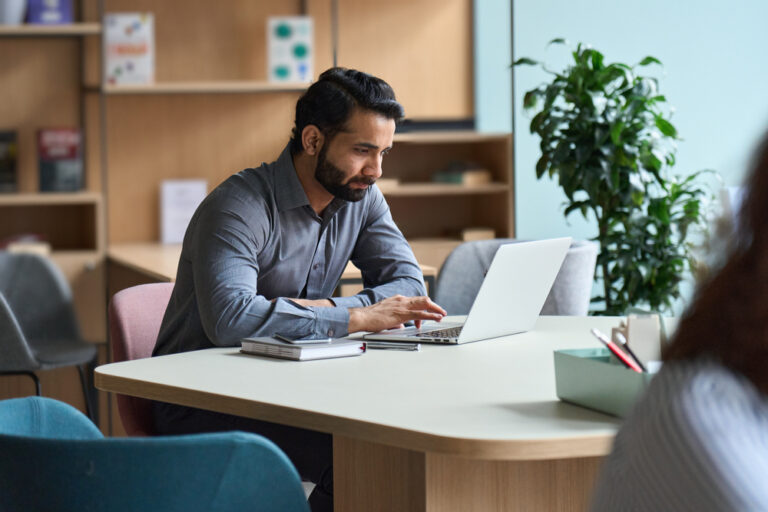 ASB Financing 2022: Is It Worth It?
Until today, ASB loan is still profitable and gives good returns to investors out there. There are many ASBF investing techniques that you will come across but you need to be careful because there may be techniques that are not suitable for you. Therefore, it is important that you understand the best strategy in managing ASB loans.
When you start taking an ASB loan, you have the responsibility and commitment to repay the loan every month. However, if you are unable to do so, you can choose a safer option which is to invest manually in conventional ASB without using the ASB loan service. It is hoped that this article will help you to some extent to make an investment decision. The choice is in your hands, you alone can determine your financial capabilities.
Also, if you want to get the best car insurance price, cheap motor insurance price or the best home insurance, visit the Qoala website for more info. Qoala provides the best range of insurance services according to your needs and budget.