Are you looking for the best dashcam in Malaysia? For many drivers, especially those who have experienced road accidents, a car dashcam is a lifesaver. Installing a dashcam is the best way to ensure that you have a record or evidence in case of an accident. Dashcam stands for "Dashboard Camera," and in this article, Qoala will explain 8 tips for installing a dashcam right now!
Is it Important to Install a Dashcam Now?
Accidents can happen unexpectedly, right? When driving on the road, there is always a possibility of experiencing an accident. Have you ever scrolled through social media platforms like YouTube, Facebook, Twitter, TikTok, and seen accident videos recorded through dashcams? Without dashcam footage, no one might believe the cause of the accident.
The Malaysian Institute of Road Safety Research (MIROS) reports that 80.6 percent of accidents are caused by human negligence, including reckless driving and failure to comply with traffic regulations.
The main purpose of a dashcam is to meticulously record every detail that occurs on the road and inside the car, and it can be used for various purposes.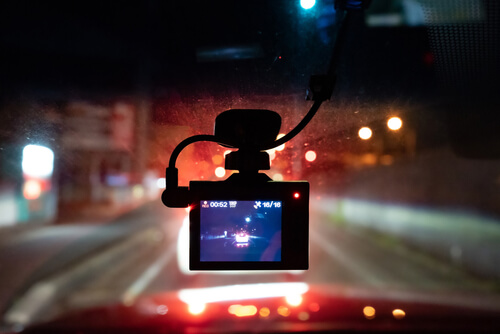 Strong Evidence
A dashcam provides the strongest evidence to defend yourself in case of a car accident. You can prove that you are not at fault by showing the dashcam footage.
Without video evidence, other drivers may claim that you are responsible and may force you to pay for damages. Therefore, it is better to install a dashcam as a precautionary measure because it can save you a lot of time, money, and trouble in the long run.
So, when an accident occurs or there is an attempt to steal your car, the dashcam footage will save you because you have solid evidence.
Preventing Insurance Fraud
Believe it or not, there are drivers on the road who intentionally cause accidents. But why? Don't they have anything better to do than get involved in accidents?
If you want to know, some drivers deliberately cause car accidents just to blame others and extort money from the victims. This is known as insurance fraud.
Don't let yourself be deceived! A dashcam will help you avoid this situation because you have recorded evidence.
Knowing Everything that Happens to Your Car
Have you ever noticed scratches or damages to your car but didn't know the cause? Most likely, such incidents occur when you are not in the car.
With a dashcam that has a parking mode feature, you can identify and determine the cause of such incidents. Maybe someone parked next to you hit your car while trying to get out of the parking spot and didn't take responsibility. So, from now on, you can "catch" irresponsible drivers like them.
From a legal perspective, installing a dashcam is not wrong as long as you use it for the right purposes, such as providing evidence to the police, insurance companies, and the court in case of an accident.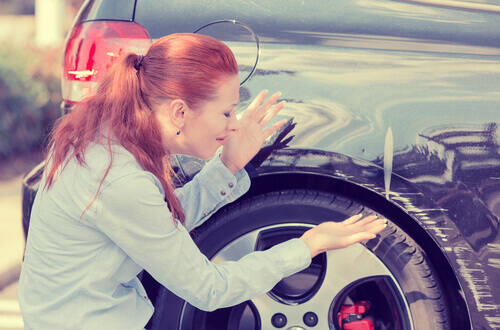 8 Tips for Choosing the Best Dashcam in Malaysia
Now that you know the importance of a dashcam, Qoala will share 8 special tips with you. On platforms like Shopee, Lazada, and others, you can see numerous options with different prices. What budget do you need to install a dashcam?
Before you make a purchase, first identify the types, features, and models of dashcams. Then, you can make a more informed comparison and choose the most suitable one.
1. Dashcam Recording Quality and Resolution
This is the first thing you need to check. With the appropriate resolution and quality, you can obtain clearer dashcam footage.
Imagine if you were involved in an accident and your dashcam recording couldn't identify the license plate of the other vehicle. It would be a waste of money to invest in an expensive dashcam without being able to capture crucial details.
Make sure your dashcam has a minimum resolution of 720P. For better quality, consider getting one with a resolution of 1080 or 2K.
However, keep in mind that the primary purpose of a dashcam is to capture license plates clearly, not to record the most aesthetically pleasing videos. Additionally, higher resolutions will require more memory in your dashcam.
2. Dashcam Memory
Dashcam recordings are stored in a memory card. It's important to note that higher video resolutions and quality result in larger file sizes.
You can find memory cards with capacities such as 8GB, 16GB, 32GB, 64GB, 128GB, and more. It's advisable to purchase a memory card with a larger capacity.
Also, ensure that your dashcam's memory card is removable and replaceable. This will make it easier for you to store videos if needed.
3. Night Vision
Recording journeys during the day is usually easy for a dashcam. But what about at night? Therefore, you should ensure that your dashcam has night vision capabilities. It will ensure that the recording quality at night is optimal.
It's even better if your dashcam is equipped with High Dynamic Range (HDR). You'll find that your video recordings are much clearer at night.
It's important to have a functioning dashcam during nighttime as there's a higher risk of accidents. Especially on poorly lit roads, where other vehicles may be traveling at higher speeds due to less congested traffic.
4. LCD Display
Next, make sure your dashcam is equipped with an LCD screen display. What's the purpose of an LCD? The LCD screen makes it easier for you to adjust the recording angle at any time and watch the recorded videos without needing a computer screen.
5. Parking Mode
Dashcams with parking mode feature are usually more expensive than regular dashcams. However, many people believe it's worth the additional cost to ensure that all incidents involving their vehicles are recorded.
With parking mode, you'll be able to know what happens to your car when you're not around it. From now on, you'll be able to identify the causes of sudden scratches or damages to your car while it's parked.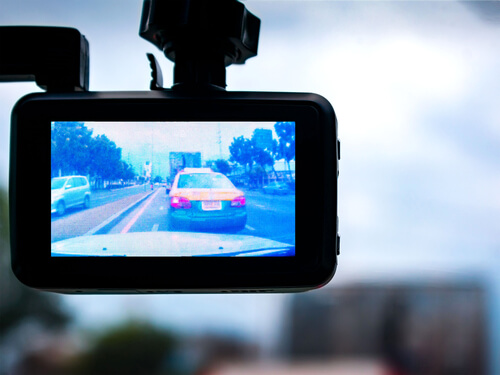 6. GPS
The GPS feature in a dashcam automatically records the location and speed of your vehicle in the video footage. Models with GPS capability usually come with software to view the recorded data.
7. Wi-Fi Connectivity
By getting a dashcam with Wi-Fi connectivity, you can easily view the videos directly on your smartphone.
8. Dual Camera
Install a rear-facing dashcam as well. You can obtain footage as evidence if your vehicle is hit from behind or other similar incidents.
We hope this article helps you when choosing the best dashcam. Additionally, if you're looking for the best car insurance, get the best car insurance at Qoala.