Kuala Lumpur, 29 August 2022 – Local sensational artist Elizabeth Tan takes the lead with Qoala Malaysia's Merdeka and Malaysia Day campaign, #QoalaHadir, happening from August 29 to September 16, 2022. Sharing the stage with Tan are social media influencers Elyshia Abegail, Robin Lim, and Satthiya Kandi.
The campaign centred around "Bebas" (Freedom), "Bahagia" (Happiness), and "Tenang" (Peace) and will see Tan, Abegail, Lim, and Kandi sharing the challenges of everyday life and how Qoala's easy-to-use and affordable insurance and takaful marketplace has helped them achieve freedom, happiness, and peace.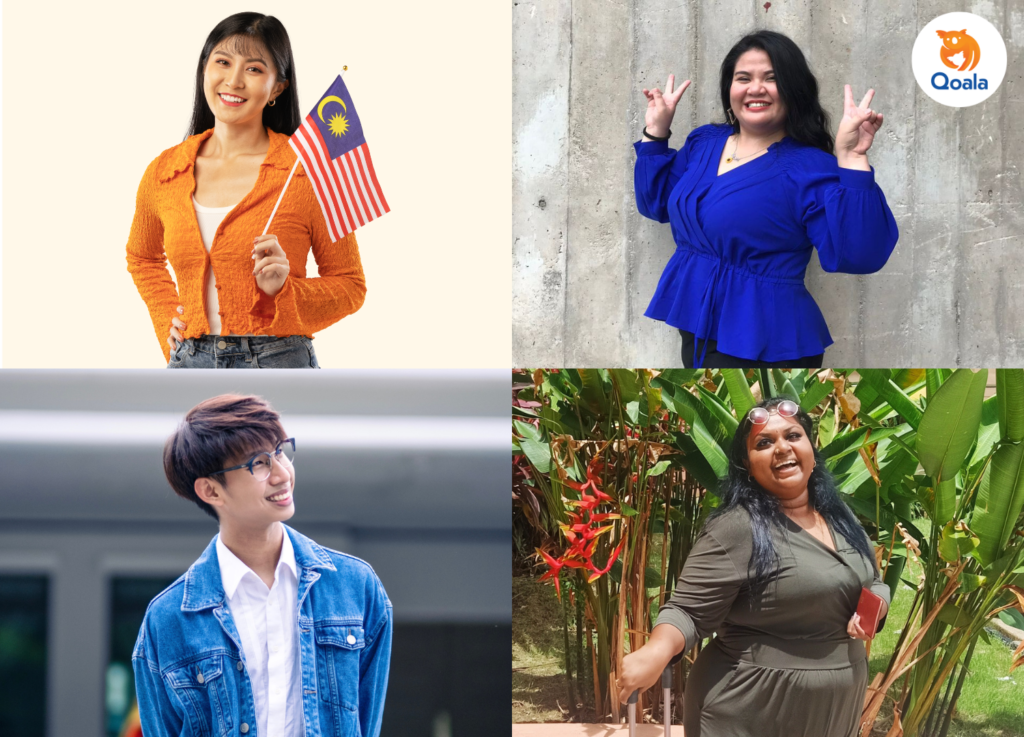 Content Marketing Manager Ramen Hasniran said "The four influencers from different walks of life signify Malaysia as a multicultural and multiethnic country. As we celebrate our independence and the formation of Malaysia, we owe it to every Malaysian for the progress we've made".
During the campaign period, customers will get a discount of up to 55% on car insurance and takaful and up to 35% on health insurance. Customers will also stand to win a lucky draw with a total prize amounting to RM11,000.
Visit qoala.my to compare and buy insurance protection at an affordable price, today!
---
About Qoala
Qoala is a startup in insurance technology (insurtech) with a mission to democratise insurance through a combination of new product development supported by machine learning-based claim processes. Qoala operates in three countries; Indonesia, Malaysia, and Thailand offering various insurance and takaful protections ranging from motor vehicles, property, personal accidents, travel, and health that can be accessed quickly, easily and transparently through the Qoala application or website.
Media Contact
Jeremy JEESANDARAN | PR Associate, Qoala Malaysia | jeremy@qoala.my | +6016 312 7360