KUALA LUMPUR, 4 October 2023 – CB Insights today named Qoala to its sixth-annual Fintech 100 ranking (previously the Fintech 250) – showcasing the 100 most promising private fintech companies of 2023.
"Representing 24 different countries across the globe, this year's Fintech 100 is shaping the future of real-time payments, spend management automation, embedded finance, and more," said Chris Bendtsen, Lead Fintech Analyst, CB Insights. "Together, they are not only increasing the pace of innovation but are launching new products and features to revolutionise the industry as a whole," added Bendtsen.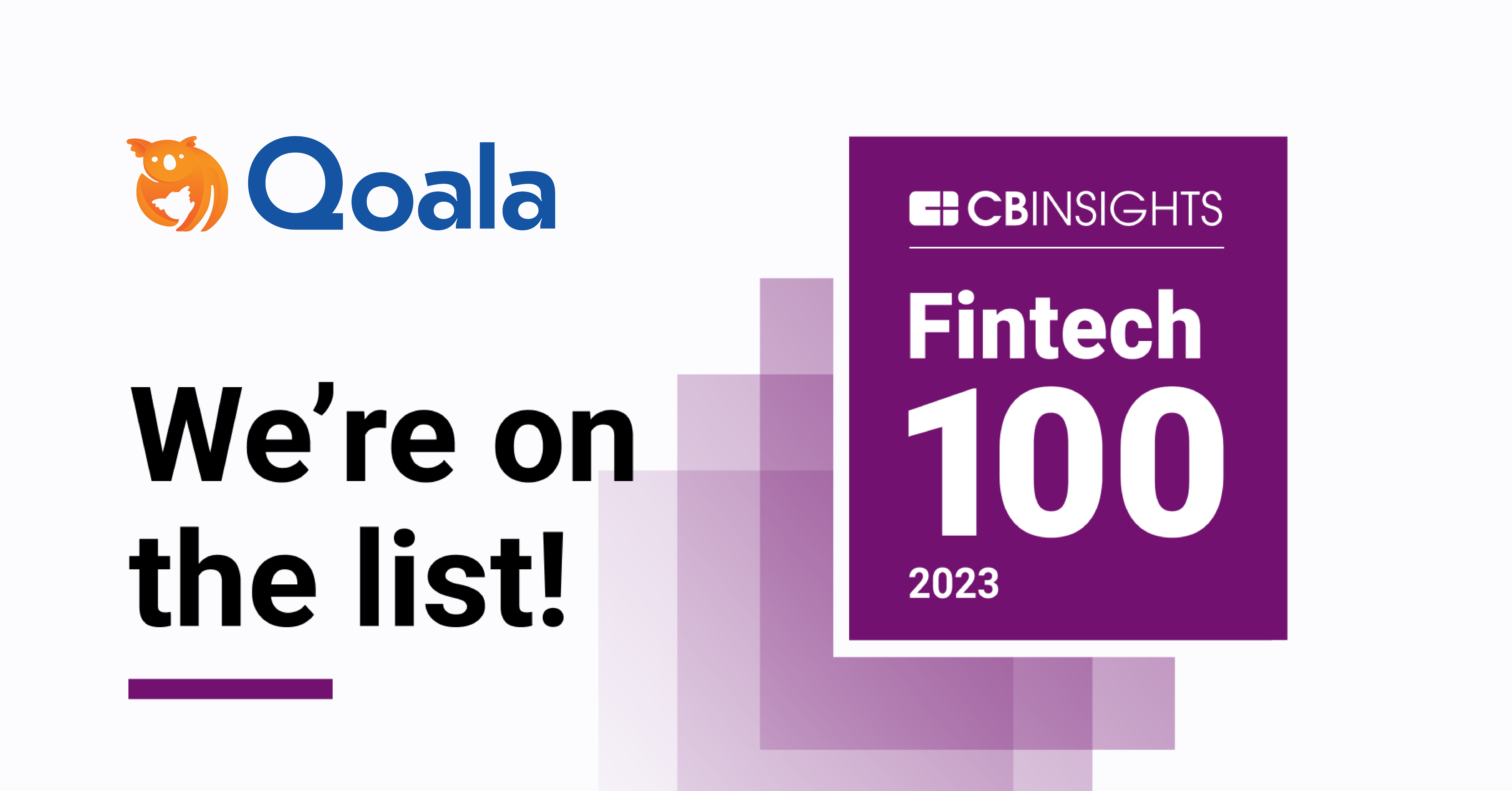 "It is an honour to be included on the Fintech 100 list. Being on the list is a testament to the spirit of innovation that we have brought to the insurance industry and also the impact we have made on the lives of our consumers across Southeast Asia" said Harshet Lunani, Founder and CEO of Qoala. He added, "Qoala's inclusion to the list is made more significant as we are one of the two companies to represent the emerging markets that are headquartered in Indonesia".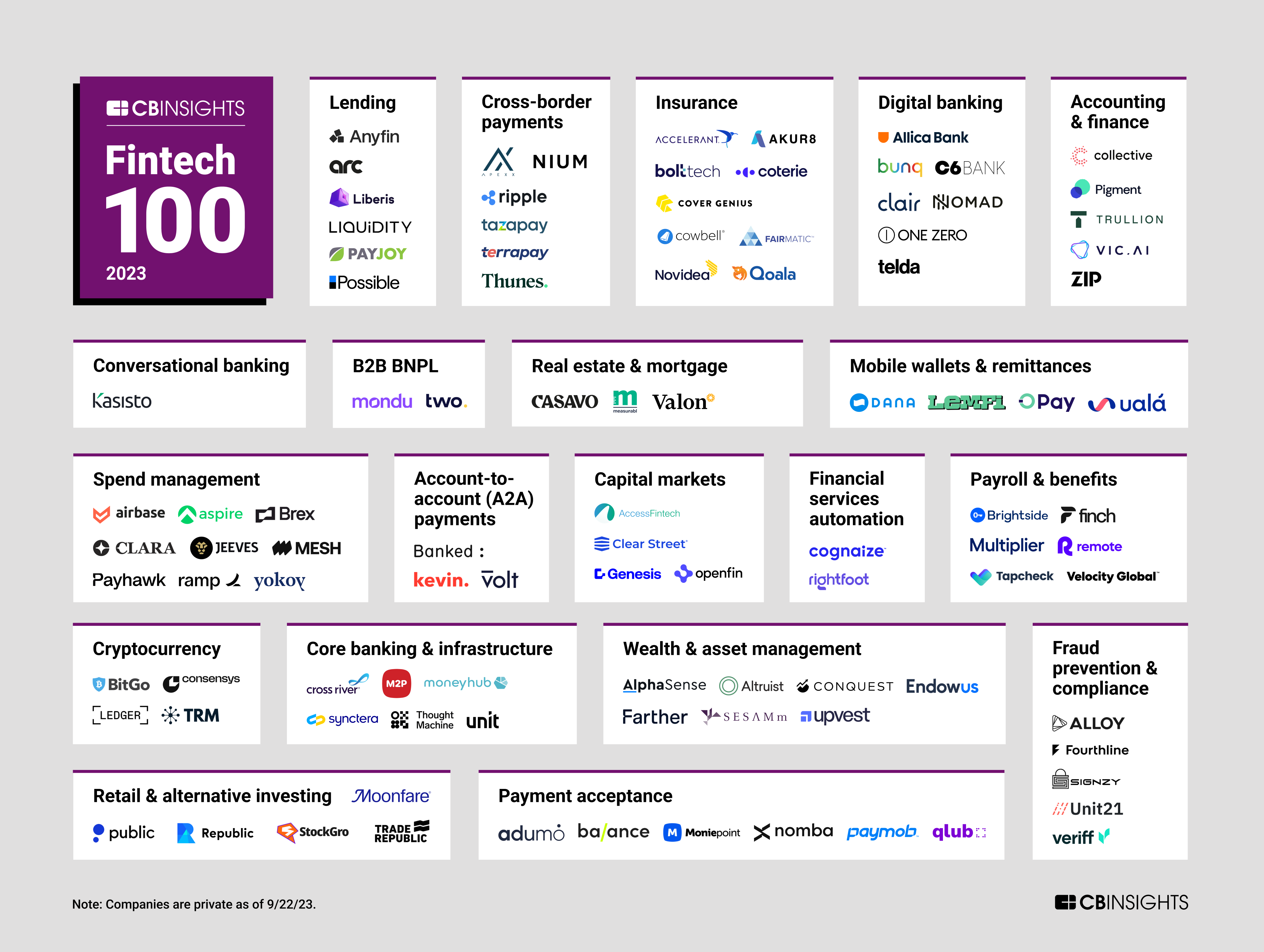 The CB Insights' research team selected these 100 winners from a pool of over 19,000 private companies, including applicants and nominees. They were chosen based on several factors, among them – equity funding, investor profiles, R&D activity, and market potential. The research team also reviewed thousands of Analyst Briefings submitted by applicants.
As the leading omnichannel insurtech in Southeast Asia, Qoala has served over 8 million customers by simplifying access to insurance. Its presence in Indonesia, Malaysia, Thailand and Vietnam has bridged affordable and bite-sized insurance via its omnichannel presence. In July 2023, Qoala was also recognised for its role in distribution by being on CB Insights' Insurtech 50.
Quick facts on the 2023 Fintech 100: 
Equity funding and deals

: The Fintech 100 includes a mix of companies at different stages of maturity, product development, and funding. The cohort has raised nearly USD 22 billion in equity funding across 381 deals since 2019.

Unicorns

: There are 31 companies with over USD 1 billion valuations on the list.

Global Reach

: This year's winners represent 24 different countries across the globe. Forty-three per cent of the selected companies are headquartered in the US. The UK comes in second with 12 winners, followed by Singapore with 7. Additionally, some emerging markets stand out with multiple winners this year. For example, India has 3 winners, while Indonesia and Egypt each have 2.
---

About CB Insights
CB Insights builds software that enables the world's best companies to discover, understand, and make technology decisions with confidence. By marrying data, expert insights, and work management tools, clients manage their end-to-end technology decision-making process on CB Insights. To learn more, please visit www.cbinsights.com.
About Qoala
Qoala is an insurance technology (insurtech) company with a mission to democratise insurance through an omnichannel presence and new product development. Qoala operates in three countries; Indonesia, Malaysia, and Thailand offering various insurance and takaful protections ranging from cars, motorcycles, property, personal accidents, travel, and health that can be accessed quickly, easily and transparently through the Qoala application or website.
Media Contact:
Chris Orlando | Senior Manager, PR & Communications, CB Insights | chris.orlando@cbinsights.com 
Jeremy Jeesandaran | PR and Corporate Communications, Qoala | jeremy@qoala.my