Tabung Haji is a low-risk investment option that is worth considering for Muslims, as it is government-guaranteed and Sharia-compliant. If you have a Tabung Haji account, you can perform various Tabung Haji transactions online through its official portal called THiJARI. This article will explain the process of registering for Tabung Haji online, how to check your Tabung Haji account online, and the things you can do through this application.
How to Register for Tabung Haji Online on the THiJARI Portal
You no longer need to physically visit the counter to register or check your Tabung Haji account with the availability of the THiJARI portal. Before registering on THiJARI online, make sure you update all your information, especially your current phone number, at the nearest Tabung Haji counter. This is because the verification code (TAC) will be sent to your phone number during the THiJARI account registration process. Therefore, ensure that the registered mobile number is up-to-date to avoid any issues during the THiJARI login process.
Visit the THiJARI website or download the THiJARI application from the Google Play Store or App Store.
Fill in personal information such as your identification number, Tabung Haji account number, and registered phone number.
Check and verify the information you have entered, including your identification number, Tabung Haji account number, and registered phone number.
A TAC number will be sent to your phone number.
Then, you need to enter the TAC number to proceed with the registration.
Enter your preferred user ID, set a password, provide a username, and select your current state.
Once completed, check the box (✓) to agree to the terms and conditions.
Congratulations! You have successfully registered on the THiJARI portal, and you can now access your account.
4 Things You Can Do After Registering an THiJARI Tabung Haji Account
Just like ASB has its own digital platform called MyASNB, Tabung Haji also has its own digital platform called THiJARI to facilitate and expedite user transactions. Now, you can register an account and perform various Tabung Haji transactions online through the THiJARI portal. Through this portal, you can:
1. Check Your Tabung Haji Account
As a Tabung Haji customer, the first thing you can do is check your own account as well as your child's account. You can easily access your account details, transaction records, and current account balance through THiJARI. Here's how to check your account on THiJARI:
Go to 'Account Summary.'
View 'Account Details.'
Your child's Tabung Haji account under your care will also be displayed.
Depositors can obtain online Tabung Haji account statements for the past six months.
2. Perform Transactions with Ease
The second thing you can do is make fund transfers from your Tabung Haji account to other Tabung Haji accounts such as your child's account or third-party accounts. There are limits to the transfer amounts that you should be aware of:
Transfer to dependent's Tabung Haji account – RM15,000 per day
Transfer to third-party Tabung Haji account – RM5,000 per day
How to Transfer Tabung Haji Online via THiJARI
For users who have registered with THiJARI, you can perform online transfers to other accounts. Here's how:
Log in to your THiJARI account;
You need to add the recipient's account as a favorite first;
On the main page, click on 'Favorites';
Enter the recipient's account details, such as transaction type, recipient's account number and save the favorite account information;
Once done, you can start making online transfers between Tabung Haji accounts. You need to go back to the main page;
On the main menu, click on 'Tabung Haji Savings Transfer';
You will see the 'To' field. Choose the favorite account you have saved;
Enter the transfer amount and recipient reference;
Click 'Next' to proceed with the transaction;
Click on 'Request TAC' for security purposes and enter the TAC number in the provided field;
Finally, confirm your transaction, and the fund transfer to the other account will be completed.
3. Manage Hajj Services
Through THiJARI, all Hajj-related matters become much easier. As a Tabung Haji customer, you can check the status of your Hajj registration and also obtain your Hajj registration slip without having to visit the nearby Tabung Haji counter. Simply use the THiJARI application to download the Hajj registration slip faster and more conveniently.
For Hajj offer-related transactions, you can also receive offer letters and check the status of your Hajj offer through this application. Additionally, you can check and download your flight schedule to the holy land of Makkah.
When preparing for Hajj, you need to attend the Basic Hajj Course. With THiJARI, you can identify the location and date of the course you need to attend. Moreover, you can download the Basic Hajj Course notes through this application.
4. Perform Kelab TaHa Transactions Online
Kelab TaHa was established on April 10, 2008, as one of Tabung Haji's initiatives to instill and encourage savings among young depositors, specifically those aged seven to seventeen. Kelab TaHa serves as the primary interaction medium between Tabung Haji and young depositors, facilitating the initiation of savings in Tabung Haji in fulfilling the fifth pillar of Islam, which is the pilgrimage (hajj).
If you have a child within the mentioned age range, you can register your child. All Kelab TaHa-related matters can be done through the THiJARI application:
Register for Kelab TaHa/TaHa@U;
Check registration status;
Membership e-card;
Directory and locations.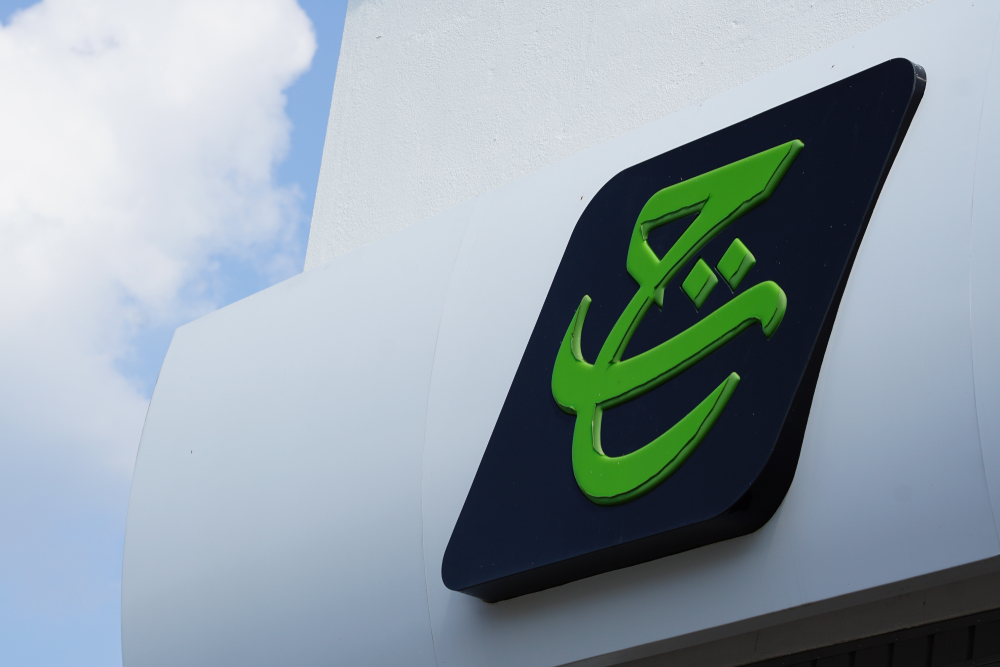 Matters That Cannot Be Done Through THiJARI Tabung Haji
With the use of the THiJARI application, your online Tabung Haji transactions are now easier and can be resolved quickly. You can check your Tabung Haji account online, perform online transfers, and manage Hajj and Kelab TaHa matters.
However, it is important to note that there are several matters that cannot be done through this application. This is because they require verification and need to be done physically. The following are the matters that you need to handle at Tabung Haji counters:
Account closure for Tabung Haji;
Inheritance issues;
Registration of nominees;
Trust endowments (hibah amanah).
Additionally, if you are looking for the best car insurance, affordable motorcycle insurance, or the best home insurance, visit the Qoala website for further information. Compare insurance offerings from several top insurance companies with the best price deals. Qoala promises comprehensive protection for you and your beloved family.