There are so many Myvi cars in Malaysia. You see them everywhere, on the road, on social media, and people just love them. Even though Myvi was introduced more than 10 years ago, it remains a popular choice, regardless of whether it's the first generation or the later models. But why? Why is the Perodua Myvi so popular?
Some people even call it the "King of the Road". And whoever drives a Myvi has their own unique personality.
Strange Facts About Perodua Myvi, King Of The Road
There are many stories we hear about Myvi. Some say it can fly, some say it can beat other sports cars, and so on. If you want to know more, take a look below:
Can Go Down Stairs
Believe it or not, Myvi isn't just powerful in terms of speed. It can even go down stairs!
This happened around 2007. The problem was that it wasn't just one case; there were several Myvis that could do this. It got so many people thinking there was some kind of trend whenever a Myvi misbehaved.
Smuggling More Than 1,000kg of Chicken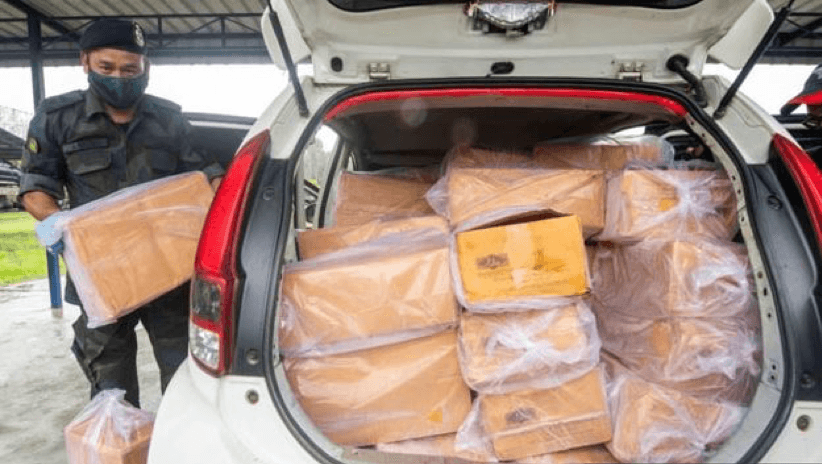 Imagine stuffing over 1,000 kg of frozen chicken in a Myvi. Now that's power. The story goes that a white Myvi was seized by authorities for attempting to smuggle over 1,000 kg of frozen chicken.
Around 5 a.m. that day, a patrol officer saw several men loading boxes from a boat across the Golok River into two Myvis. One might wonder why they chose a Myvi. Was it because it's small and inconspicuous? Maybe they forgot that Myvi is the king of the road that everyone notices.
Moving a Sofa? Use Myvi!
If you think it's too expensive to rent a lorry to move a sofa, use this all-purpose Myvi. Its boot capacity is only 277 liters, but it can go up to 832 liters when the back seat is lowered.
So a sofa is no problem. Even a motorcycle can fit in!
More Powerful Than Ford Mustang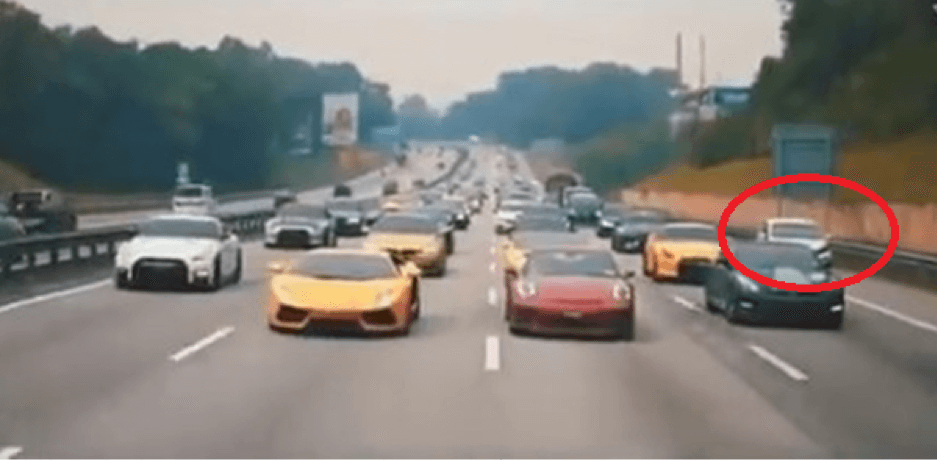 Myvi is not just any car; it's more powerful than a Lamborghini. If you recall, there was an incident where several sports cars – Toyota Supra, Nissan GTR, and Ford Mustang – were convoying on the highway.
Even though they're sports cars, do you know which car was the king of the road? Of course, it was Myvi, cruising in the left lane, cutting off all the other cars. Don't mess with Myvi!
Can Be Upgraded to a Racing Car
If you don't have the budget to buy a racing car, just upgrade your Myvi. Most Myvi drivers are into motorsports. If you see another Myvi with a slightly different look, it means they've upgraded it. Upgrading can cost thousands of ringgit, but it's worth it for the power!
Fits Five Goats in a Myvi
Earlier it was a sofa, and now it's goats! Not one, not two, but five goats can fit in a Myvi. This happened in 2016 when seven men were arrested for stealing five goats in Batu Gajah, Perak.
Can Drive-Thru the Police Station
Myvi is so amazing that you can drive-thru the police station. We're not sure whether the Myvi was shaking or making a report through the drive-thru at the police station.
Reasons Why Perodua Myvi Is a Popular Choice
Okay, we've talked about some strange facts. Now let's talk about some real facts that make Myvi a popular choice.
Top Quality
You can't fake this. Even the Myvi car has top quality chef kiss. Many Myvi drivers admit that the car has good quality, which is suitable for its price.
Affordable Myvi Car
If you want to know, the Myvi manufacturer, Perodua, intentionally sets the price at RM41,000 to RM51,000. The goal is simple, to make it affordable for the middle class to buy. That's why nearly 10 million units of Myvi have been sold. It's an ideal car for the middle class.
Fuel Efficient
Another advantage of Myvi is its fuel efficiency. So, you don't need to spend too much money on fuel every month. It's a good way to save money! With the money you save on fuel, you can even upgrade to a racing car! (just kidding)
There are still many stereotypes that haunt Myvi car owners. Sometimes even good drivers are stereotyped. Actually, the car is not to blame, but the driver's behavior plays a role.
So, don't embarrass other Myvi cars. Don't let a small mistake ruin everything. Drive responsibly!
Okay, that's all Qoala can share about Myvi. I don't want to make you nauseous by sharing too much! Oh, and if you want to renew your Myvi car insurance, just renew it HERE. You can get a cheap price, give it a try!