When it comes to the most expensive cars in the world, various luxury cars brands such as Mercedes, Bugatti, Ferrari, Lamborghini, Bentley, and Rolls-Royce come to mind. It would be amazing to drive or even ride in a car worth millions of dollars, even once in a lifetime. And if you could just hold the steering wheel of these luxury cars, that would be something, wouldn't it?
11 Most Expensive Cars in the World That You Might Not Know Before
For some people, especially the millionaires and billionaires, these cars are not just a means of transportation. They represent social status, a symbol of wealth, and also provide an indescribable satisfaction. These luxury cars are in a class of their own as they are equipped with the latest safety features, technological integration, and performance components.
Luxury cars are usually sold at high prices due to several factors, including high quality, speed, and performance aspects. Therefore, even though they are sold at high prices, many people are racing to own them and are willing to pay a high price to get an exclusive car. In addition, the production of luxury cars is limited – the less production, the higher the value of the car.
Without further ado, let's take a look at the 11 most expensive cars in the world that will make you amazed by their beauty and stunned by their prices. This list will start from the 11th most expensive car to the most expensive car in the world. Which car brand do you think is the most expensive? Find out the answer below.
11. Bugatti Chiron Pur Sport: RM15.04 Million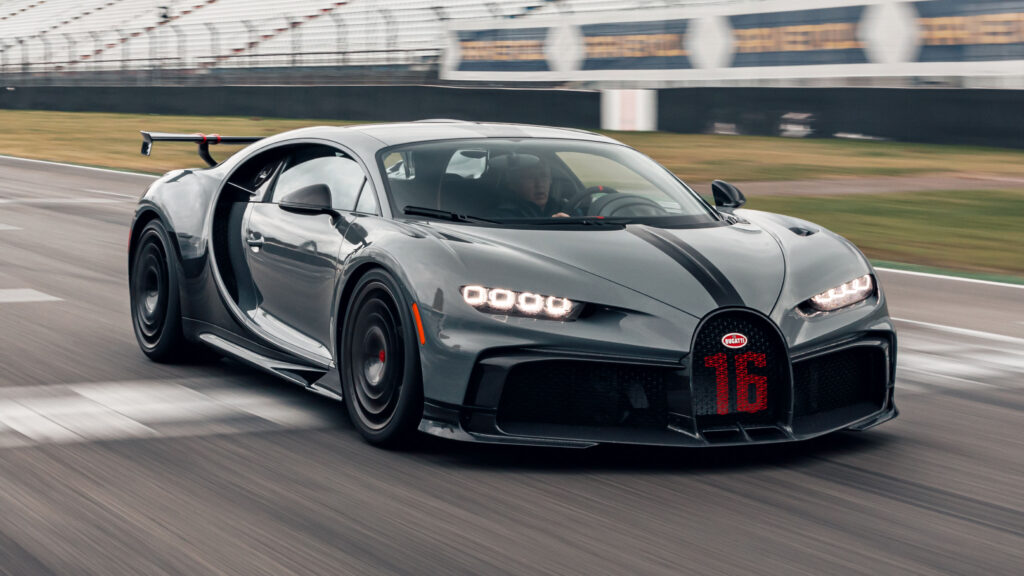 The Bugatti Chiron Pur Sport is one of the fastest supercars in the world. It is an amazing and aggressive car with a fierce sound. This model is a special edition of the Bugatti Chiron. There are only 60 units of this car available in the world, and each unit comes with a unique touch based on the owner's preference.
Car Engine: 8.0 litre W16
Horsepower: 1479 hp
Top speed: 349 km/j
10. Lamborghini Sian FKP 37: RM15.04 Million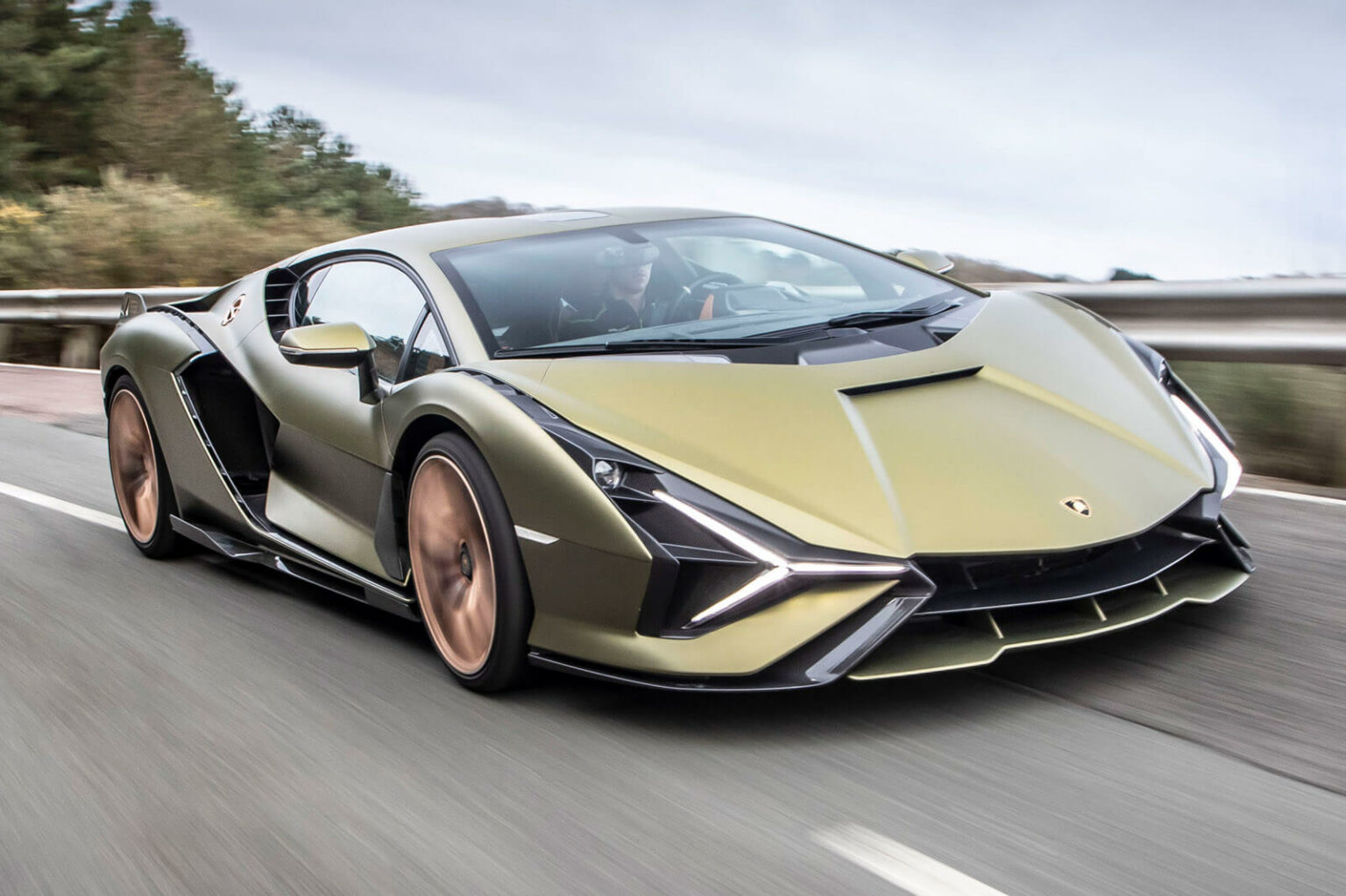 The tenth most expensive car in the world falls to the Lamborghini Sian FKP 37. This marks the first time Lamborghini has leveraged electric power by releasing its first hybrid car model. The Sian design is based on the Aventador SVJ model, with its exterior design combining the wedge shape – the main feature of famous vehicle designer Marcello Gandini – and the concept of the Terzo Millennio design. Only 63 Lamborghini models in the hybrid sports car category have been produced, making this a very rare Lamborghini model.
Car Engine: 6.5 litre V12
Horsepower: 807 hp
Top Speed: 350 km/j
9. Bugatti Chiron Super Sport 300+: RM16.29 Million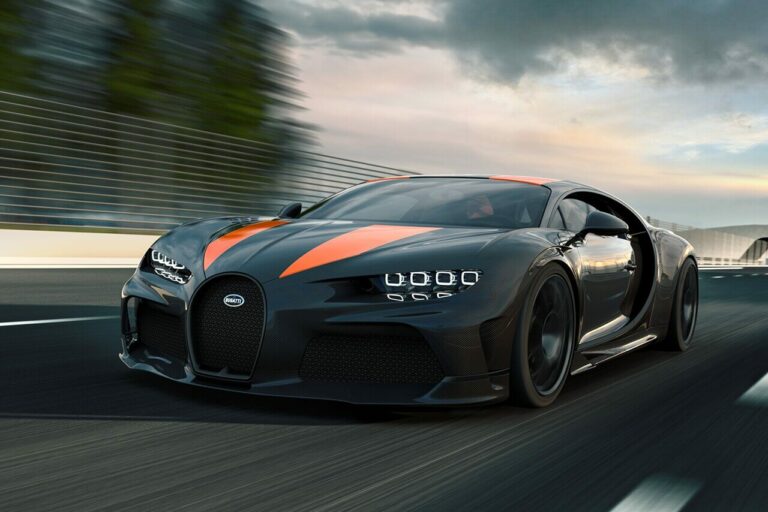 This model is one of the variations of the Bugatti Chiron, and you can see the difference in its exterior with its distinctive orange accents and four exhaust pipes installed at the back of the car. The Bugatti Chiron Super Sport 300+ is the first car to successfully reach a speed of 300 mph, which is equivalent to 482 km/h. Wow, that's an incredibly fast speed! According to Bugatti's President, Stephan Winkelmann, the Bugatti Chiron Super Sport 300+ is the fastest Bugatti car to date. Only 30 units of the Bugatti Chiron Super Sport 300+ exist in the world.
Car Engine: 8.0-litre W16
Horsepower: 1600 hp
Top Speed: 420 km/h
8. Lamborghini Veneno: RM18.79 Million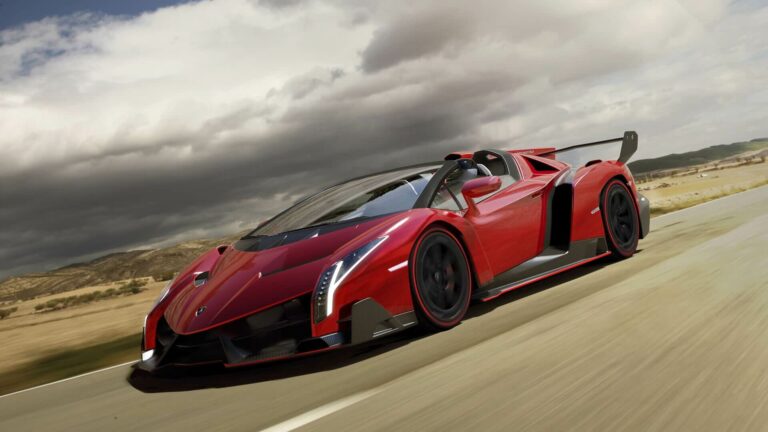 In conjunction with Lamborghini's 50th anniversary, Lamborghini introduced the Lamborghini Veneno, which is a hypercar. The design of the Lamborghini Veneno is based on the Lamborghini Aventador model. Not only that, but this model is also equipped with highly advanced technology. To date, the Lamborghini Veneno is the most expensive Lamborghini model and is difficult to find on the road because only 13 models have been produced.
Car Engine: 6.5-liter V12
Horsepower: 750 hp
Top Speed: 356 km/h
7. Bugatti Divo: RM24.23 Million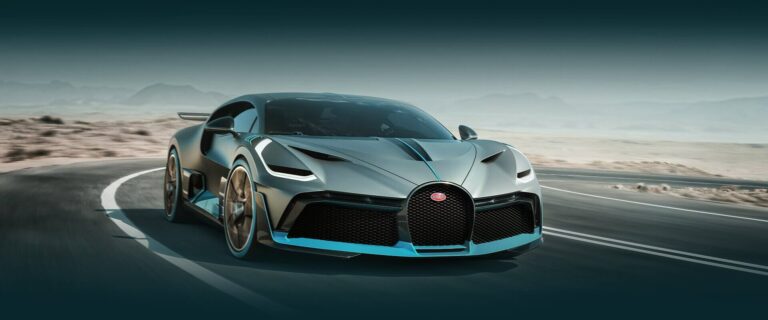 The Bugatti Divo has the same engine as the Bugatti Chiron but this hypercar model is more exclusive and exotic with a higher price. The Divo has a carbon fiber intercooler, much lighter tires, and is 35 kg lighter than other Bugatti models. This model is also very exclusive because only 40 units of this model have been produced. Interestingly, one of the 40 owners of this model is a Malaysian citizen.
Car Engine: 8.0-liter
W16 Horsepower: 1,479 hp
Top Speed: 380 km/h
6. Mercedes-Maybach Exelero: RM33.42 Million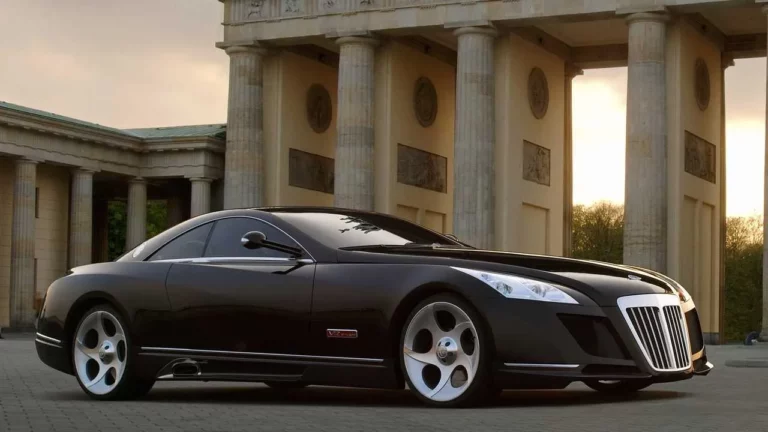 This model is a Mercedes model that you will never see on the road. Originally, this car was actually a concept car or a one-off car designed specifically to test the durability of Fulda tires at high speeds of 351 km/h. This means that there is only one unit of this car model, causing a lot of rumors and speculation about the individual who owns this car model. There are sources stating that the owner of this rare model is a car collector from Germany.
Car Engine: Twin-turbo V12 engine
Horsepower: 690 hp
Top Speed: 351 km/h
5. Bugatti Centodieci: RM37.59 Million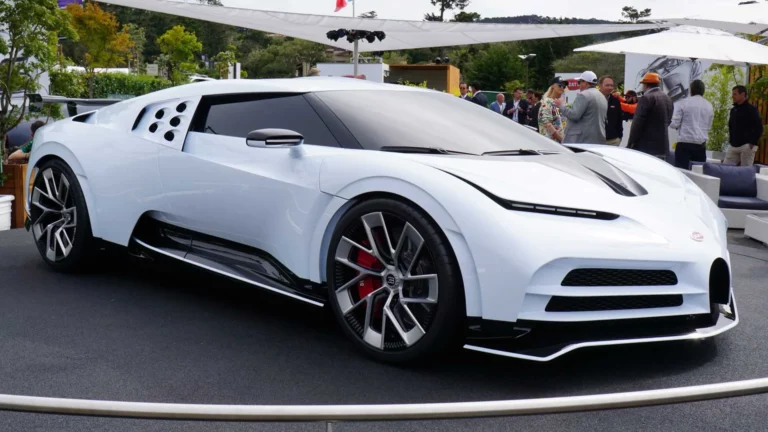 Another luxury car in this list is the Bugatti Centodieci. It was introduced in 2020 to celebrate Bugatti's 110th anniversary. The car was produced as a throwback to the iconic Bugatti EB110. There are only 10 units of this car, and one of the owners is the famous football star Cristiano Ronaldo.
Car Engine: 8.0-liter quad-turbocharged W16 engine
Horsepower: 1,578 HP
Top Speed: 380 km/h
4. Rolls-Royce Sweptail: RM53.47 Million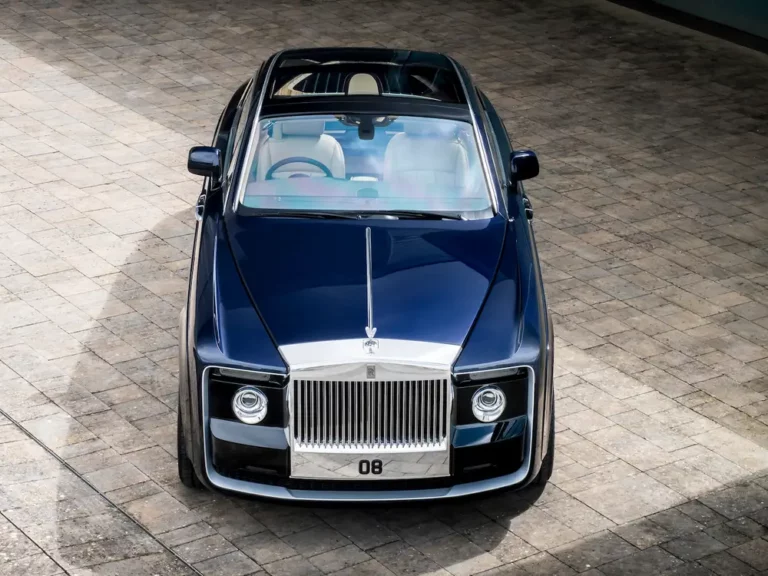 The Rolls-Royce Sweptail was first introduced in May 2017 and is another one-off car on this list of the most expensive cars. This model is one-off because it was produced specifically for a very wealthy owner who is also a loyal Rolls-Royce client. The car production process was assisted by yacht and luxury aircraft experts. The front grille of this model is the largest aluminum grille ever used in a Rolls-Royce.
Car Engine: 6.75-liter V12 engine
Horsepower: 453 hp
Top Speed: 250 km/h
3. Pagani Zonda HP Barchetta: RM71.01 Million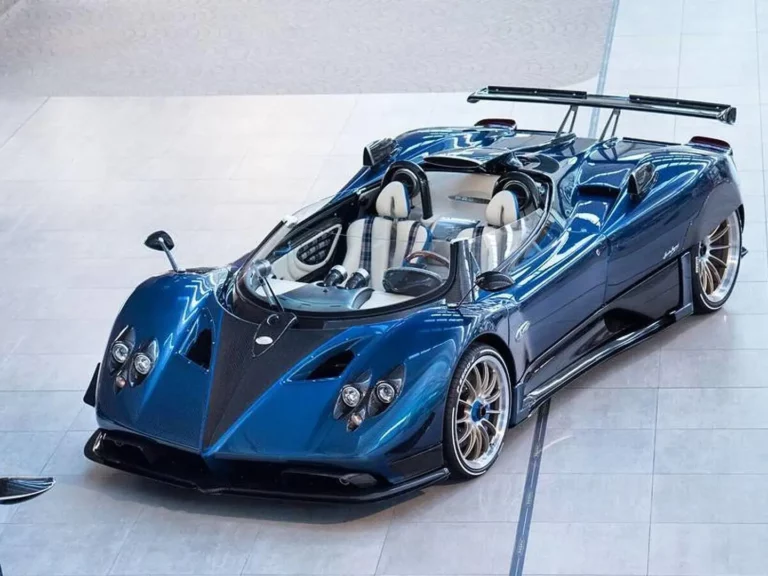 The Zonda is a car model with a long history and is considered a legendary car, especially among car enthusiasts. The Pagani Zonda HP Barchetta model is the fastest car ever produced. This model also has a more menacing and unique look compared to previous models, especially with partially covered rear wheels, smaller front mirrors, and no roof. The Zonda is a very special vehicle.
Car Engine: 7.3-liter V12 engine
Horsepower: 789 hp
Top Speed: 355 km/h
2. Bugatti La Voiture Noire: RM78.11 Million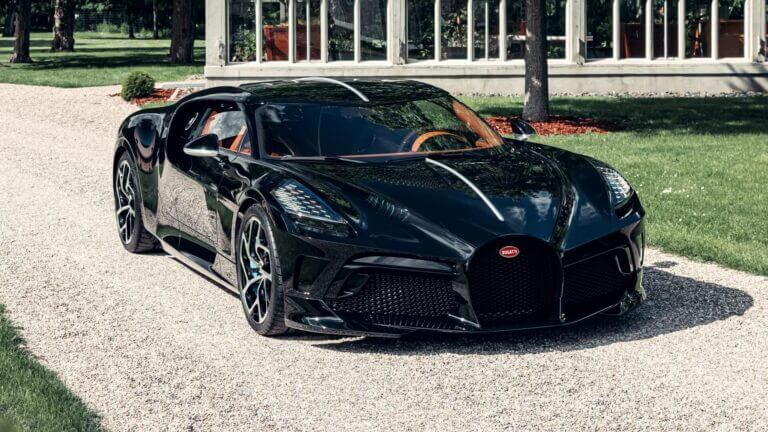 'La Voiture Noire' means 'the black car'. This Bugatti model is a modern interpretation of the Jean Bugatti Type 57 SC Atlantic model. La Voiture Noire is a one-off supercar, meaning only one unit was produced. The owner of this car is rumored to be the famous football player Cristiano Ronaldo. La Voiture Noire also comes with special tires, six exhaust pipes, and has the word "Bugatti" on the back of the large lamp.
Car Engine: 8.0-liter W16 engine
Horsepower: 1,500 hp
Top Speed: 420 km/h
1. Rolls-Royce Boat Tail: RM116.97 Million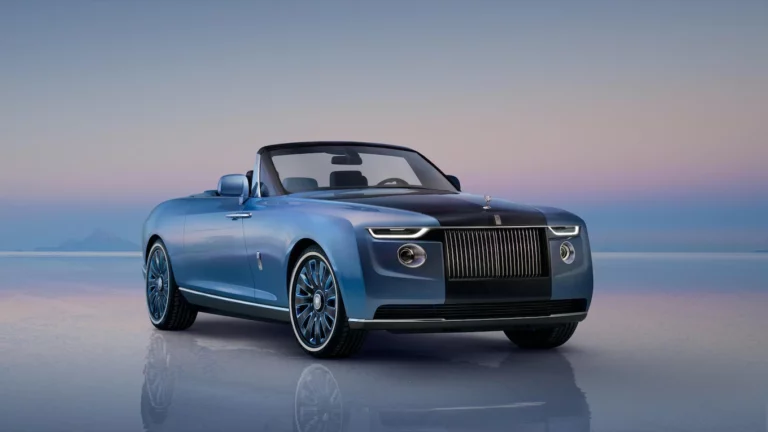 The winner of the world's most expensive car goes to the Rolls-Royce Boat-Tail. The Rolls-Royce brand is no stranger and synonymous with luxury symbols. This car has the same chassis and engine as the Rolls-Royce Phantom model. The back of the car is inspired by a sailing ship. This may be a bit strange, but this model also comes with a beautiful set of plates and bowls, champagne glasses, and two refrigerators. This limited production car now becomes the most expensive car ever produced because only three units were made. It is indeed suitable for millionaires and billionaires who want to own a luxurious limousine.
The Most Expensive Car in the World: Which One Is Your Dream Car?
Which is your choice for the most expensive car? The most expensive car is definitely a dream for everyone. However, many things need to be considered before buying a luxury car, such as the cost of car servicing, maintenance aspects, road tax and car insurance prices, and much more. Therefore, you are advised to plan your spending and assess your finances before buying a luxury car.
If you are looking for cheap car insurance, visit the Qoala website to enjoy the best car insurance deals in Malaysia. Don't wait any longer, let's protect your car with Qoala now!