The cost of medical treatment in Malaysia government hospital or private hospitals is one of the crucial factors to consider in financial planning. Medical costs in Malaysia can be substantial, especially if you lack health insurance coverage.
Malaysia Government Hospital Fees 2023: How Much You Can Expect to Pay?
When discussing about medical treatment cost in Malaysia, the initial consideration often revolves around the financial burden or monetary aspect that needs to be covered. However, many assume that there's no need to worry about medical treatment costs since Malaysia government hospitals and clinics provide free treatment.
But, is it true that Malaysia government hospital treatment costs require no payment?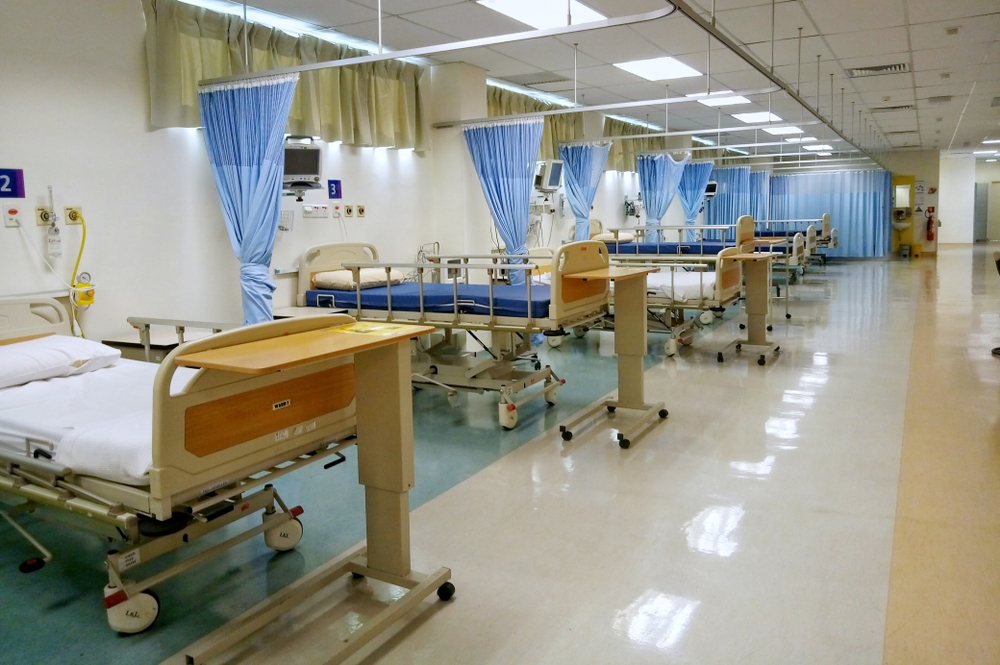 Some government hospital treatment charges are indeed free or almost the entire cost is covered by the government. However, not all treatments are free. There are types of treatments that still require payment of thousands of ringgit, even though a significant portion of the cost has been subsidized by the Malaysian government.
It's important to be reminded that these government hospital treatment charges may vary based on the patient's health condition and/or unforeseen complications that might arise during the treatment.
| | | |
| --- | --- | --- |
| Types of Treatment | Malaysia Government Hospital Charges | Private Hospital Charges in Malaysia |
| Angiogram procedure | RM50-RM200 | RM15,000-RM20,000 |
| Bilateral knee replacement | RM10,000-RM35,000 | RM25,000-RM45,000 |
| Coronary artery graft bypass | RM4,000-RM5,000 | RM25,000-RM80,000 |
| Chemotherapy | RM200-RM300 for every treatment | RM50-RM4,000 for every cycle treatment |
| Hip replacement | RM8,000-RM15,000 | RM24,000-RM55,000 |
| Spine surgery | RM15,000-RM36,000 | RM40,000-RM55,000 |
| Stroke treatment | RM4,000 and above | RM35,000-RM75,000 |
| Cataract surgery | RM100-RM500 | RM3,500-RM6,000 |
| Dengue | Free | RM1,000-RM3,000 |
| Kidney stone | RM3,000-RM10,000 (depending on the complexity of the case) | RM9,000-RM40,000 (depending on the complexity of the case) |
Note: The estimated charges for government hospital and private hospital in Malaysia allow you to compare prices and financially prepare yourself before undergoing medical procedures. These prices are subject to medical conditions; refer to your healthcare facility for further information.
In essence, the cost of treatment at government hospitals is much cheaper and more reasonable compared to private hospitals. Both healthcare facilities offer different medical treatment costs for the same illnesses.
Treatment costs at private hospitals generally come with higher charges in line with the services offered – private hospitals are known to provide better services and facilities.
Cost of Malaysia Government Hospital Treatment (Other Additional Costs)
Additionally, there are other additional costs that you need to pay when receiving treatment at hospital government. It's important for you to know that the government and private hospital treatment charges mentioned above are solely for the treatment service costs.
They do not include other related costs such as consultation fees, registration fees, daily ward charges, X ray cost Malaysia, blood tests, and so on. Below are additional charges that you need to consider, which will impact your government hospital charges:
| | | |
| --- | --- | --- |
|   | Cost in Government Hospital Malaysia | Cost in Private Hospital Malaysia |
| Consultation Fee | A nominal fee of RM1 | RM30-RM250 |
| Hospital Admission Fee | RM50-RM100 | Charges range between six to ten percent of the total surgical/treatment cost. |
| Room Charge (per day) | RM3-RM80 | RM80-RM300 and above |
| Xray Price Malaysia | RM10 | RM35 and above |
| Ultrasound Scan | RM10-RM100 | RM100-RM300 |
| Blood Test | RM1 | RM50 and above |
| CT Scan Price Malaysia | RM450 | RM900 and above |
| MRI Scan Cost Malaysia | RM650 and above | RM1,200 and above |
| Anesthesia | Free | RM1,000 and above |
| Ambulance | RM50 and above | RM200 and above |
Note: The treatment costs imposed depend on your chosen hospital. Each hospital may impose different charges based on the criteria they have established.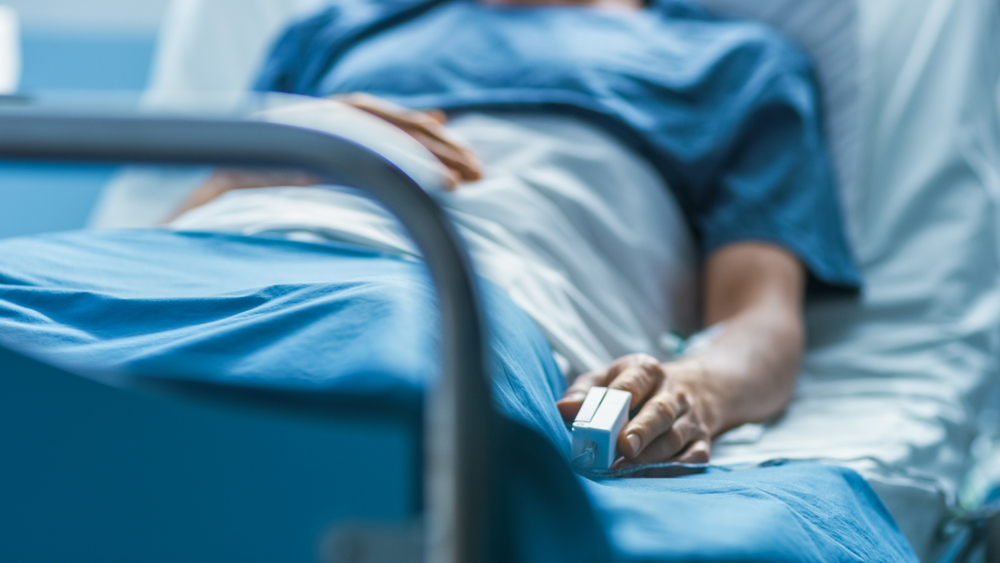 Malaysian Government Hospital Charges for Foreigners
The following are the treatment costs for foreign nationals receiving treatment at government hospitals:
Outpatient Charges

Procedure

Service Charges/Visit

Hospital

Outpatient General Patient

RM40

Outpatient Specialist

RM120

Emergency Department

RM100

Klinik Kesihatan Malaysia

Outpatient General Patient

RM40

Outpatient Specialist

RM120

Klinik Komuniti (Klinik 1Malaysia)

–

RM40

Klinik Desa

–

RM40

Others

Child Health Services

RM40

Obstetric & Gynecology Treatment

RM40

Postnatal Services

RM40

Pap Smear

RM45

Childbirth Services (including at Alternative Delivery Centers and at home)

RM200

Medical Services Outside Hospitals

RM300 (for each visit, excluding claims for travel, sara hidup, and accommodation according to rates determined by the Government.)
Note: The government hospital treatment costs provided are for treatment services only. You still need to pay for other related expenses such as consultation fees, registration fees, ward charges, X-ray fees, blood tests, and so on.
Government Hospital vs Private Hospital: The Difference Between Private and Government Hospitals
Both private and government hospitals in malaysia offer the same healthcare services. However, there are several distinct differences between these two facilities. You can refer to the differences between private and government hospitals below:
Cost of Treatment at Malaysia Government Hospitals
The cost of treatment at Malaysia government hospitals is usually multiple times cheaper than private hospitals. In fact, some treatments at government hospitals are entirely free or almost entirely free. This is because government hospitals receive substantial subsidies from the government.
For instance, at a Malaysia government hospital, you might only need to pay RM1 for a consultation fee, while the same service at a private hospital could cost you between RM30 to RM250. If you need to be admitted to a hospital ward, the charges at a government hospital could range from RM3 to RM120 per day, depending on the ward class.
However, there are certain specific treatments at government hospitals that might still require payment, even though they are subsidized by the government. Nevertheless, when compared to the costs at private hospitals, the expenses at government hospitals are still considered affordable.
Quality of Services at Government Hospitals
The services provided at government hospitals are not as lavish as those offered at private hospitals. Malaysia private hospitals tend to provide a more comfortable and luxurious hospital environment.
Plus, private hospital Malaysia have various exclusive facilities that are not available at government hospitals. These services are usually on par with the higher costs of treatment at private hospitals, which are generally more expensive than government hospitals.
However, this doesn't mean that medical treatment and services at government hospital Malaysia are of lower quality. The basic quality of service offered by government hospitals can be considered comparable to that of private hospitals.
 

Advantages

Disadvantages

Malaysia Government Hospital

The lower cost is due to government subsidies – approximately 30 to 70 percent cheaper compared to private hospitals;
Can accommodate a larger number of patients at any given time.

Longer waiting times for treatment due to a higher number of patients;
May not receive personalized healthcare attention from the hospital staff due to the high patient volume requiring attention.

Private Hospital

Shorter waiting periods due to a limited number of patients;
Provides more private and comfortable facilities such as private wards, room services, and advanced healthcare equipment;
Offers more personalized healthcare with close monitoring by doctors.

The higher cost of private hospital treatment compared to government hospitals is due to the facilities and amenities offered;
Only accommodates a limited number of patients at a time;
May not accept all health insurance policies (depending on the hospital).
Normally, individuals with health insurance policies tend to choose private hospitals because they are covered by insurance. Private hospitals are often a preferred choice for many due to their better and more comfortable service quality, even though they come with higher charges.
By having a health insurance plan or medical card, you can receive treatment at private hospitals without having to spend a significant amount of your savings to cover the medical expenses.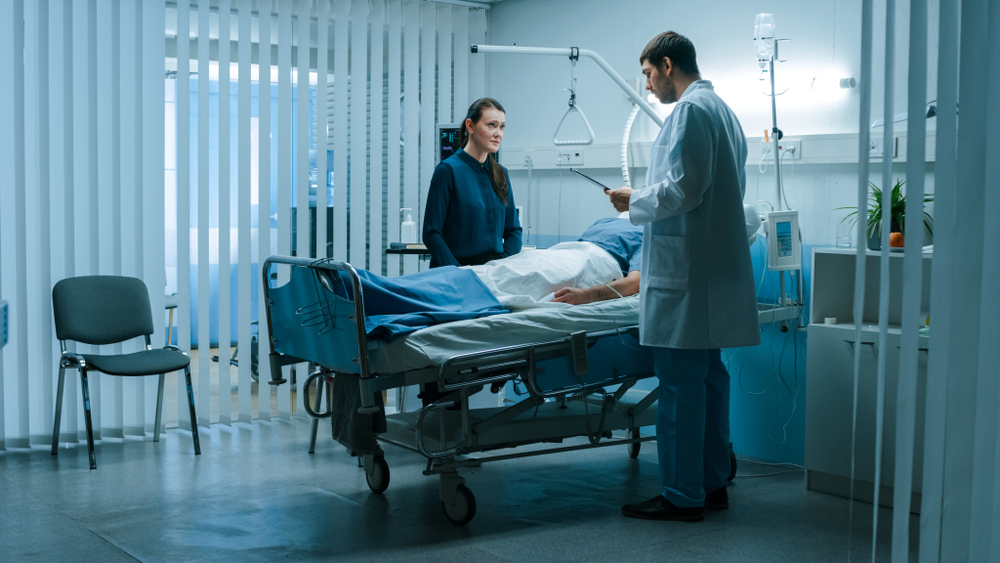 Securing Your Finances with Medical and Health Insurance Coverage
The decision to choose between receiving treatment at a Malaysia government hospital or a private hospital depends entirely on your financial situation and health condition. If you want to enjoy more affordable treatment costs, opting for a government hospital might be the way to go.
On the other hand, if comfort and privacy are your priorities, you can opt for treatment at a private hospital. However, it's important to note that private hospital treatment can come with higher expenses due to the facilities and amenities offered.
Hence, it's crucial to secure medical and health insurance protection for your future well-being. Health insurance can help you and your family mitigate the financial risks associated with high medical treatment costs. In the event of a serious illness diagnosis, you can make a medical insurance claim with your insurance company.
Without insurance coverage, you might have to use your own savings to cover medical expenses that could reach tens of thousands of Ringgit. If you don't have health insurance yet, one of the best ways to obtain suitable coverage is through Qoala.
Qoala allows you to compare various medical insurance plans before selecting the one that suits your protection needs for yourself and your loved ones. Qoala is Malaysia's premier insurance comparison and renewal platform approved by Bank Negara Malaysia.