How to choose the best Umrah package? It's not easy to find the best Umrah package deal due to many factors that need to be considered. This article will help you identify important things to consider before choosing the best Umrah package, how to plan financially for Umrah and tips on choosing the best Umrah package.
Follow 7 Tips to Choose the Best Umrah Package 2023
What is Umrah? Umrah, also known as the "Minor Hajj," is a word in Arabic that means a pilgrimage. In terms of Sharia, it means visiting the Baitullah al-Haram to perform certain worship under certain conditions.
Every year, millions of Muslims from all over the world visit the holy land of Mecca to perform Umrah. Umrah can be performed at any time of the year except during the Hajj season (between 8 and 12 Zulhijjah). According to information from the Ministry of Tourism, Arts, and Culture Malaysia or MOTAC, the minimum floor price for performing Umrah is RM6,900 for a standard 12-day, 10-night package.
Generally, there are two ways to perform Umrah. First, you can perform Umrah by planning your own trip without the help of an agency (Umrah DIY). However, to ensure that your trip to the holy land goes smoothly, it is recommended that you follow the second method, which is to obtain agency services and perform this worship in groups with other pilgrims.
In Malaysia, many agencies can help you fulfill your desire to perform Umrah. The question is, what do you need to consider when comparing Umrah packages and agencies? This section will help you know the factors you should value before making your choice. Here are some things you need to pay attention to:
1. Make an Early Plan
You can start by planning at least six to twelve months in advance before you perform Umrah. This will give you enough time to search for agencies that offer the Umrah package you want while ensuring that you can plan your finances. In addition, this period of time allows you to make a more detailed plan based on your budget.
2. Identify Offered Services
The second thing you need to identify when choosing an agency is the services offered. Carefully check all the information in the package offered. Make sure the agencies you have shortlisted offer the following services:
Umrah visa affairs;
Flight arrangements to and from;
Schedule of the trip during performing;
Umrah Transportation and logistics;
Itinerary;
Umrah course;
Sharing knowledge or learning throughout the journey.
3. Check Umrah Agency's Record
Remember, the responsibility of the agency you choose is to facilitate your Umrah affairs. Therefore, it is recommended that you check the record of the chosen Umrah agency to avoid being deceived. The agency's expertise in handling Umrah pilgrims is essential, and it is one of the things you need to consider seriously. You need to ensure that the Umrah package, hotel accommodation in Mecca or Medina, return flight, and so on are well taken care of. Therefore, it is important for you to understand:
The responsibilities of the travel agency;
Your rights as a traveler and Umrah pilgrim;
Cancellation terms and compensation in case of cancellation by the company or by the pilgrim.
You also need to ensure that the agency you choose has a good reputation. Make sure the agency is trustworthy and able to offer the best services without any doubt.
Nowadays, it is very easy to check the reputation and expertise of a travel agency. You can check through their website, social media pages, and Google reviews written by experienced individuals or those who have used their services.
4. Comparison of Umrah Packages
You need to compare costs to choose the best Umrah package. Check at least four to five registered Umrah agencies before making a decision. There is fierce competition in the Umrah and travel agency market in Malaysia. Therefore, you can choose an agency that offers the best package such as cheap hotel prices, etc. Here are some Umrah packages from several reliable Umrah agencies in Malaysia:
Tabung Haji Umrah package;
Umrah Andalusia;
Felda Travel;
Emraz Travel.
Generally, the price of Umrah packages depends on factors such as:
Distance from Masjidil Haram in Mecca or Masjid Nabawi to the hotel. Accommodations far from the mosque are usually offered at a lower price;
The type of flight, whether it is business or economy class, also affects the package price;
Peak season such as Ramadan and school holidays can also cause the price of Umrah packages to increase.
It is also important to remember not to be easily influenced by Umrah packages offered at an unreasonable price. It is likely to be a scam. Many have become victims of scammers, and recently, there was a case of Umrah pilgrims going berserk at KLIA because they were scammed by unregistered Umrah agencies. This incident has caused potential pilgrims to lose a lot of money, up to hundreds of thousands of ringgit.
5. Choosing a Package According to Your Needs
Take a package based on your needs and avoid taking a package you don't need. For example, you don't need to spend money excessively by buying business class flight tickets. Economy class flights are sufficient. However, if you have extra budget and want a more comfortable journey, you can choose a package that suits your taste.
6. Identifying Payment Methods
Usually, payment can be made in cash or online transactions. The travel agency must issue a receipt containing the details of the package and your details after payment is made. Keep the payment receipt from the travel agency for future reference. Also, make sure online transactions paid are credited to the travel agency's account and not to a third-party company. If in doubt, it is recommended not to proceed with the transaction and find another agency.
7. Get an Umrah Itinerary
Usually, the Umrah journey takes around 10 to 12 days. You are advised to get a copy of the itinerary so that you can plan your trip and also know the places you will visit. With this information, you can better plan your expenses.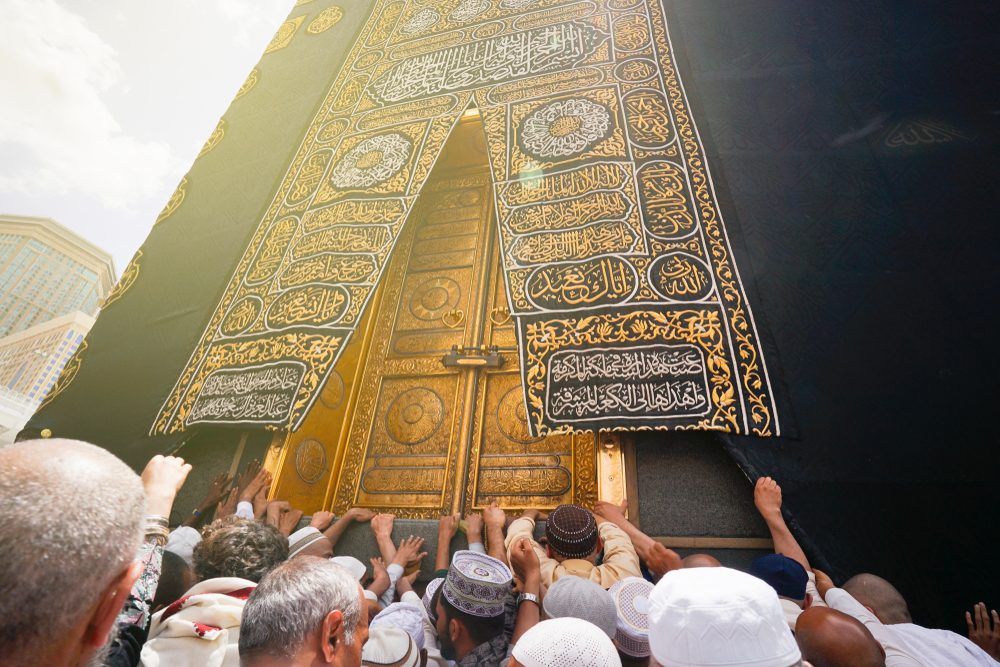 Making the Best Plan Will Facilitate Your Affairs
In addition to the Hajj pilgrimage, Umrah is one of the best acts of worship that can be performed by Muslims. If you are given the opportunity to perform Umrah, you should always be grateful for being given this golden opportunity to be a guest of Allah SWT. You need to remember that factors such as your budget and the agency you choose play a very important role when you perform the Umrah pilgrimage.
In terms of expenses, you need to identify the types of expenses that you will be responsible for and the processes involved, such as travel insurance costs, visa application processes, transportation, hotel rooms, and so on. In addition, you also need to purchase the necessary items for performing Umrah, such as telekung, socks, jubah, ihram, white t-shirts, belts, and so on. Moreover, these costs may increase if Umrah is performed during the winter season.
P.S Are you looking for the best travel insurance in Malaysia? No need to search far, get your travel insurance with Qoala! In addition to travel insurance, you can also get car insurance, motorcycle insurance and home insurance at Qoala.