Having travel insurance while travelling is important for you to ensure the safety of you and your family while you are abroad for vacation or work. It indirectly makes you feel safer and secure even though thousands of miles away from your home. Therefore, it is advisable to have travel insurance to protect yourself (and your family) from any unwanted risk while you are overseas.
Risks That May Occur, These Are Why You Need Travel Insurance While Travelling
Everyone has to think about safety and personal health when starting a foreign trip regardless of work or vacation. No one wants a vacation to change tragedy or an accident during a holiday.
Although basically no one wants bad things to happen especially when traveling abroad, it is something that cannot be controlled. Therefore, you need to consider the following risks to help you plan your vacation better.
1. Getting sick, Health Problems
The most worrying thing during a vacation overseas is when an emergency case such as getting sick, accidents or death. More worse, this emergency case involves high medical costs and treatment. This situation is the same as happening to Malaysians who have been on vacation in Arizona.
One of the family members was hospitalized suddenly due to health problems and was unable to pay medical bills estimated at RM800,000. This should be difficult for family members to pay the payment in a short time.
Therefore, early preparations need to be made before you start on vacation to prevent you from dealing with this situation. If you take the insurance travel, it can at least help you prepare for any possible possibilities especially from a cost.
Such experiences may happen to you. For example, you are a food poisoning that requires you to get treatment for a few days in the hospital. If you are not protected by any travel insurance protection plan, it will certainly make you cry when considering the cost of treatment that may cost thousands of dollars.
2. Accident
Despite the fact that planning was made carefully before vacationing or traveling abroad, risks and disasters such as accidents during traveling should be something that is inevitable. With takaful protection or insurance, it can help you in the event of an unwanted occurrence during the holiday period.
In addition to minimizing the risk rates you may face, you or the beneficiary will also receive compensation in the event of death or injury to yourself and your family. In fact, the cost of medical treatment will also be paid by the insurance company depending on the terms and conditions set forth in the policy.
In contrast to the cost of medical treatment in Malaysia subsidized by the government, the cost of overseas treatment should cost and cost more. Therefore, it is best to remember before you get hit.
3. Repatriation of Remains
Many choose not to take insurance coverage because they consider it impossible to happen to themselves or their families on vacation. However, the preparation for any such possibility during the vacation cannot be taken lightly.
There are many possible risks such as health problems (heart attack, diarrhea, fever etc.) or in the worst cases resulting in death from road accidents and so on. We do not know when the death will invite – if you die abroad, it involves the procedure for bringing a complicated remains and can cost up to tens of thousands of dollars.
Therefore, it is advisable to take travel insurance coverage before overseas as a precautionary measure to prevent unwanted incidents such as death or accidents this burden on the heirs from the cost of treatment and the cost of bringing back the corpse.
4. Natural Disasters
Natural disasters such as floods, earthquakes, tsunami, volcanic eruptions, hurricanes and so on are incidents that can be considered unexpected. Such incidents are at risk of being trapped abroad for days or in a worse scenario may take weeks depending on the disaster situation.
These situations will indirectly increase your cost and expenses overseas such as the cost of accommodation, drinking and transportation. If you are covered by Travel Insurance, you can make claims from the insurance company. At least you do not need to withdraw the Hajj Fund to incur additional costs as you return home.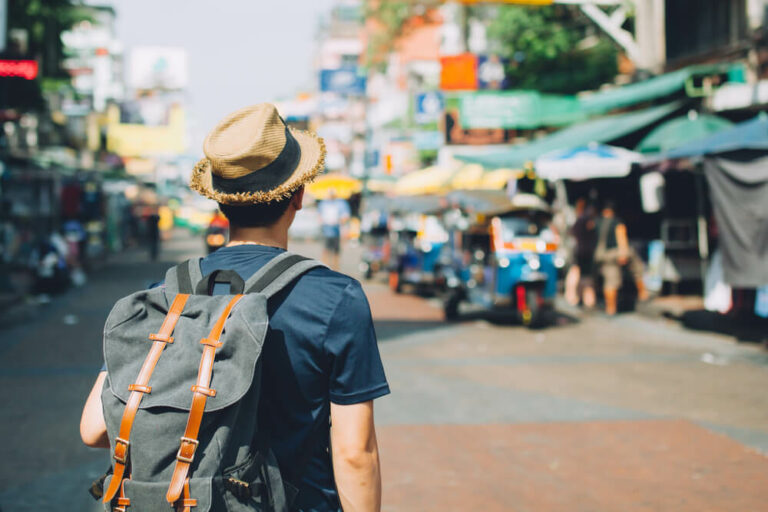 Travel Insurance vs Medical Insurance: Do You Need to Have Both?
You might be wondering if travel insurance while travelling is necessary if you already have medical insurance. Basically, travel insurance and medical insurance offer their own advantages. Although insurance or medical takaful also offers overseas protection benefits, it is only basic protection.
Travel insurance offers more protection than possible risks during overseas. In simple terms, travel insurance protects yourself and your family against accidents, losses (loss) and disruptions that occur during vacation such as:
Self -accidents;
Hospital medical expenses;
Losing luggage, personal items such as money or bank cards are lost;
Passport loss;
Late baggage arrives or flight delays;
Repatriation of remains;
Other advantages are subject to your insurance policy.
However, this does not mean that you can ignore aspects of personal care and safety on vacation. Take appropriate precautions to protect yourself, your family and items to avoid unwanted things.
Basically, travel insurance is not a form of investment but rather a risk financing. This means that if no incident or any misfortune occurs on yourself while you are on vacation, your money will not be returned. Therefore, it is advisable to read and understand the content in the policy before you buy insurance coverage to avoid misunderstandings or any other problem when making compensation claims.
Also, if you have any questions about travel insurance, visit the Qoala website for more info. Qoala is the best insurance platform in Malaysia that provides the best insurance products from several insurance companies in Malaysia with a simple, fast and safe process guarantee.