Imagine your car was involved in an accident and you have no idea how it happened or who caused it. If you have comprehensive insurance, you can file a no-fault own damage claim in this situation. This article will tell you everything you need to know about this specific claim. Let's learn more about it, shall we?
What Is a No-Fault Own Damage Claim?
A no-fault own damage claim is a benefit for private cars with a Comprehensive policy and is only applicable if you are in an accident with another private car with a Comprehensive policy. It is an alternative to filing a Third Party Property Damage claim.
Under a no-fault own damage claim, you can seek compensation against your insurer instead of the other person's insurer for the damages the other person has caused to your vehicle in the event of a road accident. This is a benefit to you as it saves you the hassle of dealing with the other person's insurer.
It is indeed widely known that when you are involved in some kind of a road traffic accident that was not your fault, you are entitled to seek damages and losses from the third party insurer. This is what we called a no-fault own damage claim.
Will Your NCD Be Affected?
This is an important matter that you should know when making a no-fault own damage claim. You will not lose your NCD (No Claim Discount) entitlement. However, you will be subject to the same charges under an Own Damage Claim (Betterment, Excess and Endorsement 2(f)). You may then write to the other party's insurer seeking reimbursement for all the above charges except betterment.
If the accident is found to be caused by you, your no-fault own damage claim will, however, be converted into an Own Damage claim. In this case, you will lose your NCD entitlement at the next renewal of your motor vehicle policy.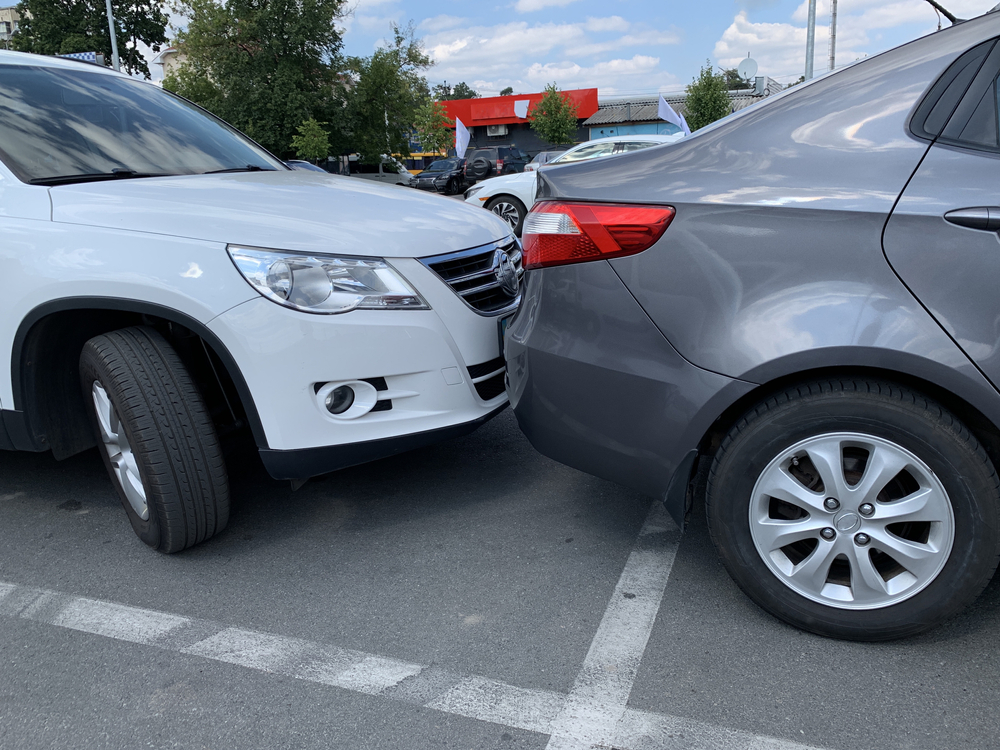 How To Make a No-Fault Own Damage Claim?
If you're concerned that your car's NCD will be affected, don't be; because it's not your fault, your NCD will be unaffected. This is considered as an uninsured loss, and is not compensated by your own insurance policy; if you have a third party coverage, you only have a liability claim that is your responsibility, so everything else will be considered as an uninsured loss.
Some insurance providers are offering courtesy cars to help you get back on the road. However, it is important to keep in mind that no one is actually entitled to one according to the law. Different insurance providers, however, have their own claim procedures and documents that you might need to fill up and follow through when making a no-fault damage claim towards your car.
Below are the steps you may follow to make a no-fault own damage claim:
1. Report To the Police
As required by law, you have to make a police report within 24 hours of the accident.
2. Report To Your Insurer
Inform your insurance company about the accident. The first thing you should do is locate an authorised panel workshop to have your car repaired. It should be noted that if you repair your car at an unlicensed shop, your claims may be denied.
When making a claim, compile as much as the following information and documents as possible and submit them to the insurer within the stipulated time frame:
Within 7 days of the date of accident/loss if you are not physically disabled or hospitalized following the event.
Within 30 days or as soon as practicable if you are physically disabled as a result of the event.
The documents required to be submitted for the no-fault own damage claim as per the Motor Claim Guide is:
Claim Form
Original copy of police reports

Made by you directly after the accident
Police letter informing which party is compounded for a road traffic offence

Copy of NRIC (Identification Card) of driver
Copy of driving license of
Vehicle registration card
Bill of repair costs of own vehicle or property
Photos of (if possible)

Accident scene
Damages to the vehicle at the accident scene
Now that we have learned all the important things in regards to no-fault own damage claims, you can now drive and be at peace with it. There's nothing to worry about now as Qoala will always ensure that the choices you made are the right choice! Stay tuned for more tips and information from us! If you are looking for the best car insurance in Malaysia, you can compare insurances and find the best deal for you!