Road accidents can happen at any time. Therefore, it is important for you to have motorcycle insurance and know how to do motorcycle accident claim to reduce the risk of financial losses. Follow the guide on how to claim motorcycle insurance in the event of an accident or if your motorcycle is stolen, and what to do if you are involved in such situations.
How to Claim Motor Insurance in the Event of an Accident, How to Claim Motor Insurance if Stolen
Basically, riding a motorcycle has its own risks. Therefore, many precautionary steps need to be taken to help you be prepared in case of an accident or theft. If your motorcycle is damaged due to an accident or lost due to theft, this guide on the motorcycle accident claim process is hoped to assist you.
Motorcycle Accident Claim: How to Make a Motor Insurance Claim for Accidents
Basically, the process of claiming motor insurance for accidents is not much different from claiming car insurance for accidents. Here are the steps to make a motorcycle accident insurance claim that you can follow
1. Record Information of the Parties Involved
After being involved in an accident, the first thing you need to do is obtain basic information from the parties involved in the accident. Basic information such as the driver's name, identification card, type or brand of vehicle, address, and phone number of the parties involved are very important to facilitate the reporting process. Also, note the location and time of the accident to facilitate reference when making a police report.
2. Take Pictures, Collect Evidence of the Incident
Then, take pictures of the situation during the accident, including the damage to your motorcycle and the vehicle that collided with you, including important details such as the vehicle's license plate number and road tax. If available, collect information from witnesses such as their name, address, and phone number. These witnesses can assist in providing information if needed.
3. Ask for the Insurance Company Information of the Parties Involved
Obtain important information from the parties involved in the accident, such as the insurance company used, policy number or insurance certificate, and other relevant information.
4. Seek Medical Attention Immediately
If the accident causes injury, regardless of the severity, seek medical attention immediately at a hospital. Also, request a medical report to facilitate medical claims or other necessary claims.
5. Make a Police Report
After that, you need to make a police report immediately. A police report for the accident must be made within 24 hours after the accident. If the police report is made late, you may be fined and there is a possibility that the accident insurance claim will be rejected.
6. Inform the Insurance Company
When an accident occurs, you need to immediately report it to your insurance company. Usually, motorcycle accident claim for an accident must be made within at least seven days from the date of the accident. An insurance claim for an accident usually requires supporting documents such as:
Copy of identity card
Insurance cover note
Copy of driving license
Copy of original police report
Copy of vehicle registration card
Pictures of the accident and sketch from the police.
7. Completed
Wait until the process of the motor insurance claim is completed. How long does it take to process a motor insurance claim? Usually, the duration for processing a motorcycle accident claim depends on the circumstances and situations at the time. Follow up with your insurance company to know the current status of your claim.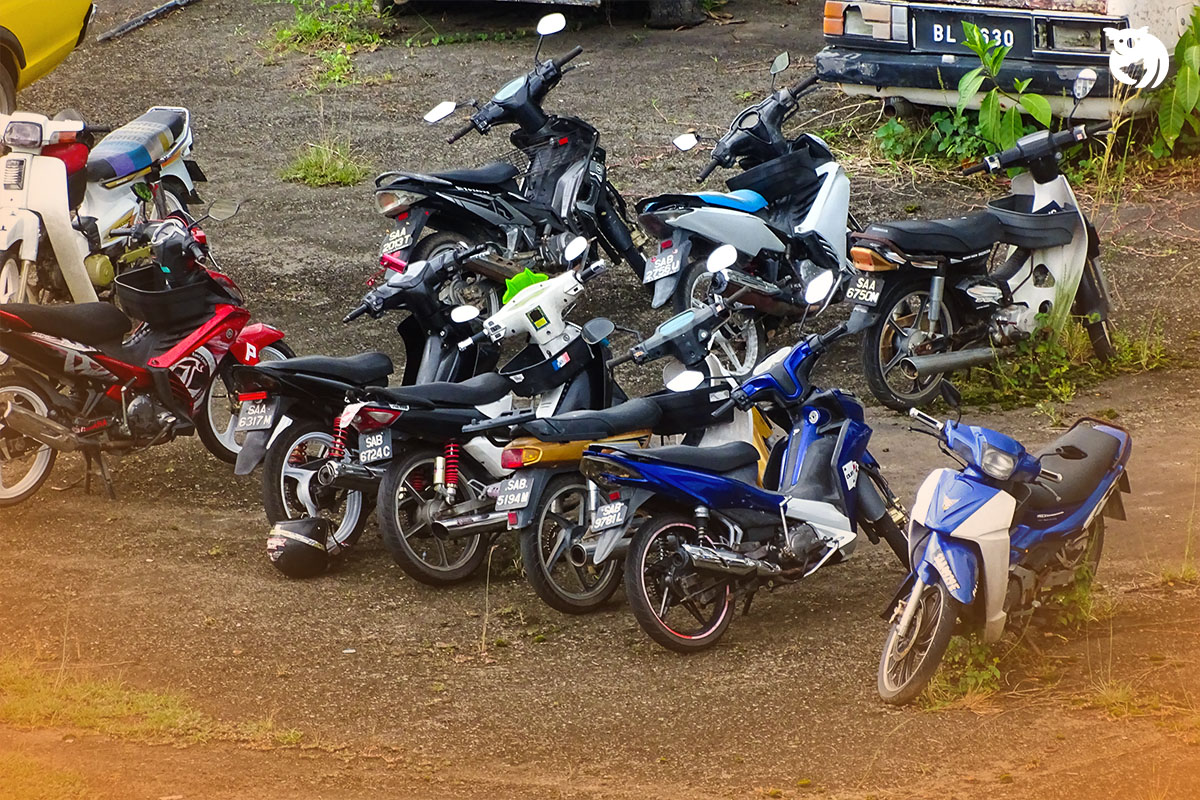 How to Claim Motor Insurance if Stolen
Other than being involved in a road accident, there is a possibility that your motorcycle may be stolen. In addition to claiming insurance for a motor accident, you can also claim insurance when your motorcycle is stolen. However, many do not know the procedure or how to claim insurance when their motorcycle is stolen. Here is a guide on how to claim insurance for a lost motorcycle:
1. Make a Police Report
If your motorcycle is stolen, you need to immediately file a police report within 24 hours of the theft. You also need to bring a copy of your motorcycle registration and insurance policy. Once the police report is completed, you will receive a copy of it. Keep this document safe as it will be required when filing a claim with your insurance company.
2. Report to the Insurance Company
If your motor insurance has expired, the police report was made too late, or you only have third-party motor insurance, it may be difficult for you to make a motorcycle accident claim. However, if you have first-party motor insurance, you can follow the steps to make a claim as follows:
Get the claim form from the insurance company. Then, complete the required information. This form can only be filled out by the vehicle owner and the reporter;
Submit the completed form. Usually, the adjuster will contact you to obtain additional information related to the incident;
Wait until the claims process is complete. The claims process usually takes a long time, up to four to six months depending on the situation.
3. Wait Until Process is Completed
The insurance company will provide an offer letter (if the accident insurance claim is successful) or a notification letter (if the claim is not successful). If the claim is successful, the insurance company will pay the compensation cost, and you may be given the option to receive cash or a replacement motorcycle. If you accept any of the offers stated, you will be asked to complete the required documents as follows:
Letter of acceptance of the offer (attached with the offer letter);
JPJ TM-AB form (copy of identity card certified by JPJ officer);
JPJ K3 form (2 copies);
JPJ K8 form (1 copy);
Release letter from the hire-purchase company if the bank loan balance has been settled;
Motorcycle key (notification letter if the key is lost);
Original Vehicle Registration Card (Grant).
However, if you still have outstanding motorcycle loan payments, you are advised to refer to this matter with the bank or financial institution that provided the loan to avoid any other possible issues that may arise.
Besides theft, you may wonder what other protections are included in motorcycle insurance? Typically, motorcycle insurance will not cover any damage or loss related to motorcycle accessories you own. This means that if your motorcycle accessories are stolen, you may not be able to make any claims. In fact, damage to the motorcycle caused by natural disasters, breakdowns, riots or civil unrest is also not covered unless you have added additional protection which will certainly affect the price of your motorcycle insurance.
However, it generally depends on the type of coverage selected. Typically, motorcycle insurance coverage includes the following aspects of protection:
Any physical injury or death to third parties caused by an accident;
Any damage to third-party motorcycles caused by an accident;
Any damage to your motorcycle in the event of fire, explosion, or lightning;
Any damage to your motorcycle in the event of burglary, theft, or robbery;
Any damage to your motorcycle in the event of an accident.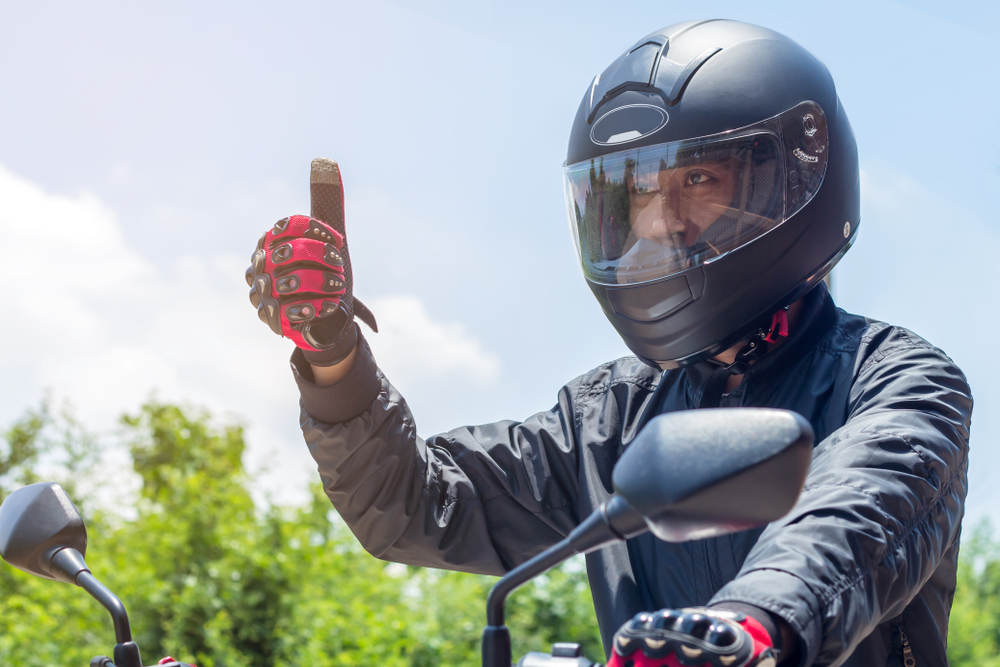 Factors of Motorcycle Insurance Claims to Be Rejected by Insurance Companies
Basically, there are several reasons why your motorcycle accident claim may be rejected by the insurance company. It is usually due to one of the following reasons:
Insurance Rejected Due to Third-Party Insurance
If your motorcycle is protected by third party motorcycle insurance, your claim will not be entertained if your motorcycle is lost or stolen. However, you can make this claim if you have first party motorcycle insurance.
Unable to Claim without a Driving License
Basically, having a valid driving license is one of the important factors set by insurance companies in approving or rejecting your claim process. If you do not have a driving license, it is highly likely that you cannot make an insurance claim in the event of a motorcycle theft, even if you have valid insurance.
Hopefully this sharing can help you make a motorcycle accident claim if you are facing such a situation. In addition, if you want to get the best motorcycle insurance, visit the Qoala website for more information.
Qoala provides a range of medical and health insurance products from some of the best and most popular insurance companies in Malaysia with easy, fast, and secure processes. Additionally, you can also get car insurance, health insurance, and home insurance at Qoala!