Injuries, loss of personal items, emergency medical treatment or deaths during vacation especially overseas can interfere with your holiday mood. Therefore, buying travel Insurance is the best preparation step before going on your trip. With travel insurance, you no longer have to worry about overseas medical charges or other costs that you might need to cover in the event of an accident while travelling.
5 Things to Consider Before Getting Travel Insurance
Most people think this travel insurance or travel insurance is unnecessary and a waste of money. On the other hand, there are some people who get travel insurance without being aware of its terms and conditions. This guide will help you choose the best travel insurance for you.
1. The Travel Duration
The length of your vacation typically affects the type of travel insurance you purchase. It is recommended that you purchase a single travel insurance policy if you only take vacations once or twice a year to save money. Some insurance providers provide a range of coverage options, such as long-term annual policies for travelers, to match their specific needs.
Single travel insurance offers you protection on every trip (per trip) purchased. For example, if you buy travel insurance for your trip to Korea, it only protects you for your trip there. Let's say you are planning to go to Thailand in the future, you will have to purchase another new travel insurance. Travel insurance companies usually charge based on blocks – one to five days, six to 10 days, or 30 days.
2. Vacation Destination
Basically, travel insurance costs depend on your holiday destination – domestic or overseas. Therefore, you need to take into account your vacation location before buying your travel insurance. Domestic travel insurance between the Peninsula and East Malaysia is usually cheaper than international travel insurance. This is due to the higher risk assessment factor overseas than the country's vacation, as well as taking into account the costs that may be involved in the event of anything overseas.
3. The Insured Party
Prior to deciding on the ideal travel option for you, you also need to take into account the insured before selecting the best insurance travel for you. Usually, insurance travel is divided into two – individual or family policies. Individual packages offer protection for one individual, while family packages are designed to protect the insured including, spouses and/or children.
Usually, family packages are offered at a much more expensive price than individual packages. However, taking into account the cost of individual insurance, it should be more economical and cheaper than buying individual policies for the whole family.
4. Protection and Exception
"What aspects are included in travel insurance coverage?" or "What travel insurance does not cover?" are some of the common questions that are asked by many. Every insurance company offers different scope of protection and benefits. Therefore, it is advisable to choose the protection that can meet your needs.
Generally speaking, each insurance company's protection plan provides roughly the same level of protection. To discover more about the protection provided, you are advised to read the terms and conditions. In general, insurance companies provide the following protections:
Benefits of personal accidents such as accidental death or permanent disability;
Medical benefits such as medical expenses, emergency medical transfer, child care benefits, compassionate visits, and so on;
Benefits for travel cancellation, luggage loss, luggage delay, travel delay, travel deposit and more;
Personal Liability;
Repatriation of remains;
Travel assistance service.
However, the insurance policy also has exceptions. Depending on the insurance provider that has been chosen, certain policies contain different exceptions. For further information, speak with your insurance representative. The following losses are typically exempt from insurance company coverage:
Acquired Immune Deficiency Syndrome (AIDS) or Human Deficiency Virus (HIV);
Any loss or damage to war, foreign enemy action, radioactive, nuclear, chemical, or biological material;
Miscarriage and childbirth;
High-risk sports activities;
Suicide;
Existing disease.
5. Health Status
It is advisable to constantly declare your current health status and all existing diseases to your insurance company. Usually, the insurance will set certain conditions in your insurance plan and will not protect against existing diseases including cosmetic surgery or other similar procedures. You can refer to your policy contract for full information related to exceptions. Claims related to your existing diseases are likely to be rejected by the insurance company. It can indirectly cause you to have your own high medical bills.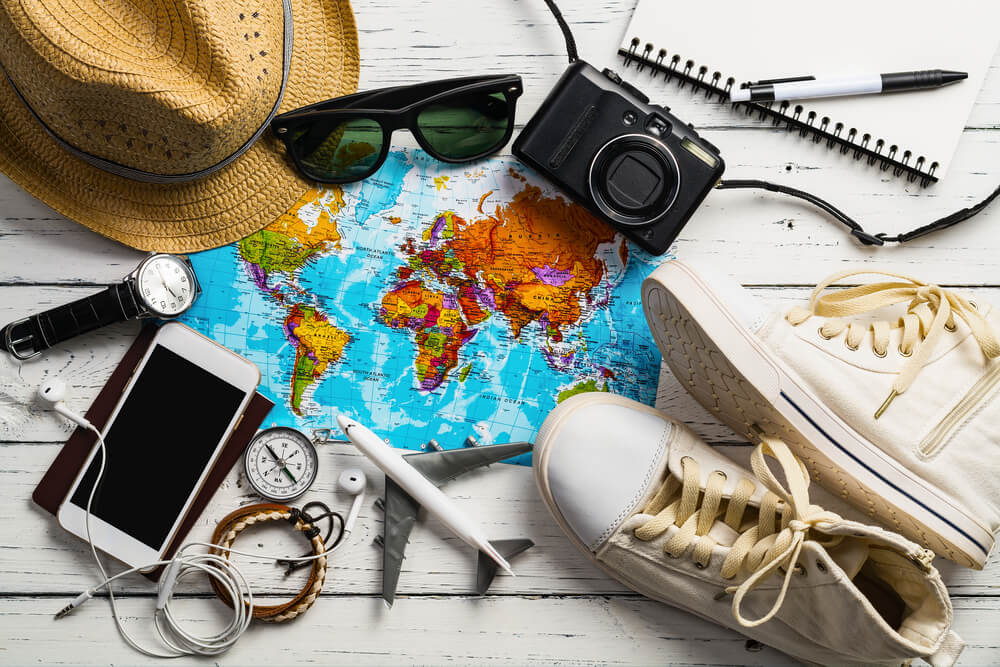 5 Tips for Buying Malaysia Travel Insurance
To ensure that you have complete protection while on vacation, you are urged to voluntarily purchase travel insurance. Here are some suggestions for you to consider before purchasing suitable travel insurance based on your needs and budget:
1. Purchase Online
You can buy travel insurance directly through insurance companies or through online insurance platforms like Qoala. Usually, the insurance platform in Malaysia allows you to compare before choosing the best travel insurance according to your needs. In fact, online purchases are also usually subject to specific promotions and discounts.
2. Check the Travel Insurance Quotation
Before purchasing, make sure you check the quotation or say the value provided to ensure you get the proper protection. Basically, travel insurance can be purchased for you and your family to provide protection against accidents, losses, and trip disruptions such as:
Benefits of personal accidents;
Any loss due to luggage damage;
Medical expenses and any related expenses;
Follow-up treatment includes hospital allowance;
Loss of passports, money, or personal items;
Loss of luggage or late baggage arrives;
A delayed or canceled journey;
Missed the connection flight;
Repatriation of remains;
And others depend on the policy.
3. Cheaper Does Not Always Mean Better
Don't just fall for offers that provide cheap insurance coverage. Read and understand the terms and conditions stated, as it is possible that the policy does not offer comprehensive protection and is limited to certain situations. This means that some accident situations may not be included in the protection, and you might not be able to make any insurance claims because your policy does not cover them.
4. Take a Longer Protection Period
You are also advised to ensure your insurance coverage period is adequate or longer than your vacation period. Avoid getting insurance coverage within your vacation period. If you go on vacation for seven days, buy insurance for 10 days. If you have to stay longer overseas due to situations and unwanted events, you may not be able to make a claim.
5. Make Sure You Are Well Prepared
Before you go on your vacation, print and save all your receipts and documents related to your travel insurance in one special folder. This is to make it easier for you to make references if necessary. Also, keep an emergency phone number of insurance companies that can be contacted to assist you in the event of an emergency while you are on vacation.
Hopefully, this article has helped you understand the basics of travel Insurance that you should know. If you have any questions about travel insurance, visit the Qoala website for more info. The best insurance platform in Malaysia is Qoala, which guarantees an easy, quick, and secure approach while offering the best network of travel insurance from numerous insurance providers in Malaysia.