Have you ever found yourself contemplating the choice between seeking treatment at a government hospital or a private hospital following an accident?
If you lean towards a private hospital, the question then becomes how to select the most suitable one from the numerous options available.
And do you know what hospital can count as the best private hospitals in Malaysia?
The Features Of The Best Private Hospitals in Malaysia
The characteristics of the best private hospitals in Malaysia frequently include a variety of elements that support their standing as providers of top-notch medical care.
The following characteristics of the top private hospital stand out:
Quality of Care
To become the best private hospitals in Malaysia, the hospital must have a proven track record of offering patients high-quality, evidence-based care that is safe and effective.
As we all know, the government hospital in Malaysia has a lot of patients day by day as we have the allowance from the government.
So, it is inevitable that the number of patients will be more than that of private hospitals, so the quality of care will be relatively poor because they cannot take care of all patients in a short period.
Patient-Centered Approach
It is crucial to concentrate on the comfort, satisfaction, and individualized care of patients.
Patient-centered care is dependent on staff members' effective communication and empathy.
Hospitals with a focus on patient-centered treatment typically enjoy a stronger reputation in the neighborhood.
More patients, top medical talent, and partnerships with other healthcare organizations can all be attracted by an organization with a solid reputation.
Short Wait Times
In Private Hospitals, the appointment, diagnostic, and treatment wait times should be kept to a minimum because it contributes to patient convenience and better outcomes.
If want to be the best private hospital in Malaysia, the private hospitals that have shorter wait times can draw in more people in a cutthroat healthcare market.
When deciding on healthcare providers, many people place a high value on convenience and speedy access to care.
Cleanliness and Infection Control
To protect patients and employees, strict hygiene and infection control procedures should be in place.
Vulnerable people such as those who might have compromised immune systems or are recuperating from surgery, go to hospitals to receive care.
It is essential to maintain a clean and germ-free atmosphere if you want to stop illnesses from spreading throughout the healthcare facility.
Hospitals are very concerned about healthcare-associated infections (HAIs).
To lower the risk of HAIs, proper sanitation and infection control procedures, including hand washing, sterilization, and disinfection, are necessary.
Insurance and Payment Alternatives
To meet the financial demands of patients, the hospital usually should cooperate with various insurance companies and provide flexible payment alternatives.
Insurance coverage for healthcare expenses is indeed important for many individuals when seeking medical care, whether it's in a private hospital or any other healthcare facility.
People might not have the opportunity to think about the expense of care in an emergency.
Health insurance can ease your mind by taking care of essential medical requirements without placing an immediate financial strain on you.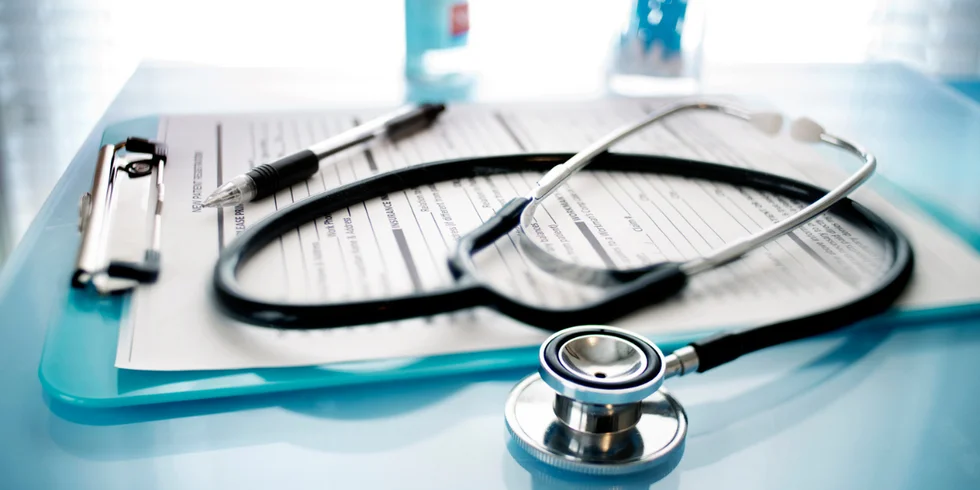 Top 5 Best Private Hospitals in Malaysia
When comparing different private hospitals to find the best one, several factors should be considered.
These include reputation, patient reviews and feedback, insurance compatibility, and so on.
Prioritizing these factors based on your specific healthcare needs and preferences will help you make an informed decision about the most suitable private hospital for your requirements.
Here is a list of five well-known and top-quality best private hospitals in Malaysia for your reference:
1. KPJ Sabah Specialist Hospital
The network of private hospitals in Malaysia owned and operated by KPJ Healthcare Berhad includes KPJ Sabah Specialist Hospital.
If you are not from Sabah, you can visit their other hospitals in Johor, Selangor, Kuala Lumpur, Damansara, and 20 other places.
With over 60 specialists in multiple specialties and subspecialties, KPJ Sabah Specialist Hospital is the Preferred Healthcare Provider.
The hospital offers a wide variety of services and facilities and can accommodate more than 260 patients.
2. Columbia Asia
Modern medical facilities, highly qualified doctors, and a team that is accredited by the Malaysian Society for Quality in Health (MSQH) offer top-notch patient care, medical diagnostics, and treatment.
Columbia Asia Hospital was named the best private hospitals in Malaysia as they often employ a group of doctors, nurses, and other support staff who are skilled and knowledgeable healthcare providers.
They frequently employ medical specialists with training and experience abroad.
3. Prince Court Medical Center
A private hospital called Prince Court Medical Centre is situated in Kuala Lumpur, Malaysia.
It is frequently cited as one of the best private hospitals in Malaysia and is renowned for offering top-notch medical care.
The hospital is renowned for its highly trained doctors in several medical specialties, including orthopedics, cardiology, and cancer.
In those fields, specialization frequently results in a greater degree of knowledge and standard of care.
Also, Prince Court Medical Centre's standing as a top-notch private hospital in Malaysia has been further boosted by favorable reviews, patient testimonies, and a solid reputation in the local and worldwide medical community.
4. Pantai Hospital Penang
Pantai Hospital Penang, which opened its doors in 1997 and was originally known as Hospital Pantai Mutiara.
It is a 190-bed specialty hospital that is ideally situated in the thriving outlying community of Bayan Baru, about 30 minutes from Georgetown.
Pantai Hospital Penang is a preferred healthcare facility for both locals and medical tourists due to its close location to the Penang International Airport and the Penang Bridge (1st and 2nd link).
This hospital can be named as the best private hospitals in Malaysia as the hospital frequently provides specialist services for patients from other countries.
For example, help with transportation, language aid, and care coordination for patients arriving from overseas.
5. Ipoh Specialist Hospital
In May 1978, KPJ Ipoh Specialist Hospital began offering healthcare services to the local population, earning it a reputation as one of the best in Perak.
With 75 beds at first, KPJ Ipoh later became ISC (Ipoh Specialist Center).
In November 1994, KPJ Ipoh and Johor Specialist Hospital, renamed KPJ Johor, were both listed on the Main Board of the Kuala Lumpur Stock Exchange (KLSE) as KPJ Healthcare Berhad.
With a capacity of 275 beds, the hospital has expanded by leaps and bounds.
The Causes Of People Choose Private Hospital
In recent years, when people get sick and need treatment at a hospital, they no longer insist on choosing government hospitals but are gradually opting for private healthcare facilities.
Most private hospitals in the market now collaborate with multiple insurance companies to ensure that policyholders, after receiving treatment at designated private hospitals, can claim insurance, relieving them from the burden of high medical expenses.
Better Care Perceived
Due to a lower patient-to-staff ratio, some people believe they will receive more individualized and attentive care in private hospitals.
Government hospitals frequently serve a wider demographic, including those of lower socioeconomic status.
Private hospitals may serve a more affluent clientele, which may have an impact on how well people are treated.
A lot of people believe that private hospitals offer higher-quality care with an emphasis on individualized care and consideration of patient needs.
They could think that private healthcare facilities pay more attention to detail.
Choice of Doctors
In private hospitals, patients frequently have more freedom in selecting the doctors of their choice.
They might have access to well-known experts who are not present at government hospitals.
Patients might be able to select a certain doctor or specialty in private hospitals based on their preferences, a referral, or prior experience.
You have the option to choose a healthcare professional with whom you are familiar or who is knowledgeable about your particular medical condition.
To excel as the best private hospitals in Malaysia, many institutions strive to cater to patient preferences, allowing individuals to choose their doctors based on personal preferences, including factors like the doctor's gender or language proficiency.
Comfort and Privacy
To become the best private hospital in Malaysia, most of the private hospitals frequently provide more private rooms, which can improve patient privacy and comfort.
Some patients choose to have this level of seclusion while they are in the hospital.
Fewer patients frequent private hospitals, which results in less noise and crowded common spaces. For patients this results in a quieter, more tranquil environment.
On the other hand, to improve the patient experience, private hospitals may include extras like room service, cozy furniture, and entertainment alternatives like television or free WIFI.
In private hospitals, visiting hours may be more accommodating, allowing patients to spend more time with their loved ones in a cozy and quiet environment.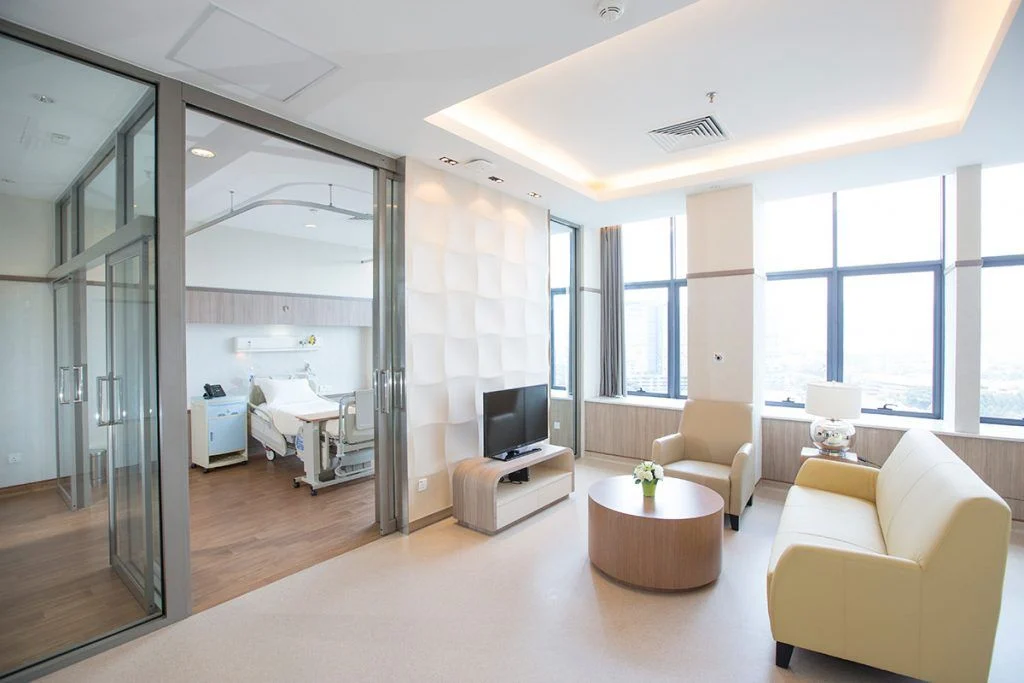 Health Insurance Coverage
People who have private health insurance may be covered so that they can select private healthcare providers, lowering their out-of-pocket costs.
Contractual arrangements between private hospitals and different health insurance providers are possible.
These contracts outline the terms and conditions under which the hospital will treat patients whose medical expenses are paid for by certain insurance plans.
The likelihood that hospitals in-network with a specific insurer will be able to submit insurance claims on behalf of patients covered by that insurer is higher.
Use Qoala To Compare Premium Prices Before Making Your Choice
We all desire a cozier setting when obtaining medical care. Consequently, getting a medical card and health insurance is crucial.
You and your family can lessen the financial strain or excessive medical costs with the aid of health insurance.
If a significant sickness is discovered, you can submit a health insurance claim to your insurance provider.
You will need to spend your funds if you do not have insurance to cover your medical costs, which might total tens of thousands of ringgit.
You can consider using the Qoala website to get your first health insurance if you do not have one. Qoala is the best insurance comparison and update platform in Malaysia.
It will allow you to compare medical insurance plans from different insurance companies, allowing you to choose the most suitable health insurance coverage for you and your family.