Kuala Lumpur, 8 June 2022 – In celebration of the long-awaited Hari Raya Aidilfitri celebration, Qoala Malaysia held a campaign themed, Raya Dinanti. The three-week-long contest from 18 April to 4 May 2022, saw 600 participants insuring their cars via Qoala's platform.
The contest was a head-turner with the grand prize being an Umrah Package for two pax worth RM16,000 sponsored by Tune Protect Malaysia. While Qoala Malaysia sponsored the following prizes of an iPhone 13, five RM100 duit raya and 10 RM50 duit raya, for the first, second and third prize winners, respectively.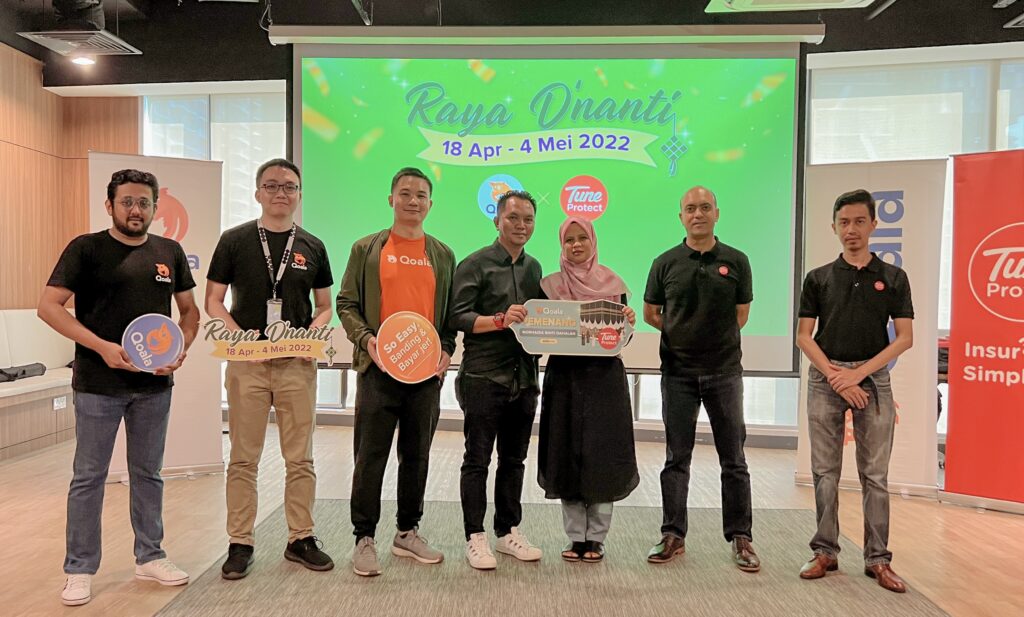 Grand prize winner Norhaidah binti Dahalan accompanied by her husband, Mohd Fahmi bin Baharim, was congratulated by Calvin Teng, Country Manager of Qoala and Jubin Mehta, CEO of Tune Protect Malaysia during the prize-giving ceremony on June 7 at Qoala Malaysia's office.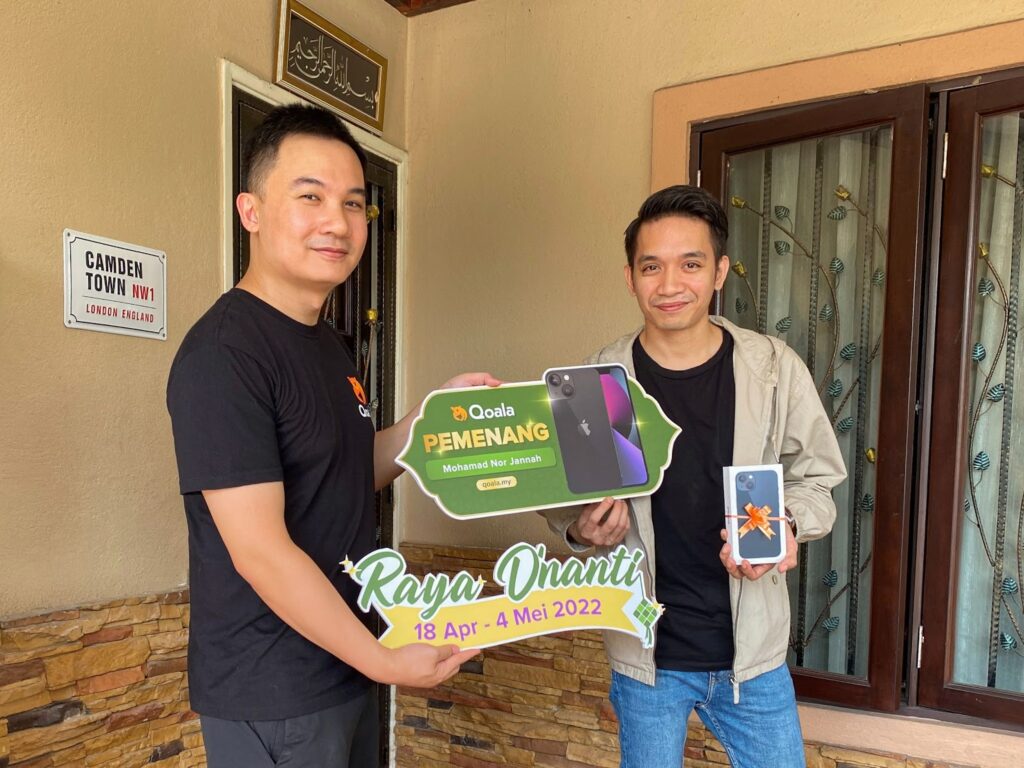 Continuing the spirit of Hari Raya, the Qoala Malaysia team also visited the homes of several winners on June 8 to give them their prizes. Mohamad Nor Jannah who won the iPhone 13 was caught by surprise when the Qoala entourage stood in front of his gate with his prize.
The partnership between Qoala with local and international insurers within the country has empowered its customers to easily browse and choose a variety of insurance policies ranging from motor, property, personal accidents and travel, that best fits their needs. 
---
About Qoala
Qoala is a startup in the field of insurance technology (insurtech) with a mission to socialise insurance through a combination of new product development supported by machine learning-based claim processes. Qoala operates in three countries; Indonesia, Malaysia, and Thailand offering various insurance protections ranging from health, motor vehicle, property, personal accident, and other needs that can be accessed quickly, easily and transparently through the Qoala application or website.
Media Contact: :
Jeremy Jeesandaran | PR Associate, Qoala Malaysia | jeremy@qoala.my | +6016 312 7360