Kuala Lumpur, 28 August 2023 – Qoala joins hands with its insurance partners in declaring   'AKU Malaysia'. In the spirit of patriotism, the insurtech company is partnering with Tune Protect Malaysia, Lonpac Insurance and Generali Insurance Malaysia in giving the Malaysian public promotional deals and giveaways on their car and health insurance.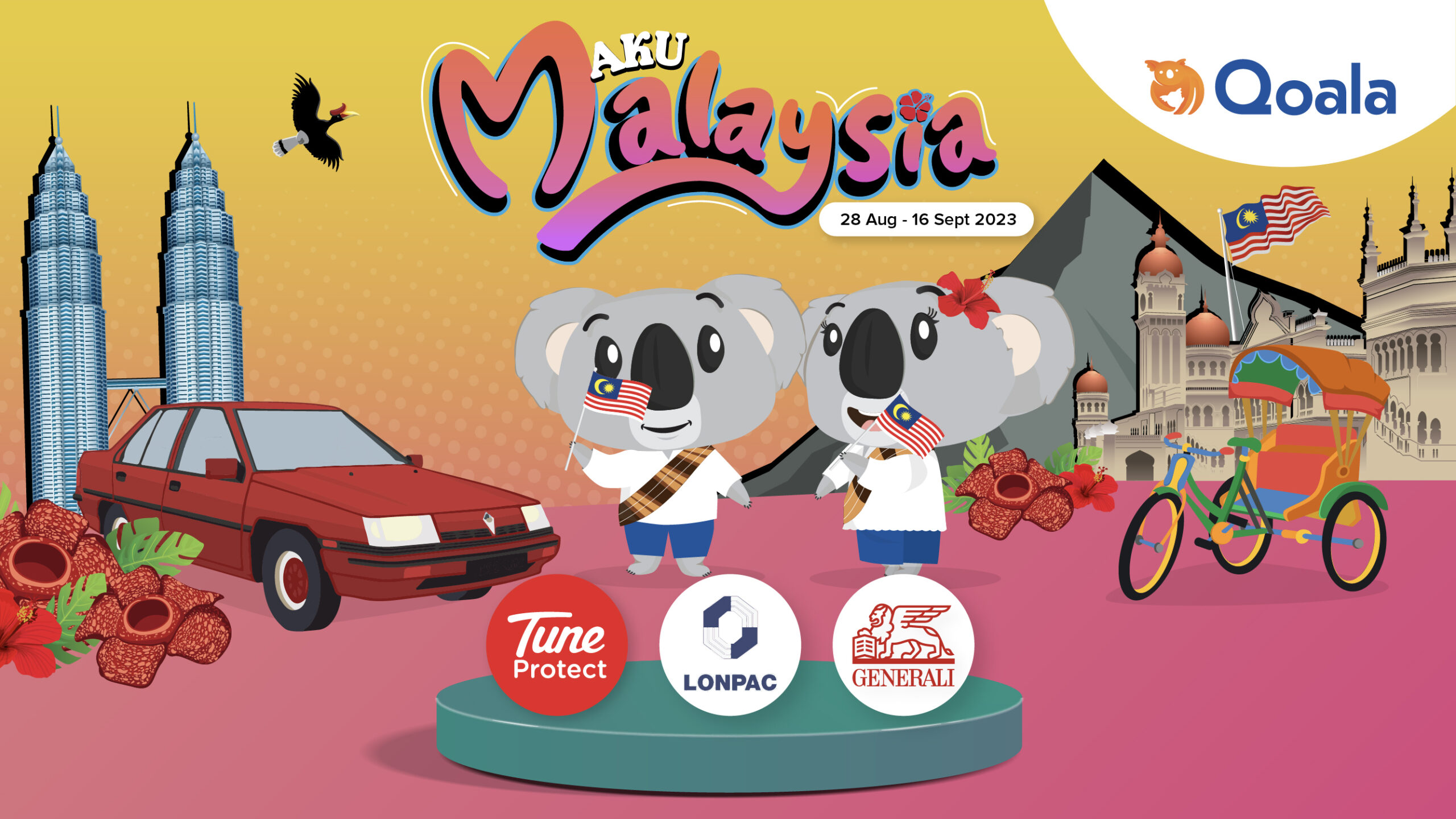 The campaign which covers the patriotic month, National Day and Malaysia Day, is an acronym for "Akses" (Access), "Komprehensif " (Comprehensive), and "Untuk Semua" (for all). It is centred on the right of every Malaysian to have access to comprehensive insurance for themselves and their loved ones.
Jonathan Ong, Country Manager for Qoala Malaysia said "As Malaysians, we reflect on our history and the freedom that brought us here today, let us not forget to safeguard what we hold dear. The patriotic month is a reminder for each of us to carry the torch in lighting a brighter future, one that comes by protecting our loved ones, ourselves and our belongings.
The campaign taking place from 28 August to 16 September 2023, will have customers saving 16% on car insurance and 31% on insurance using promotional codes, "AKUMALAYSIA31" and "AKUMALAYSIA60" respectively. Separately, customers will also stand a chance to win exciting giveaways courtesy of our participating insurance partners.
Qoala's partnership with its insurance and takaful partners has made owning insurance even more affordable, convenient and fun. As Malaysia's most comprehensive insurance and takaful marketplace, Qoala has helped customers find the right policy that best fits their needs.
Visit qoala.my to compare and own insurance and takaful protection at an affordable price, today!
---
About Qoala 
Qoala is a startup in insurance technology (insurtech) with a mission to democratise insurance through a combination of new product development supported by machine learning-based claim processes. Qoala operates in three countries; Indonesia, Malaysia, and Thailand offering various insurance and takaful protections ranging from cars, motorcycles, property, personal accidents, travel, and health that can be accessed quickly, easily and transparently through the Qoala application or website. 
Media Contact 
Jeremy Jeesandaran | Public Relations & Corporate Comms., Qoala  | jeremy@qoala.my | +6016 3127 360